From cozy sleeping berths to swanky observation carriages, these sleeper trains pair elegant design with picturesque railway routes.
Exploring the world from the seat of a luxury locomotive conjures images of a bygone era where it's all about the journey, not the destination. These days, train travel focuses on going places in style with sophisticated accommodations. Read on for seven of the world's most stunning sleeper trains.
Train Suite Shiki-shima

Operated by East Japan Railway Company, the sleek 10-car Train Suite Shiki-shima departs from Tokyo's Ueno Station and explores the countryside with two- to four-day excursions. The exclusive train includes a dining car, a lounge car, and two observation cars (one at the front and the other at the back) that are designed for taking in Japan's natural vistas. For bunking, there are 17 luxurious suites that all include fireplaces and beautiful cypress wood baths.
Belmond Andean Explorer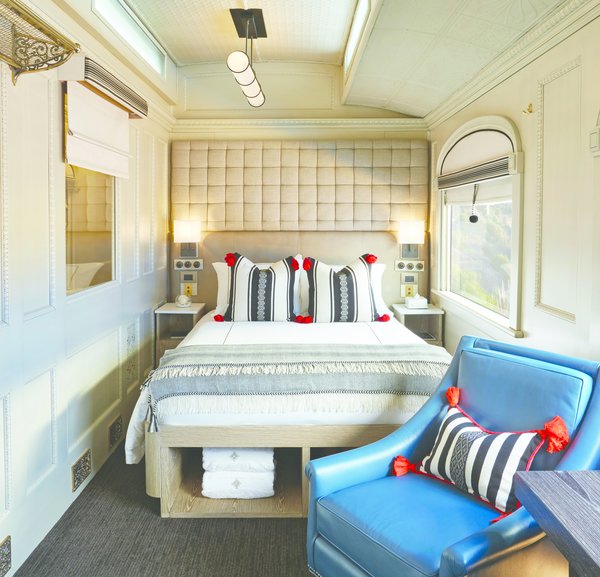 Peru's 16-car Belmond Andean Explorer traverses the Andean landscape from Cusco, the capital of the Incan empire, to Arequipa with one- and two-night trips. With 35 cabins on board, you can choose from bunk beds, twin beds, or double-bed suites, and snuggle up with an alpaca blanket as you admire sights like Lake Titicaca and Colca Canyon from your berth. Two dining cars, a spa, an observation car, and a lounge with a piano bar give you plenty of space to explore while on board, too.
Golden Eagle
See the full story on Dwell.com: 7 of the Most Amazing Sleeper Trains Around the World