In Sonoma County, Faulkner Architects transforms a neglected barn into a refined guest house with a screened sleeping porch.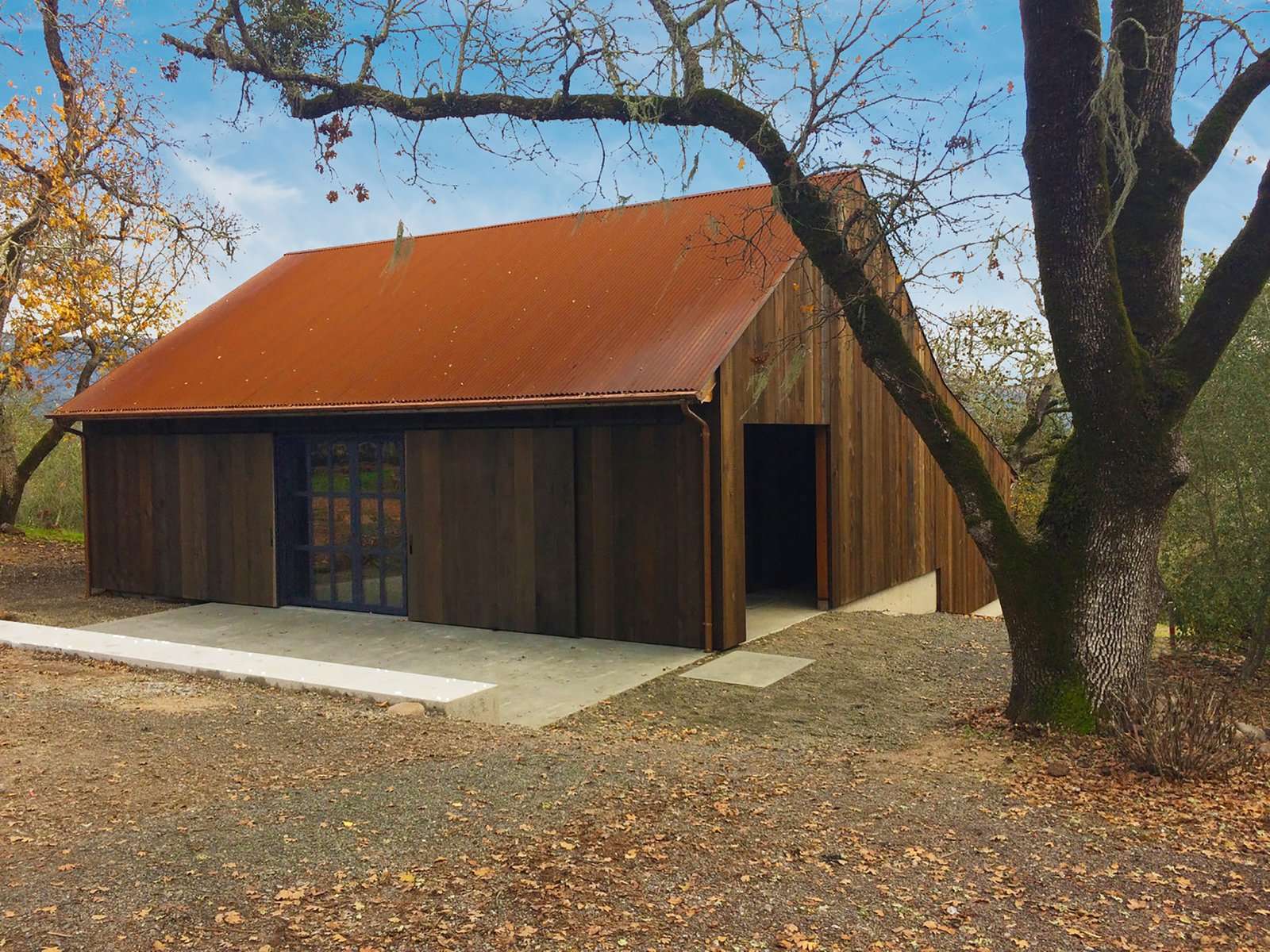 Glen Ellen, California, is a small village north of San Francisco (population: 784) known for being home to writer Jack London, who was drawn to its agrarian beauty, from 1909 to his death in 1916. Its small-town charm and remoteness also attracted architect Greg Faulkner's clients, who are based in San Francisco.
"[My clients] needed to find a place out of the fog and the cold that was within an hour's drive," says Faulkner, who runs Faulkner Architects. "They ended up in Glen Ellen, which is sunny, pleasant, and a little bit less crowded than the popular side of Napa Valley."
The clients bought a five-acre property with an old, dirt-floor barn. It didn't look promising: there were gaps in the walls that allowed rodents to pass through, and the exposed plumbing and wiring didn't look exactly safe. "The interesting thing is the client saw through all of that and said, 'I love the interior studs, framing, and the smell of the old barn, and I'd like to keep that. Is there a way to do that?'" says Faulkner.
Before: Exterior
Faulkner avoided causing an "identity crisis"—in other words, creating a mishmash of agricultural and residential characteristics. "Everyone loves the idea of inhabiting a barn," he says. "But what generally happens is, the very things that make it a barn are diminished by the things that make it a house, like small windows and overhangs. Our tack was to return it to its barn vocabulary and stay away from elements that don't contribute to that concept."
After: Exterior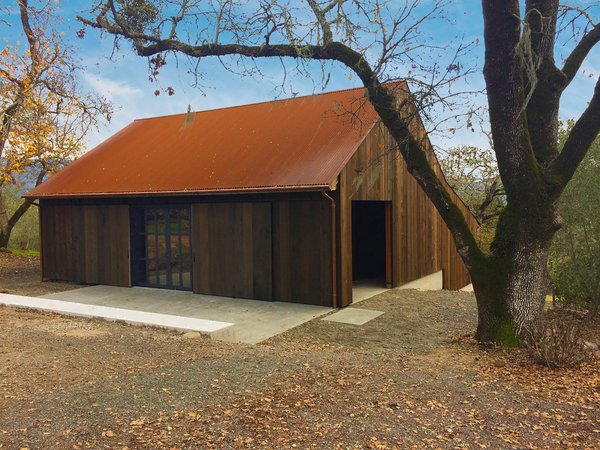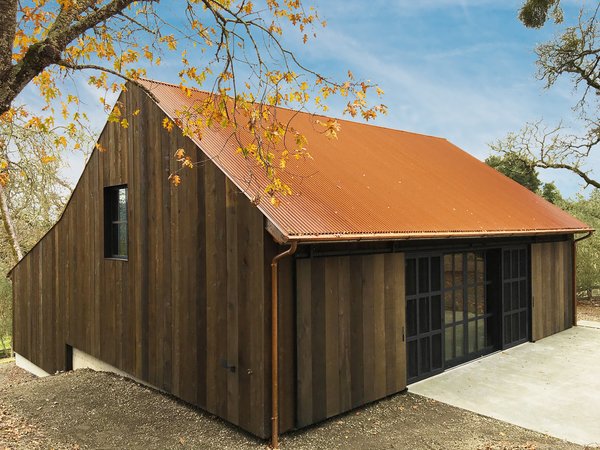 See the full story on Dwell.com: Before & After: A Ramshackle Barn in Northern California Becomes a Family's Rural Retreat