After gut-renovating a 1918 row home in Center City, a husband-and-wife design team place it on the market.
As self-proclaimed design nerds, Chris and Catherine jumped on the chance to remodel a neglected, 100-year-old row home in Philadelphia as soon as they saw it listed on the market.
Although the renovation would require the husband-and-wife duo to move from California where they had been living for 12 years, they were both up for the challenge. "We were eager to join in on the revival of Philly's Center City, where Chris is originally from," says Catherine.
Before:
"We wanted to reimagine the space in a way unlike anything Philadelphia has seen before," Catherine continues. Combining their professional experience and extensive interest in design and architecture, the couple "blew out everything except for the front facade," completely reinventing the property.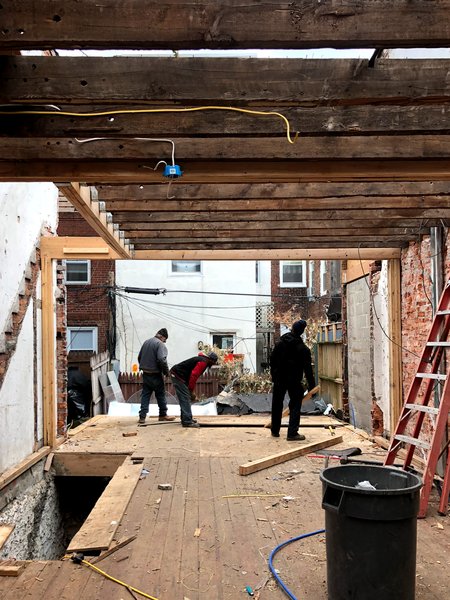 "Our renovation was an exercise in balancing minimalist detailing and modern floor planning with the intrinsic character of a 100-year-old row house," notes Chris, an award-winning architect.
"Of note was our commitment to keeping the exterior facade and thus preserving the continuity of our small block. We wanted to showcase a path forward for modern renovations that still preserves the tradition and aesthetic of the historic neighborhood."
See the full story on Dwell.com: Before & After: A Resuscitated Row House in Philadelphia Seeks $825K
Related stories:
Maroon 5's Guitarist Lists a Midcentury Stunner in Los Feliz for $3.8M
A Fashion Stylist Gave This Brooklyn Duplex a Serious Makeover—Now it's Asking $5M
We're Nuts About This Acorn-Shaped Cabin on an Island in British Columbia