Tiny homes offer the perfect living solution for those who cannot afford to spend a fortune on a lavish, brand new house. It not brings alive the dream of owning a house on a budget, but also saves space and conserves resources. This tiny backyard house designed by Abodu in collaboration with Koto is one such amazing delight that takes no more than just 2 weeks to build and can be installed pretty much on any site with ease. The house does not burn a hole in your pocket, leaves the landscape it sits on largely untouched and ensures that you have an efficient house or even a beautiful second home, backyard guest space or even holiday home that is modern and functional.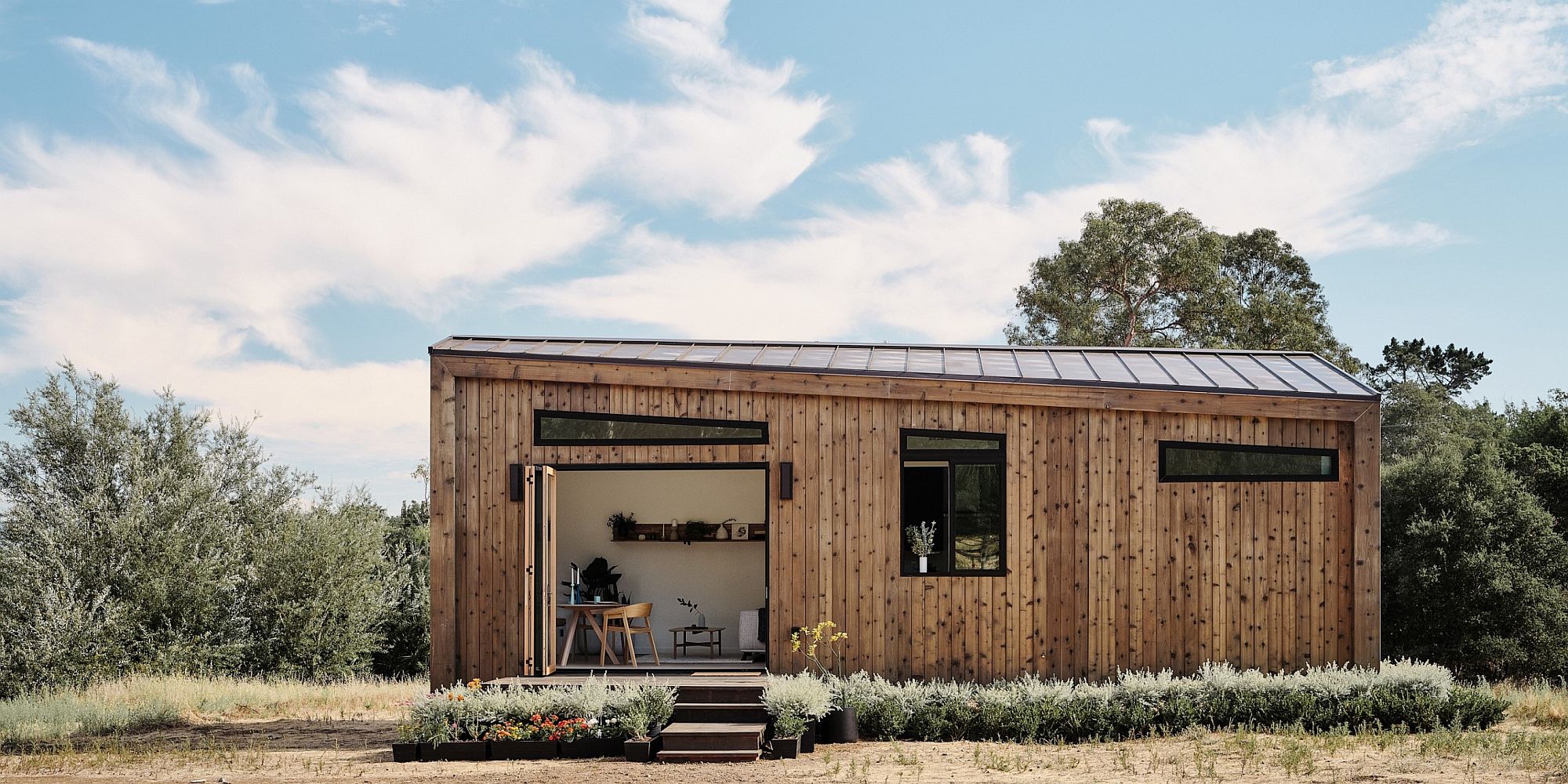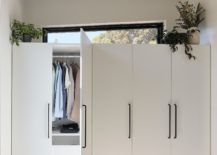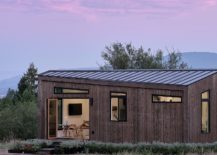 The cabin has been built suing very high environmental standards and everything from permissions to building and installation is taken care of with ease. On the outside, it is naturally-stained cedar that shapes the cabins with standing seam metal roof providing visual contrast. Inside the cabin it is a world of white and wood that takes over everywhere. A living room that is much more spacious than it really is welcomes you thanks to the vaulted ceiling even as the kitchen and small corner dining area sit next to it. Black and white in the kitchen and ample natural light complete these tiny homes where you can customize details to suit your specific needs. [Photography: Joe Fletcher]
RELATED: Tiny Holiday Cabin In Normandy Charms With Its Disarming Rustic Goodness!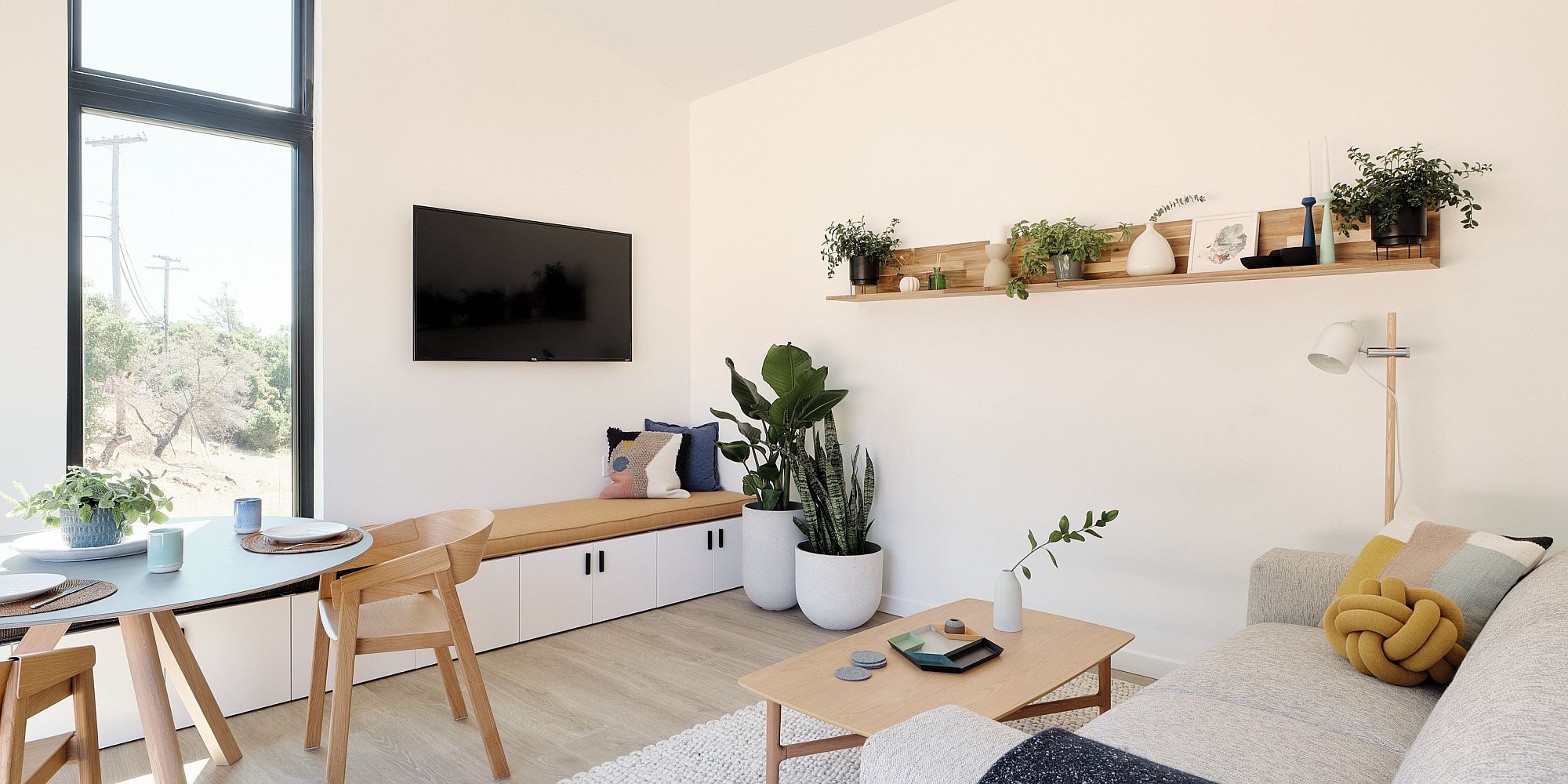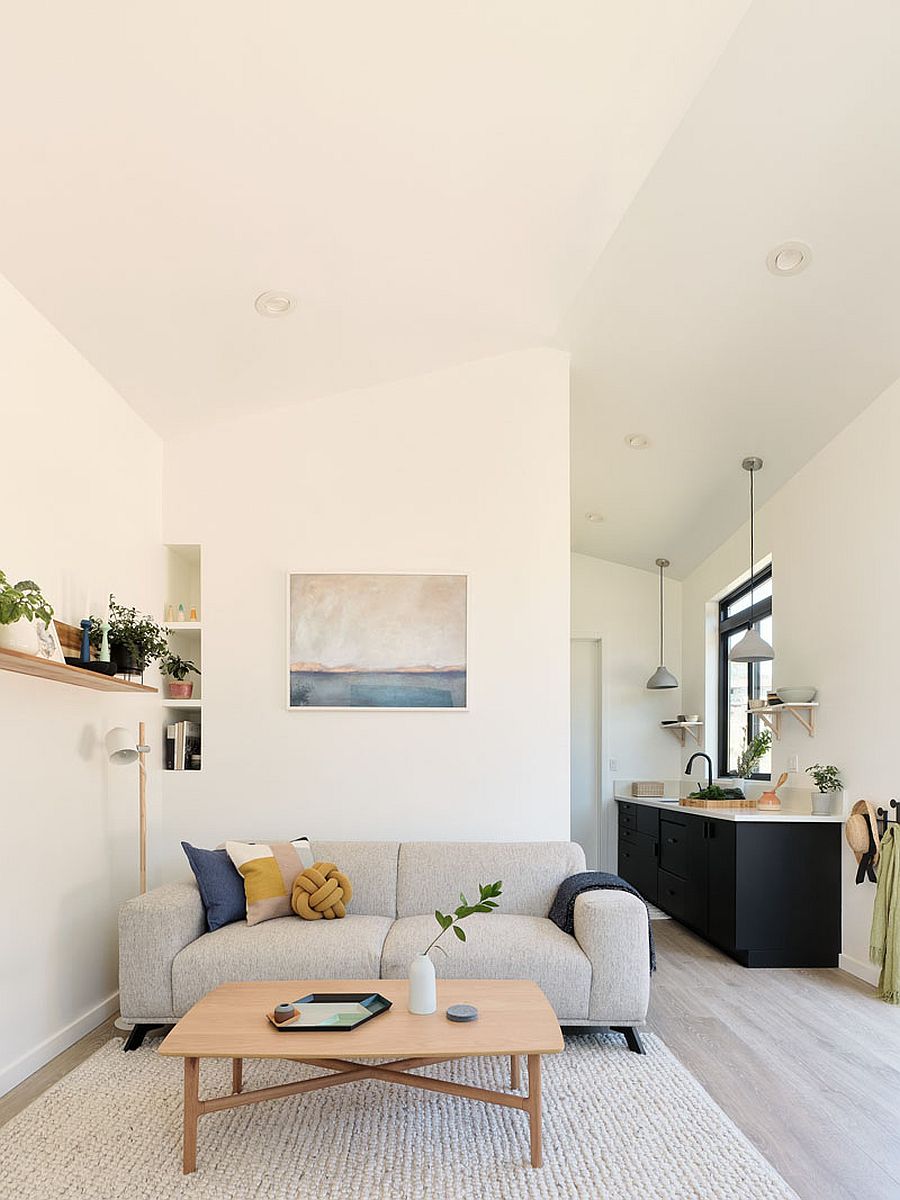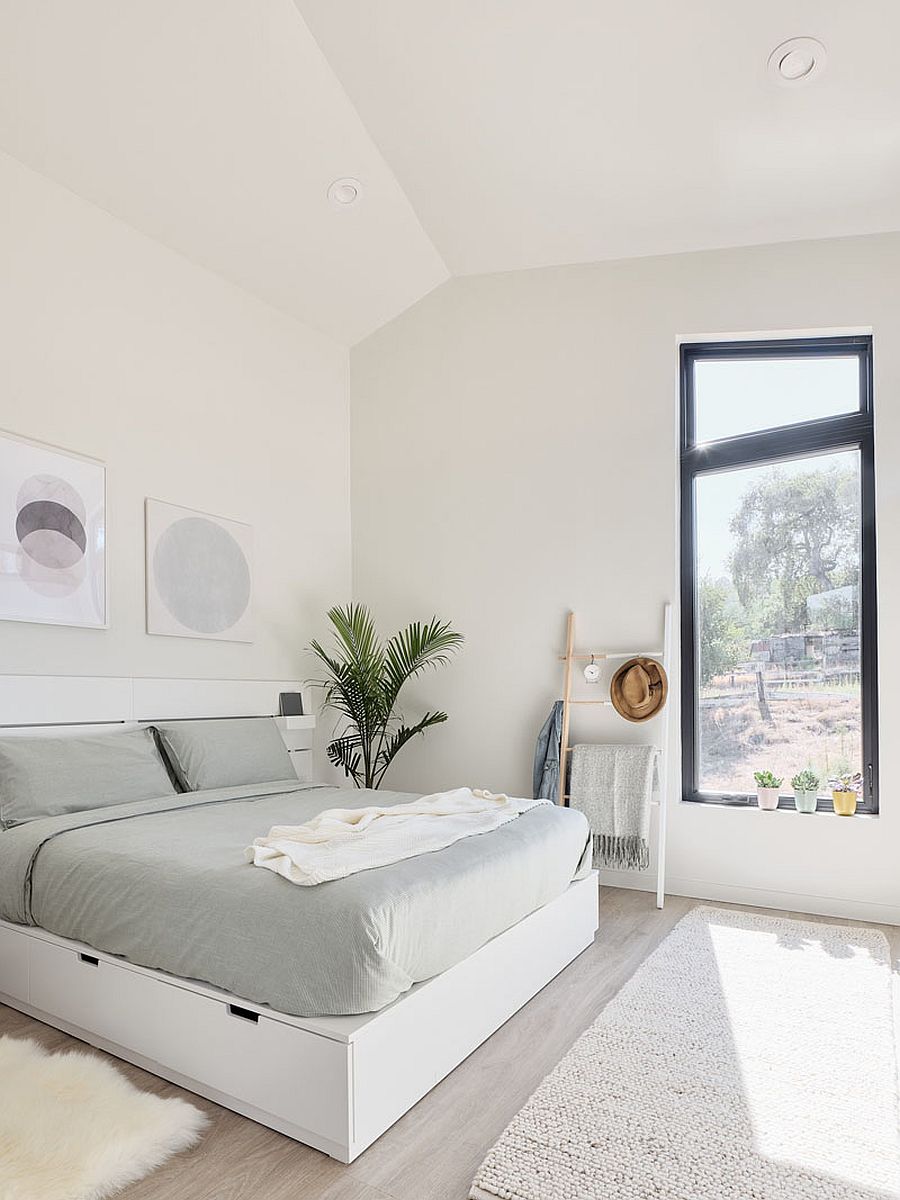 With our partners at Koto, we've spent thousands of hours considering and detailing every inch of your Abodu to make sure it's the perfect backyard home- that can be customized to your liking. We pair the latest technology with the industry's best craftspeople to build backyard homes in our factory to the highest environmental standards.
RELATED: Digital Detox: Eco-Friendly Off-Grid Tiny House that is Incredibly Adaptable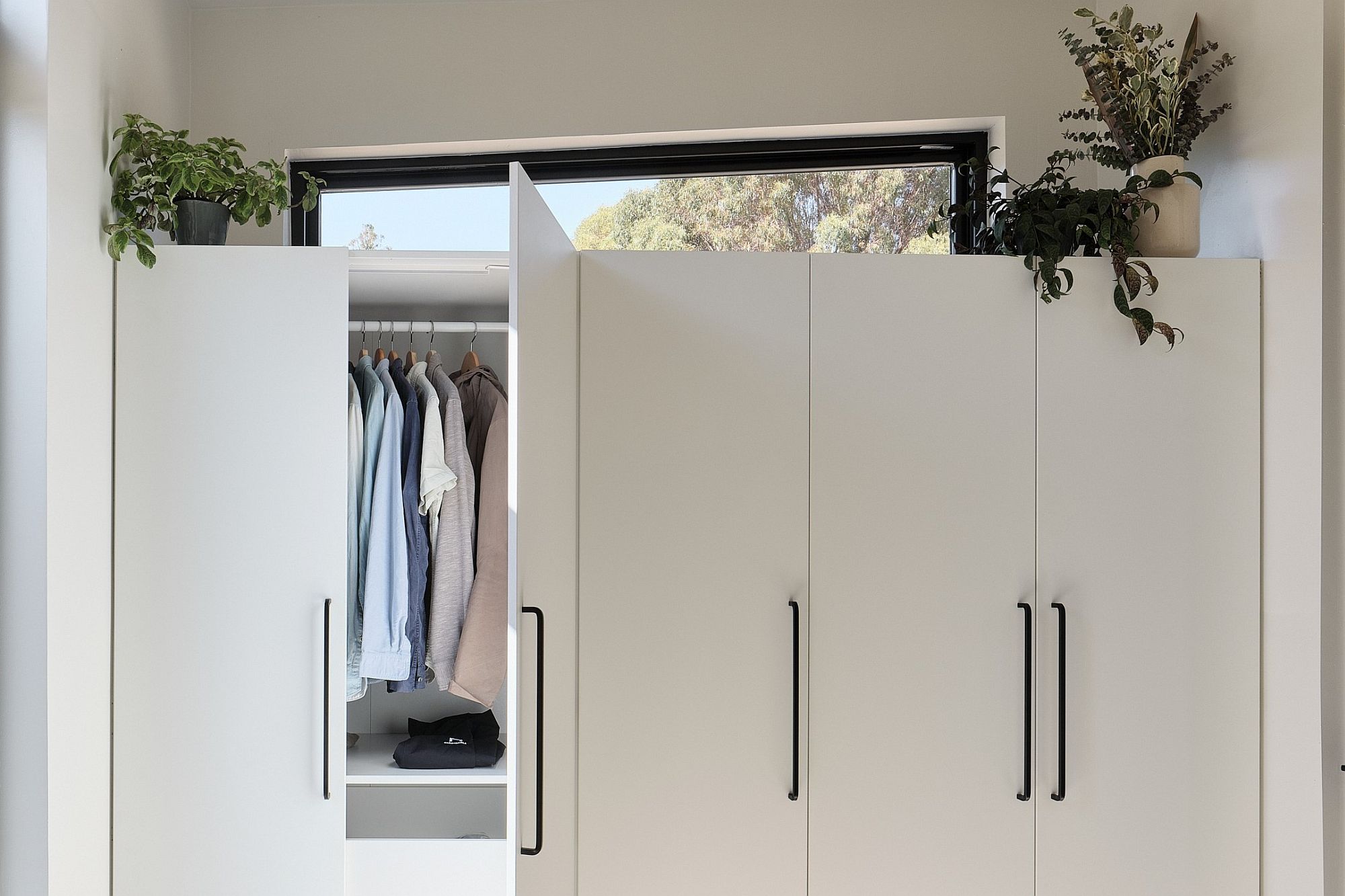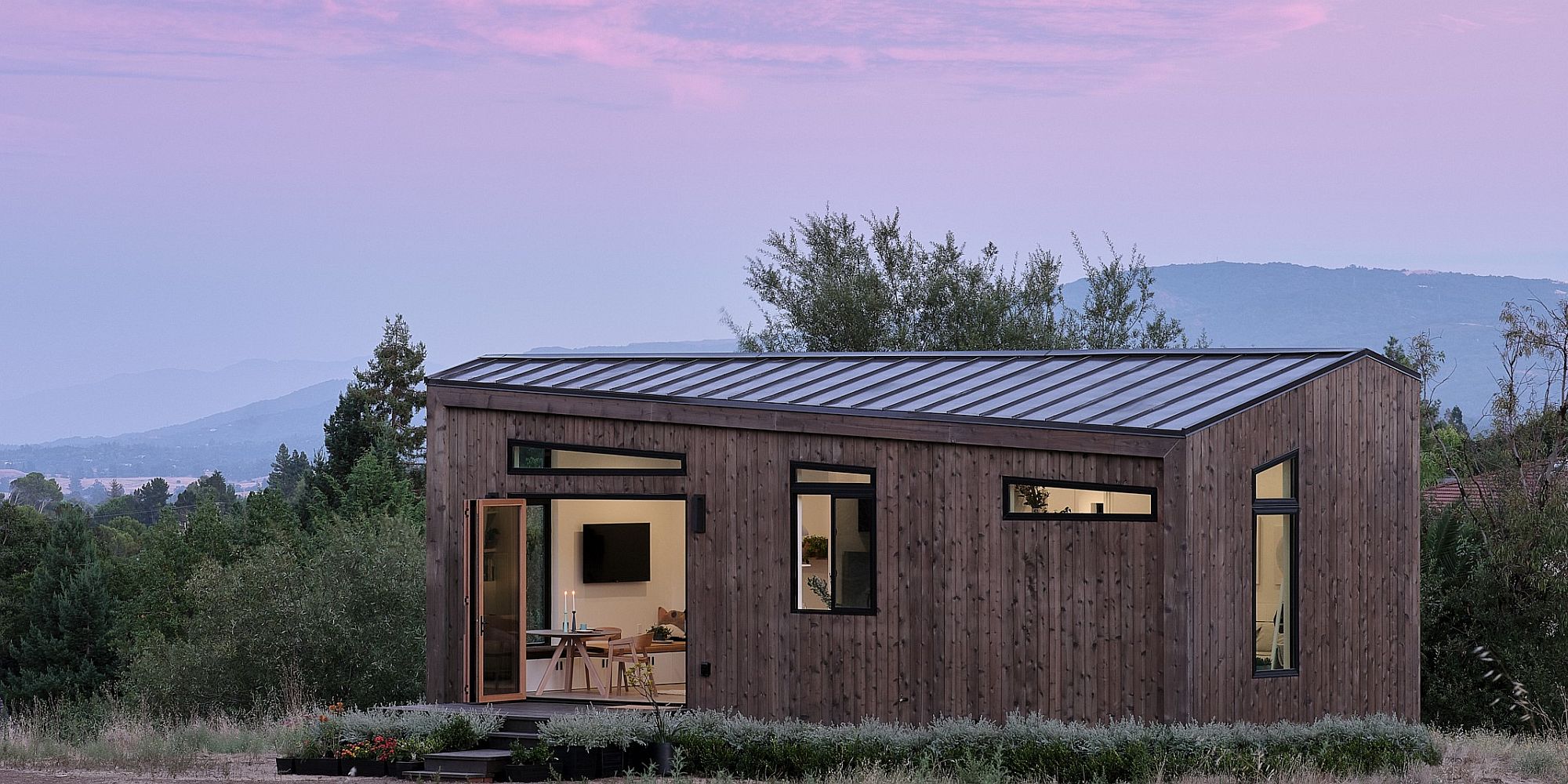 You're reading Flexible and Adaptable Tiny House Inspired by Californian Coastal Goodness, originally posted on Decoist. If you enjoyed this post, be sure to follow Decoist on Twitter, Facebook and Pinterest.