We often see old industrial and commercial buildings being turned into modern homes as part of adaptive reuse of structures. Sometimes this extends to old churches and castles being turned into contemporary buildings as well! But this salon in Bangkok goes down the opposite path as it was once a two-storey, multi-generational home that now serves customers gleefully! Rikyu by boy Tokyo revamped and given a whole new look by Bangkok Tokyo Architecture looks truly captivating with an all-white interior that makes it a perfect, inviting and sophisticated modern salon.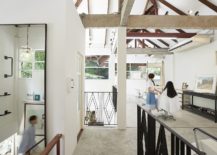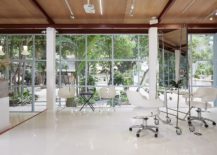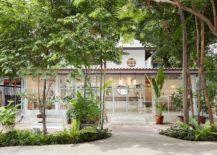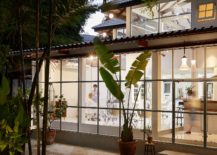 The new interior is a perfect blend of aesthetics and ergonomics with the old structure being cleverly modified across its two levels to serve the salon needs. By creating a monochromatic backdrop in white and using décor largely in the same color, the salon feels much more spacious and 'posh' than otherwise. Glass walls not only connect it with the gorgeous green garden outside but also provide visual connectivity between different areas and allow for flow of light. A revamped entry, relocated windows and doors and repainted ceilings complete a fabulous and striking makeover that leaves guests awestruck the moment they step in!
RELATED: Smart Makeover to this Suburban 1950's Home Ushers in Multi-Generational Charm!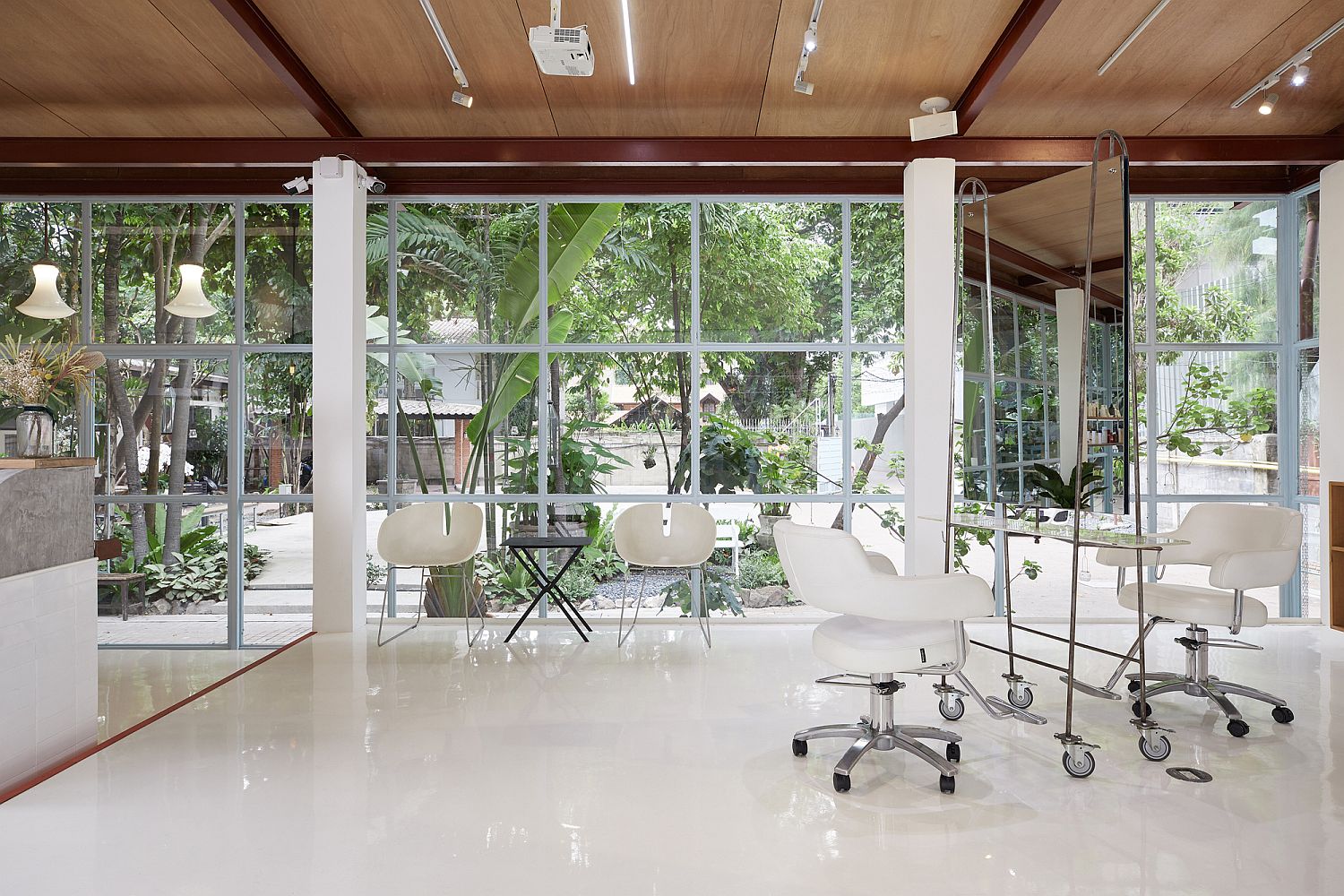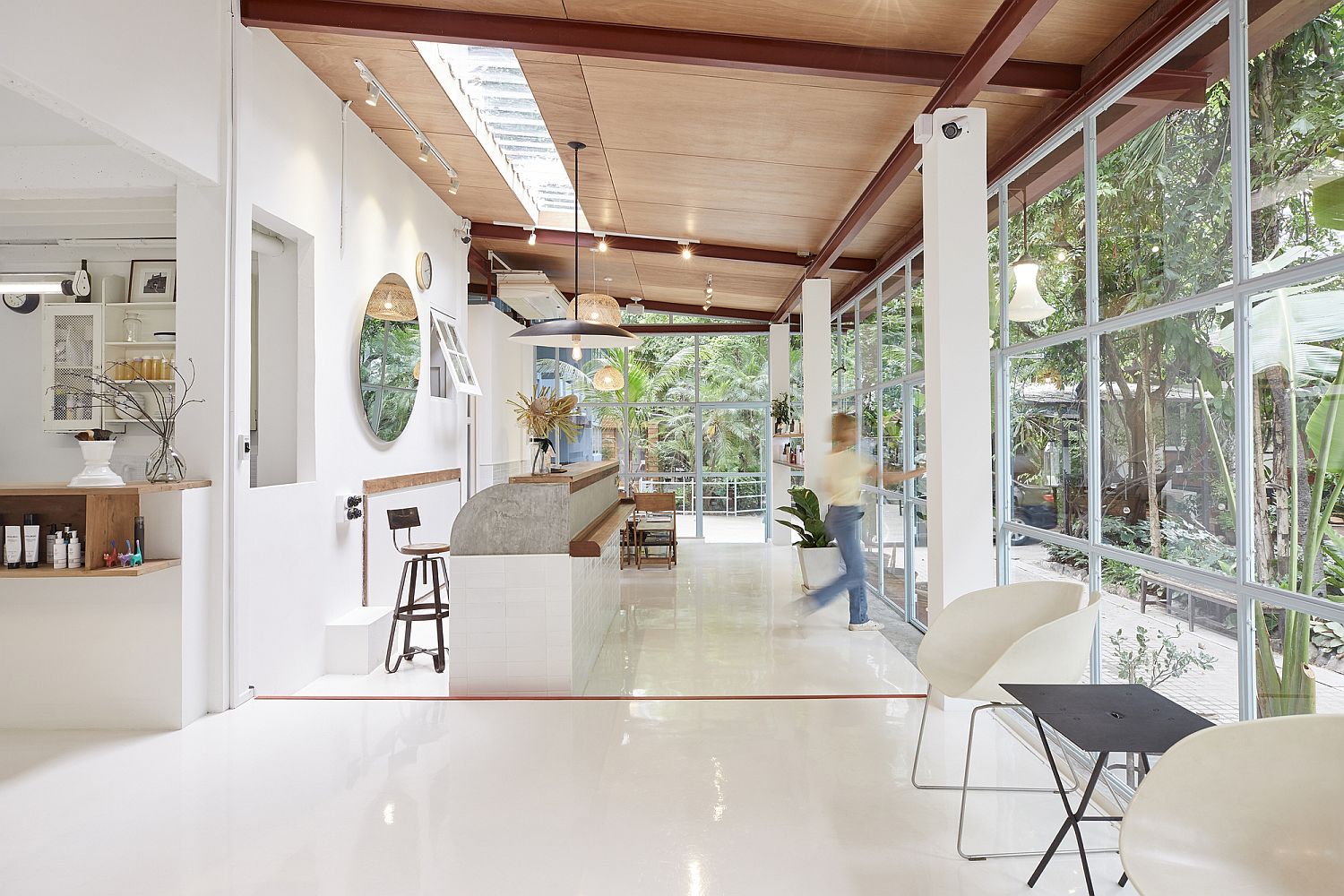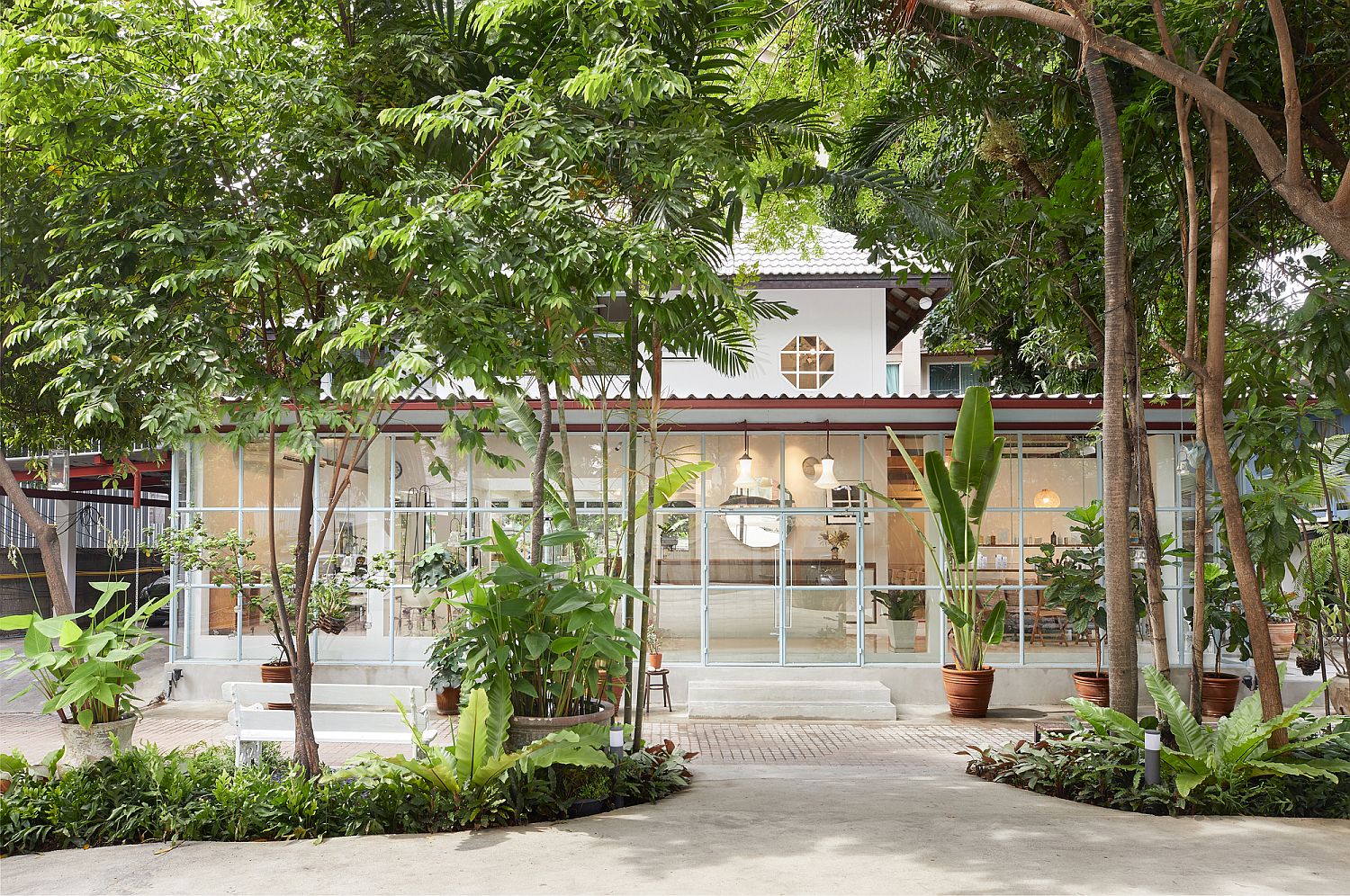 Through the gaps between the roof and walls, plenty of natural light reflects off the floor and mirrors into the space within. Old, new and relocated windows from the previous salon juxtapose into various shapes of framed greenery. The one-room yet complex interior space is defined by diversified atmospheres and function.
RELATED: Step Into Chic Bangkok Home Where Family Time and Outdoors Are the Priority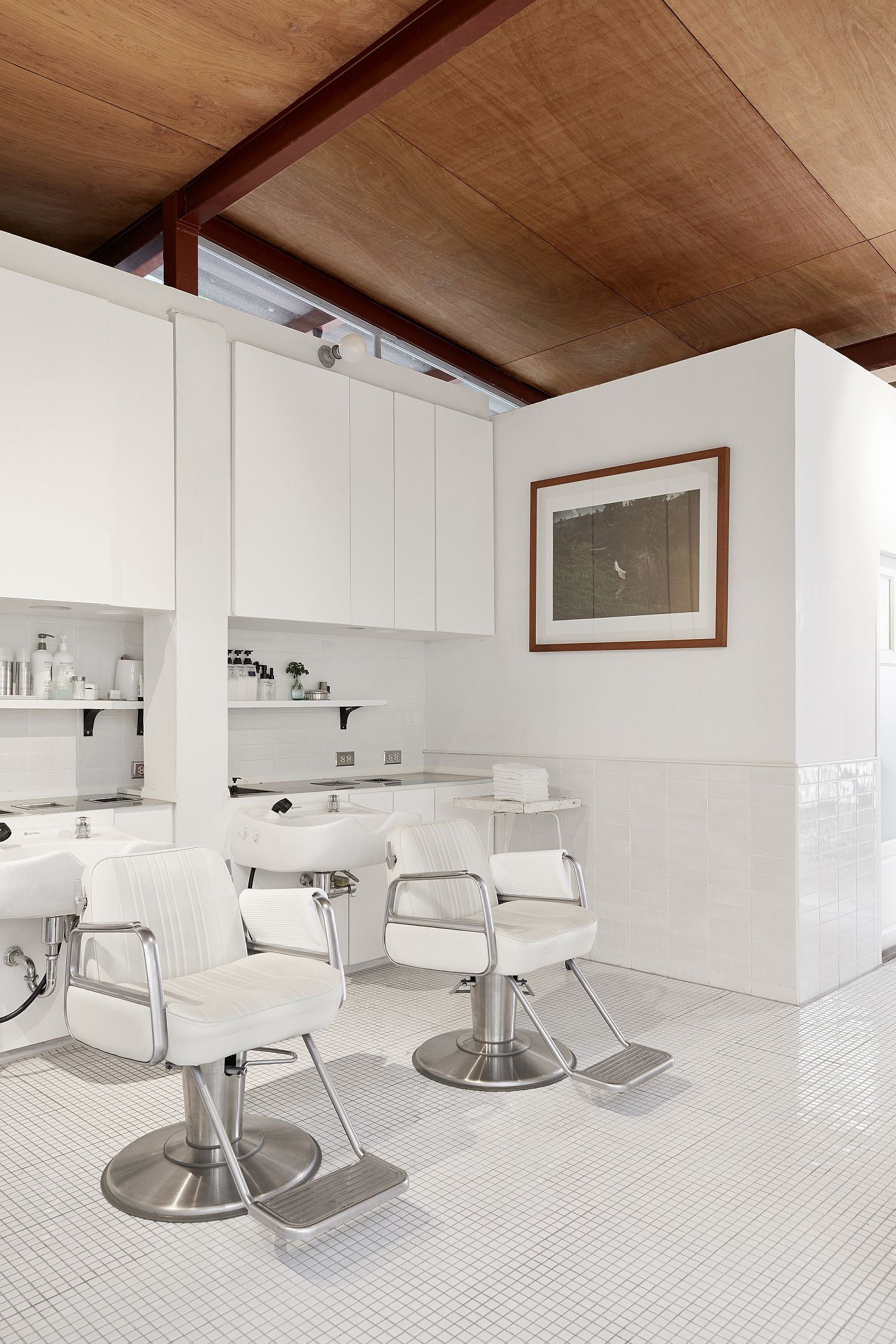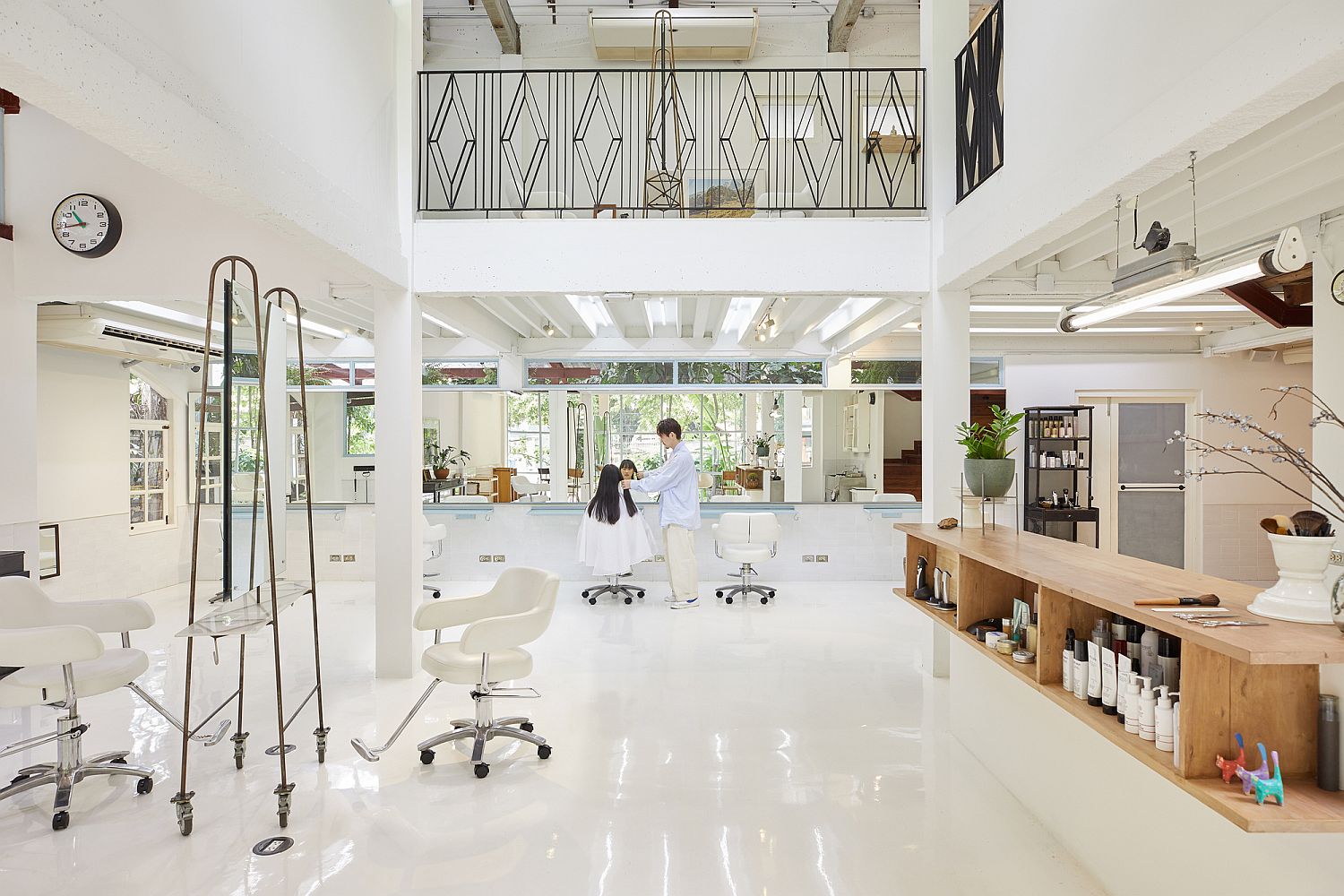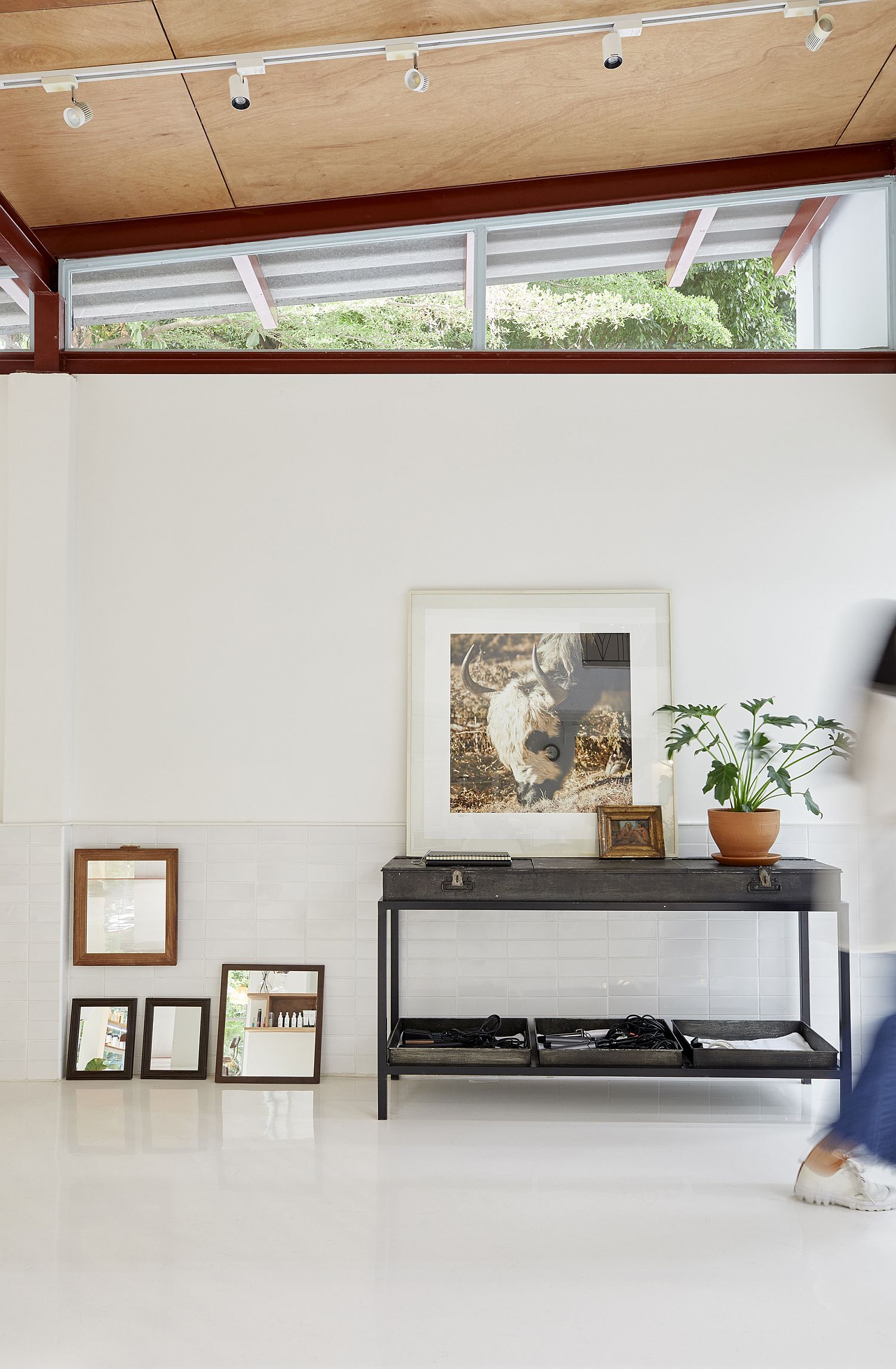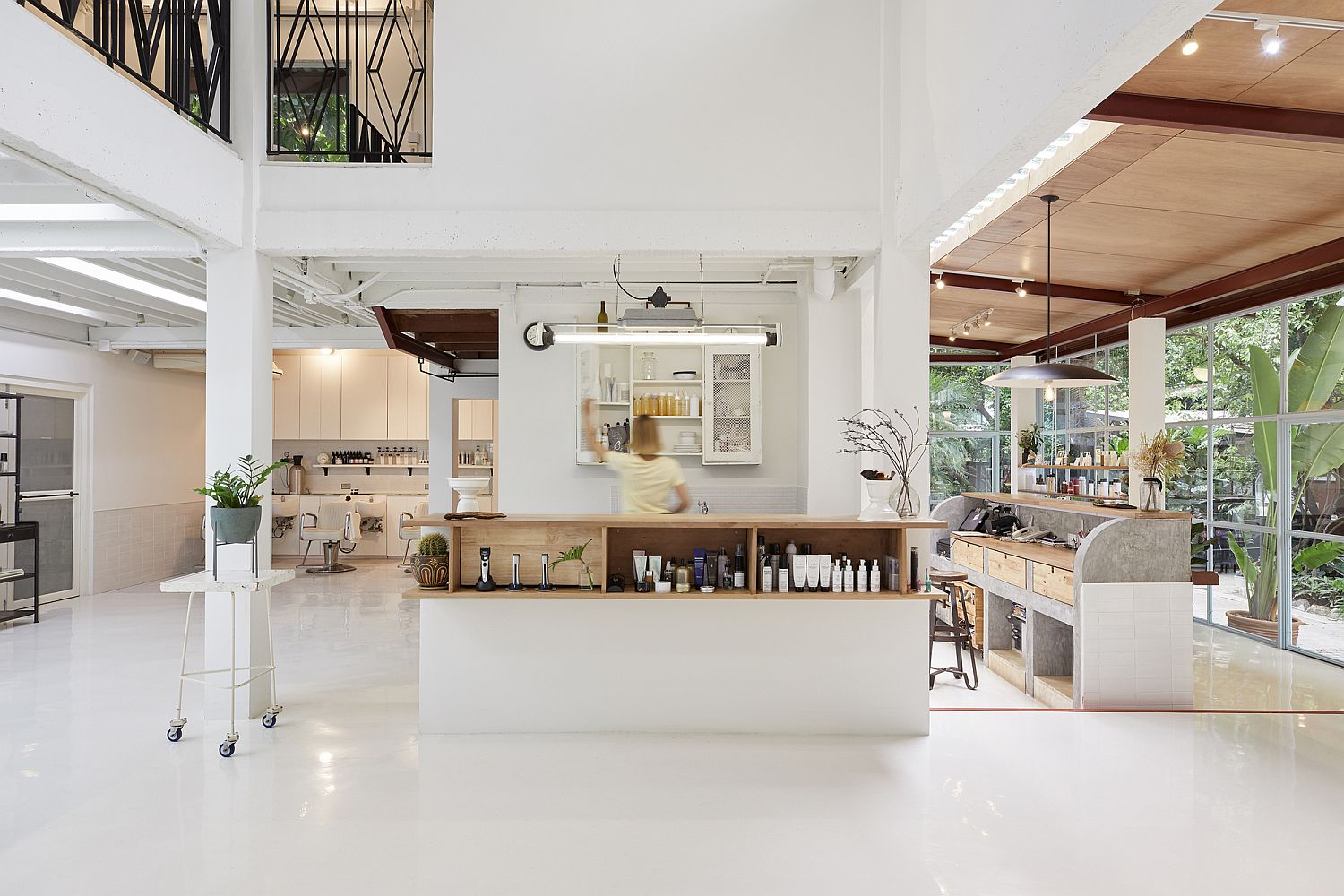 You're reading Multi-Generational Family Home in Bangkok Turned into a Chic Salon, originally posted on Decoist. If you enjoyed this post, be sure to follow Decoist on Twitter, Facebook and Pinterest.