George & Willy's signs and display systems are minimalist, functional, and playful. Same goes for their new offices in a revamped warehouse.
Will McCallum and George Wilkins weren't having much luck at outdoor craft marketplaces. They liked the items they'd been designing since their university days, and so did their friends, but sales were "meh." So they went online, and lo and behold, they were suddenly where they'd aspired to be: in the global market.
From the start, the friends—who first met at ages 12 and 13—designed simple, functional items. "With most of our products, we thought, 'That would be cool—I'd quite like to own one of those myself,'" says McCallum. The roster included furniture, lamps, duffel bags, an indoor swing, and a wall-mounted roller to dispense kraft paper ideal for to-do lists, menu plans, or doodles against the kitchen wall. Along the way, the paper roller really took off—it's still their bestseller—and the pair realized if they truly wanted to make it big internationally, they'd need to focus on similarly useful, easy-to-ship items. They tailored their product line and adopted the motto "Making everyday tools great again" to describe the hip, minimalist sign and display systems that have become their specialty.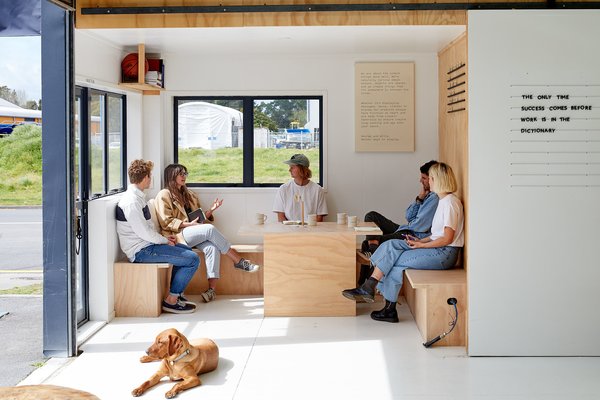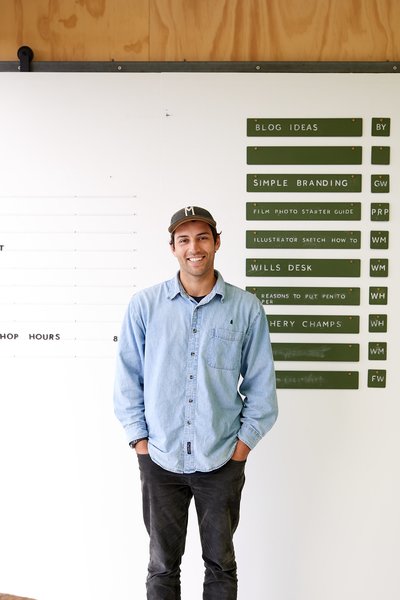 See the full story on Dwell.com: This New Zealand Design Duo's Headquarters Are as Fresh and Lighthearted as They Are