Traditional Japanese design is all about harmony and being one with nature at all times. Balance is a key part of it all and with it you also have a relaxing environment where you can rest and rejuvenate with ease. The Beniya Mukayu Byakuroku designed by Kiyoshi Sey Takeyama + AMORPHE is an escape where it is the interior that feels far more relaxing than the greenery outside. It is easy to forget time and all your woes that come with the rush of daily life in here. Wood and white are the two most essential elements of design here and there is little that leaves you surprised as they are staple in most traditional Japanese homes. A relaxing traditional living area that can be used as tea room welcomes you in here.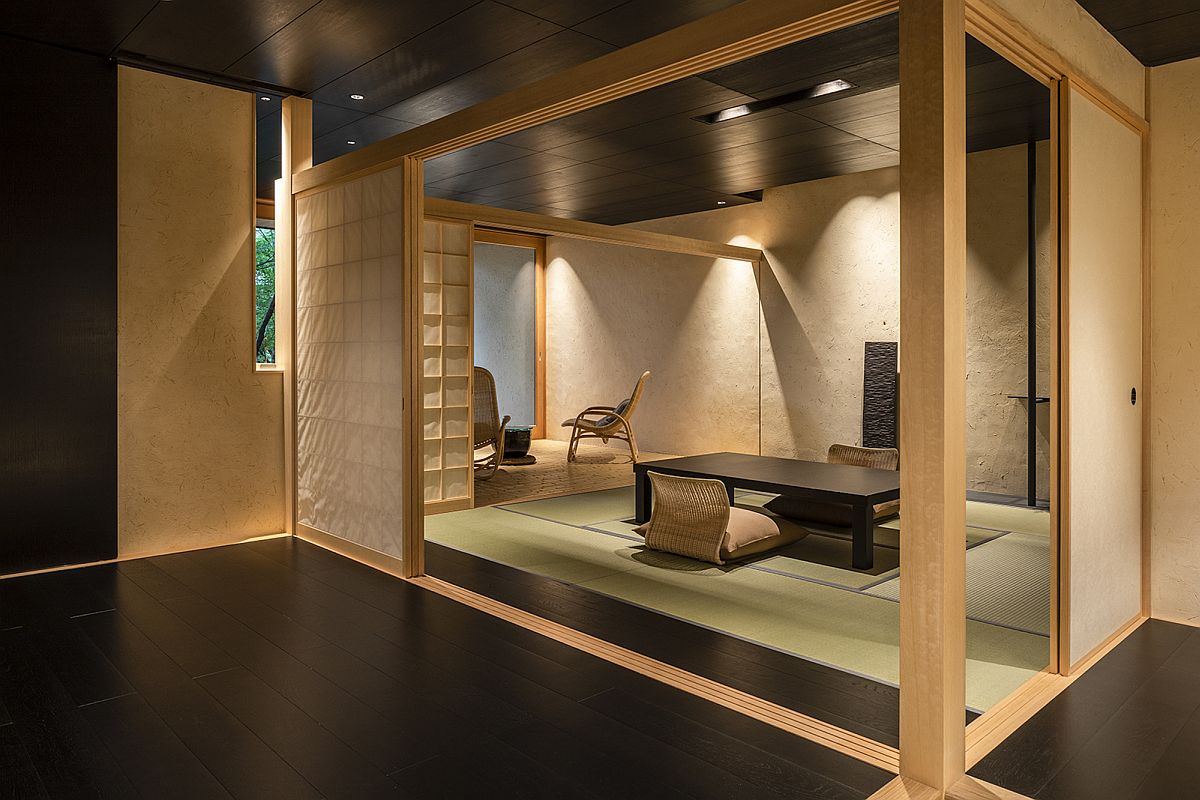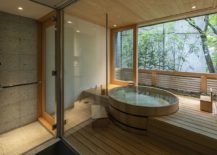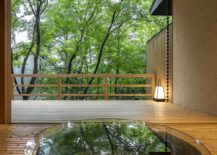 Sliding doors with shoji screens delineate one room from the next and the flow inside feels natural and organic. It is the balance between the interior and the exterior that makes the home even more special as the terrace and the veranda become a part of the setting with ease. Spa-style bathroom and other relaxing areas along with the awesome garden bath add to the tranquil aura of this Japanese escape where everything is designed to put you at ease.
RELATED: Japanese and Scandinavian Minimalism shapes this Home in Sydney's Blue Mountains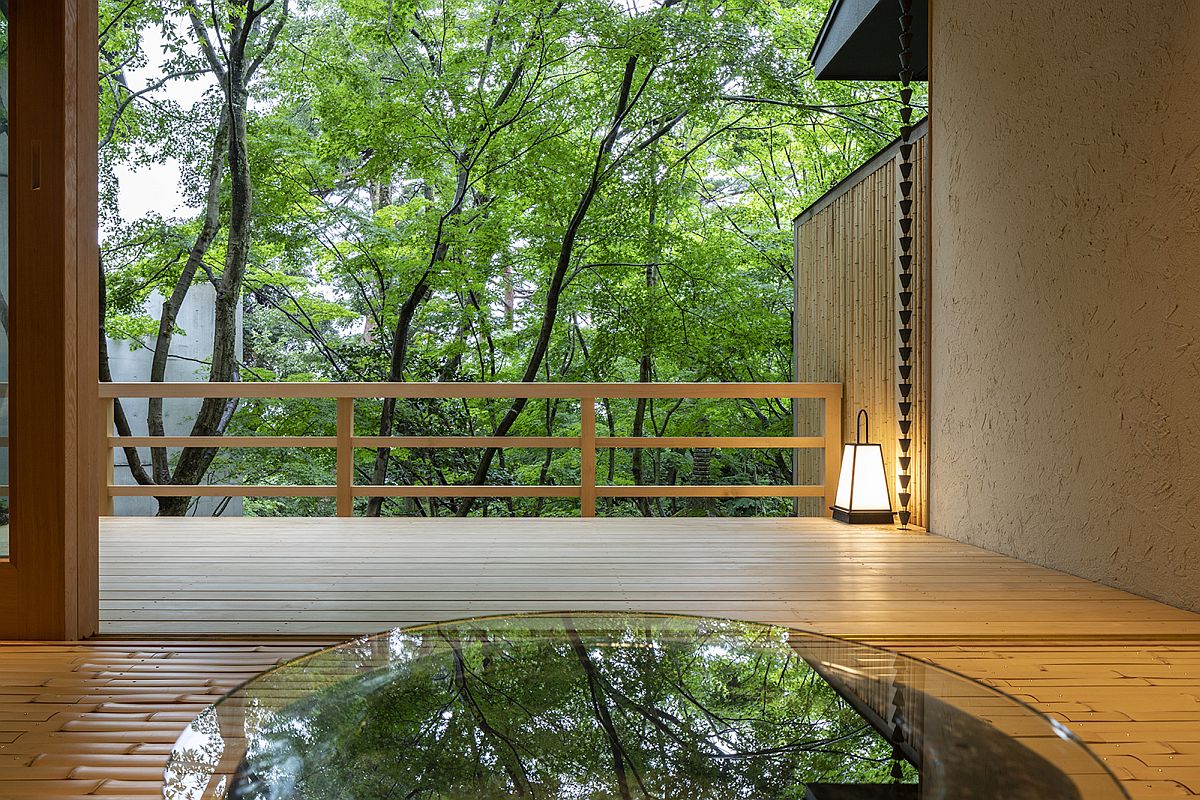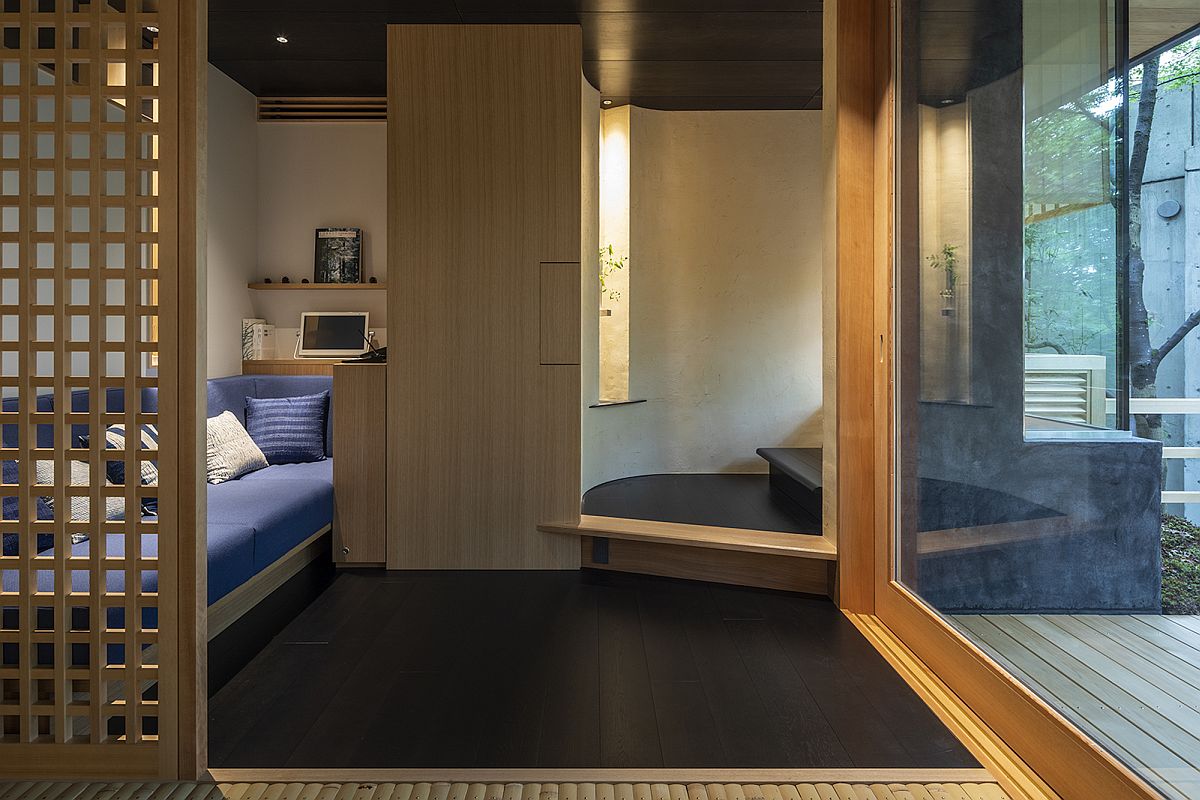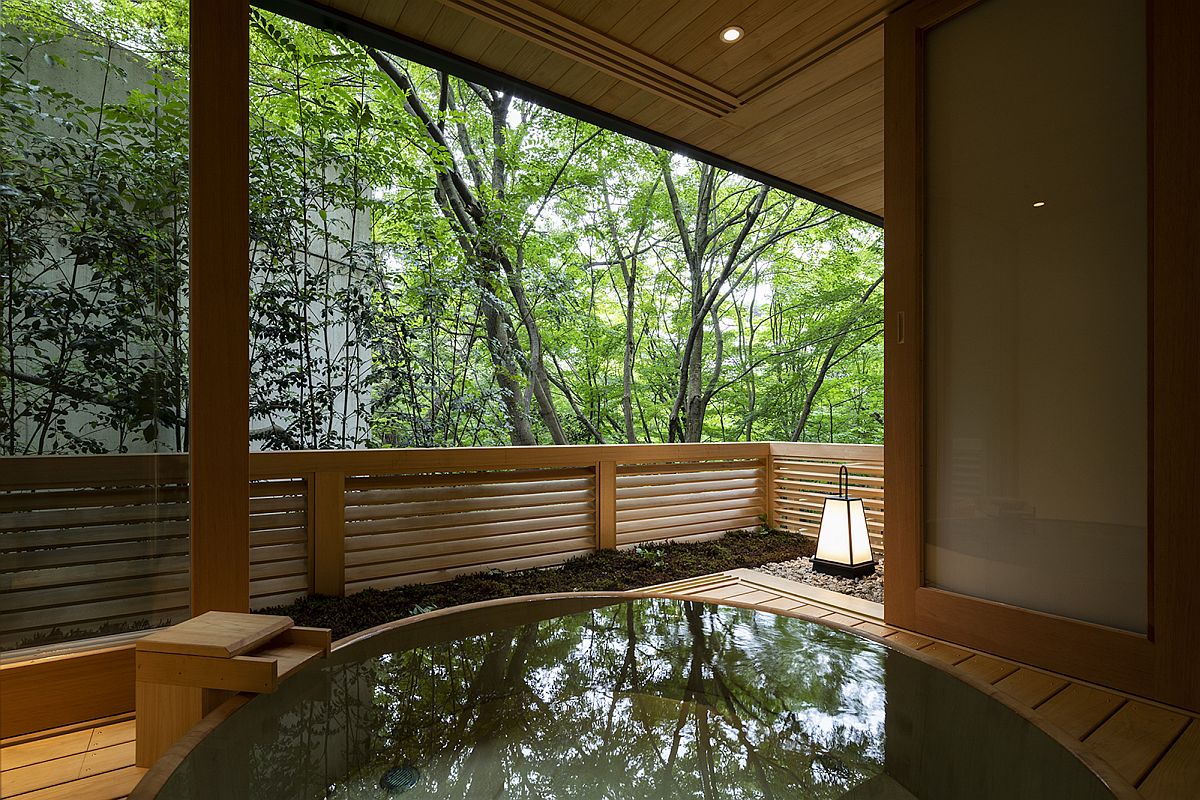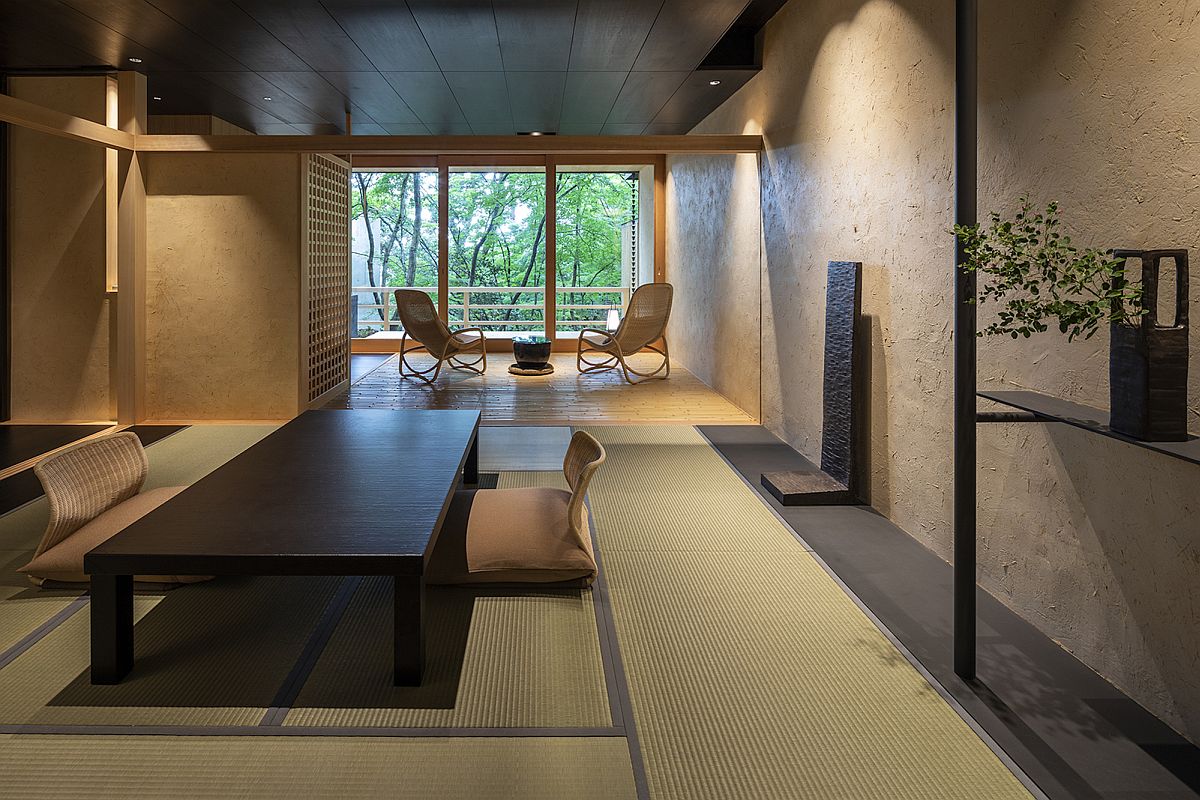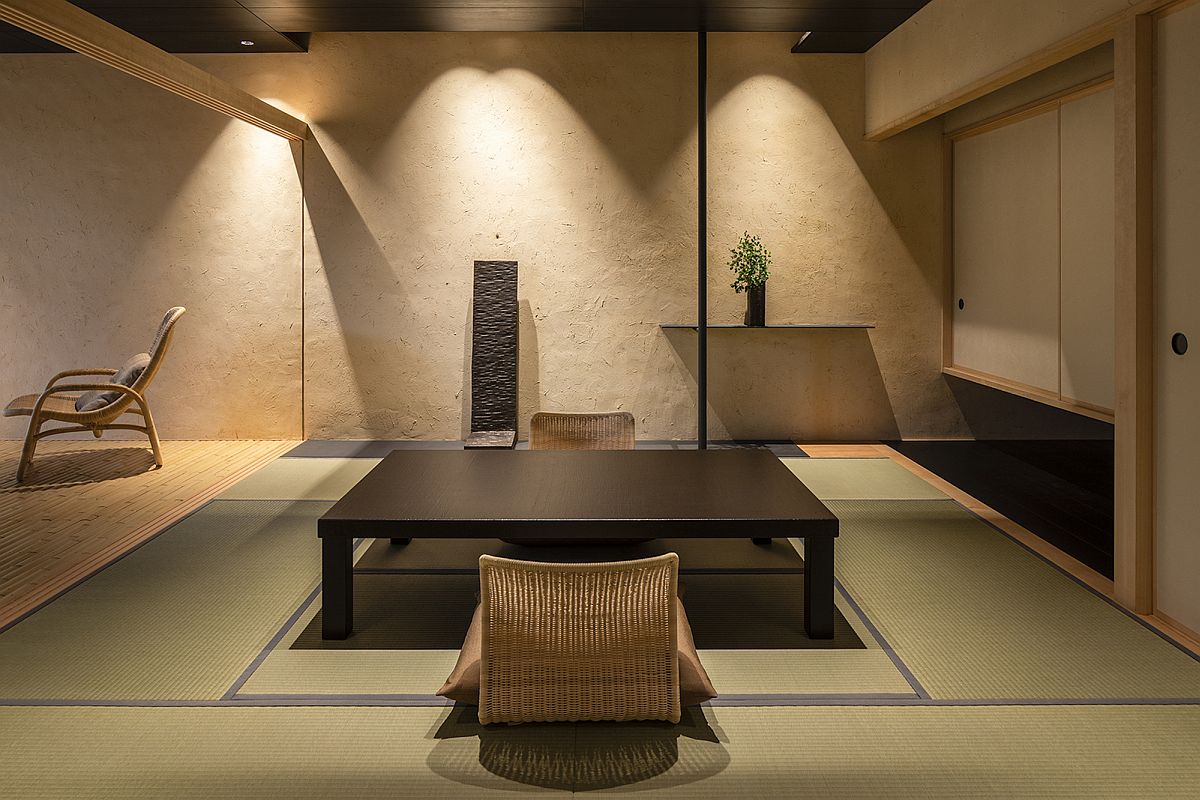 The bedroom is no different with its minimal bed frame and rest of the house remains as neutral as possible. With other décor additions being done away with, you are turned to a lifestyle that is as unassuming and soothing as possible. [Photography: Yoshio Shiratori]
RELATED: Traditional Japanese Elements Meet Modern Design At The Cocoon House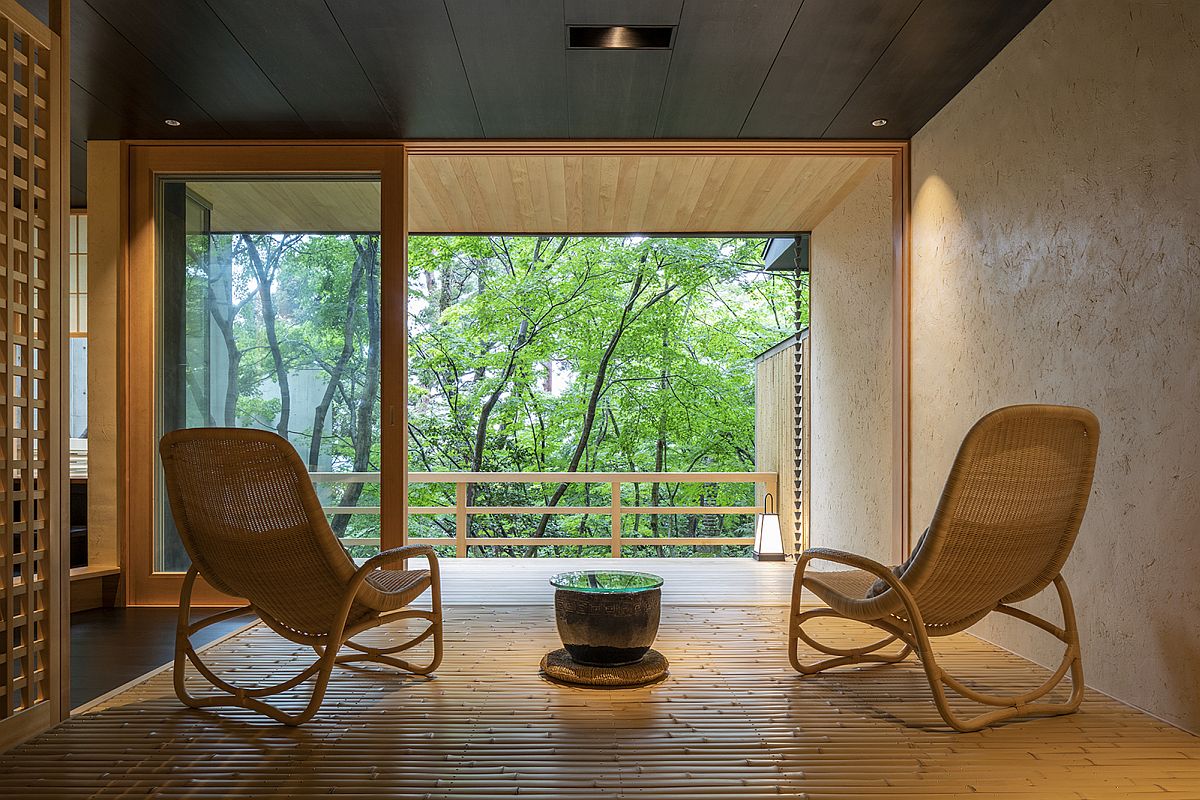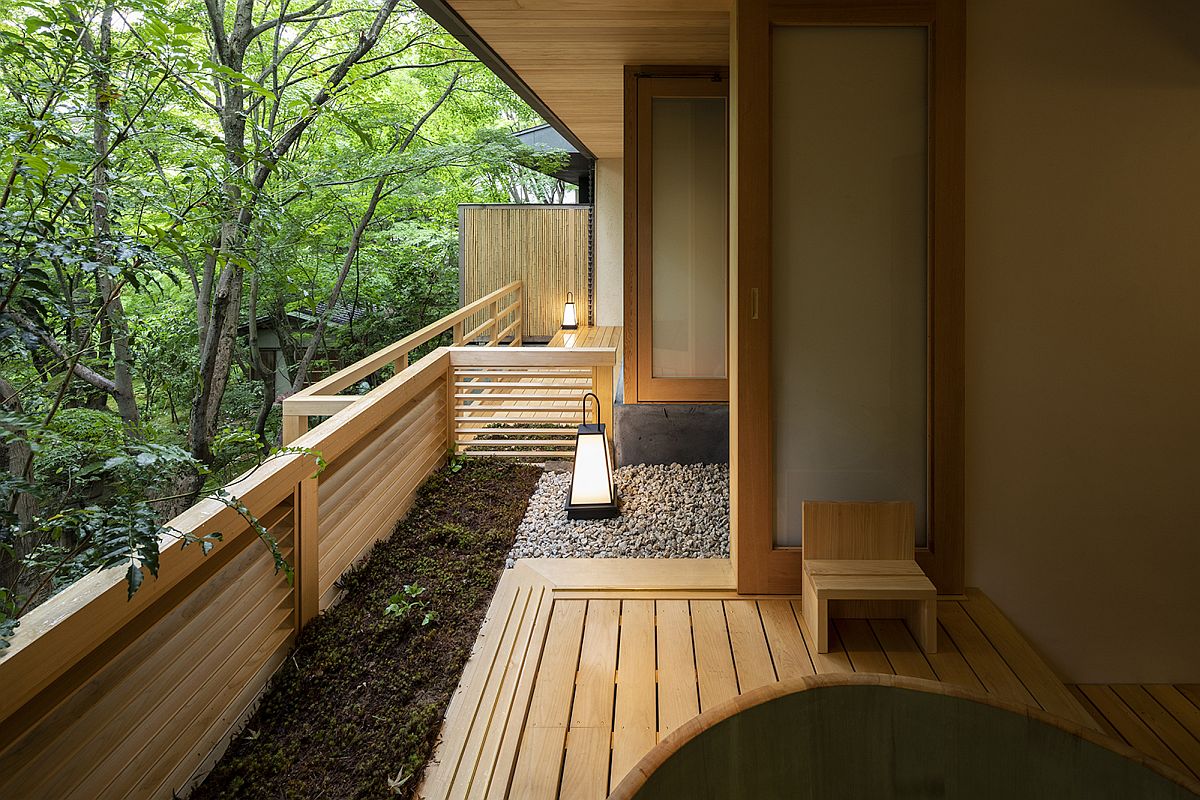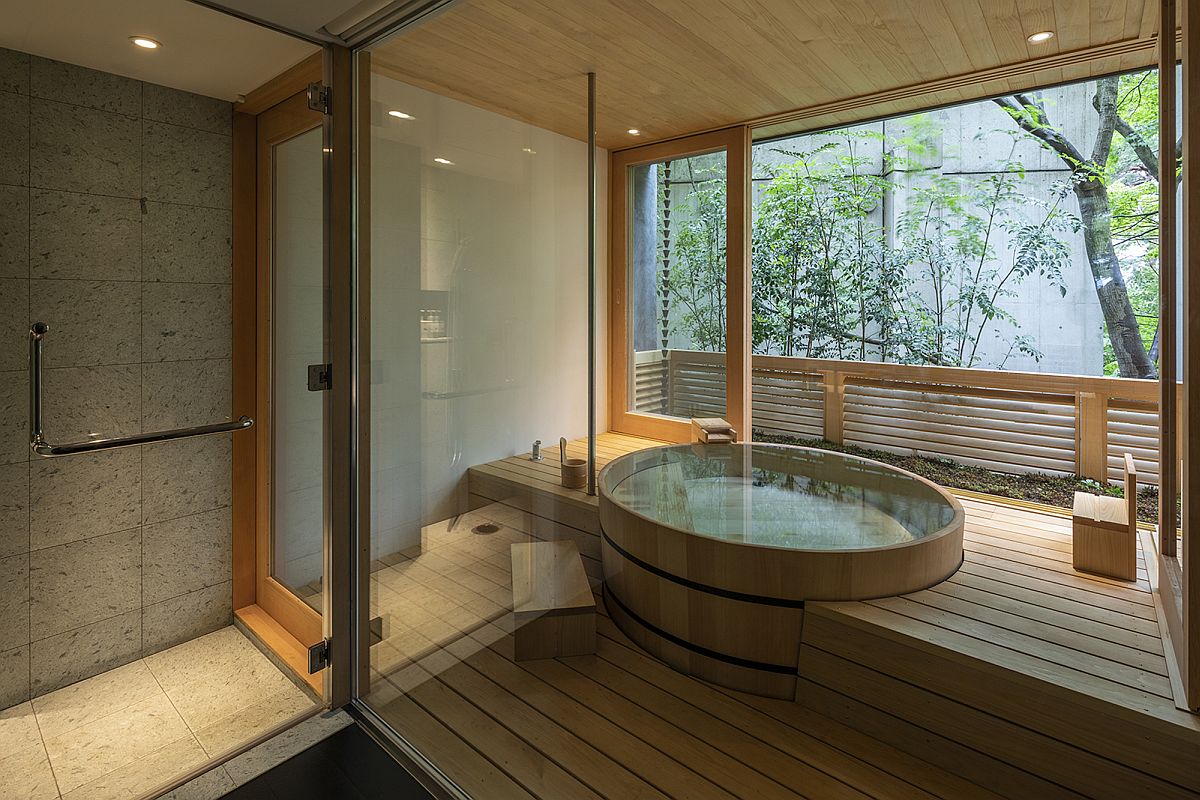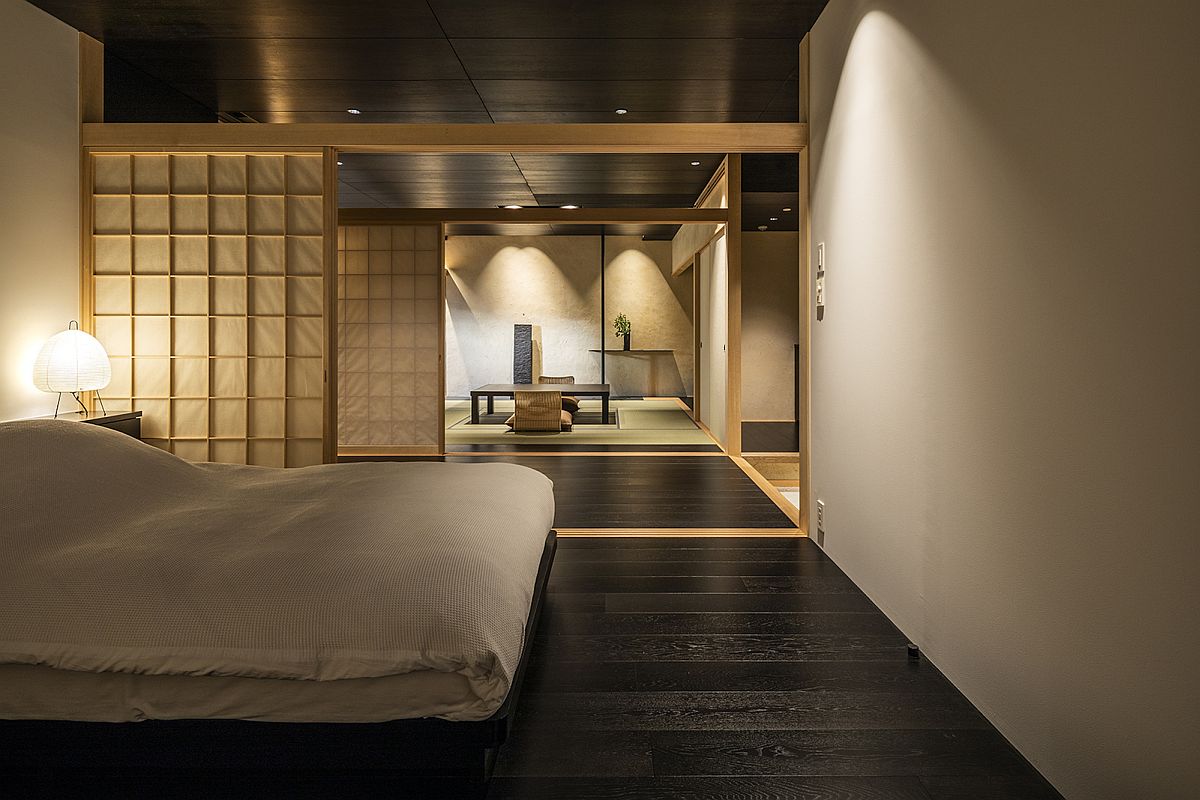 You're reading This Serene Traditional Japanese Home is Built for Rest and Rejuvenation, originally posted on Decoist. If you enjoyed this post, be sure to follow Decoist on Twitter, Facebook and Pinterest.