Designer Jenni Kayne updates a Lake Arrowhead kitchen while prioritizing natural light, neutral tones, and quality materials.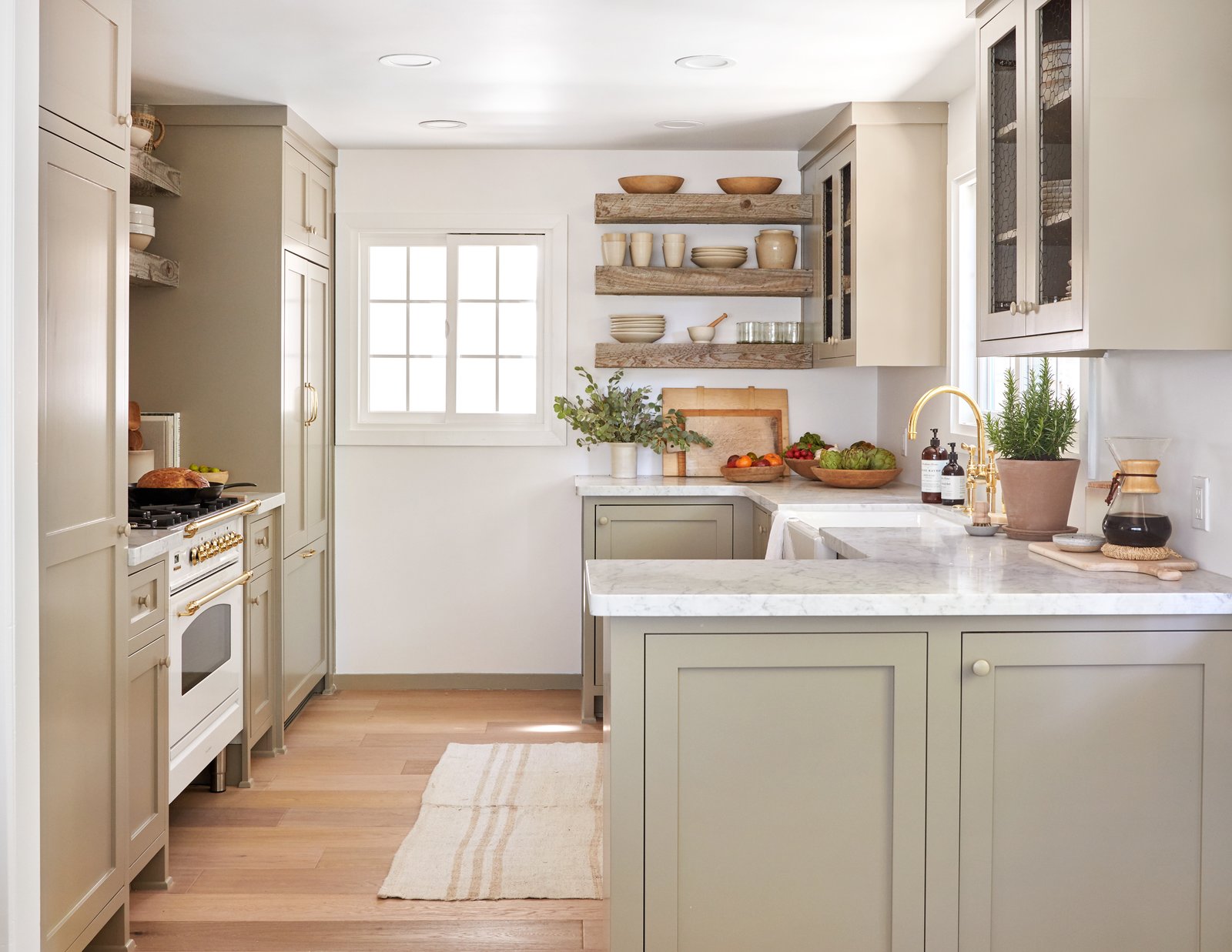 Designer Jenni Kayne fell in love with Lake Arrowhead, California, at first sight. Tucked away in the San Bernardino Mountains about two hours from Los Angeles, this quiet community was a welcome departure from the sprawling city she left behind. The area's sparkling natural scenery and serene temperament presented a comfortable escape to expand her creativity. And while Jenni liked the general atmosphere of cabins surrounding the resort town's namesake waterway, she preferred the view from one home in particular.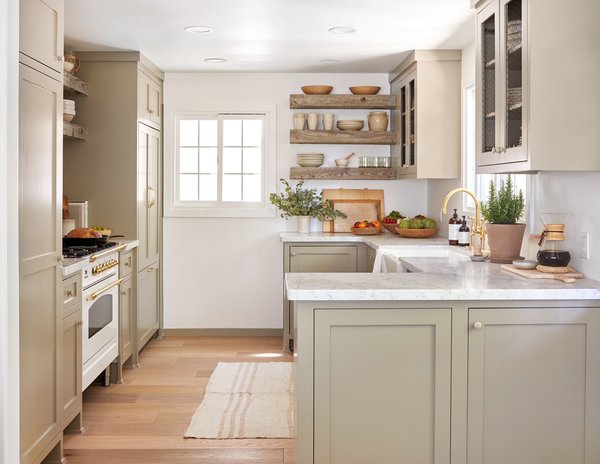 "Nearly every room has a view of the lake, with endless potential to create something special to enhance its natural environment," she says. "Lake Arrowhead sort of felt like an untapped treasure."
At the time, the home could only be seen as a place of potential. Set on a cul-de-sac high above the lake with soaring trees as neighbors, the property hadn't been updated in decades. Windows provided sterling views of the water, but the outdated floor plan and well-worn materials made the home appear to take its perch in the woods too literally.
Before: The Layout
In the kitchen, a slight entrance opened to wraparound wood cabinetry that made the room look dark and closed in. The tarnished hardware and decorative carvings were relics of the past, as were the off-white countertops and matching floors. Nevertheless, Jenni saw what could be done. In her eyes, this 225-square-foot kitchen could one day be a contemporary gathering place complete with the minimalist beauty that defines Jenni's "California casual" look.
"The kitchen was an important space for us to get just right," Jenni says. "We hoped it would be a central feature of the house, always filled with homemade meals, fresh produce, and family."
Before: The Cabinetry
See the full story on Dwell.com: Before & After: Jenni Kayne's Renovated Lakeside Kitchen Reimagines the "Rustic" Look