An advertising strategist in Portland, Oregon, builds a minimalist retreat in her own backyard—and launches her own design business in the process.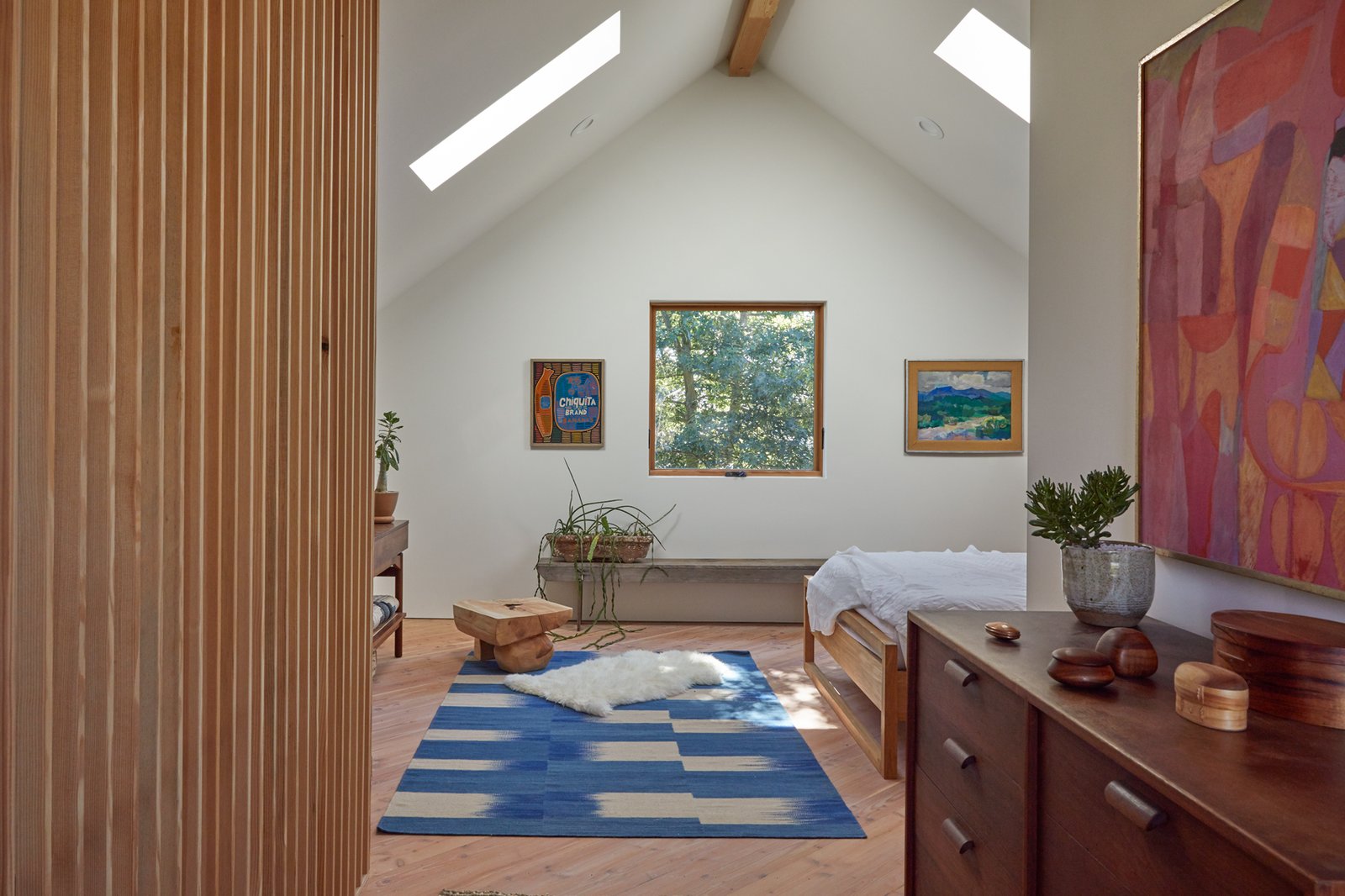 Though she had worked as an advertising strategist since graduating college, Robin Cornuelle had always been drawn to a career in design and architecture. She tested the waters on her own home, a 1894 bungalow in Portland, Oregon's historic Woodlawn, furnishing it with estate sale finds and collected art—until finally, she decided to take the plunge and build something from the ground up.
Cornuelle rented out the main house to two friends in the creative industry and enlisted local design-build firm Tall Firs to construct a 790-square-foot ADU, where she now lives. The two buildings needed to feel connected to each other while still providing privacy, and leave room for as much outdoor space as possible. Below, Cornuelle recounts the design journey, including her leap into forming her own architectural and interior design business with the team at Tall Firs.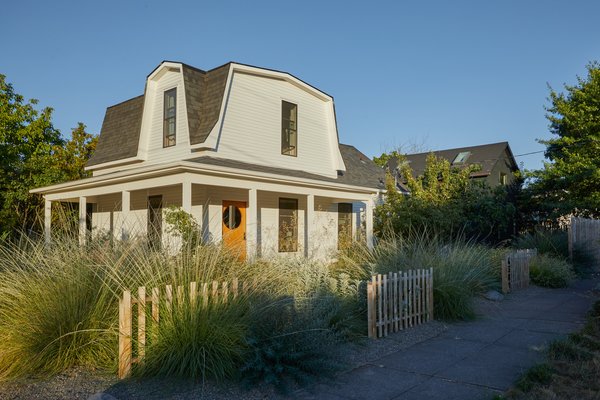 1. Seeking a Change
I had always worked in advertising, but wanted to explore a career in design and architecture. I decided to build a house as a way to prototype working in those industries—an experiment, really, to learn, and get the experience that would help me decide about a change of field. I decided to build a new house on a lot shared by a historic house I'd bought in 2013, renting out that larger house to friends. The main house, built in 1894, is one of the oldest in the historic Woodlawn neighborhood of Portland, and it was important that the new structure complement the old one, both aesthetically and to meet the city's design codes.
2. Bridging Old and New
With our goal of matching the two structures in spirit, a full exterior remodel of the older house allowed us to match the siding and trim profiles of both structures. We replaced the vinyl windows with wood ones and removed vinyl siding, replacing it with small-reveal lap siding consistent with other historic homes. A color juxtaposition set them apart. We also designed a custom "circle" front door for the original home to bridge the new with the old.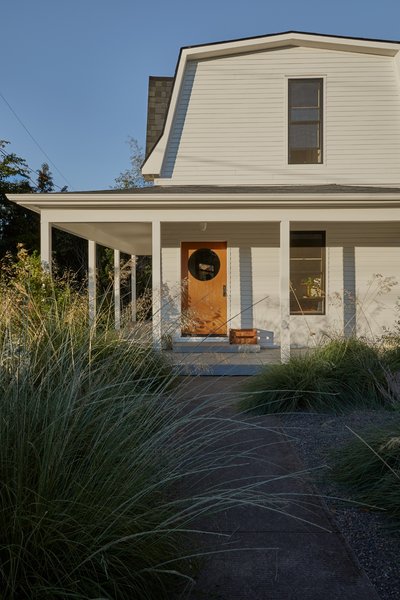 Because the house is in a historic district, we echoed the gable roof seen in the side angle of the main house, using minimal eaves. We purposefully did not try to match the main house's more traditionally shaped windows, and used larger, asymmetrical, and more modern windows on the ADU, while still adhering to the city's design requirements. For privacy, we hid the front door on the side of the home and placed fewer windows on the side shared with the main house.
3. Choosing Materials and Handcrafted Details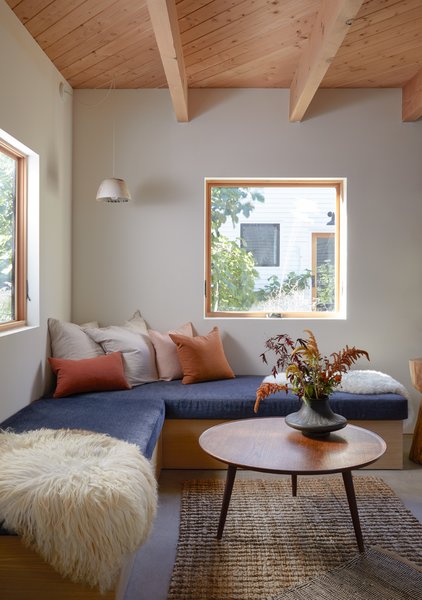 See the full story on Dwell.com: Construction Diary: A Self-Taught Designer Makes a Career Switch After Building an Artful ADU
Related stories:
Overlooking a Niemeyer Masterpiece, This Flat is Filled with Brazilian Modern Gems
Modern Becomes Eclectic in This Renovated Brooklyn Townhouse
A Danish Design Kingpin Moves to NYC With a Shipping Container of Furniture in Tow