Gifting on a budget can be a challenge, but sometimes it's our limitations that bring out true creativity. If you're needing to stay in the land of the affordable, don't fret. Beautiful possibilities await you. Below we've rounded up a range of budget-friendly gift ideas, and our tips for smart shopping are in bold. From taking advantage of great sales to finding small but impactful treasures, a few simple strategies can change your mindset and open your eyes to a new range of stunning pieces. [Melt Reactive Serving Bowls below from CB2]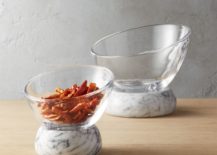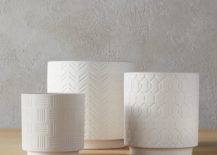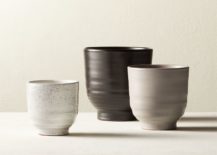 Vessels and Vases
Planters and vases are the perfect budget-friendly gift solution. They don't need to be big to make an impact, especially if you fill them with interesting foliage. Anthropologie offers a range of beautiful vessels, vases and planters at affordable prices. A little work of art can go a long way in the gifting realm! Below we see the Ilona Vase, crafted from soda lime glass and inspired by the shades of fall, plus on-trend hues such as lavender:
Anthropologie's Quinn Bud Vase (shown front and center below) brings modern earthenware home for a budget-friendly $12.00.
Also from Anthropologie, these Sea Foam Pots are crafted from terracotta and finished to evoke the breezy foam-lined waves of the ocean. The XS version is $14.00, giving you the spare cash needed to fill it with a beautiful plant:
Purchasing gifts in sets (and splitting up the set for individual gifting) is a great way to stretch your dollar. When the results are this interesting, everybody wins, especially our giftees! Say hello to the 3-Piece White Loom Planter Set from CB2. You can't beat $14.95 for all three: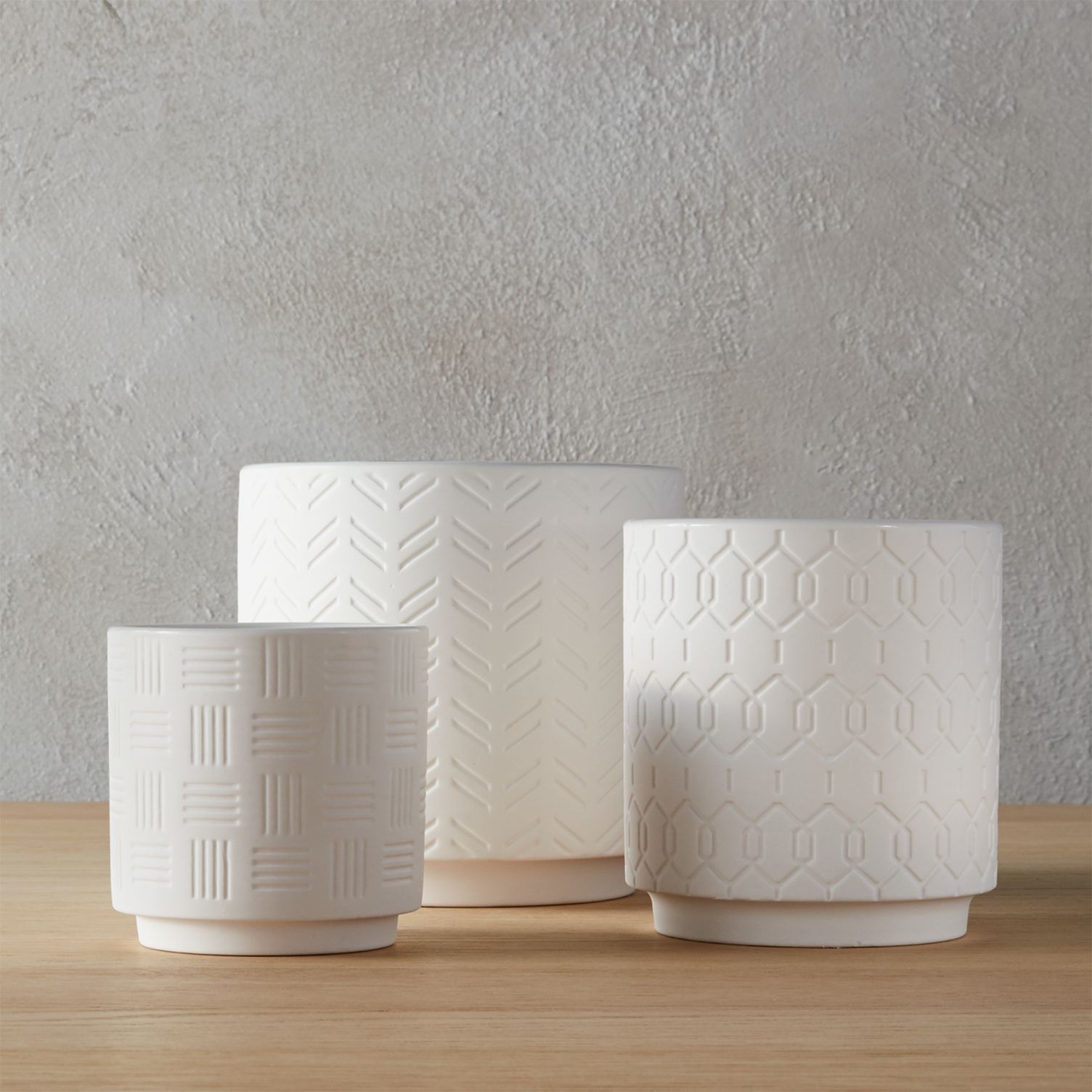 Also from CB2 is this 3-Piece Santino Planter Set. Taupe, black and speckled planters create a beautiful trio of terracotta finds. And at $19.95 for all three, you'll have plenty of funds left for filling them with eye-catching selections, such as succulents:
Whether you opt for potted plants or a knockout bouquet, put your personal stamp on your pot/planter gift by creating an unforgettable arrangement.
Foodie Finds
If you're gifting the design-savvy foodie in your life, try selecting an item that is both useful and decadent. Anthropologie's Imogen Mug combines Art Deco style with a golden touch of floral flair. Gift as is, or throw in an assortment of tea options to take it up a notch!
Like the pot and planter gift idea, your foodie gift can consist of an item of interest, plus something extra that you include as a personal touch. For example, a mug can be filled with cookies and accompanied by a bag of your giftee's favorite coffee. Putting extra thought into a gift doesn't have to equal spending large amounts of money. H&M Home's Stoneware Mug is only $4.99. Purchase one and fill it with hot chocolate fixings for your giftee, or buy a whole set. At that price, anything is possible!
For those who love to entertain, there can never be too many pitchers in the house, especially when it's party time! With a sleek form and a square handle, CB2's Trap Pitcher is crafted from super durable beaker glass: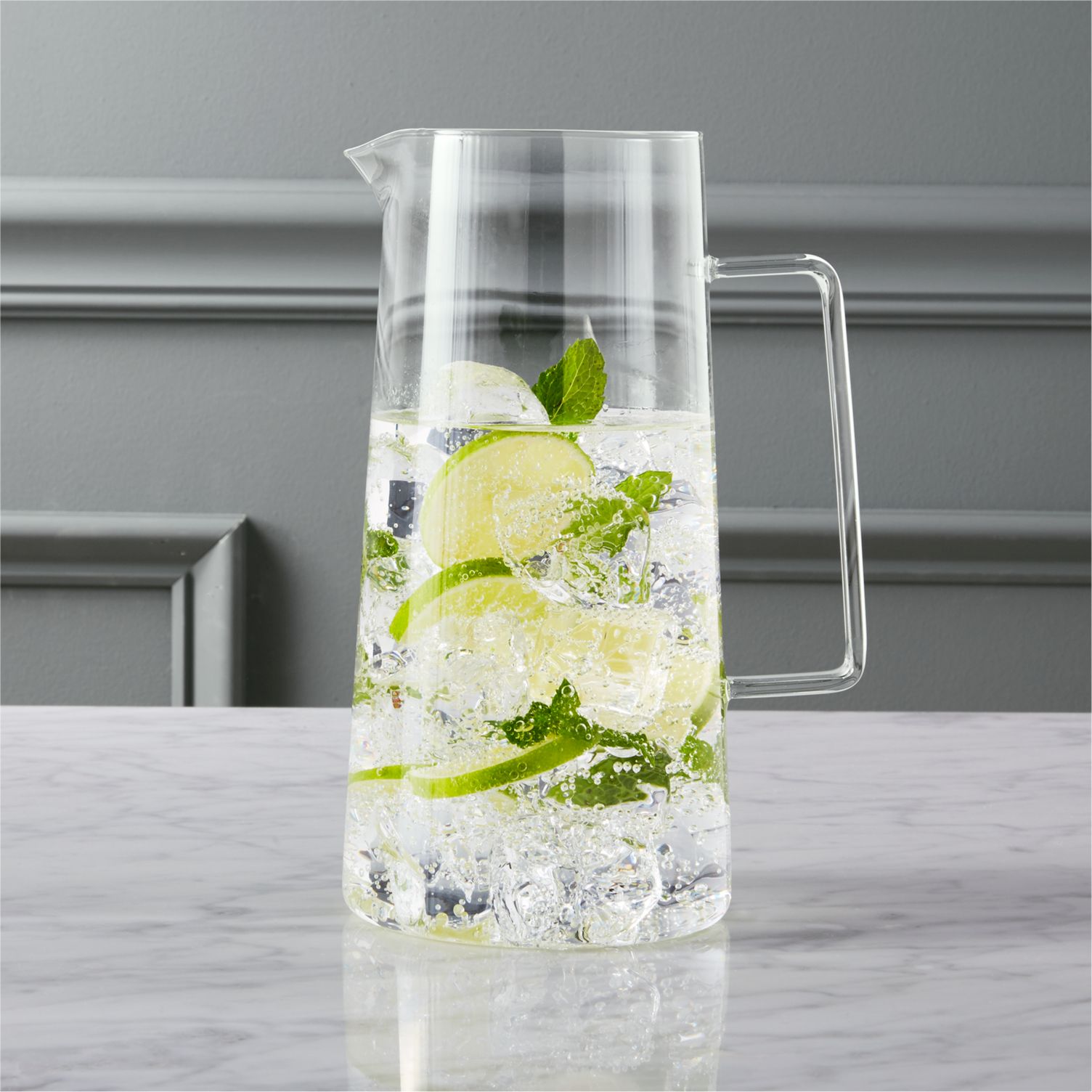 You can also never have too many cheese knives. When gifting a foodie with new goods, consider choosing items with a unique touch. For example, the golden tone of these Helms Gold Cheese Knives from CB2 make them truly special. Rounded handles also make this set a standout: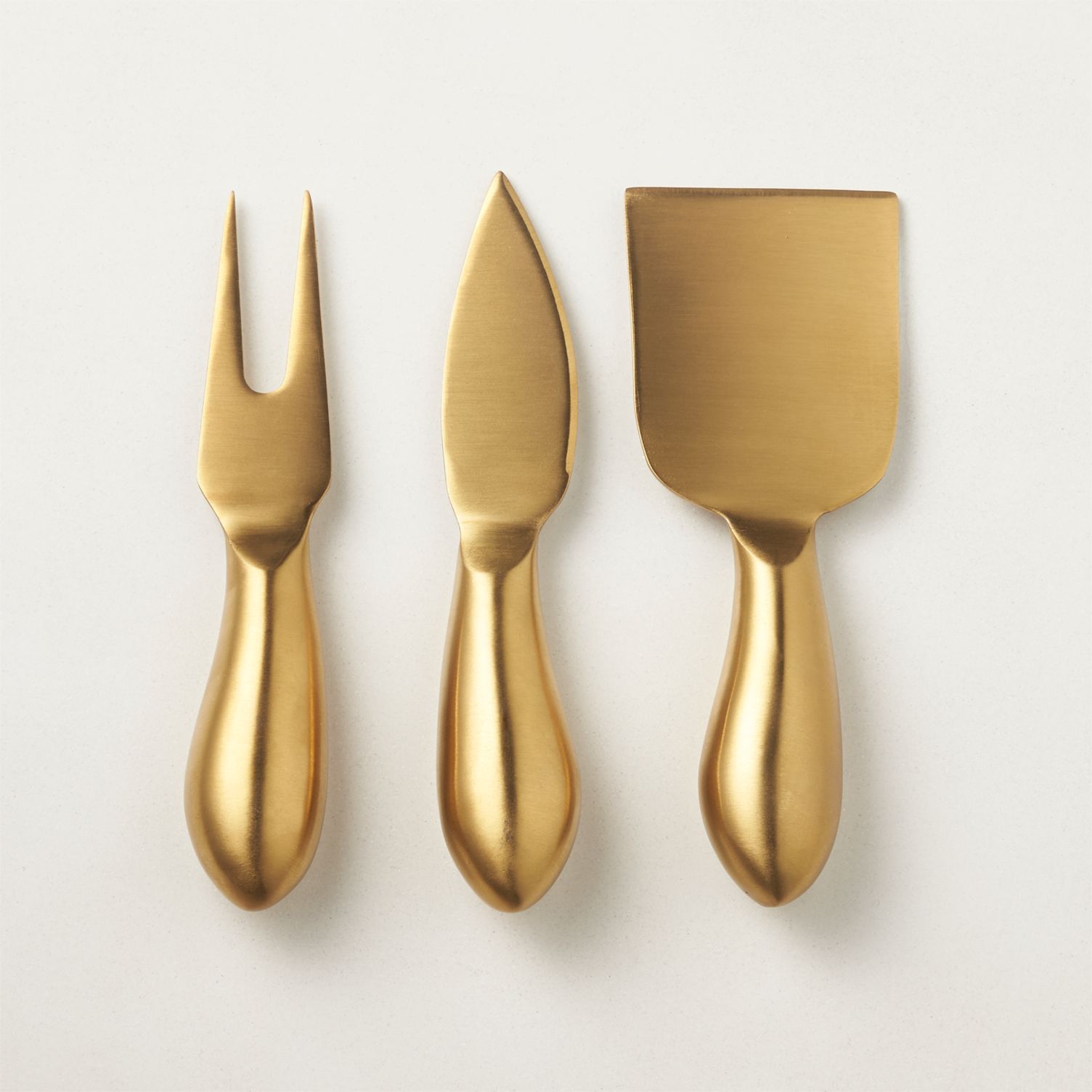 When opting for serving pieces as gifts, try selecting items that can double as decor. You get double the gift: practical serving item AND work of art! As featured at the top of today's post, these Melt Reactive Serving Bowls from CB2 are alluring, thanks to hand-sprayed, kiln-fired reactive glazes:
These Askew Glass and Marble Bowls, also from CB2, are pretty enough to display when not in use:
Small Treasures
There's no such thing as a gift that's too small. In fact, some would argue that smaller is better, as you're not imposing a large item on your giftee (who may or may not have the space for it). A petite gift also carries a "less is more" message that makes each and every bit of it seem special. H&M Home's Small Glass Boxes are petite yet powerful. The perfect accent pieces for a tabletop or mantel, they are also ideal stocking stuffers once the holidays roll around. With a frosted glass base and a clear glass lid, there's a two-tone look that adds interest without detracting from the overall monochromatic feel:
Also from H&M Home, this Small Metal Bowl is available in white or green stone. A metal base makes it a standout piece for a budget-friendly $24.99: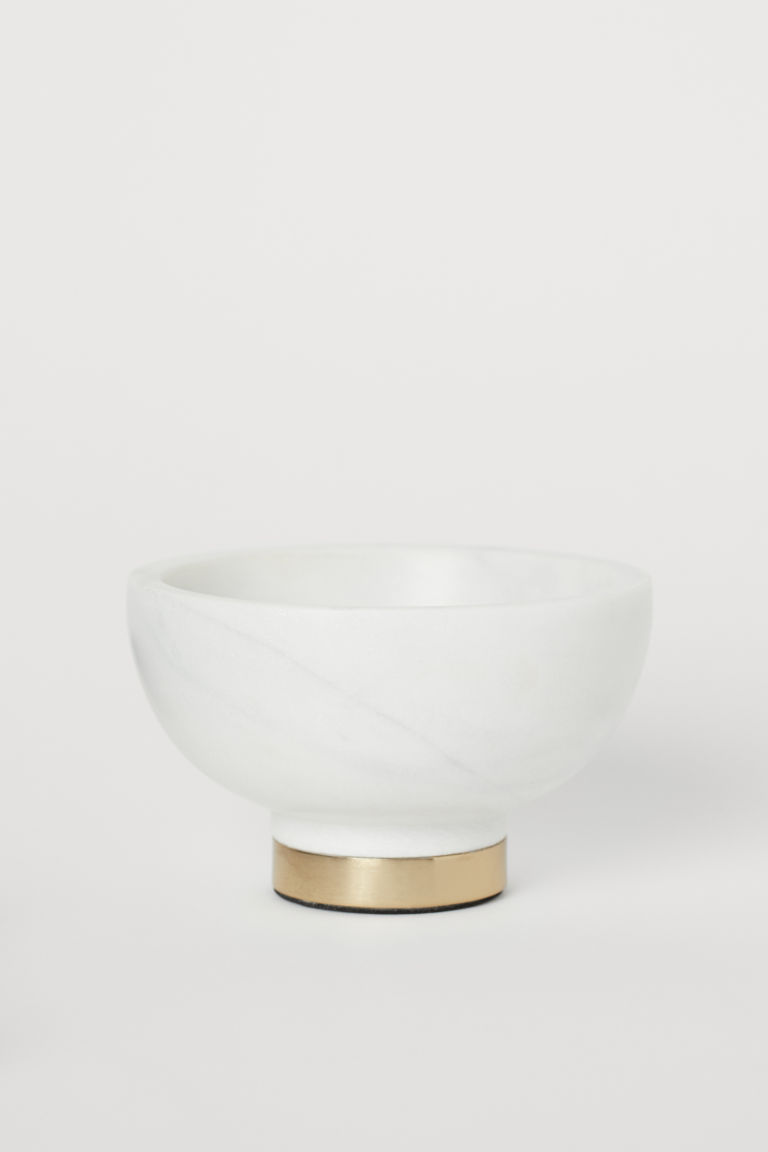 When shopping for affordable gifts, be sure to take advantage of sales and special offers. Brands such as CB2 have free shipping days (when you spend over a certain amount, especially on holiday weekends), as well as a healthy selection of sale items at any given point in time. CB2's Trifecta Marble Triangle is perfect for design lovers who enjoy the geo look. On sale for a mere $19.99, this objet d'art feels like a limited edition piece from an exclusive design house:
Small but striking, Urban Outfitters' Hexagon Jewelry Box is the epitome of useful…with a stylish twist! Especially since the top of this metal and resin box includes perforations for the display of earrings:
We hope today's post has opened your eyes to the range of possibilities available as you shop for your nearest and dearest. Even if you're on a tight budget! Thanks for reading.
You're reading How to Gift Beautifully on a Budget, originally posted on Decoist. If you enjoyed this post, be sure to follow Decoist on Twitter, Facebook and Pinterest.