If there is one room in our house that we fear when it comes to a makeover, then it is definitely the kids' room. It is a room filled with color, multiple motifs and often is a mix between what you want and what the little ones crave for. Sometimes the compromise pays off and on other occasions it feels a touch out of place. But that still does not stop us from trying hard! With a change in season, new trends find space in the kids' room once again and this fall brings with it a wide new range that includes everything from nature-centric prints to pastel hues and creative beds.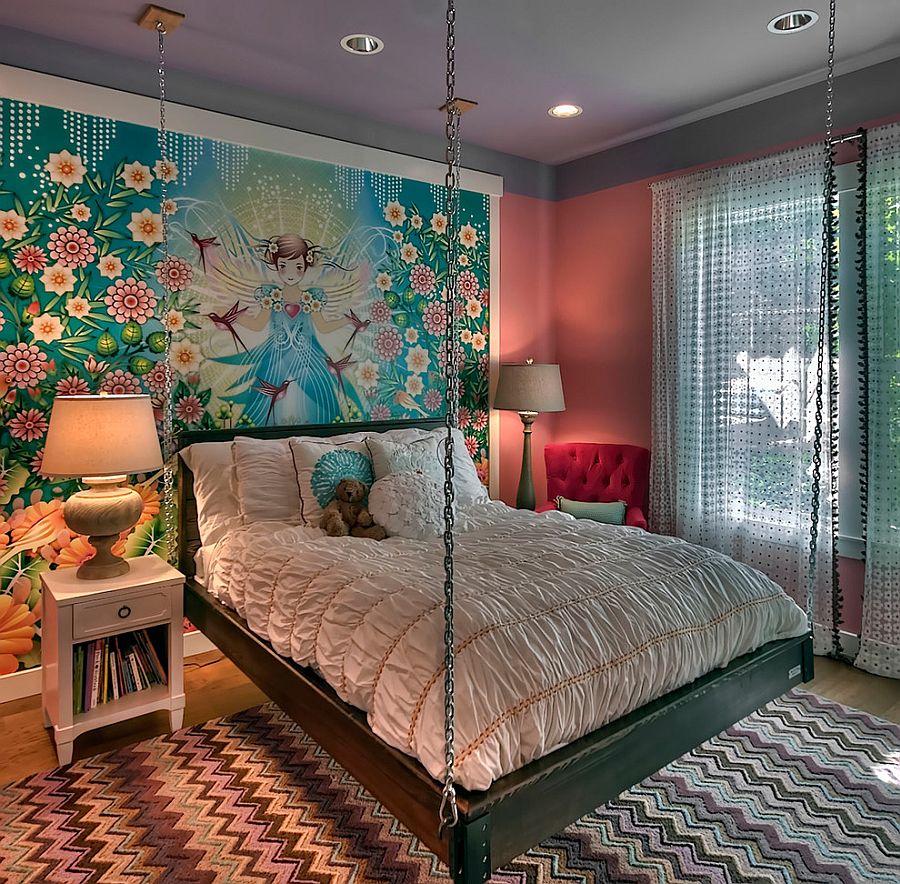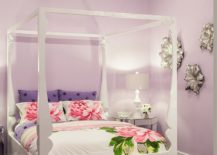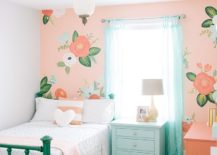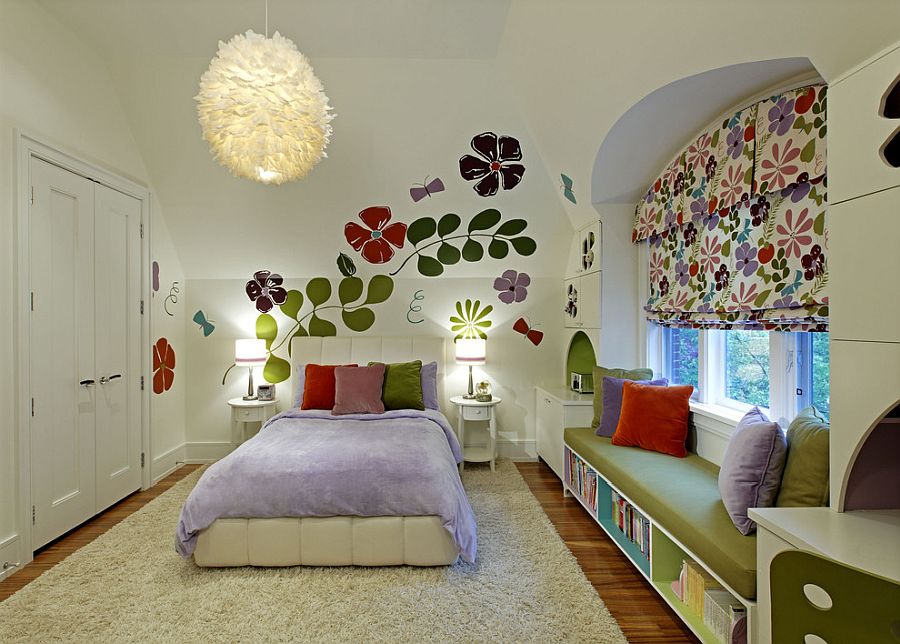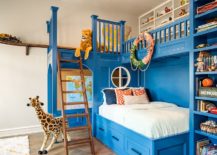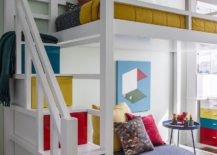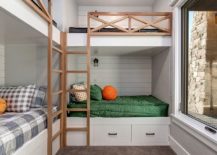 The best kids' rooms are those that combine a space-conscious design with fun pattern and an ability to evolve and adapt over time. There is no point in splurging a fortune over a theme that your little one would be bred with just a few months down the line. If you need a couple of kids to share the room then things get even more complicated. Here are 30 best ideas for the season that overcome many of these hurdles to create captivating kids' rooms that are also functional –
Natural Prints and Bold Motifs
Framed botanicals and curated prints with leafy patterns are great in adult bedrooms. But in the kids' room you want pattern with a bit more flair. This fall, embrace the many colors outside and usher in nature-inspired patterns that are also colorful. They can be something as whimsical and fun as a wall mural that is inspired by ocean life or a scene from the tropical jungles that finds new expression in the modern kids' room. Large flowery patterns seem more at home in the girls' room while the boys' bedrooms need less of pink and violet and more of blues.
RELATED: IKEA Kids Rooms Catalog Shows Vibrant and Ergonomic Design Ideas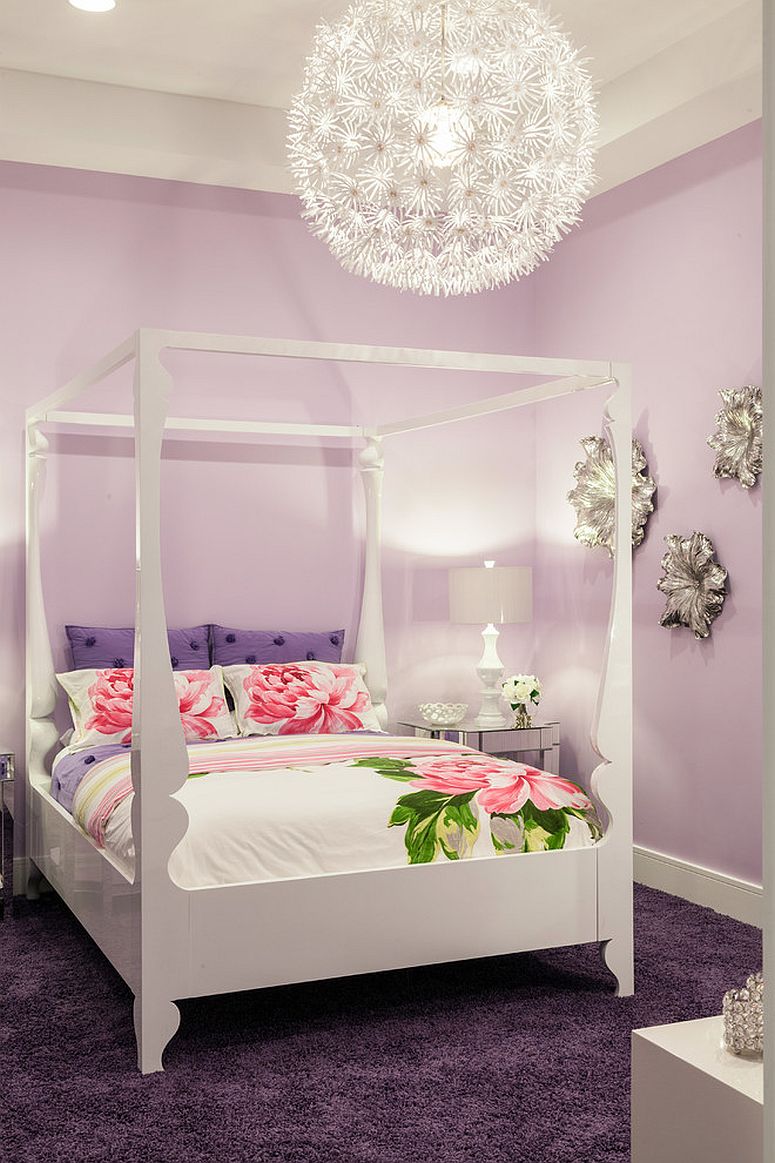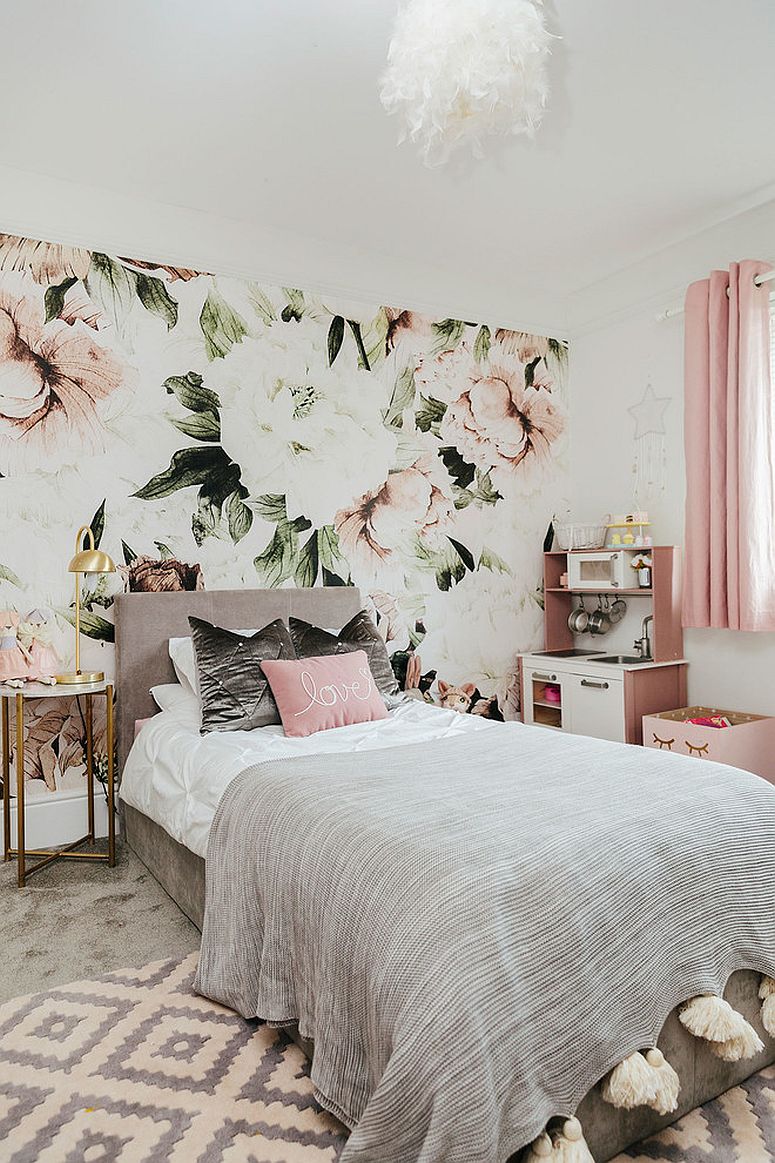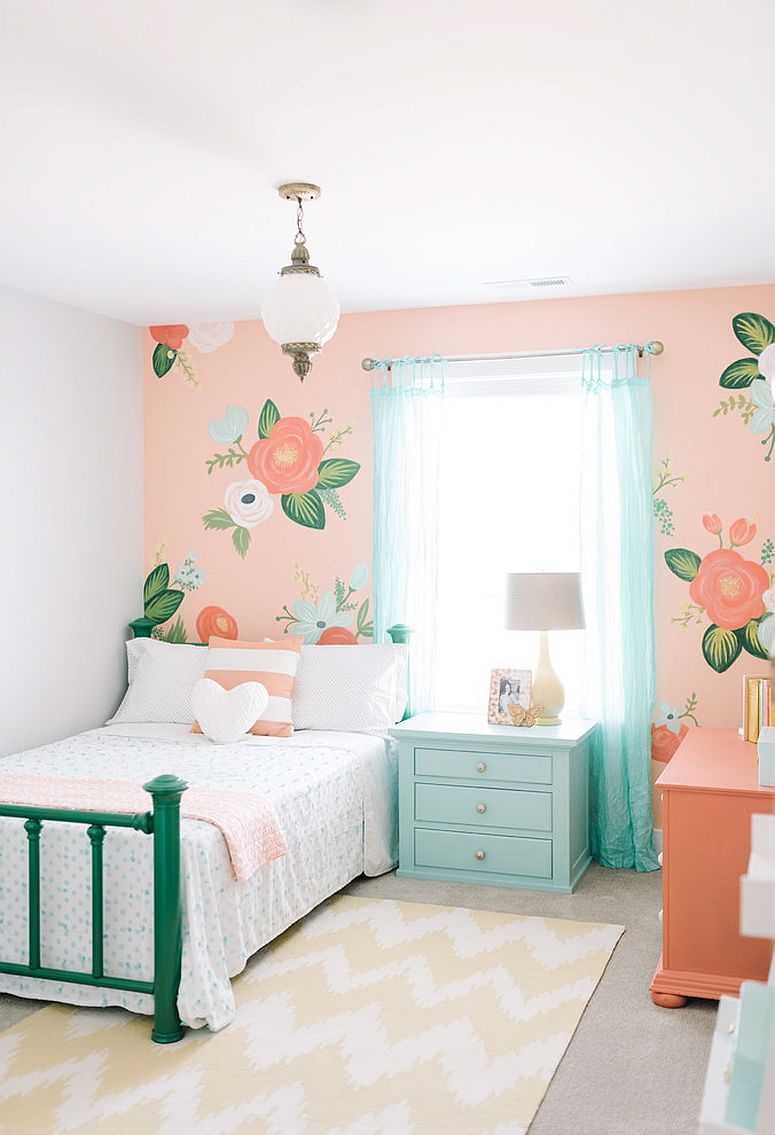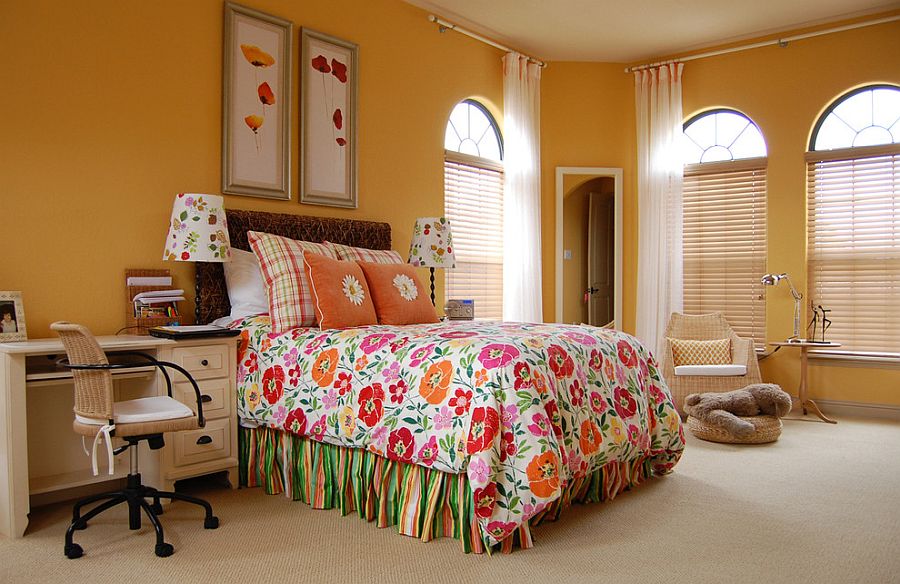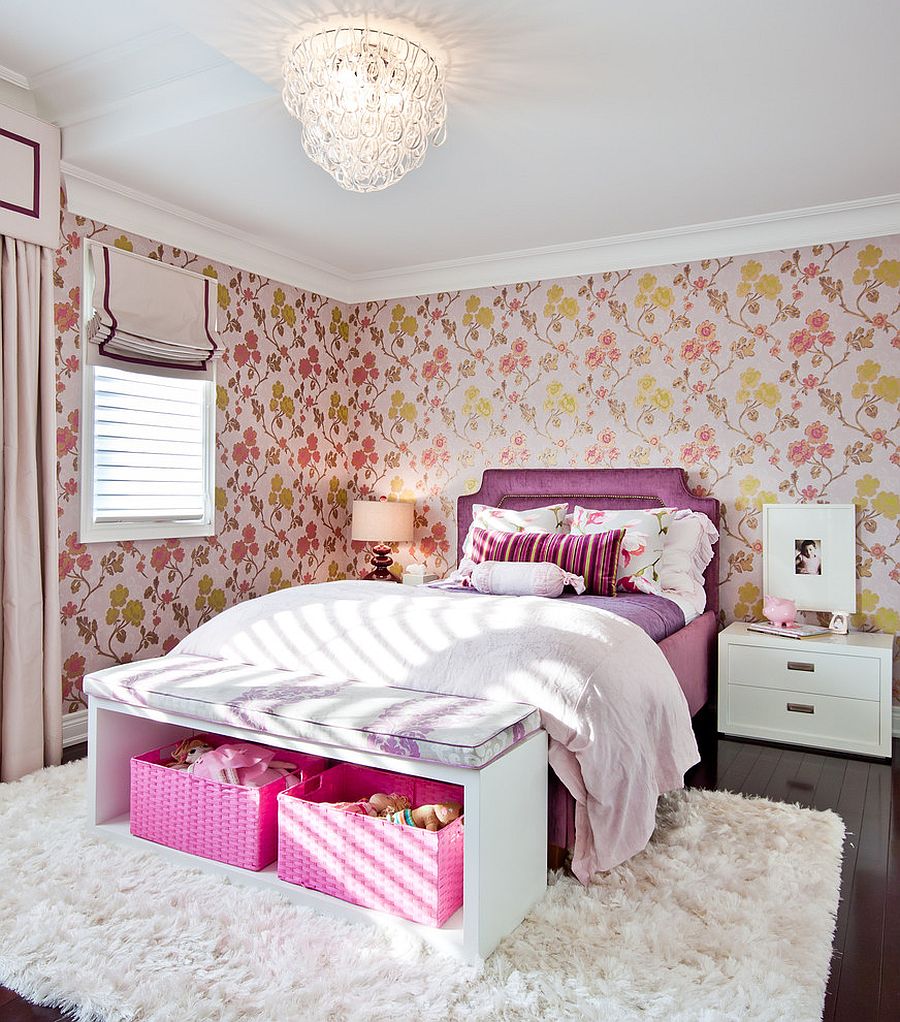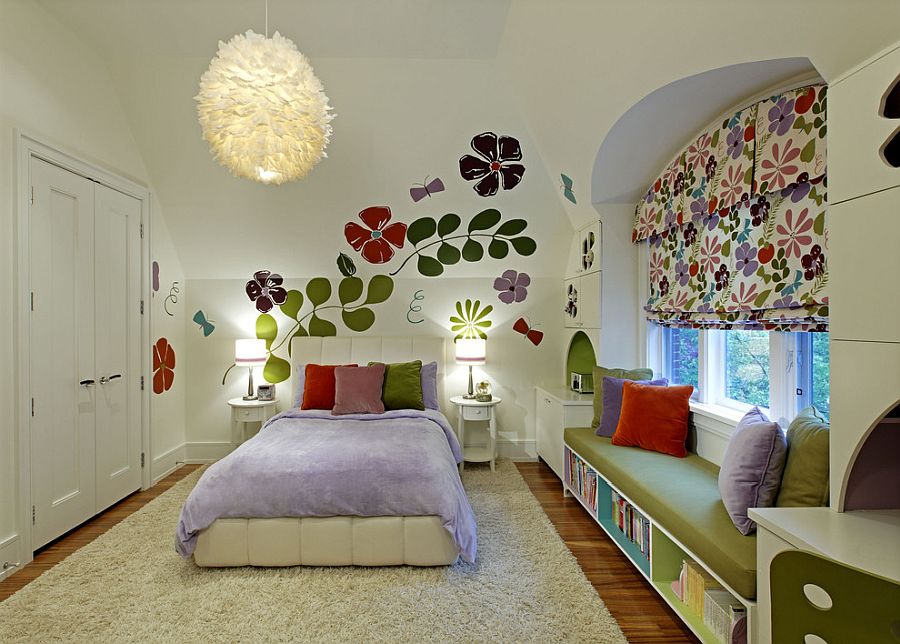 Give Pastel Hues a Shot
In the mood to try something different this season? Then move away from the bolder colors in the kids' rooms and give pastels a shot. Pastel colors can be used to shape the background of the room or as accent colors that make just the right visual impact. From pretty pastel pink in the girls' room with princess theme to light blues in the boys' bedrooms that embraces coastal or beach style; the choice of pastel color depends on the style you choose and the size of the room itself. Check out the beautiful rooms below for more inspiration –
RELATED: Colorful Zest: 25 Eye-Catching Rug Ideas for Kids' Rooms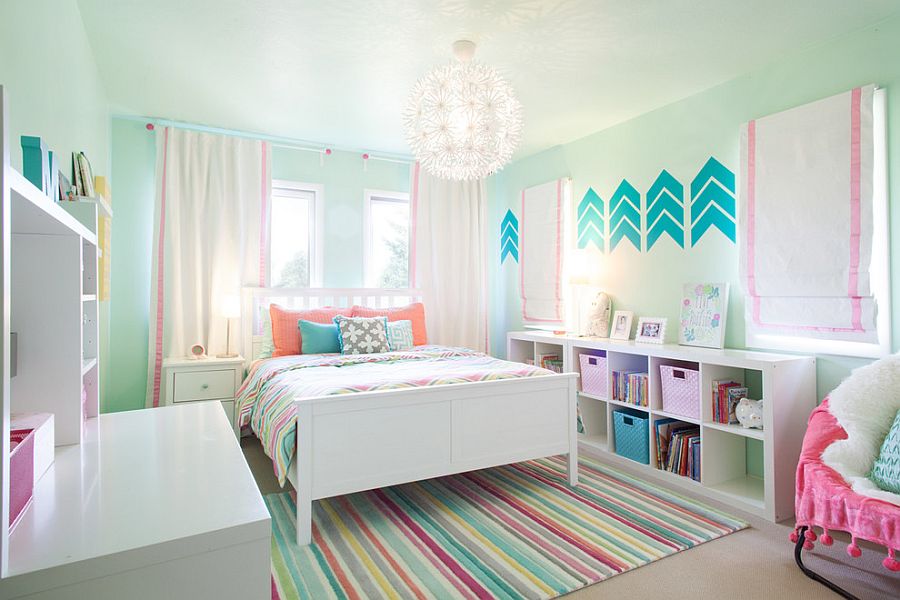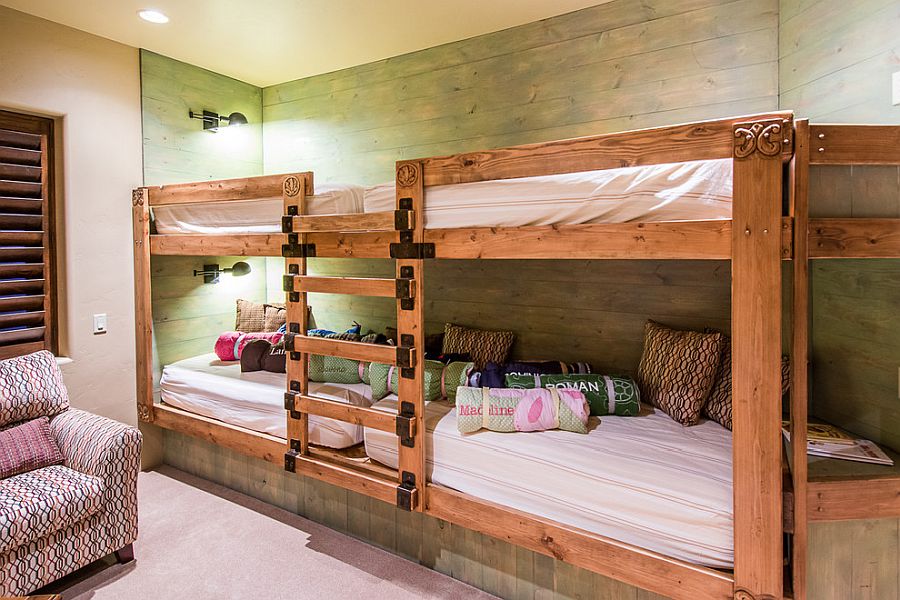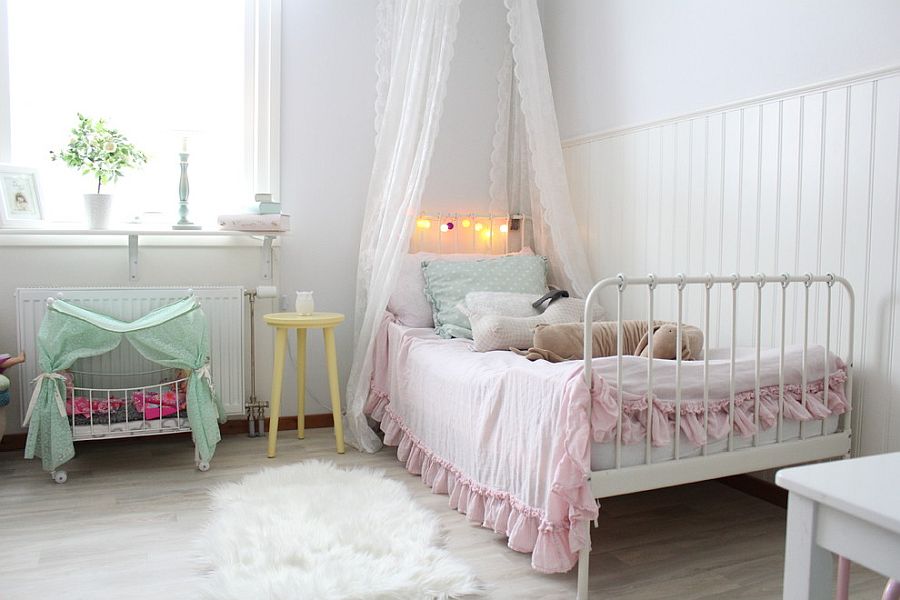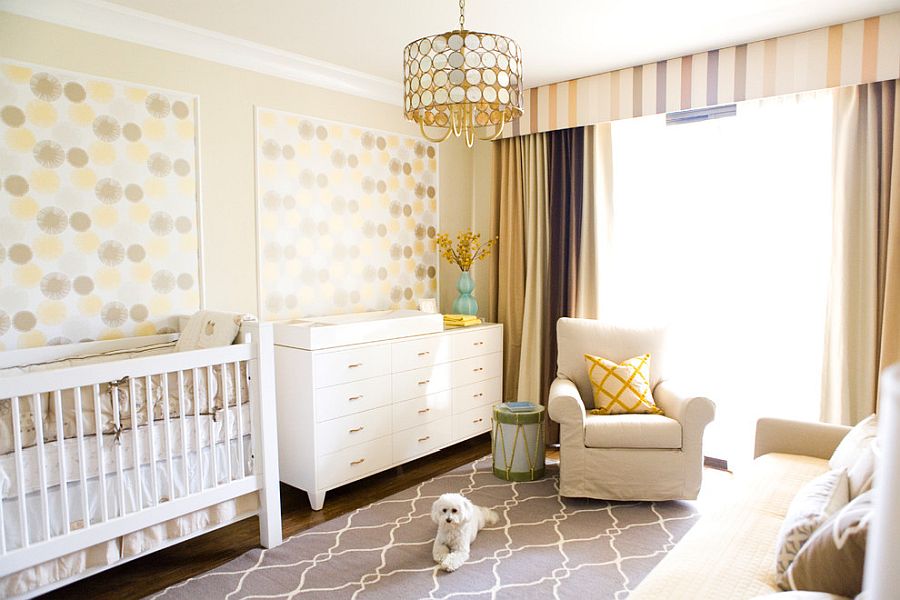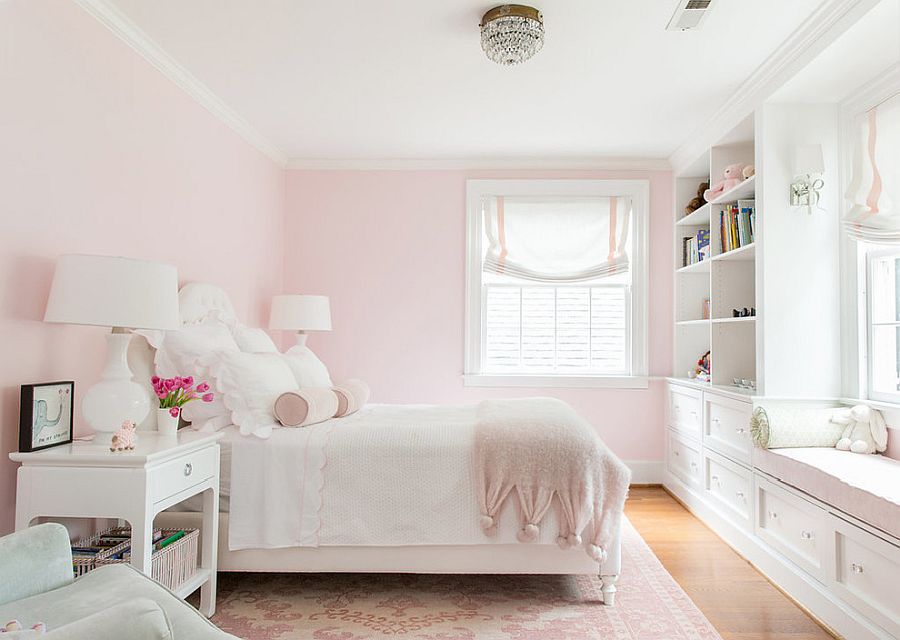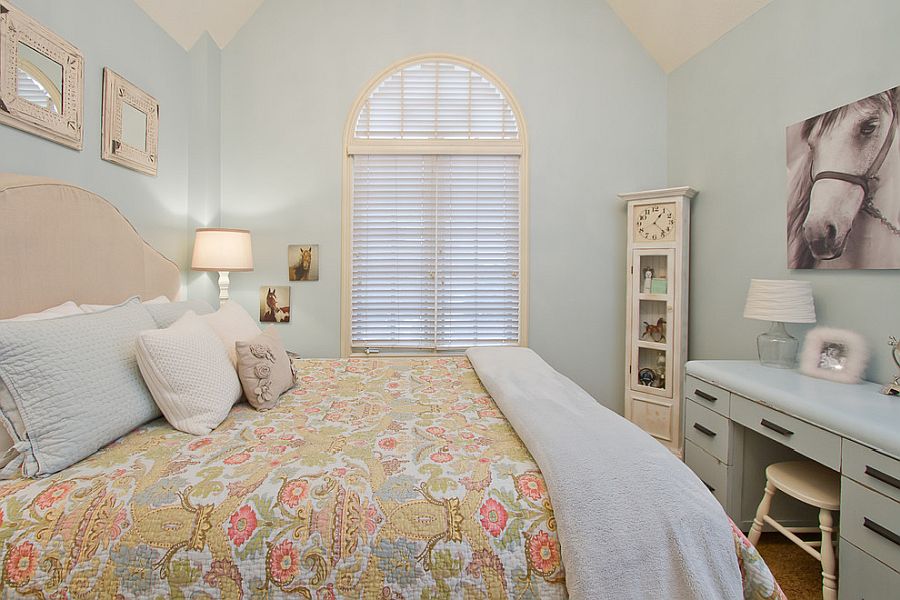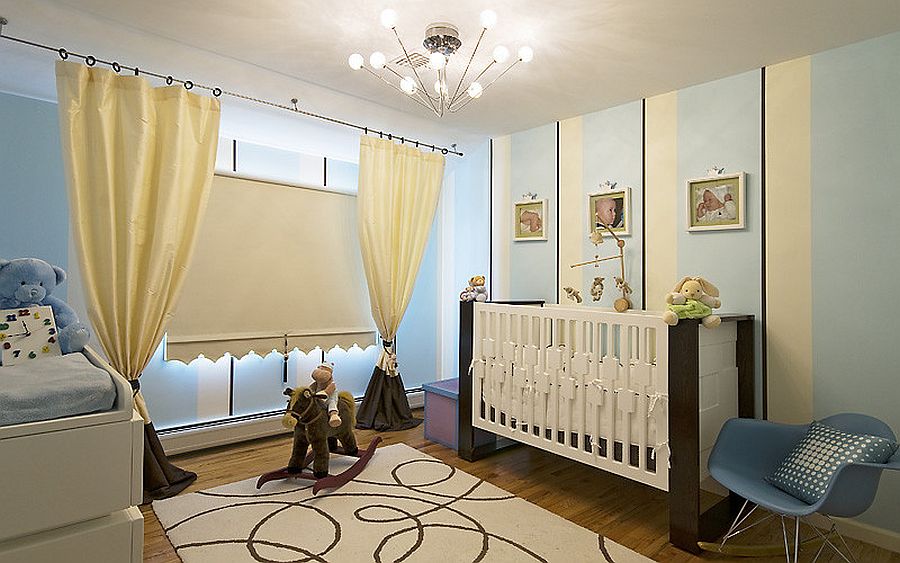 Innovative Beds Revamp Kids' Rooms
One thing that we absolutely adore about kids' rooms and wish we could replicate in adult bedrooms is the amazing array of options when it comes to beds. From bunk beds and loft beds with workspace underneath to other whimsical designs that feel anything but mundane, there are so many, many options to choose from. The best beds are those that save space and also offer storage options and allow you to tuck away mess with ease. From the colorful to the space-savvy, this is a look at the trendiest new beds for kids' rooms –
RELATED: Trendy Hues: 20 Fall Favorites in Kids' Rooms that Energize and Delight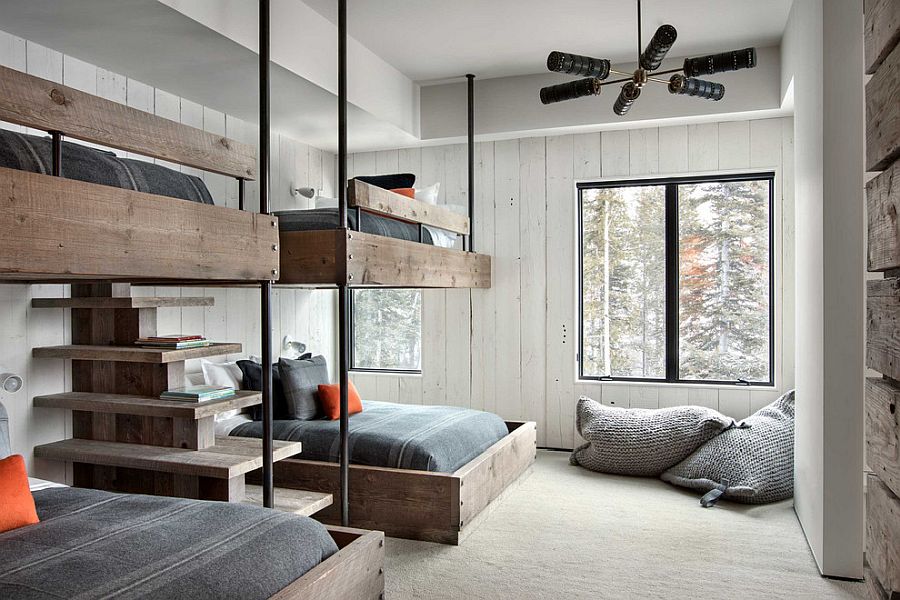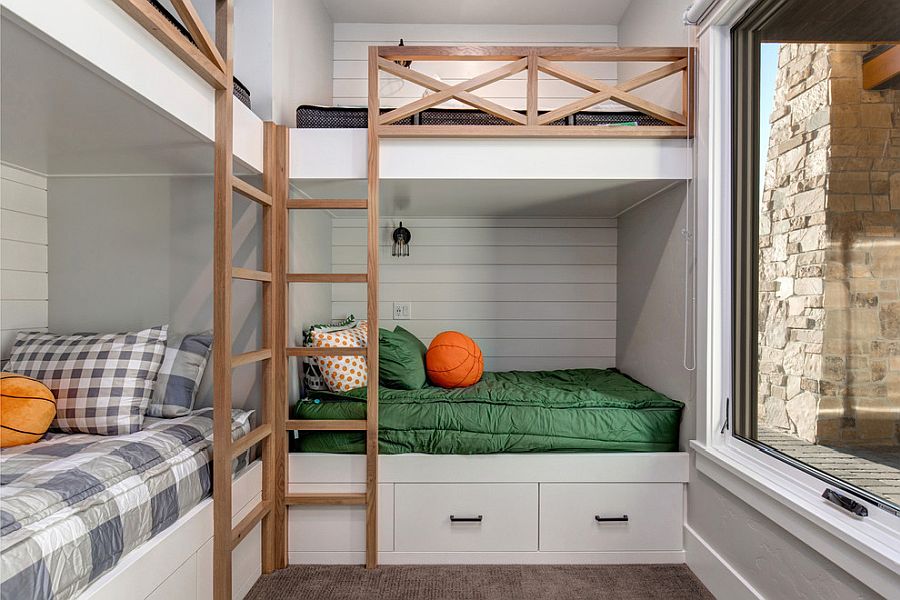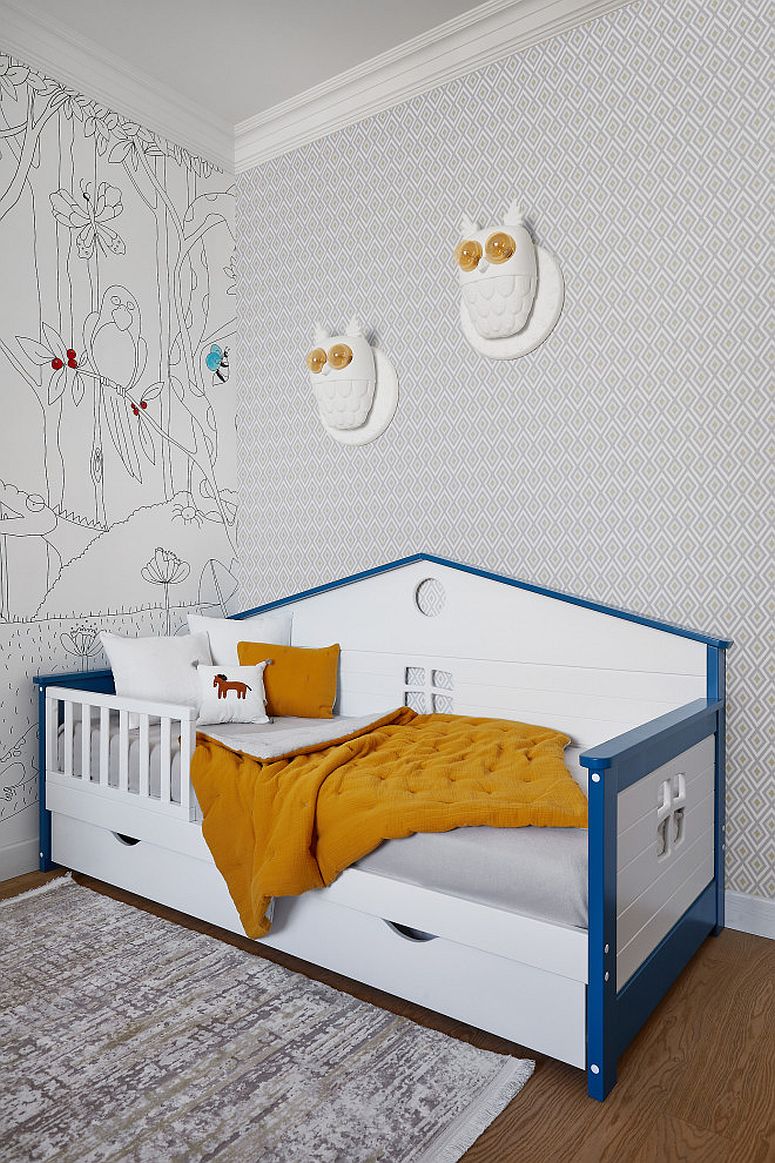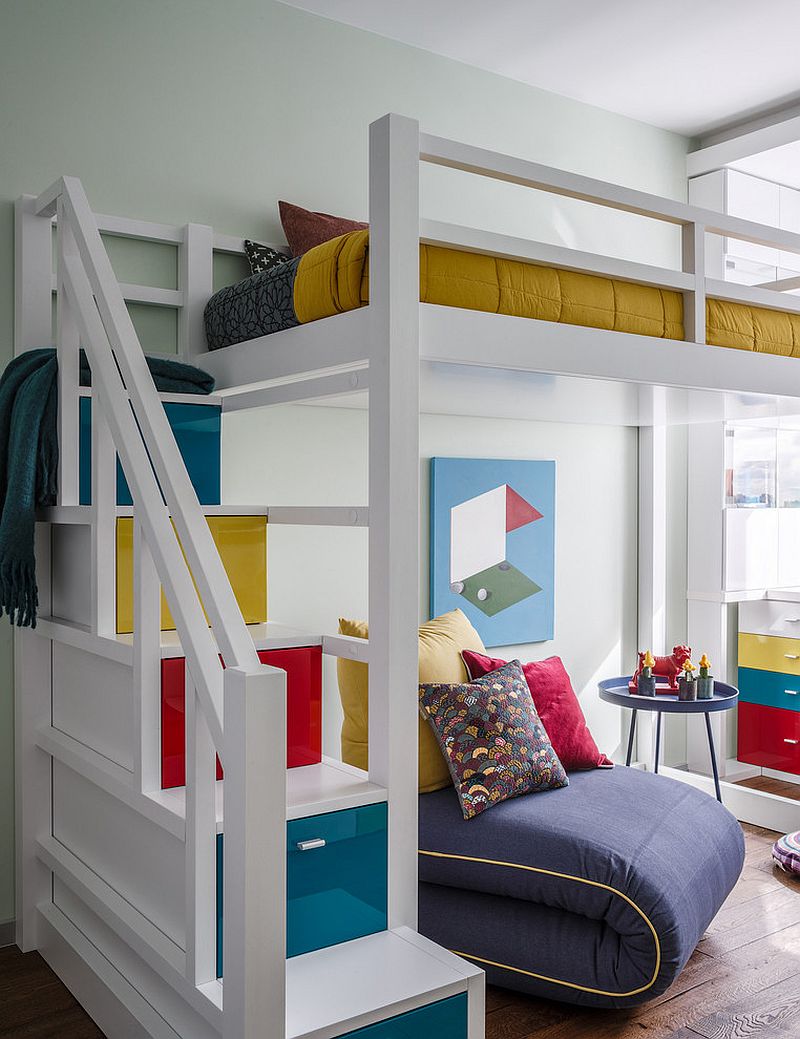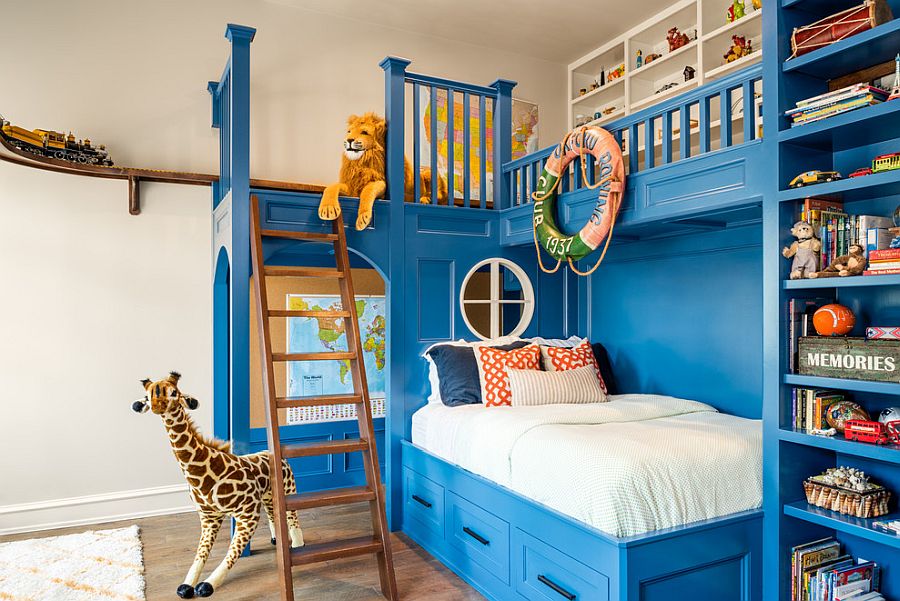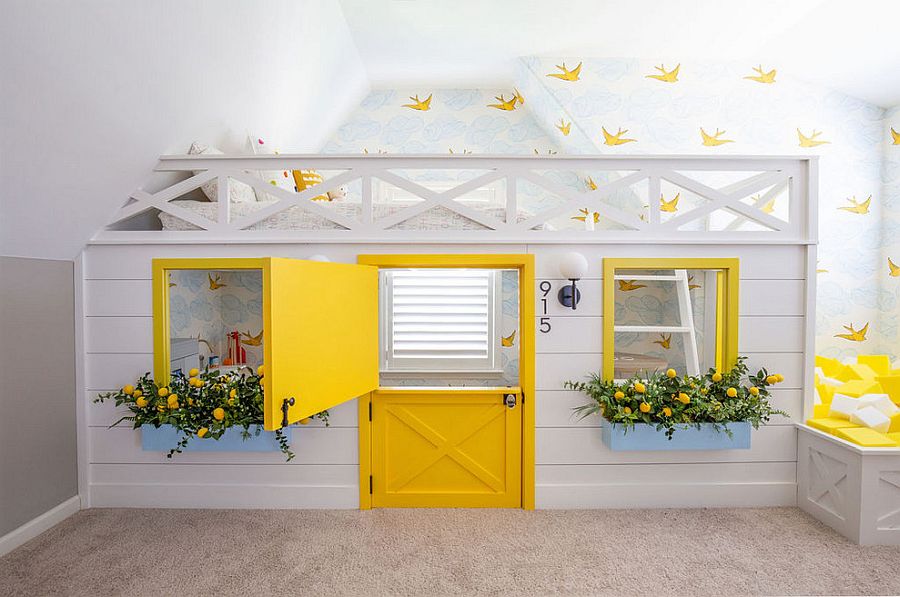 White and a Room that Grows with Time!
White might not seem like a popular choice when it comes to the kids' room. But when you think about it, it is the perfect color to shape a backdrop that gives you space to shape multiple settings. A kids' room in white with splashes of color can be altered with ease. You can shift between themes without splurging a whole lot and as your kid grows older, the rooms and its style can also evolve along with them. From the multi-colored kids' room to the smart teen room and a classy adult bedroom down the line, a room with neutral backdrop can morph effortlessly.
RELATED: Dining Room Trends Perfect for Hosting Fall Festivities: 25 Ideas, Photos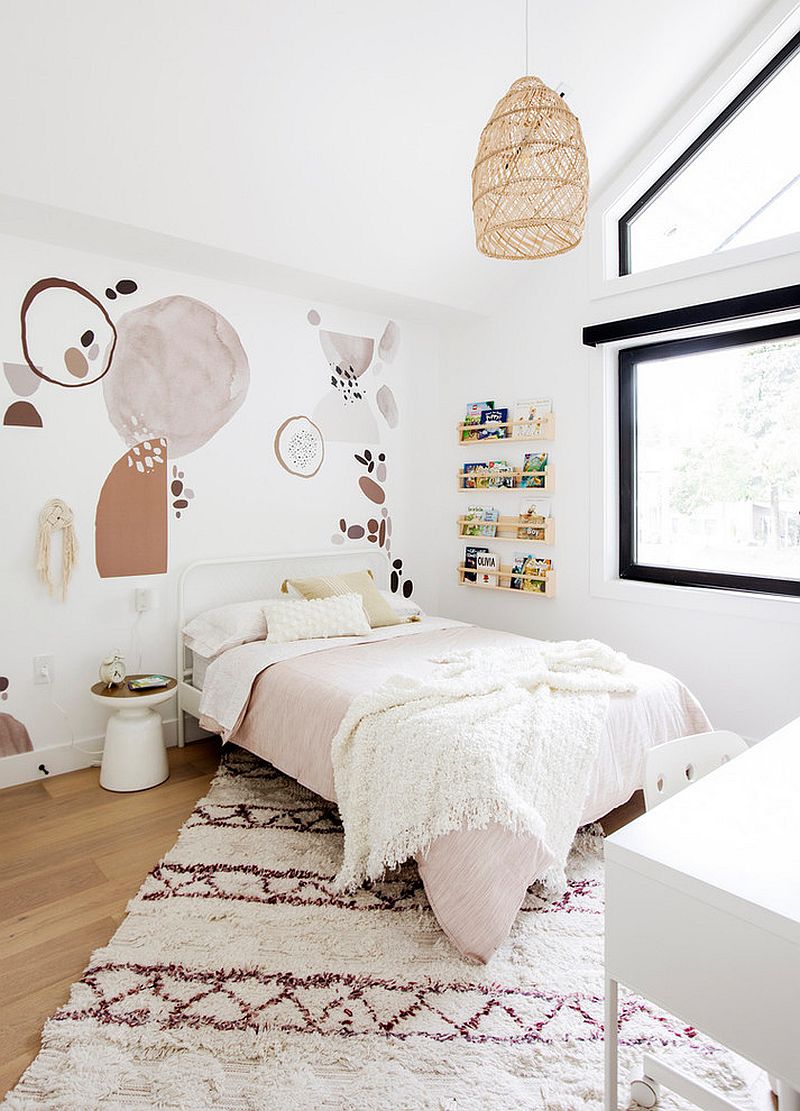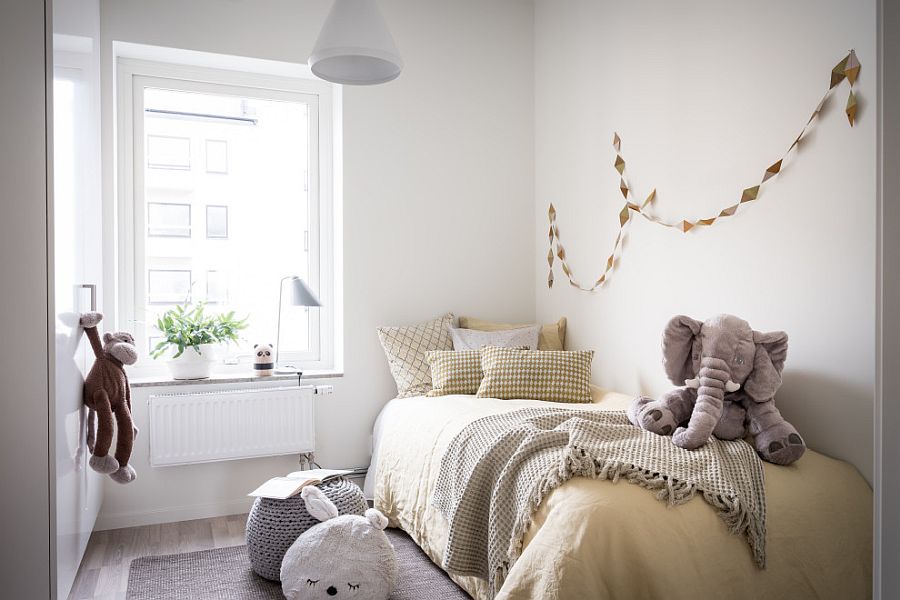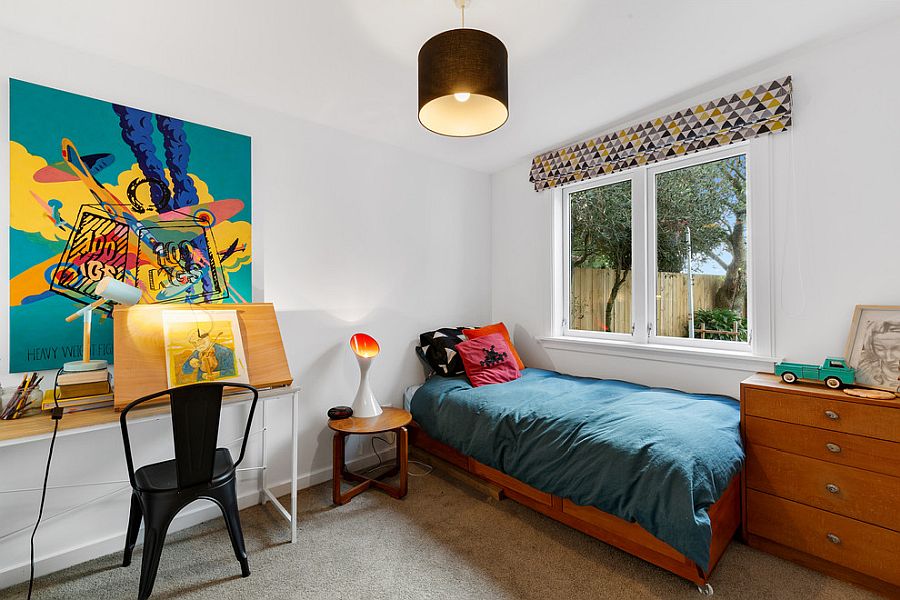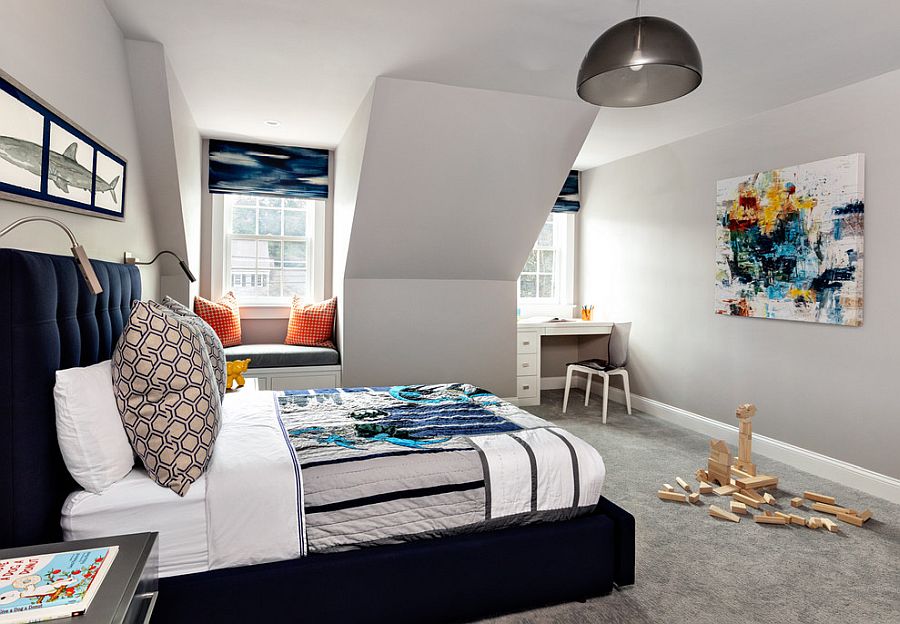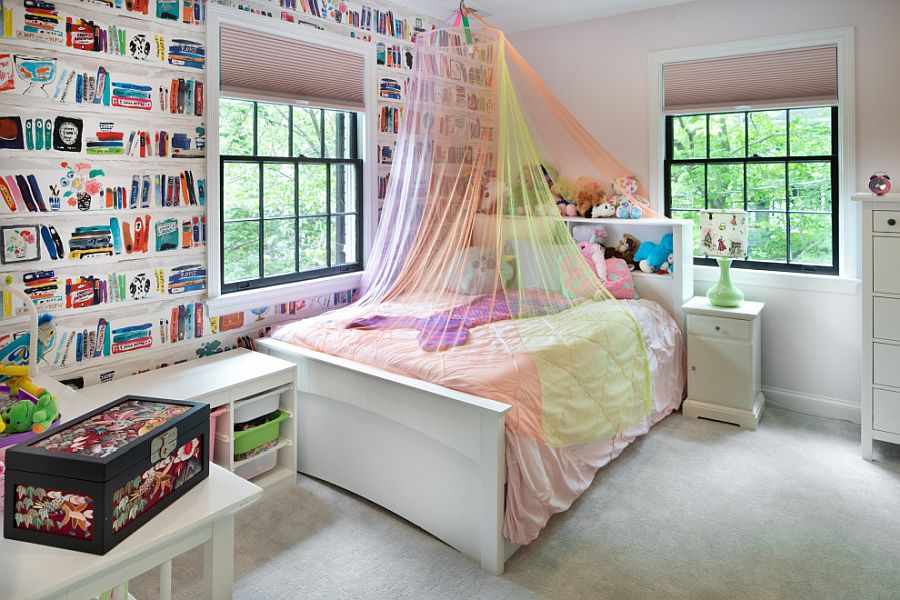 You're reading 25 Cool Trends Shaping Kids' Rooms This Fall and Beyond: Ideas, Photos, originally posted on Decoist. If you enjoyed this post, be sure to follow Decoist on Twitter, Facebook and Pinterest.