We are always on the lookout for new decorating and design trends that not only improve the aesthetics of our home, but do so with a dash of exuberance and elegance. That is just what you get with the trendy combination of dark shelves and finishes and bright brass accents. Be it black, dark green, deep blue or other colors that stand close to black, combining them with brass elevates the room almost instantly. It is one of the hot new trends that is rapidly gaining ground and brings along with it an air of royalty as well. Most often found in the kitchen and the bathroom, you can embrace this duo in the living area and dining space as well.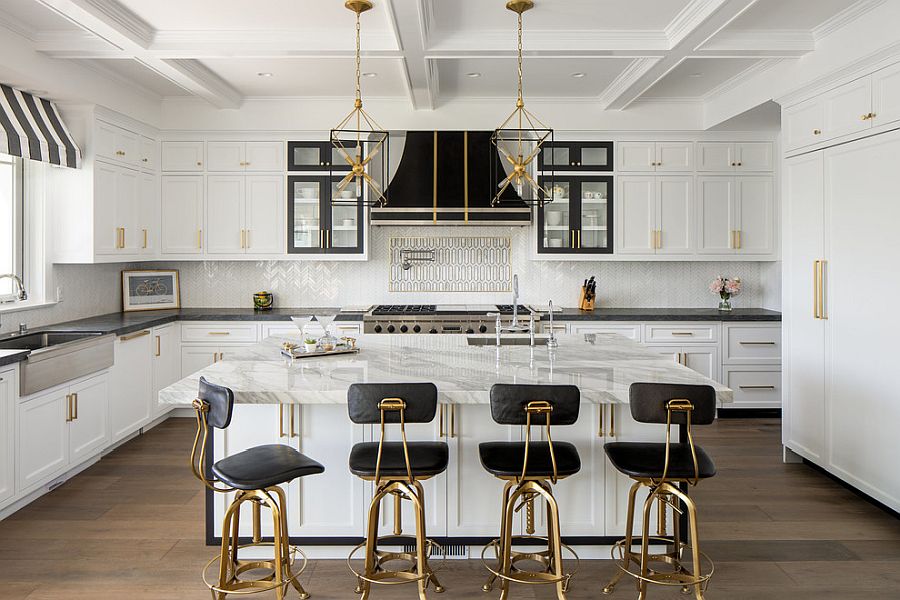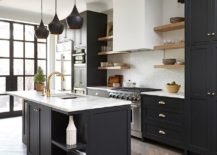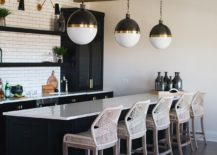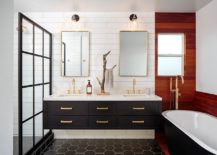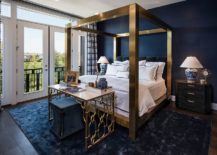 Style is rarely a constraint with dark and brass finishes and everything from contemporary and modern to Victorian and traditional find space as you embrace them. At times you can use the combination as an accent feature while on other occasions it can be used to create a unique backdrop that never disappoints. Step into a world that is both sophisticated and glamorous –
Black and Brass in Kitchen
If there is one perfect place to try out the new dark and brass trend, then it is undoubtedly the kitchen. It is a place where you can easily usher in the color scheme and do so without disturbing the rest of the style and theme of the kitchen. Brass accents used for the cabinet can also be replicated with other kitchen fixtures and fittings that add even more sparkle to the setting. Lighting fixtures with a hint of brass add to the golden glamour in here while cabinets in black, dark gray and deep green offer the perfect accent feature in a room draped in neutral hues. The balance here is key and you would want to use the accents sporadically for more visual impact.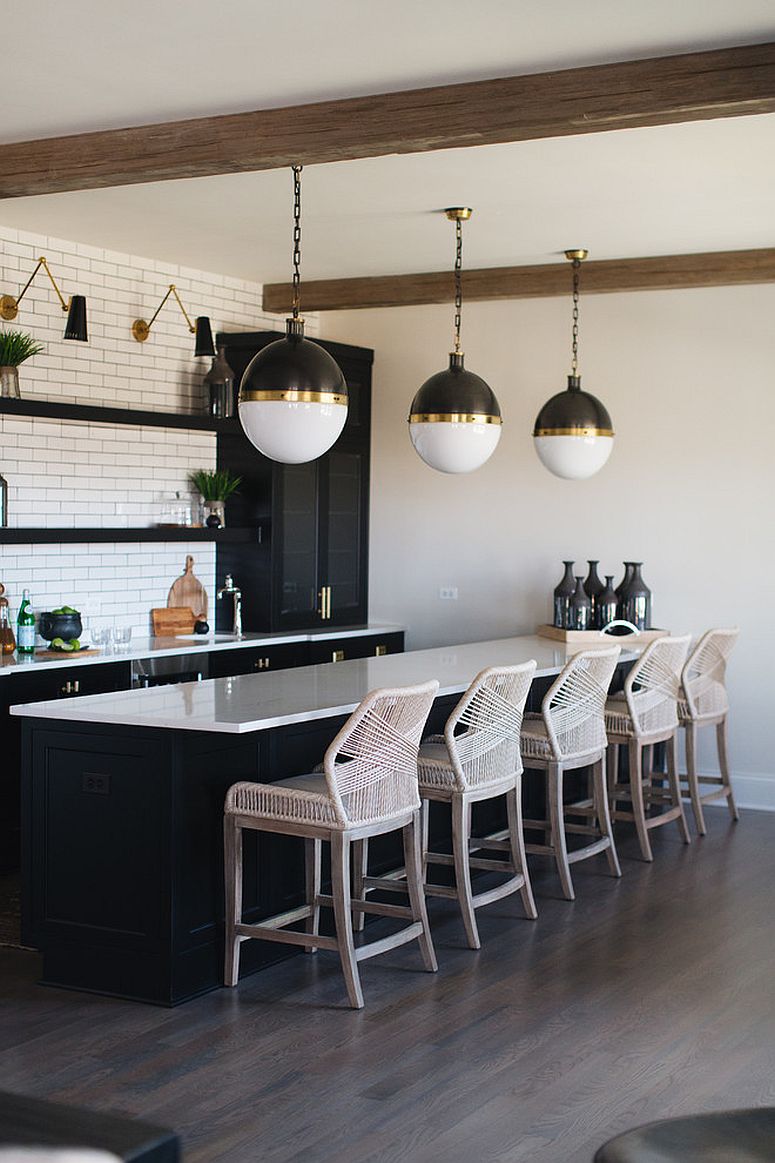 RELATED: IKEA Kids Rooms Catalog Shows Vibrant and Ergonomic Design Ideas
Bathrooms with Sophistication
In case you do not fancy kitchen to try out the new dark and brass look, then maybe bathroom is the right place to give it a shot. The spa-inspired white bathrooms are currently the norm and even if you have one that is far less luxurious at home, a focal point that is smart and sparkling is the perfect addition indeed! You can have a vanity in black along with brass-framed mirror above, brass handles and sconce lights with metallic beauty. A perfect way to revamp the bathroom as you gear ahead for fall and winter.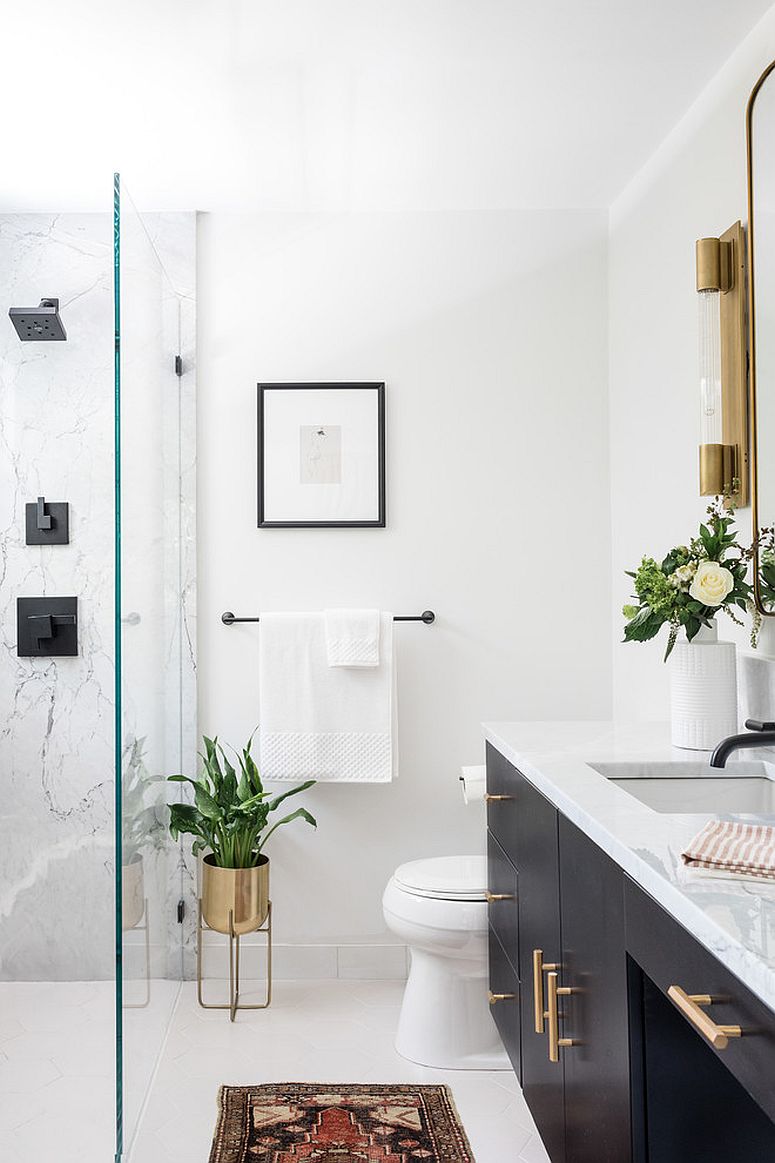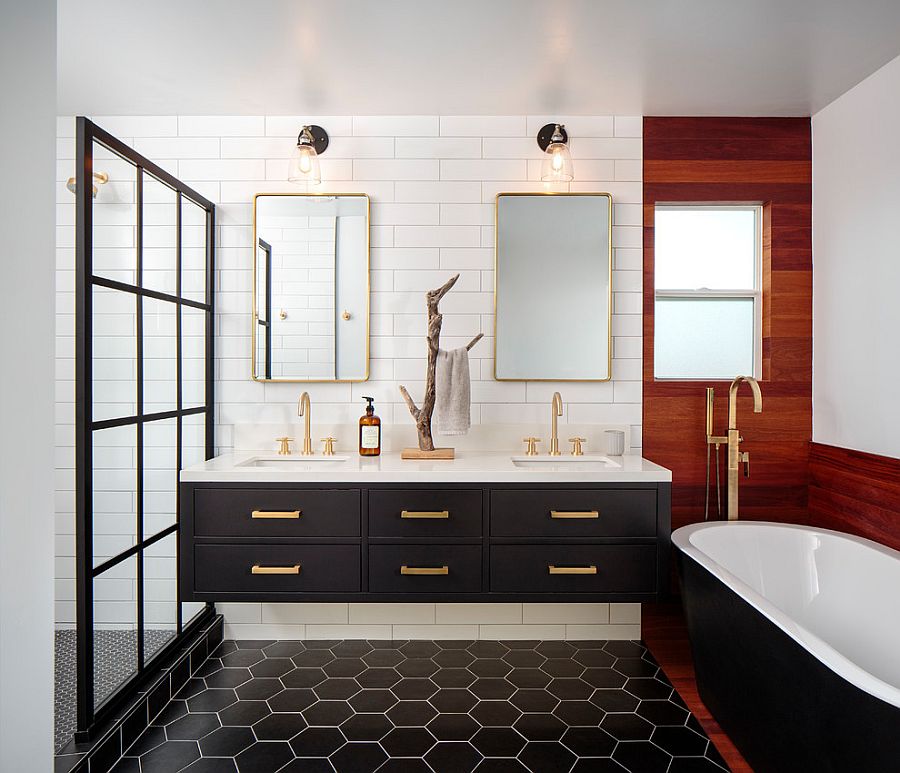 RELATED: 55 Handsome Living Rooms With A Dashing Masculine Vibe!
Finding a Balance with Different Styles
You can try out this new 'chic' look in the living room or the bedroom as well with the dark cabinet in the backdrop that also has smart brass accents. In the white bedroom, it is the dark cabinet that makes a big visual impact. The same can be done in the neutral living space as well. Make sure though that the lighting in the room is top notch to avoid any dark corners. Combine an even layer of recessed lighting with accent lights to highlight this new feature in the room and you will notice a change in the style quotient of the room.
RELATED: Hot Summer Trend: 25 Dashing Powder Rooms with Tropical Flair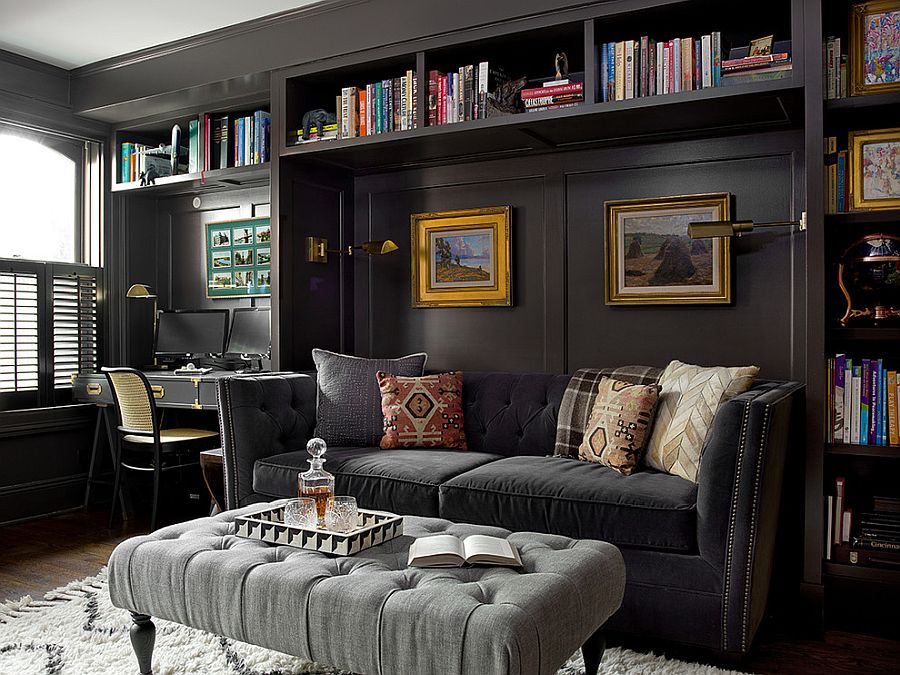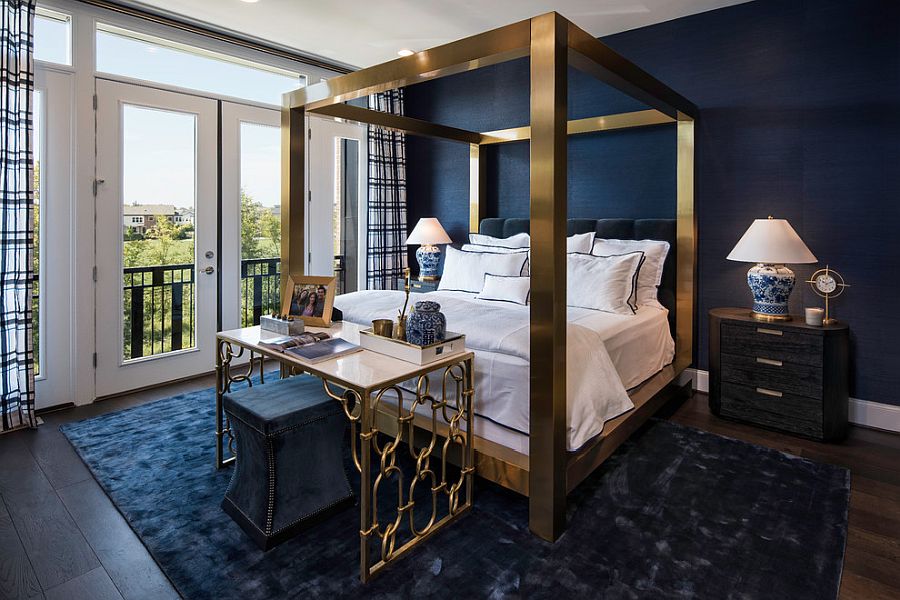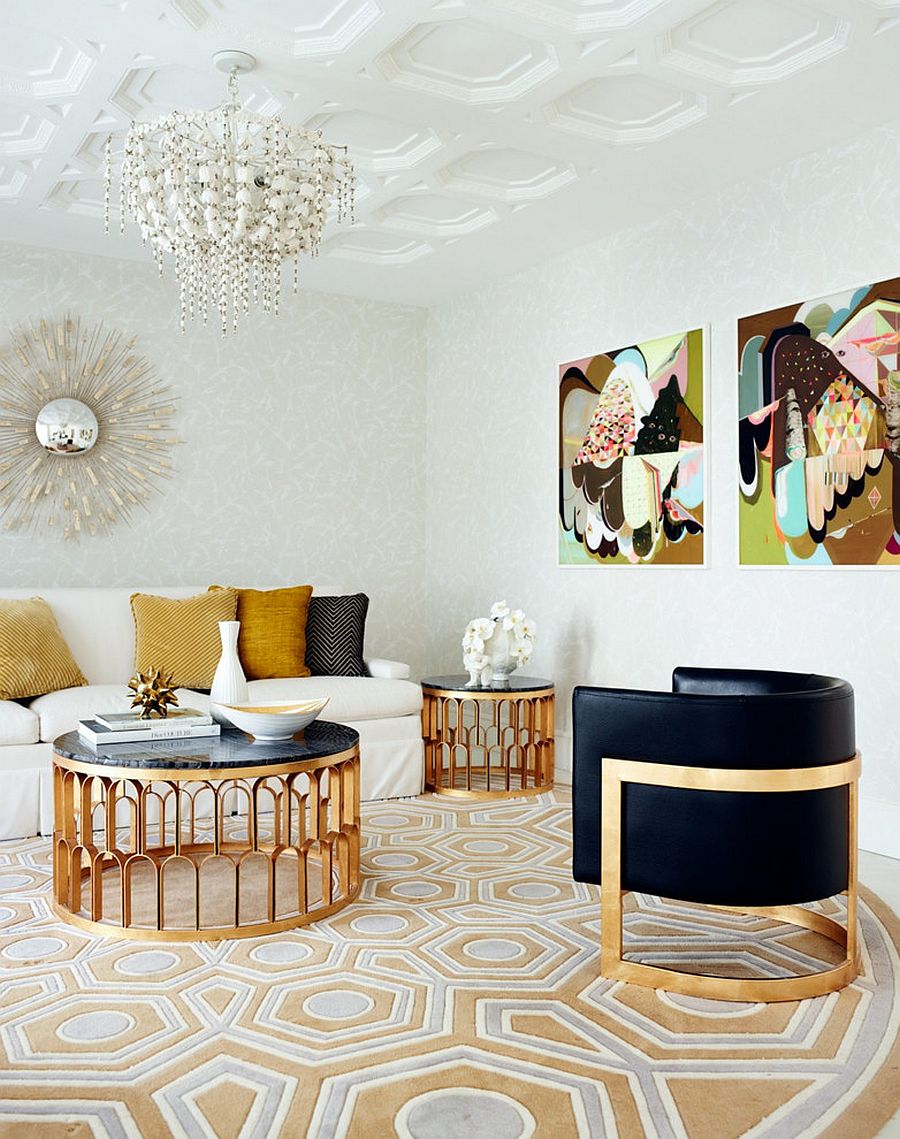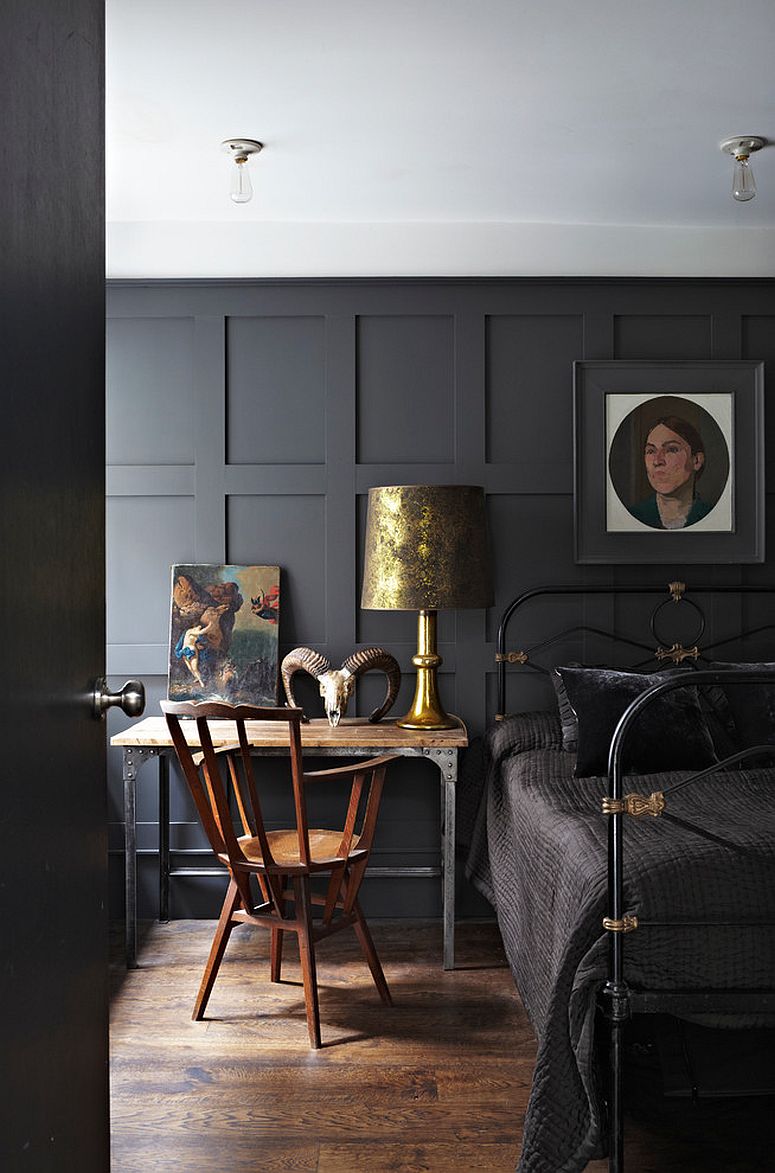 You're reading Dark and Brass: 15 Rooms that Showcase a Glitzy, Dashing Trend, originally posted on Decoist. If you enjoyed this post, be sure to follow Decoist on Twitter, Facebook and Pinterest.