Three chic pavilions and a central courtyard, connected by verandas, define this boxy but beautiful residence.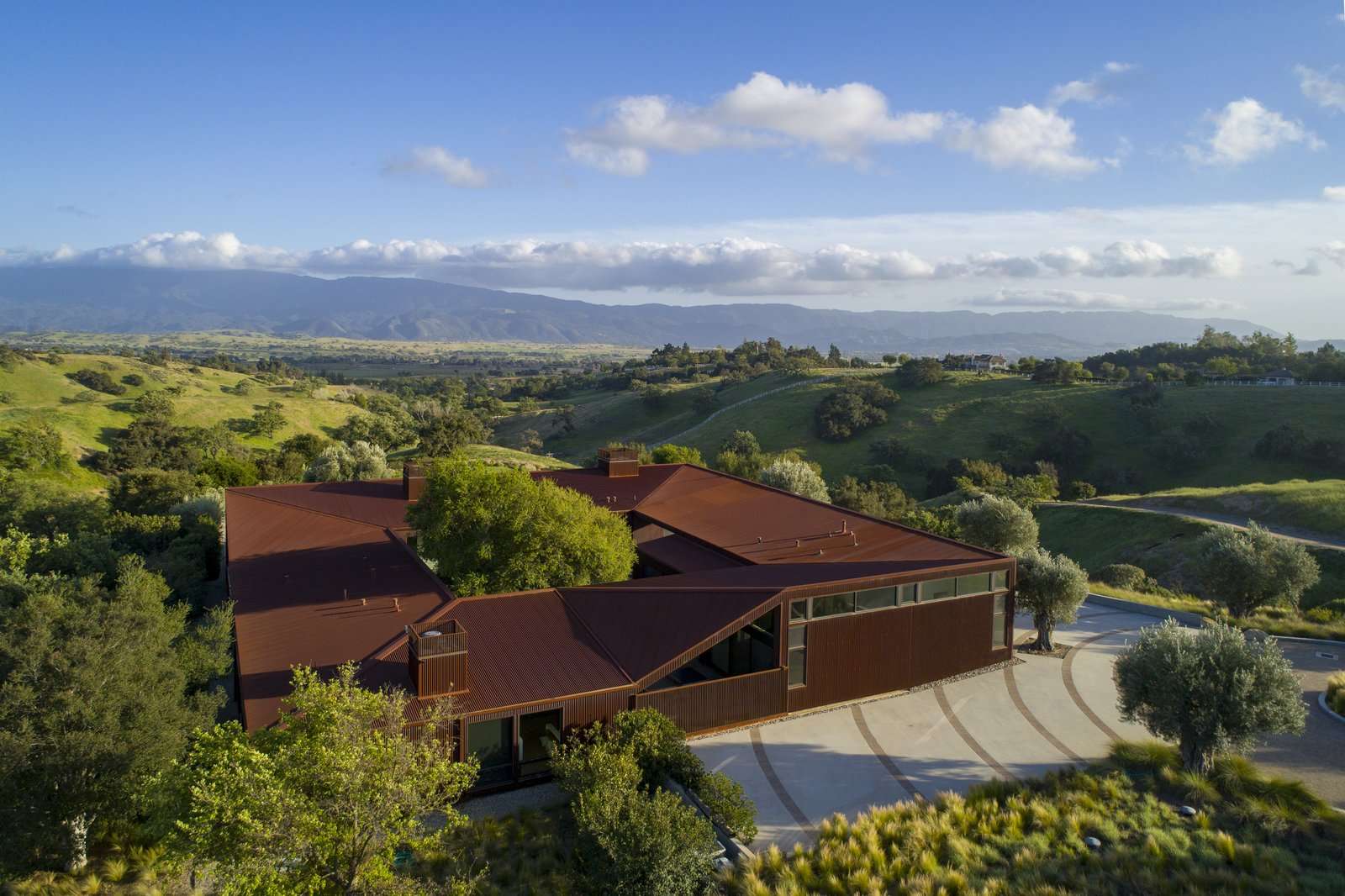 An acclaimed property designed by Frederick Fisher and Partners is once again for sale in southern California. Built in 2006, the 100-foot by 100-foot residence—clad entirely in Cor-ten steel—emerges from a valley near Santa Barbara. While the facade has faded into its surroundings after more than a decade of aging, the open-air interior retains a distinctly modern feel.
The modernist home, originally commissioned by painter Jane Park Wells and her husband, comprises three separate pavilions—one each for living, sleeping, and working. The structure blends together open-air living spaces, verandas, and a central courtyard to connect the different pavilions. The home's layout was originally inspired by Fisher's interest in square and box designs, as well as Well's square-shaped paintings.
Throughout the home, numerous sliding and pocket glass doors open the interior to the courtyard and surrounding landscape. Along the perimeter, overhangs of perforated Cor-ten steel provide shade from the sun and add a play of light across the facade. Inside, along with five bedrooms and seven bathrooms, the contemporary property also offers a gym, yoga room, and sauna spread out across 6,500 square feet.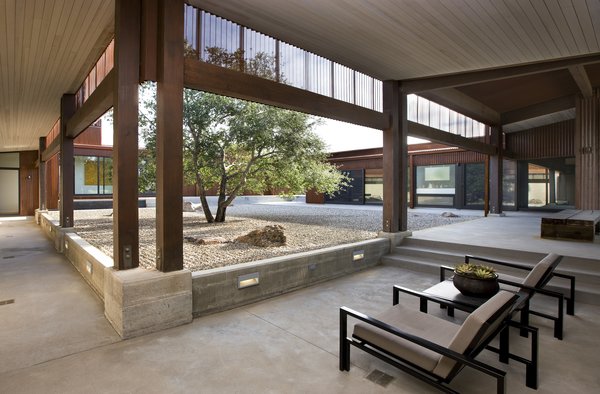 See the full story on Dwell.com: Entirely Clad in Cor-Ten Steel, This Award-Winning Home by Fred Fisher Lists for $5.9M