Most of the living spaces in this home are outdoors—including the enviable open kitchen and dining room.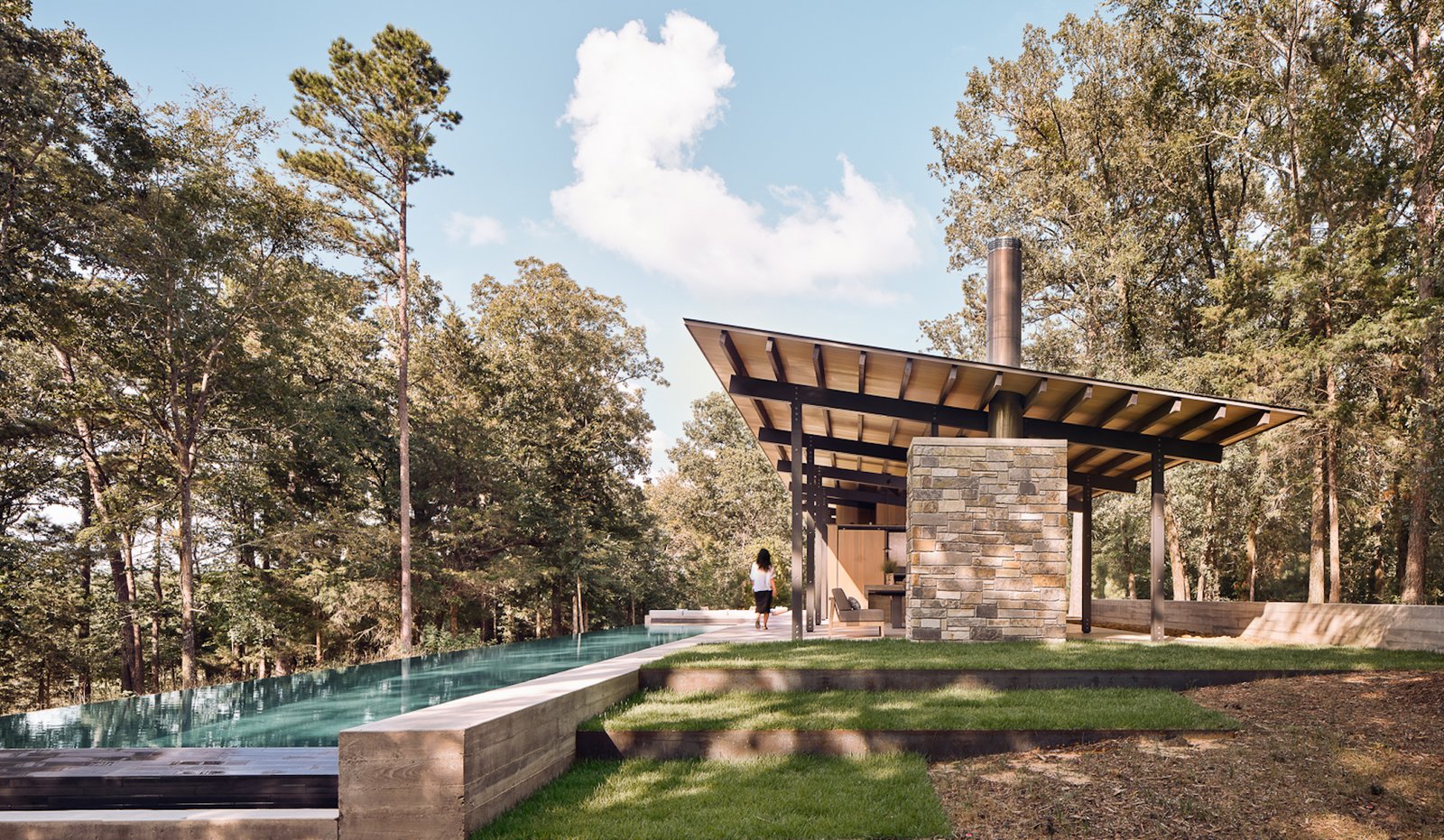 The ideal weekend retreat is one that allows its occupants to completely disconnect from their day-to-day lives and escape to another world—and it's hard to imagine a more successful realization of this concept than Aegean Pool House. The dramatic home by Lake|Flato Architects is located in East Texas, about two hours from Dallas, and has been designed with most of the living and social spaces outside.
"Our clients, Robert and Lacey, were looking for a retreat away from the noise and distractions of city life in Dallas," says Vicki Yuan, associate at Lake|Flato Architects. "They were so open-minded to our ideas about emphasizing generous outdoor living spaces paired with intimate interior spaces."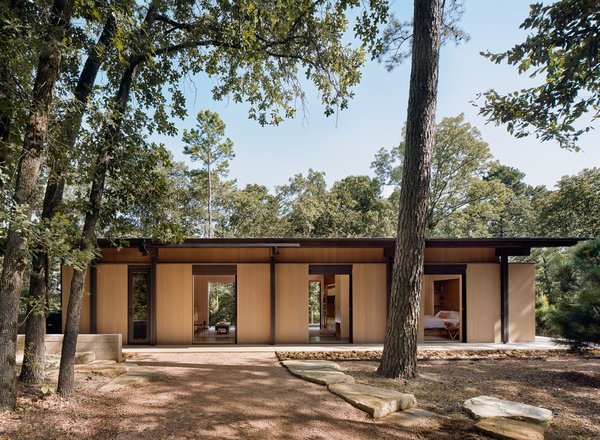 The site is part of a larger private ranch development protected by a conservation easement. As such, the approach to the home is a picturesque illustration of the East Texas region with its densely shaded forest of tall pines, rolling hills, and abundant lakes.
See the full story on Dwell.com: One Family's Weekend Retreat in East Texas Lets Them Practically Live Outside