Surrounded by mountainous views, this home seamlessly integrates commercial and residential space through a unified material palette and a breezy open plan.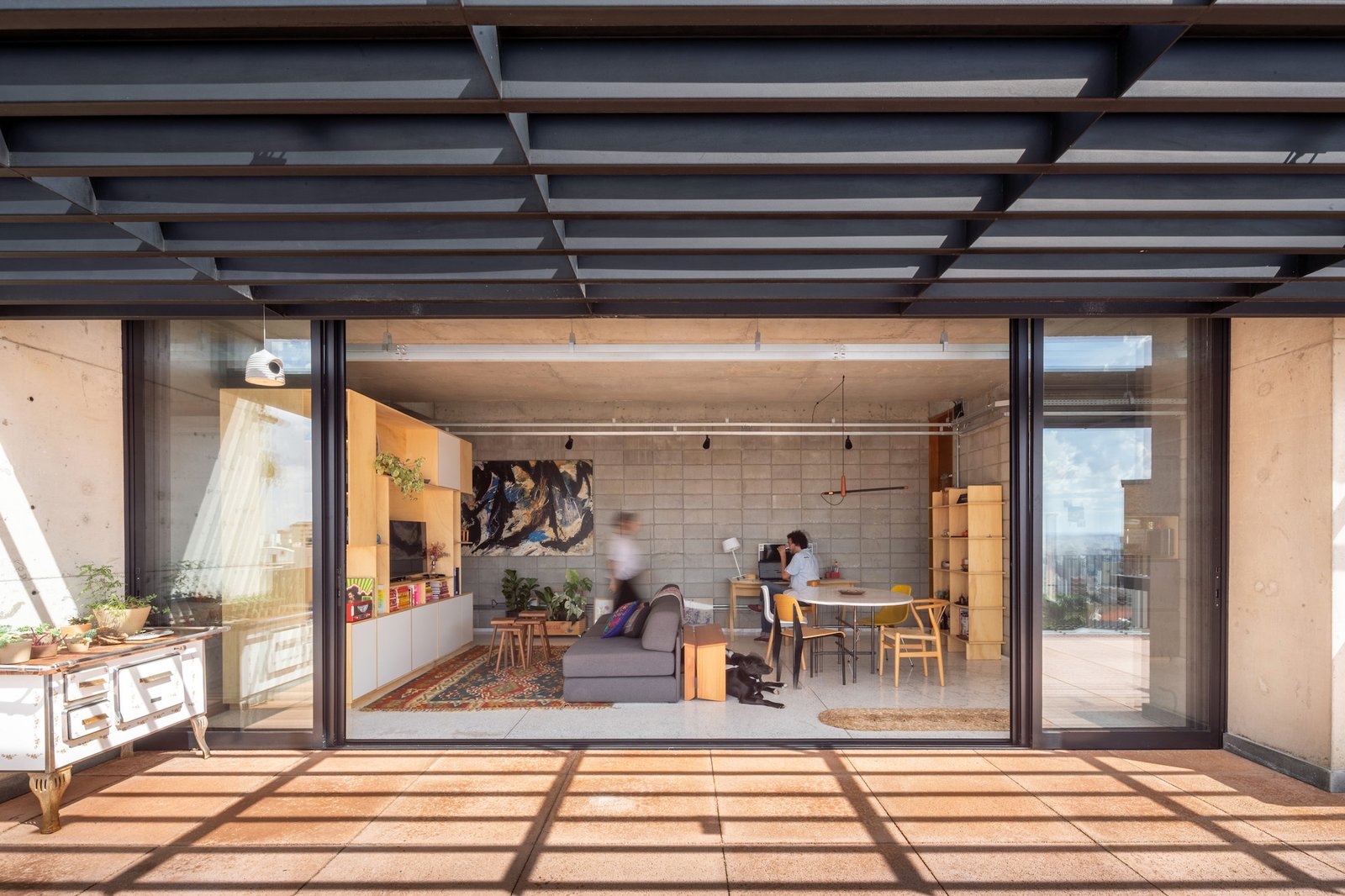 When young architect couple Marcos Franchini and Nattalia Bom Conselho were looking for an apartment to buy several years ago in Belo Horizonte—the sixth-largest city in Brazil—they were deterred by high property prices. Instead of compromising, they approached Franchini's parents, who owned an empty block of land nearby the protected natural area of Serra do Curral, and made a deal—the couple would design a home for themselves that featured a commercial space for Franchini's father to teach wine tasting classes.
Casa Comiteco, as the home is known, is situated on a steep site, and due to the proximity to a protected area, the footprint had to be relatively minimal. Instead of seeing this as a disadvantage, however, Franchini and Conselho saw it as a possibility to arrange the different functions of the building over two levels, each with their own street entrance.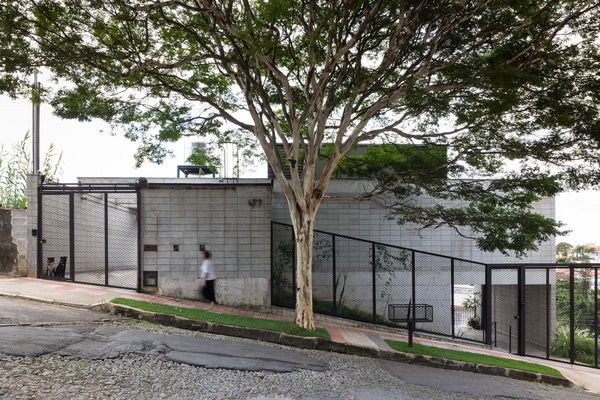 See the full story on Dwell.com: This Architect Couple's Concrete Home in Brazil Sits Above a Wine Tasting Room
Related stories:
How This Australian Beach House Connects to the Coast Is on a Whole Other Level
Top 5 Homes of the Week With Captivating Staircases
A Toronto Annex House Glimmers With Mondrian-Inspired Stained Glass