When RARA Architecture had to rebuild, rather than renovate, a small Edwardian home in Melbourne, Australia, they gave it a modern twist.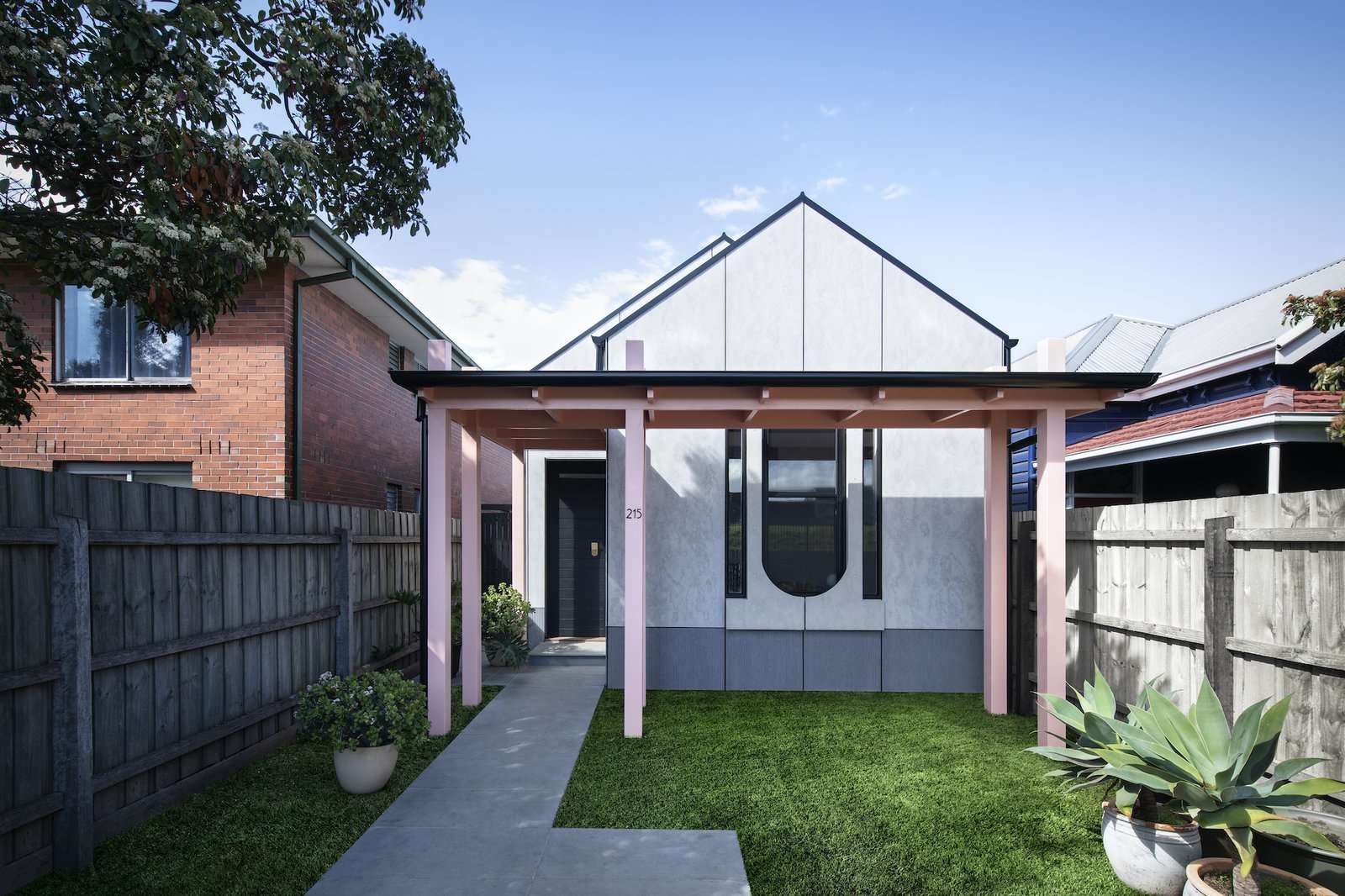 Melbourne couple Nathan and Iman initially approached RARA Architecture to renovate a small Edwardian home in the inner-city suburb of Footscray. The plan was to restore the front of the house and construct a rear addition. Due to limited site access, however, it was impossible to construct a cost-effective rear extension and builders advised that it would be simpler to demolish and rebuild.
Both the client and Council were unhappy with simply building a copy of the existing building. So, RARA Architecture owner Wesley Spencer proposed a modern interpretation of the Edwardian dwelling, taking inspiration from a cuckoo clock.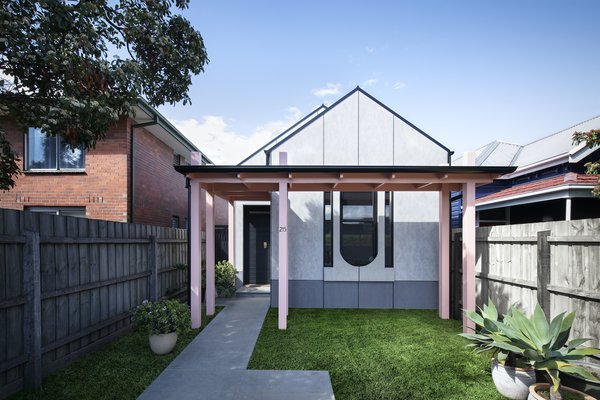 "The Council planner was apprehensive that we would be able to execute this well, but agreed to give me a chance to present an idea," says Spencer. "Likewise, the clients were disappointed to lose the charm that came packaged with their delightful Edwardian house. After circulating the concept, however, we received rave reviews from both the client and Council."
RARA Architecture is named after the latin word for "rare"—a term that is often used when referring to a rare bird, or rara avis. "All of our houses are therefore named after birds," says Spencer. "The tall pitch of the gable-ended roof at the rear inspired the cuckoo clock reference for the Cuckoo House. When we developed a design for the front section, it made sense to carry on the theme."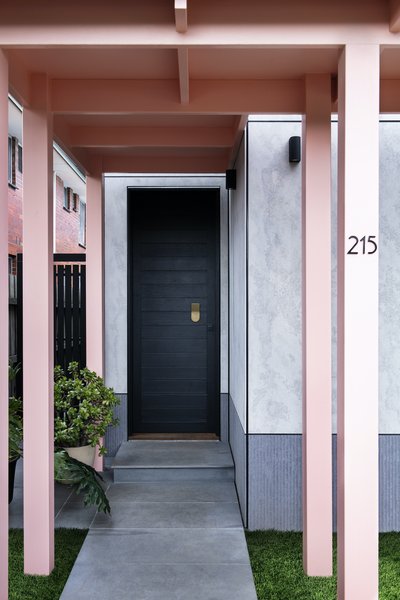 The studio was obligated to carry on the Edwardian neighborhood character, and so it maintained the original proportions and building footprint of the 1,162-square-foot home, which is set on a 2,475-square-foot site. Spencer incorporated a graphic arrangement of simple, geometric windows on the front facade to introduce an element of playfulness.
Due to the limited footprint, it was important not only to create a feeling of space and bring natural light into the interior, but also to create distinct living zones with abundant storage. The solution was found in high ceilings and extensive custom joinery throughout.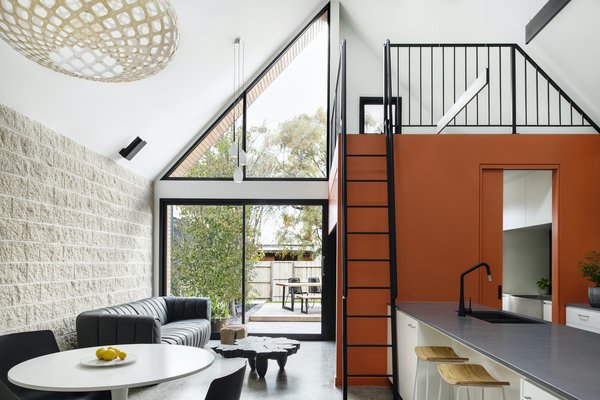 See the full story on Dwell.com: This Cuckoo Clock–Inspired Melbourne Home Cost Just $337K to Build