A bright-white interior breathes new life into a dark, retro cabin in Western Sonoma.
San Francisco–based architects Brit and Daniel Epperson transformed a 1974 A-frame into a bright and airy getaway tucked away in the woods. Located seven miles from the coast in the Sonoma County township of Cazadero, the A-frame is perched on Austin Creek, a fish spawning tributary that meanders its way into the Russian River.
"It's almost impossible to buy a home in San Francisco," Brit says with a laugh. "This is a way for us to get this out of our system."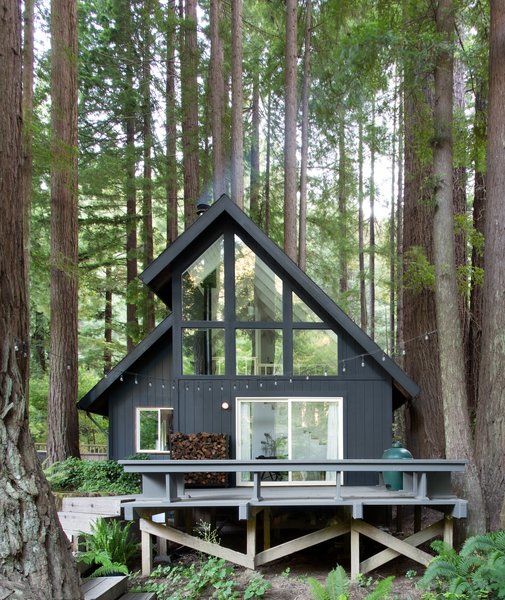 Brit, founder of Studio PLOW, and Daniel, the design director of Rapt Studio, used the project as a way to experiment with design concepts and explore their joint creativity.
Over the course of 18 months, the couple spent their weekends working on the house. They did most of the renovation themselves, although they had family and friends help out here and there. For instance Brit's brother Barrett Karber, a San Francisco–based furniture maker, built the carpentry and furnishings.
See the full story on Dwell.com: This Pristine A-Frame Cabin Glows Like a Lantern in a Redwood Forest