A couple looks to the past in order to make a chic, permanent home for themselves and their children in 21st century Florida.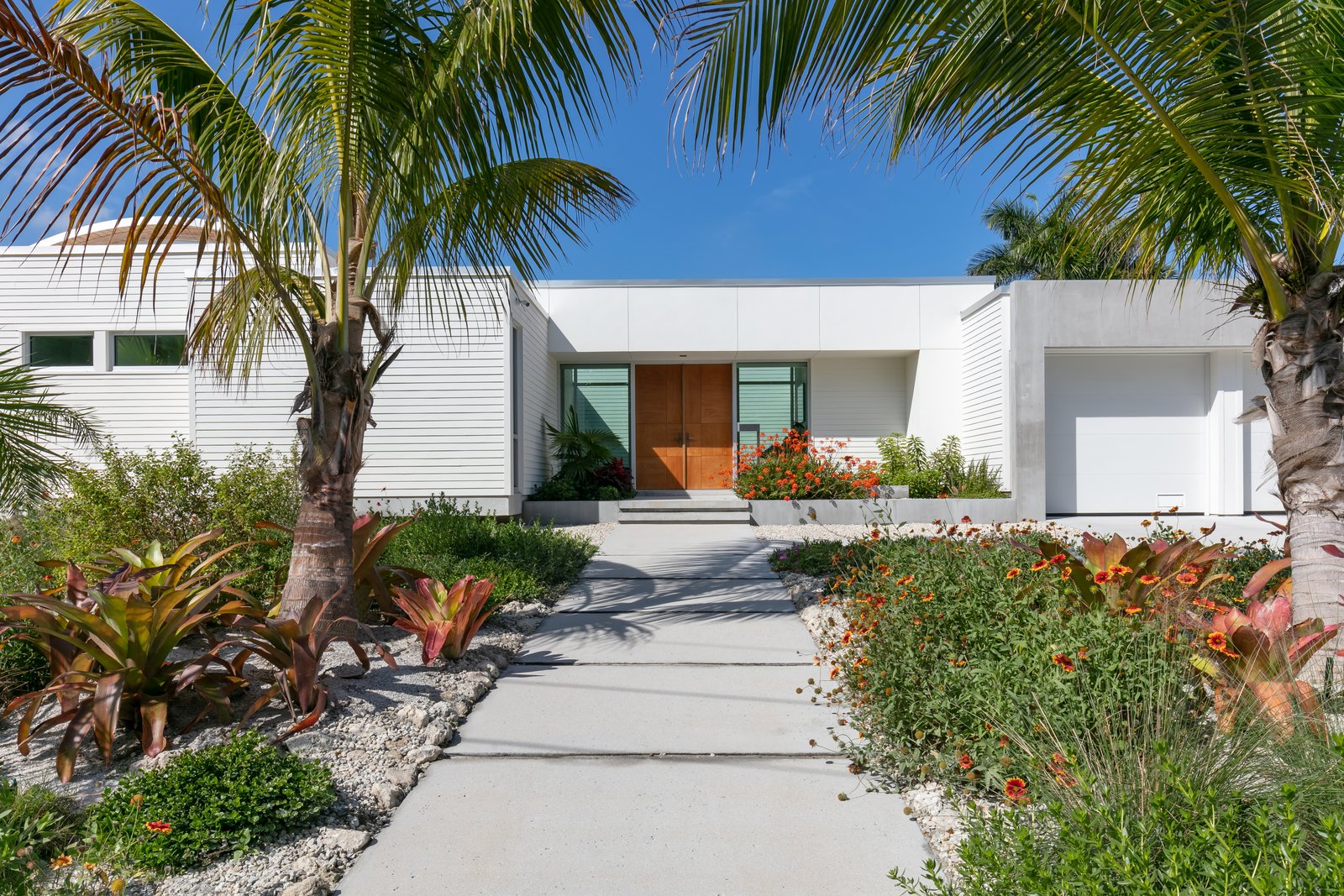 Many people know of Palm Springs and Miami as hubs of American architectural modernism, but in the postwar era the small Gulf Coast city of Sarasota, Florida gave rise to its own brand of geographically-inspired, modern architecture. Led by the likes of Ralph Twitchell and Paul Rudolph, the Sarasota School of Architecture (also known as Sarasota Modern) thrived during the late 1940s through the early 1960s. Its effects can still be felt in the area today.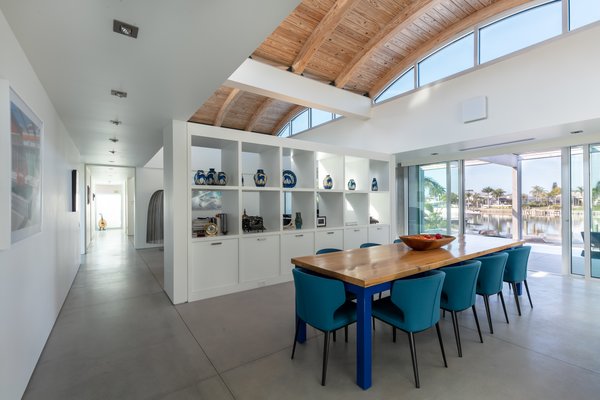 For Scott and Sonia Schechter, recent transplants to Florida who had lived in a nearby master-planned community for many years, building their own house in the region's unique architectural style was a way to make the area home. "We had lived in a master-planned community in Sarasota, and we were tired of the homogeneity of the architecture," said Scott.
The couple partnered with Seibert Architects, a local firm that has been in continuous operation since the 1950s. "We were in our late 30's and we thought that we should do something as special as we could," Scott explains.
See the full story on Dwell.com: This Sarasota Residence Draws on the Bold Style of the Area's Modernist Heyday
Related stories:
Before & After: A Remodel Brings a Famous Cartoonist's Former Home Back to Life
A Sustainable Shipping Container Community Springs Up in Oklahoma City
This Architect Couple's Concrete Home in Brazil Sits Above a Wine Tasting Room