In Waterloo, London architecture firm Doone Silver Kerr repurposes shipping containers into twenty micro-apartments with a downstairs wine bar.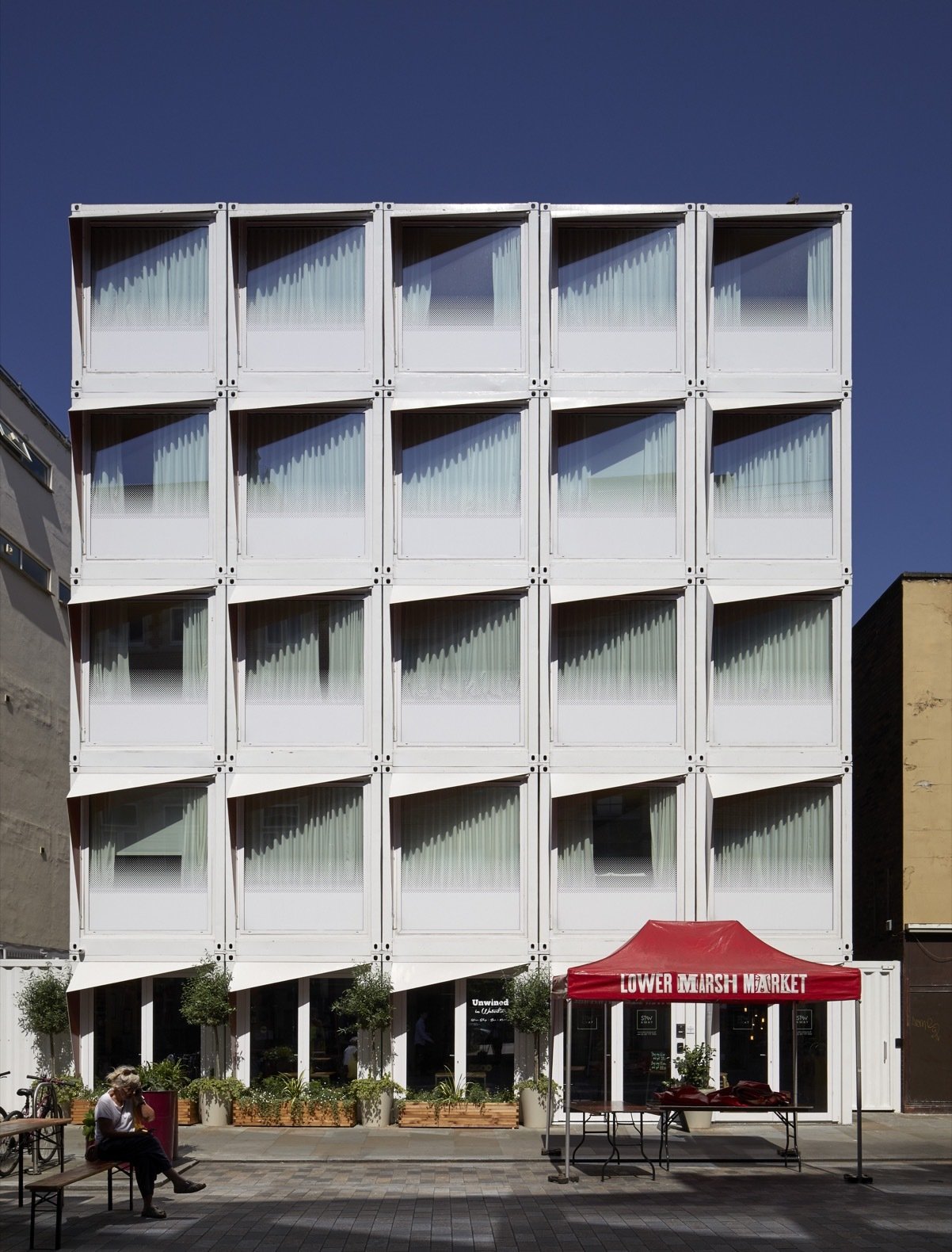 Having whet their appetite for "cargo-tecture" with the Artworks Elephant incubator space, creative property development company Stow Projects tapped Doone Silver Kerr for a new shipping container project: a contemporary apart-hotel concept in central London.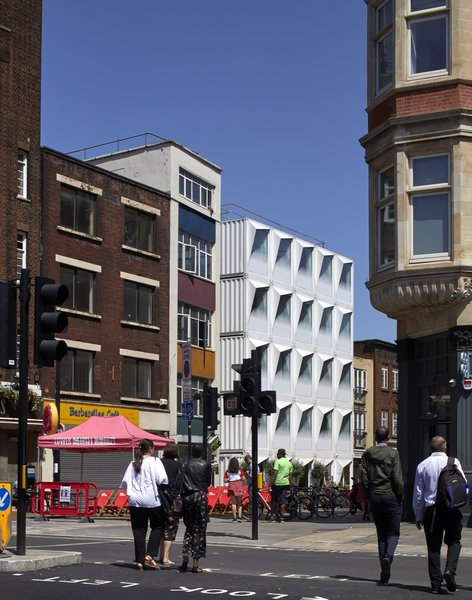 Inspired by "sustainable placemaking," Stow tasked the firm to design the building—dubbed Stow-Away Waterloo—using 26 "end-of-life" shipping containers. The repurposed units were first trimmed down to a 30-foot length and partly finished in an off-site factory before they were flat packed and fitted out on-site.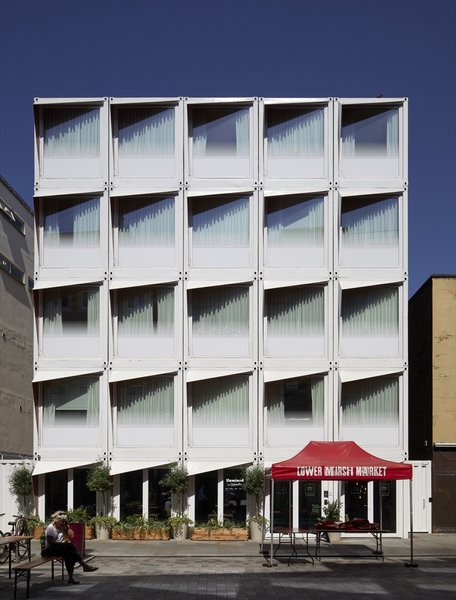 "We believe in recycling and using products to their fullest potential," says Ross Kerr, Director of Doone Silver Kerr. "By utilizing used shipping containers, we conserved energy and the use of natural resources, and particularly benefited from cost reductions in the raw material."
Stacked to a height of five stories, the hotel features twenty micro-apartments—each inside a recycled shipping container—atop a ground-floor reception and wine bar. As a destination for short and long-term stays, Stow-Away Waterloo also offers the flexibility of remote check-in and check-out.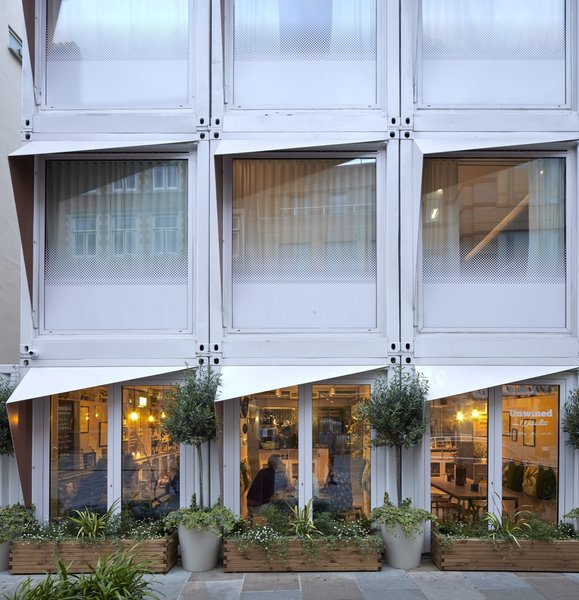 See the full story on Dwell.com: Twenty-Six Shipping Containers Stack Together In This London Apart-Hotel