Nestled in a busy neighborhood of Chicago, the Water Tower Flat was recently renovated by Alexis Bednyak Design and Searl Lamaster Howe Architects to give its new 3200-square-foot interior a bright, light-filled look. The challenge here was to keep out the excessive natural light in through the east and south sides of the apartment that hold large classic industrial-style windows. This was done by revamping the floor plan inside the apartment, re-distributing the light beautifully and ensuring that the light is regulated in a smart fashion. On the other hand, the long corridor at the entrance was previously dark and a touch claustrophobic while it feels cheerful and bright in it new avatar.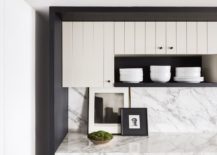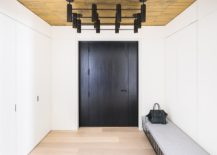 Color palette inside the apartment is largely neutral with white shaping the backdrop and light and dark grays providing visual contrast. A bright couch in blue brings color to the large living area while bookshelves and indoor plants add additional charm to the space. Smart design in the bedroom and bathroom also relies on neutrals with natural stone backsplash in the shower area along with a floating vanity in stone stealing the spotlight. Custom accessories, gallery wall and other sparkling brass accents complete an apartment makeover that is modern, exquisite and distinct. [Photography: Alyssa Rosenheck]
RELATED: Spectacular St. Lawrence River Views Await at this Stunning Canadian Residence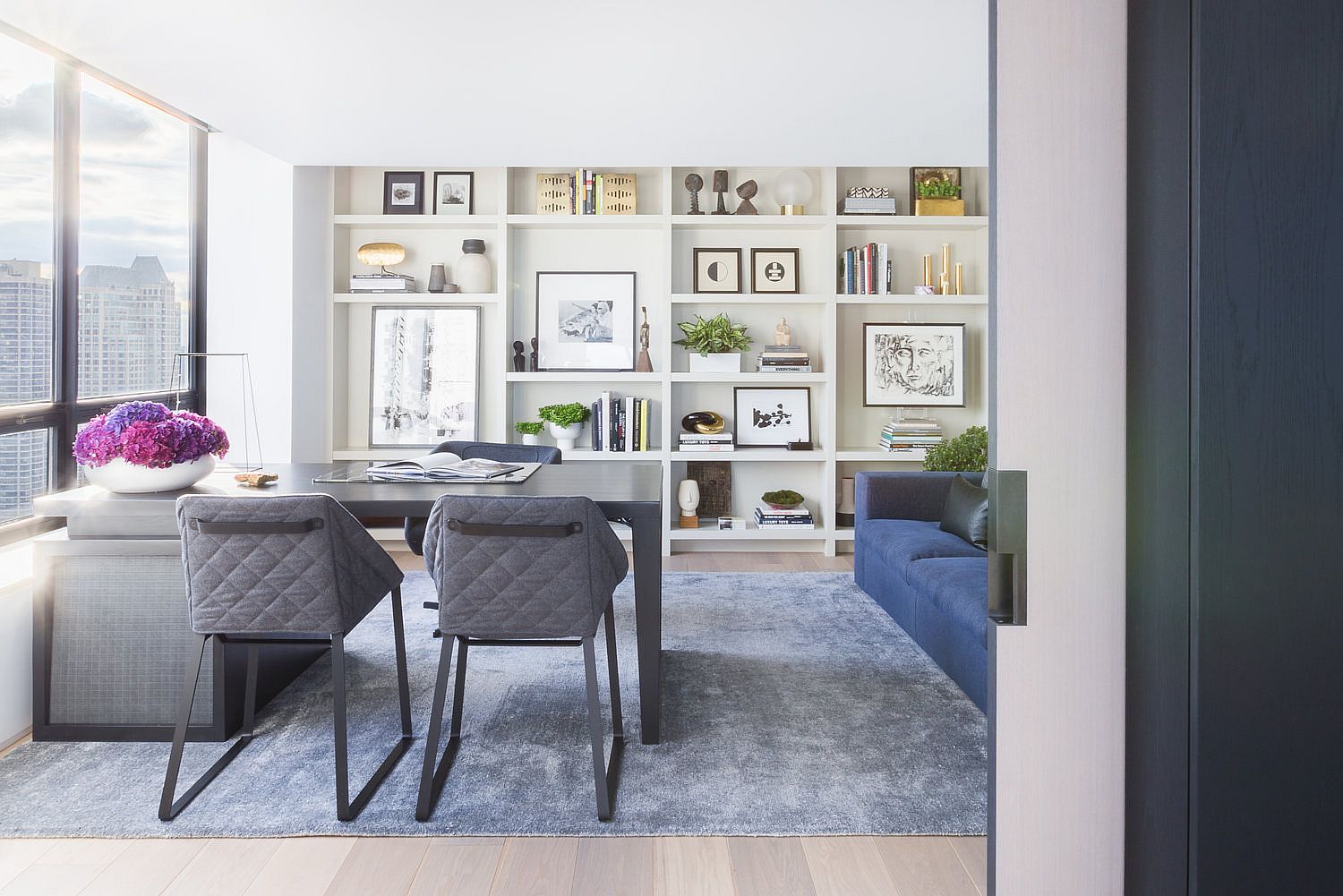 The material palette of the apartment is a restrained combination of plainsawn white oak in natural, gray, and black open grain finishes; unlacquered brass; oxidized steel; matte black hardware; and various strongly veined stone slabs. Within the main rooms, crisp white walls stand in distinct contrast to accent elements in the palest of grays.
RELATED: Colorful Minimalism Meets Captivating Views Inside This Kiev Apartment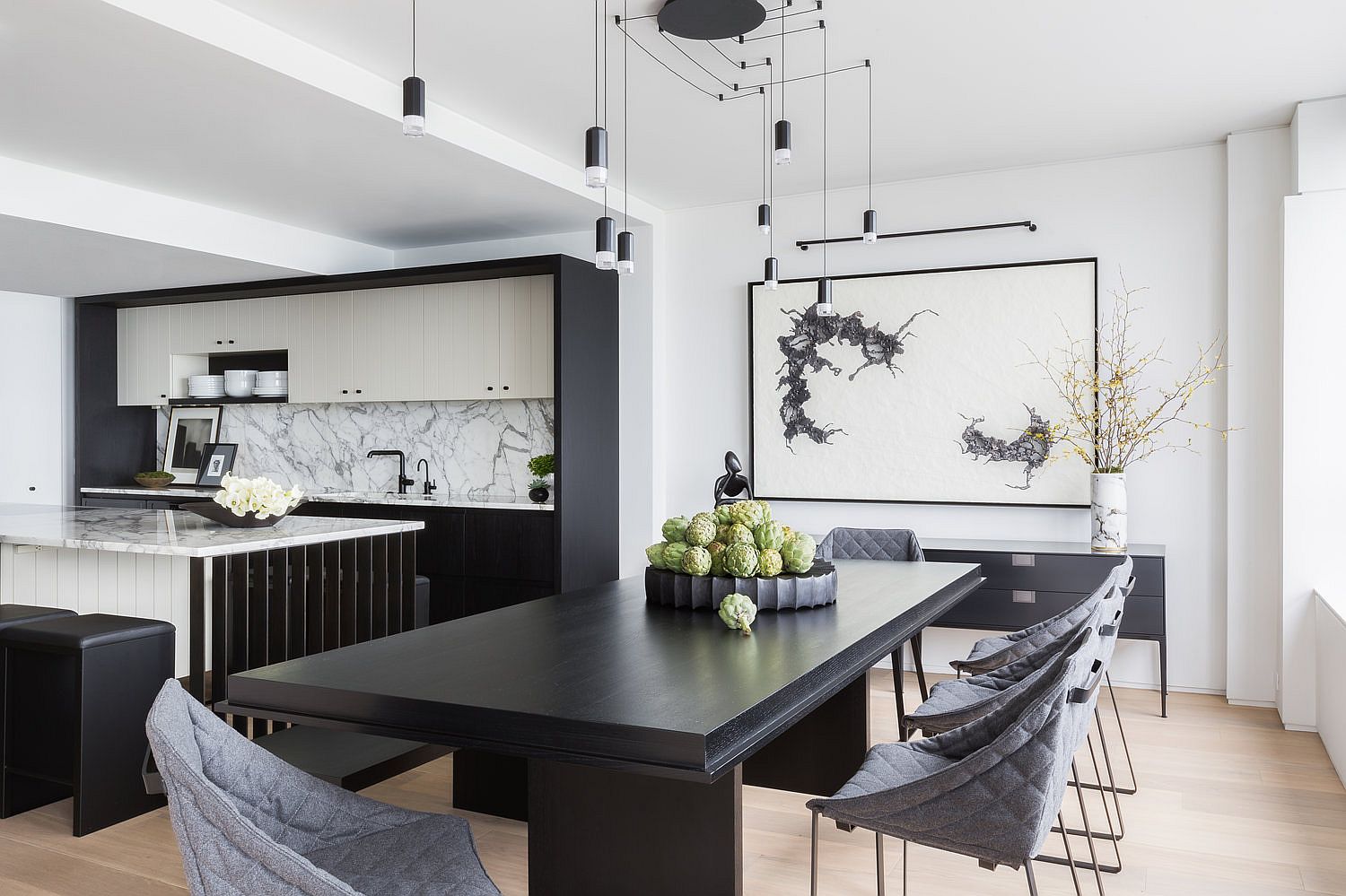 You're reading Captivating Chicago Apartment Makeover in White, Light and Natural Stone, originally posted on Decoist. If you enjoyed this post, be sure to follow Decoist on Twitter, Facebook and Pinterest.