Transforming the space around an old and expansive Spanish country house into a perfect venue for functions, gatherings and diverse social events, the Mas de Lucia Extension by Cristina Moya Arquitecta combines modernity with classic design. Part of an extensive makeover and addition project around the lavish house in Nules, Spain, the project aims to providing sheltered, pleasant and spacious outdoor hubs that also feel appropriate for the area. Xavier Salvador also played a major role in the creation of the metallic pavilions that we crafted using corten steel.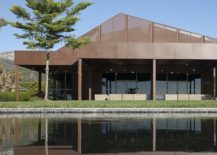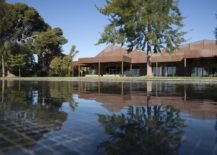 The reddish tint of the corten steel structures not only gives the expansive pavilions a unique look but also lets them blend in with the industrial buildings on the site. These smart areas also mirror the reddish hue of the soil in the region even as the lush green gardens and lovely pool areas offer visual contrast. Corten steel not only adds aesthetic charm to the mansion, but with sea breeze a constant presence in the region, these metal structures are bound to weather ever so beautifully over time. This keeps maintenance down to a minimum and improves the durability of the project.
Beautiful lighting, comfy minimal décor and smart social zones complete the new venues where there is no lack of space, fresh air or lovely views. Providing ample shade, covered walkways and corridors connect each of the pavilions and act as a bridge between the old and the new at the Mas. [Photography: Mayte Piera]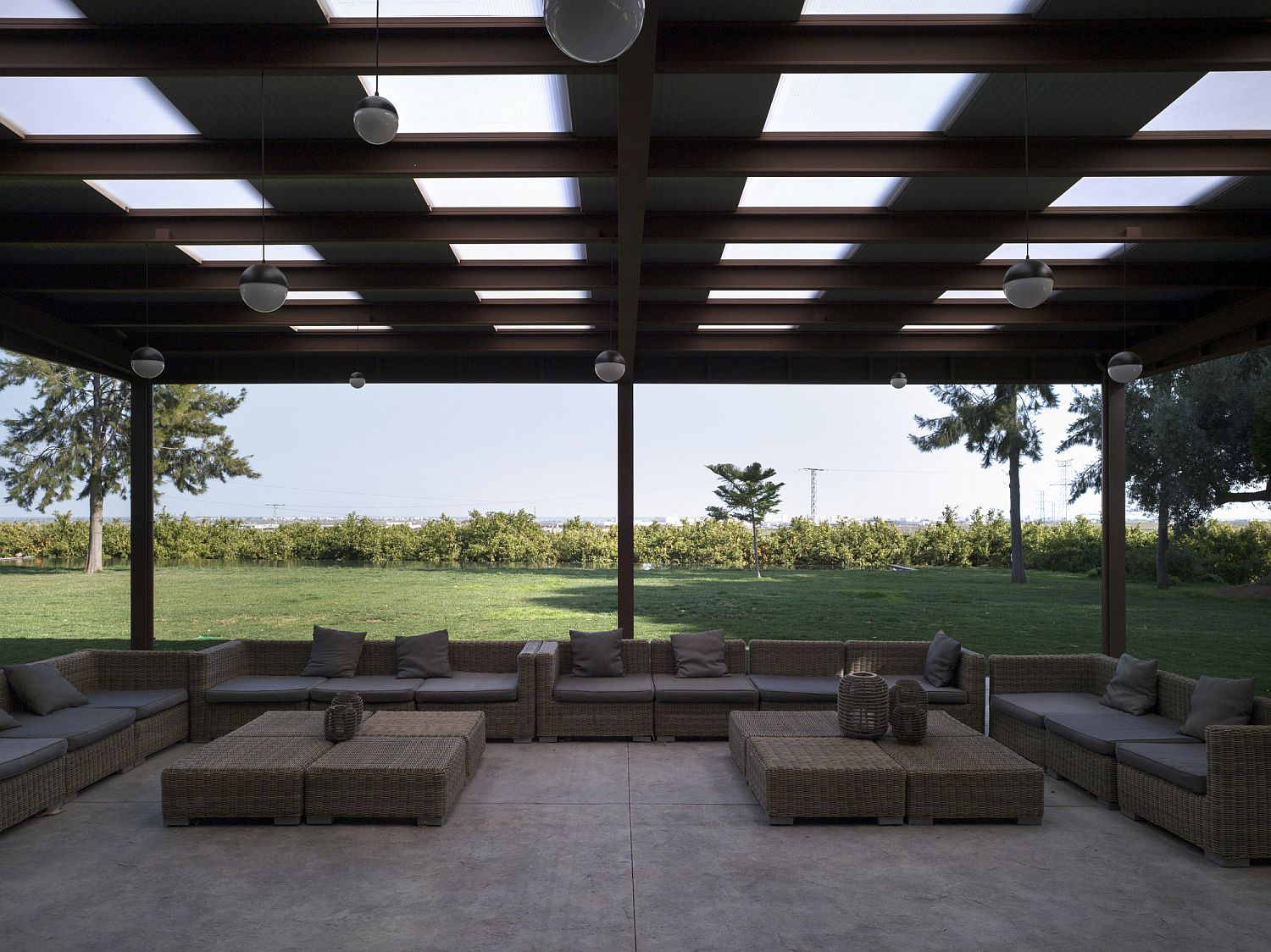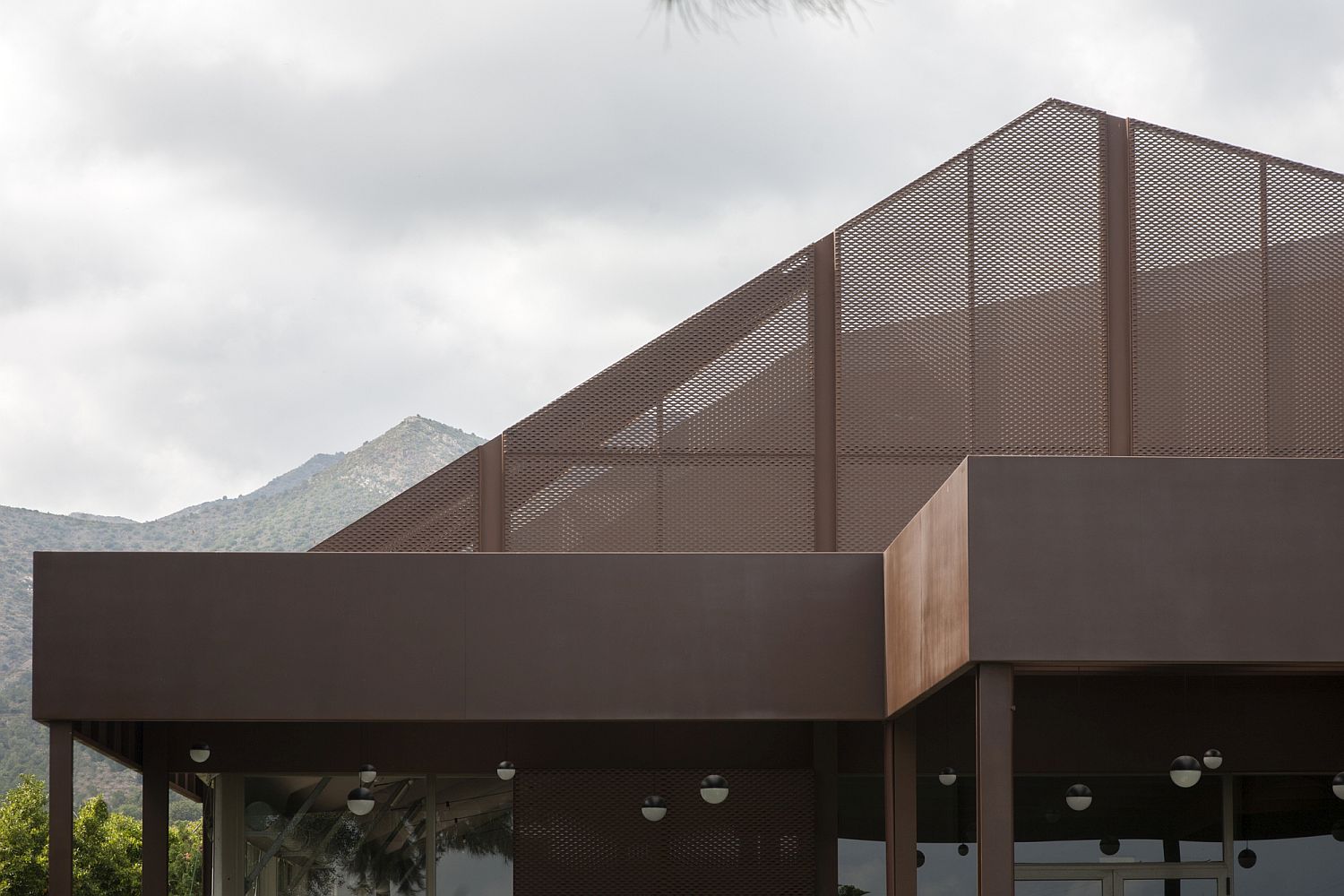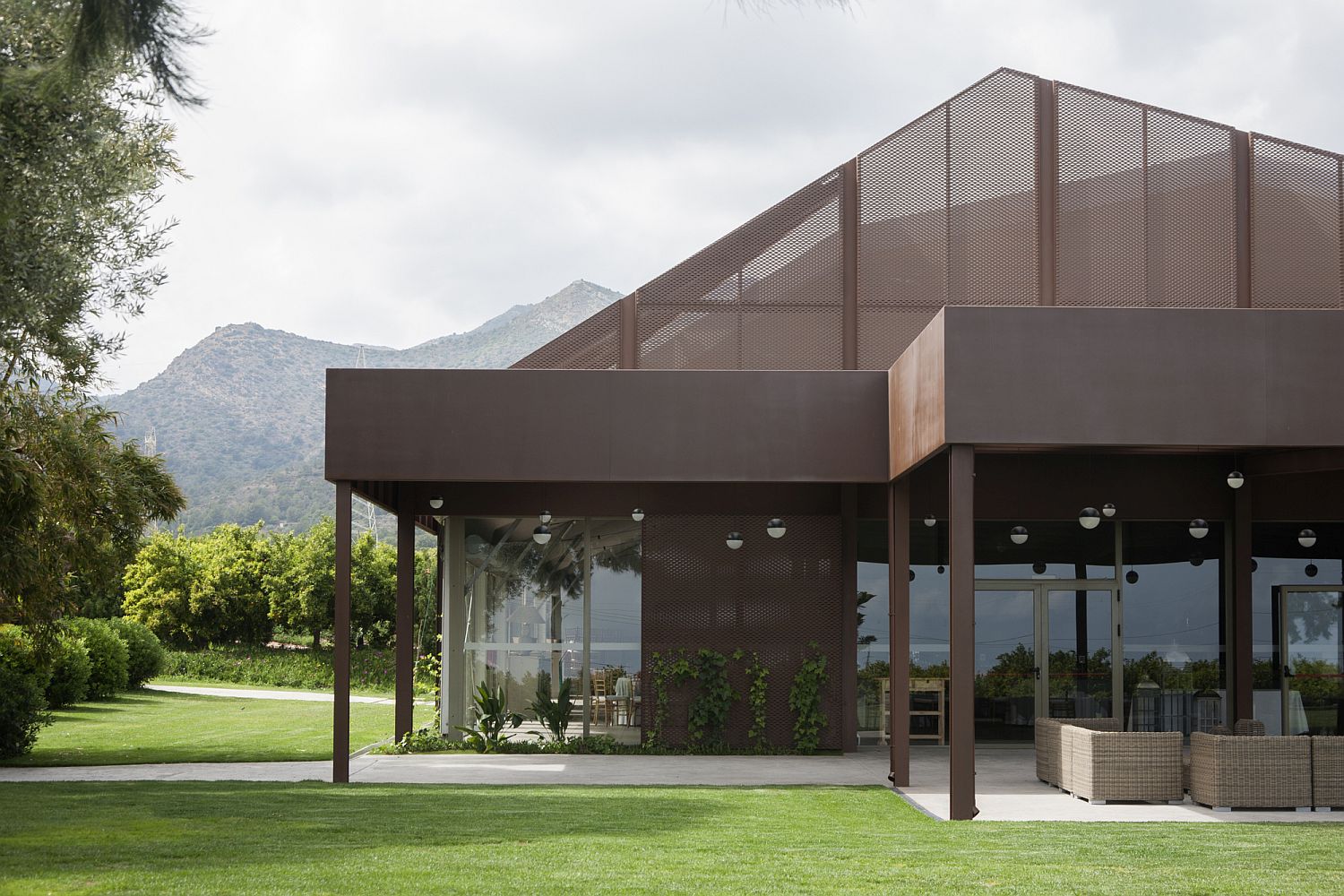 You're reading Extensive Corten Steel Structure Brings Outdoor Spaces to Old Spanish Country House, originally posted on Decoist. If you enjoyed this post, be sure to follow Decoist on Twitter, Facebook and Pinterest.