We sat down with Godfrey-June to get the full scoop on how to make the bathroom your go-to place for relaxation and rejuvenation.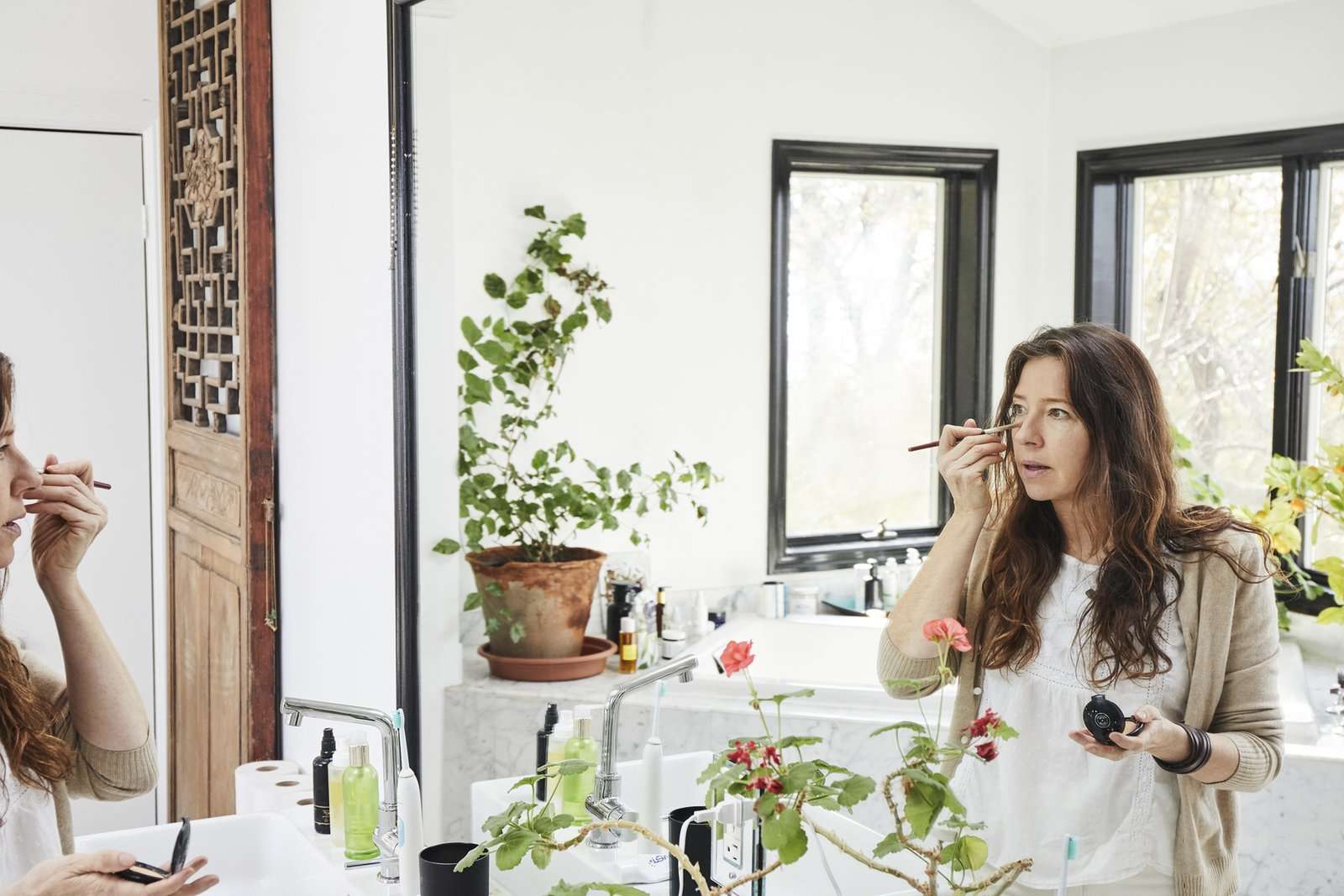 "I don't differentiate between beauty and wellness," says Jean Godfrey-June. Since taking over as beauty director at Gwyneth Paltrow's Goop in 2015, she has led the conversation about "clean" products, eschewing anything with potentially toxic ingredients, and has approached beauty as being about self-fulfillment rather than fixing flaws. Naturally, we asked for her guidance on setting up a sanctuary of self-care.
Tell us about your journey to becoming the beauty director at Goop.
Jean Godfrey-June: I've been a beauty editor forever. I was the beauty director of Elle for a long time, and then I was the beauty director of Lucky. Actually, when I first started my career I wrote about architecture and interior design mainly. Through that I found that beauty was a story that would get read by many, many people.
What is your bathroom at home like?
JGJ: I moved to this house after I got divorced. It has an incredible view of the Hudson River. It's a small, old colonial, but whoever owned it [before me] did the earliest renovation in the '80s. The bathroom was sadly done with a lot of white marble columns—it had a very "'80s drug kingpin" look—but there was a bathtub on a pillar that appealed to me.
I'm a huge bath person so I kept it, even though it's the biggest waste of space. I replaced the sinks with ones from IKEA, switched out the old hardware for chrome, and painted almost everything white. The window frame I painted black to emphasize the view. I have a giant mirror in there, too, which I put moulding around and painted black.
See the full story on Dwell.com: Goop's Beauty Director Jean Godfrey-June on Making Your Bathroom a Wellness Refuge
Related stories:
Refresh Your Countertops With These Bold, New Surfaces
The Best Soaking Tubs to Rejuvenate Your Wellness Routine
Our Favorite Faucets to Upgrade Your Powder Room