Built of concrete and timber, Casa BS in Córdoba maneuvers around nature, allowing trees to puncture its design.
When an Argentinian couple's adult sons moved out of the family home, the empty nesters decided to build a new home to mark the next chapter of their lives. "They wanted a house connected with nature and the outside," says Joaquin Alarcia, director of Alarcia Ferrer Arquitectos. "The design changed a lot from the first iteration to the final proposal, but through all the variables, this connection with nature was a constant in the thought process."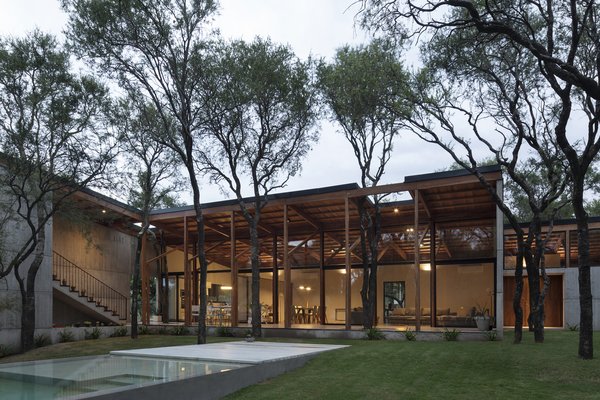 The home—called Casa BS—is located in Córdoba, a city in central Argentina in the foothills of the Sierras Chicas on a large, 2,500-square-meter site. "The site has some interesting peculiarities," says Alarcia. "The plot is irregularly shaped with a number of mature native trees. In addition, the orientation is to the north—a good orientation in Argentina."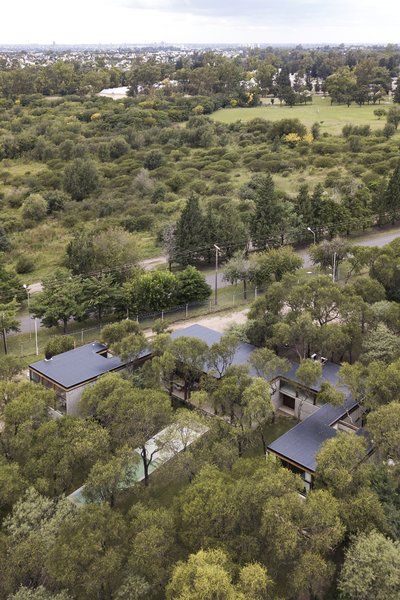 The home is located at the rear of the site, allowing it to open up toward the leafy forest and the northern orientation. The main objective was to preserve the native trees on the site, and it was this motivation that drove the unusual footprint of the home.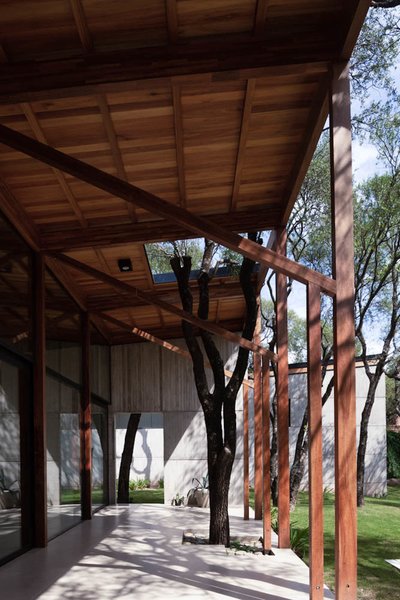 See the full story on Dwell.com: Native Trees Punch Through the Roof of This Concrete Home in Argentina