Home design and decorating trends do not happen in isolation and those that dominate the chart in the year gone by are bound to have influence on the most popular choices in the year ahead. As we step into 2020, we are starting to look for design trends that are pegged to be the most sought-after in the next 12 months and today we start with an idea that is going to be central to new kitchens all over the planet. The last decade has seen the kitchen island with a breakfast bar become a 'must have' and that is an idea which is only going to be solidified in the years ahead. And dominating this spectrum will be wood islands as we enter the New Year!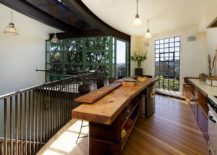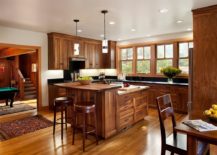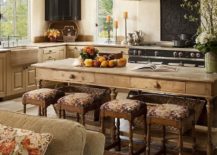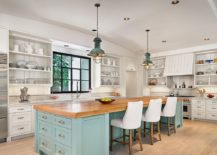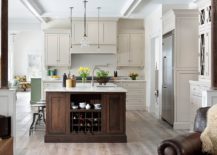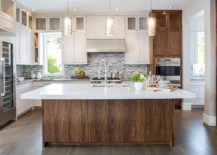 Wooden kitchen islands are nothing revolutionary. In fact, they feel more classic and traditional with more polished finishes feeling apt in contemporary kitchens. Yet it is a blend of sophisticated man-made finishes along with natural stone and comfy wood that is the trend in homes today. This is exactly why woodsy kitchen islands are sitting at the heart of some of the best kitchens that we have today. Staying relevant across styles and offering practical spatial solutions, here are 20 best wood islands and kitchens that hold them –
Wood Islands in Modern Kitchens
As we alluded to earlier, the idea of a wood kitchen island in the modern kitchen is neither unique nor something that feels out of place. In the last few years, these smart and stylish islands have become pretty much the norm. Instead of using bright colors for the kitchen or the island, the large central piece draped in wood offers textural and visual contrast with ease. You can use the shade and finish of wood that matches with the cabinets and other storage units in the kitchen fir a more curated visual appeal. Couple these islands with refined stone or Corian countertops to create a lasting and dashing island with a fun breakfast bar.
Fab White and Wood Kitchen
If there is one color scheme that we simply cannot get enough of (and so can't homeowners and designers) then it is undoubtedly wood and white at its pristine and elegant best. This is a color scheme that works well across styles and you can also switch between different styles in the kitchen with the neutral wood and white backdrop. The balance between refined urban appeal and comfy, woodsy warmth in here is obvious and different materials like subway tiles, metallic accents and the wooden island come together to create the picture-perfect kitchen. Make sure though that you have an even and pleasant lighting system in this kitchen to avoid dullness while seasonal accents can drive out monotony.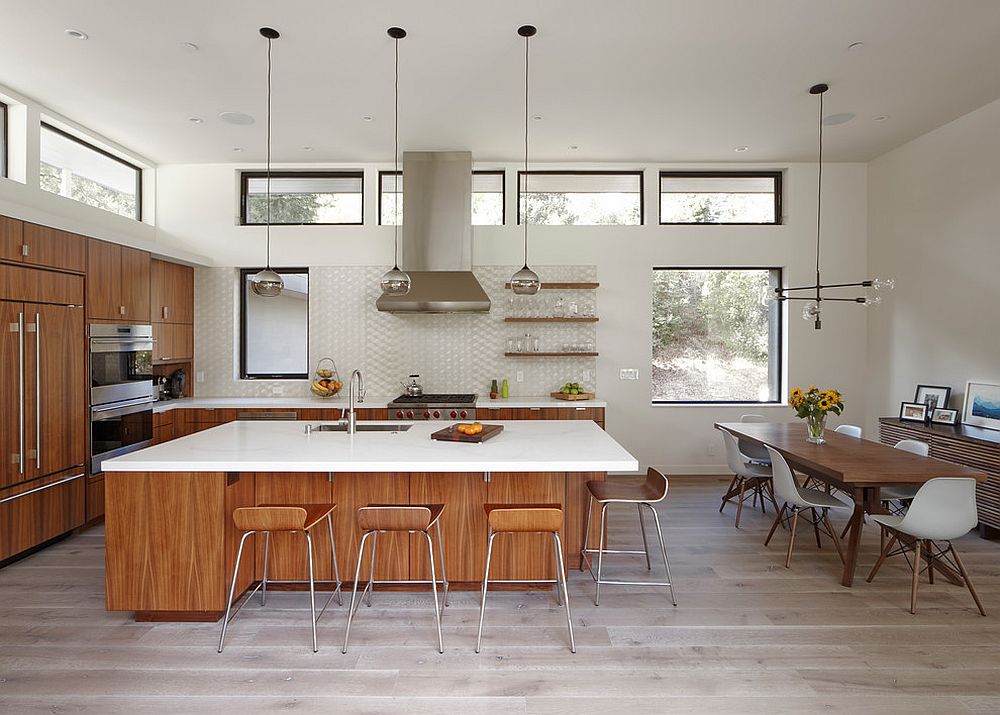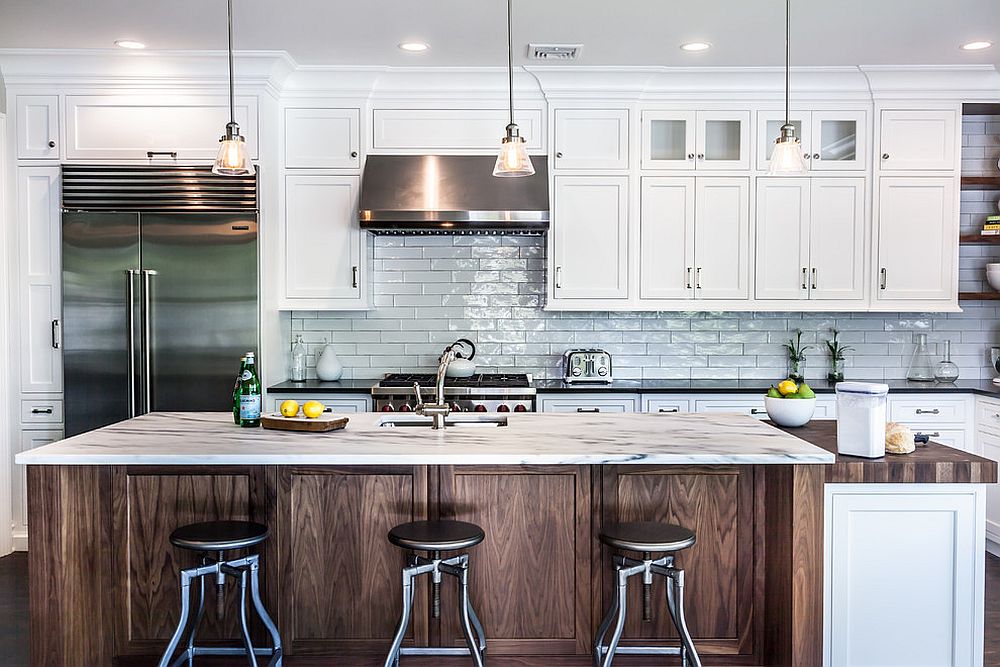 Functionality Coupled with Warmth
When you are choosing a wood island for your new kitchen (or in the case of a much-needed kitchen renovation) do make sure that you look beyond mere aesthetics. Wood islands come in many shapes and sizes as they do in finishes. Some deliver pretty much everything you need with multiple shelves, cabinets and drawers that can hide all your kitchenware with ease. Others have a more open design with just a few shelves and space underneath the counter to tuck away the bar stools. The style you go for depends on your specific needs and the overall space on offer in your kitchen. An island that is far too large can be as disruptive and inconvenient as a kitchen without an island itself!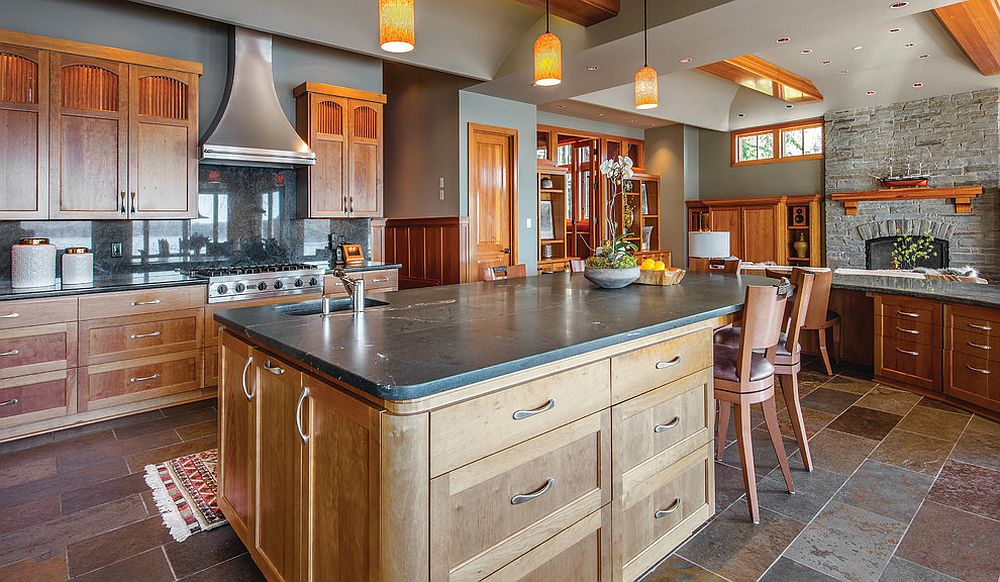 You're reading Trendy Kitchen Makeovers: 20 Wood Islands that Blend Warmth with Functionality, originally posted on Decoist. If you enjoyed this post, be sure to follow Decoist on Twitter, Facebook and Pinterest.