Nestled in the Santa Cruz mountains, surrounded by old-growth redwoods, this dreamy home is a spiritual sanctuary for a creative couple.
Interior designer Eva Holbrook and artist Jamie Williams purchased their cabin for the vibe. Surrounded by lush forest and located just 15 minutes from the beach, it's the perfect setting for a retreat that doubles as their main residence. Their goal was to develop the property into a space that would allow them—and visitors—to "disconnect from civilization, breathe in the fresh air, and rejuvenate on a cellular level," explains Eva.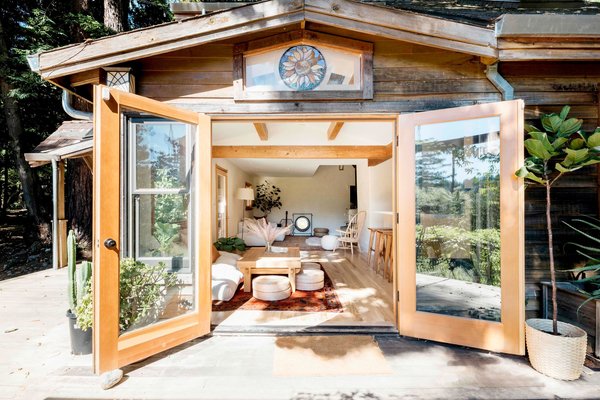 Eva is a lead designer for the luxury home staging firm Bella Casa SF, and she's well-versed in revamping a space—although she also spends much of her time dancing, studying Zen Buddhism, and practicing tea ceremonies. Her partner, Jamie is a professional painter, a surfer, and in the past few years has been studying with the Yawanawá, an indigenous tribe in the Amazon of Brazil. Their "Bonny Doon Forest Temple" was created with healing in mind, and the two worked together to give the home's "great bones" some extra TLC.
See the full story on Dwell.com: Two Creatives Carve Out a Blissful Home in a California Redwood Forest