A quirky multilevel home in Chicago's Old Town by pioneering architect Walter Netsch has been sympathetically restored by its new owners.
In 1974, architect Walter Netsch, a design partner at Chicago firm Skidmore, Owings & Merrill (SOM), completed his own home on a corner in Chicago's Old Town. The simple exterior form—a brick box with a triangular protrusion—conceals a complex, multilevel interior informed by an approach Netsch called "field theory."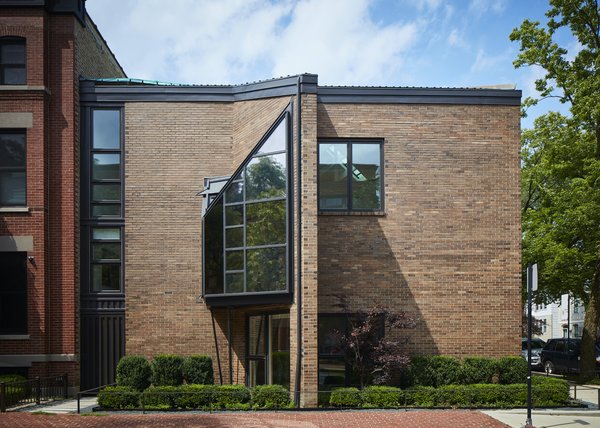 Netsch and his wife, Northwestern law professor and Illinois state politician Dawn Clark Netsch, amassed an impressive art collection and lived in the home until their deaths in 2008 and 2013.
Mark Smithe, the co-owner of leading Chicago furniture retailer Walter E Smithe Furniture, had been fascinated by the building for many years, as it was on his jogging route. Shortly after Dawn passed away, Smithe reached out to her estate to enquire about purchasing it as a home for himself and his partner of 18 years, Will Forrest, a senior partner at consulting firm McKinsey & Company.
See the full story on Dwell.com: A Sparkling Remodel Revitalizes a 1974 Home That Twists Like a Corkscrew
Related stories:
All Together Now
Family Home Renovation in Brooklyn
In the Loop