Oscar fever is behind us now. But for those still longing for wonderful evenings filled with best of Hollywood and great movie nights that last all year long, the home theater is indeed the perfect option. Modern home theaters are increasingly becoming more pocket-friendly and efficient when it comes to space management. Technology and wireless communication has significantly cut down the hassle of plugging everything together and today's home theater can be placed pretty much anywhere. Be it the sensational outdoor home theater next to the pool or one that is neatly tucked into the basement, a home theater with eclectic styles has an aura of its own!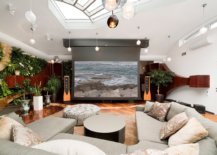 Eclectic home theaters allow you to bring together a wide range of décor and art pieces. All your favorite movie posters can find a new home in here and even the lighting can be a bit maverick and colorful. It is the art of creating multiple decorative layers with each complementing the other and in case of the home theater, that means you have greater options when it comes to seating, wall art and other accessories. So step into this dazzling world and be entertained!
Find the Right Seats
When it comes to the most important aspect of the home theater, then it is definitely the screen. Your entire movie viewing experience or game night largely depends on the screen that you choose and its size varies with your budget and the size of the room itself. A screen coupled with a top-notch projector is the heart of your home theater, but not too far behind are the seats you choose to put in. Comfort precedes aesthetics in here and the type of seating and its overall size depends on the number of members in your family and your frequent guest list.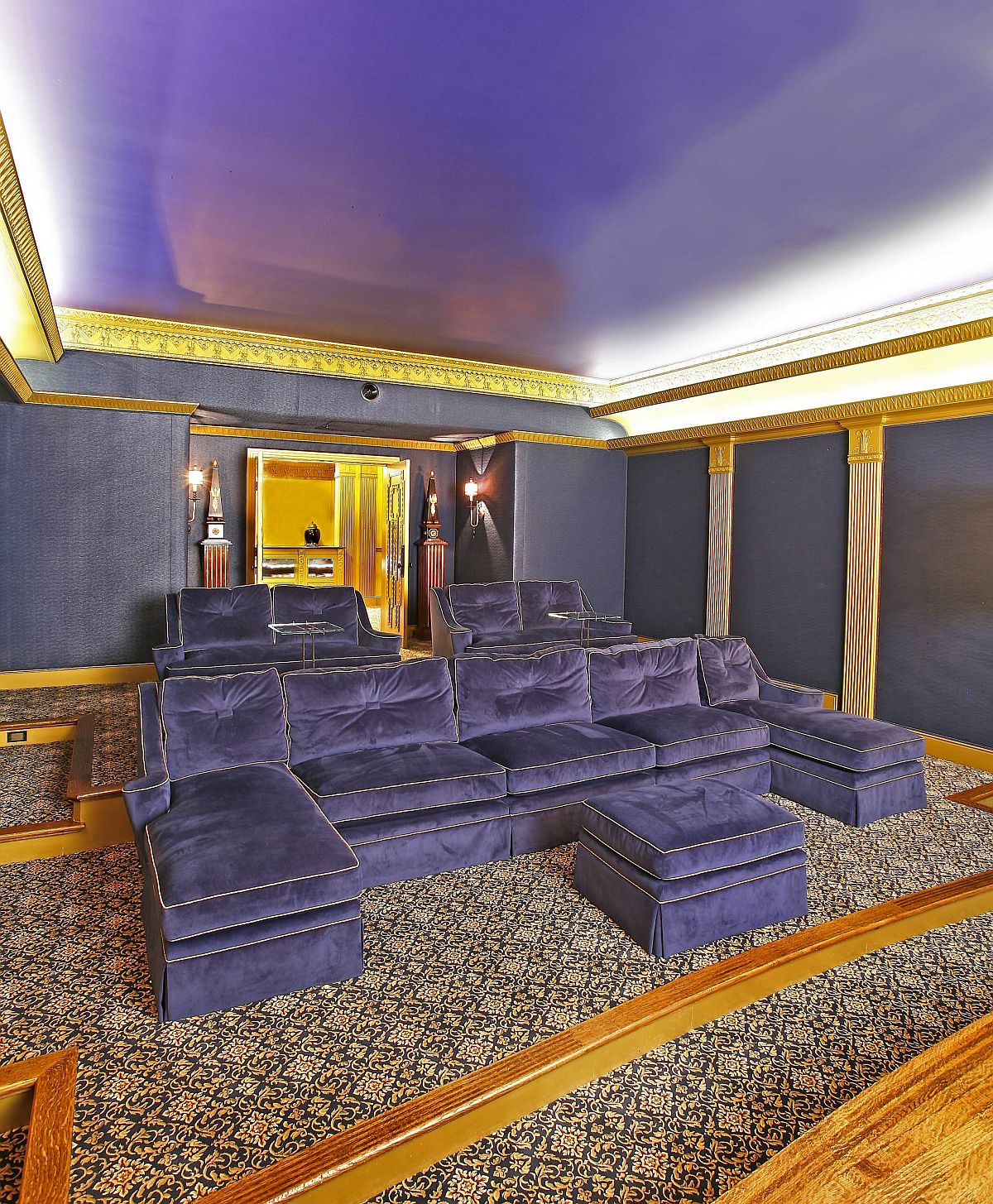 Some love the theater-style seating but in the eclectic space, pick a more varied and diverse collection that also adds plenty of color to the interior. Iconic pieces like the Togo Sofa or modular couches in multiple hues are a great choice. They also allow you to rearrange the seating plan without much effort.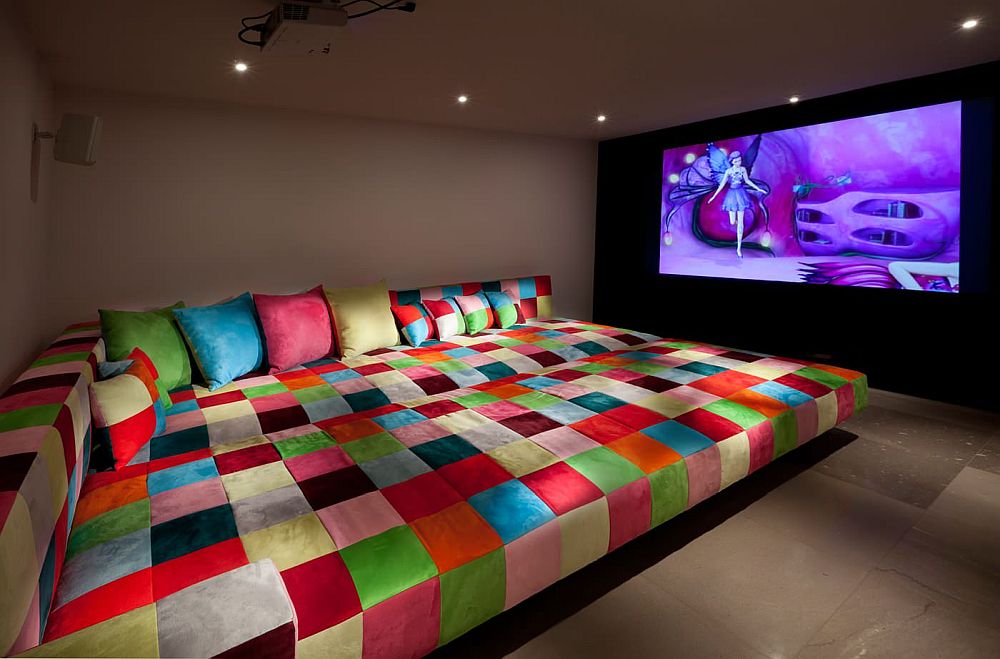 Making Most of Limited Space
Your home theater need not always be close to the size of that small screen in your nearest multiplex! Opt for something smaller in the urban apartment where space is modest. The eclectic theme here coupled with limited square footage means you want a backdrop that is as neutral as possible. Small home theaters and media rooms with just a few seats and an eclectic theme should cut back on using too many colors unless the background is completely white. Turn the focus towards the screen and ensure that every little accessory in here adds to this overall look.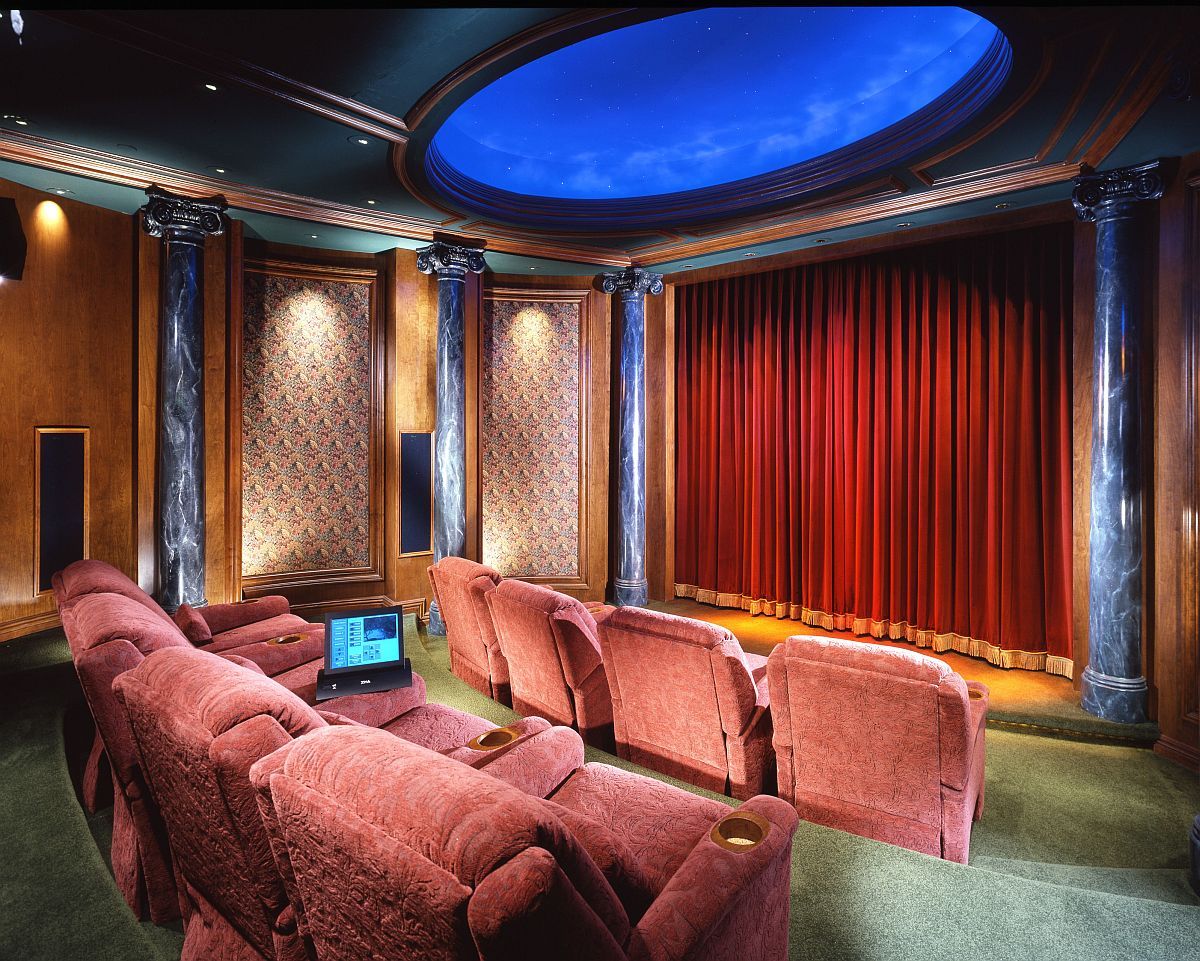 Décor for the Eclectic Home Theater
In a modern or beach style home theater, you might be limited by the chosen style. But with the eclectic home theater, you have the option of introducing diverse art pieces, collectibles and iconic movie posters without worrying about breaking away from the central theme. Do still keep the flooring and ceiling as monotonous as possible for better watching experience and use colorful lighting when you are not actually watching something on the screen. At the end of the day, the real purpose of a home theater is to bring that movie-going experience to the comfort of your own residence!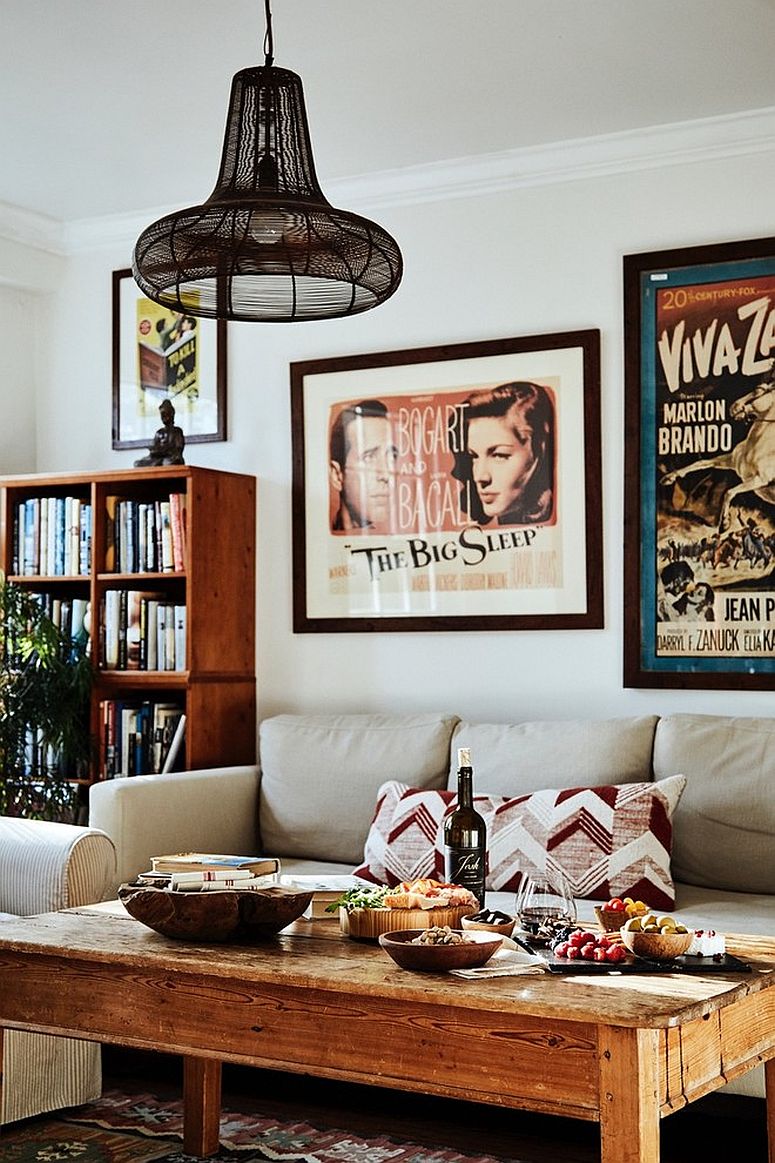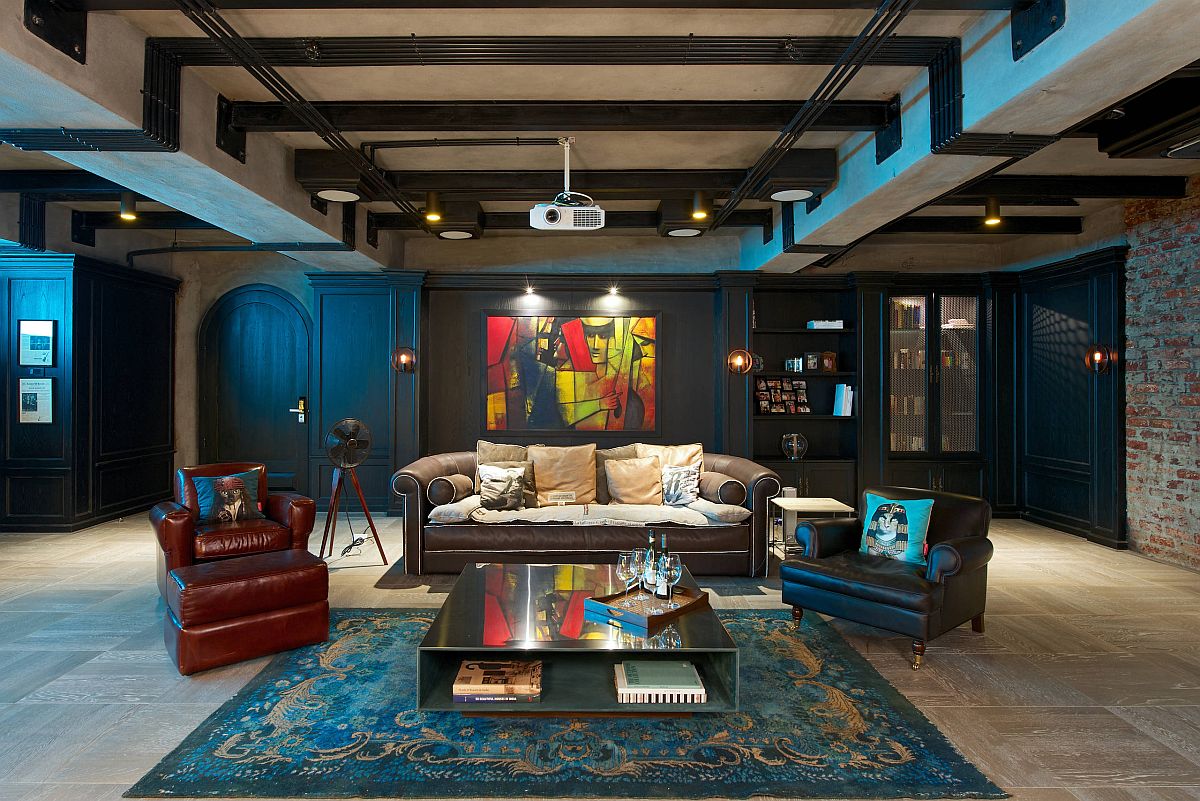 You're reading Eclectic Home Theaters Full of Colorful Bliss: Unleash Movie Magic!, originally posted on Decoist. If you enjoyed this post, be sure to follow Decoist on Twitter, Facebook and Pinterest.