Heath Ceramics pays tribute to the extraordinary vision of founder Edith Heath with a cozy, rentable cabin that puts the brand's passion for craftsmanship on display.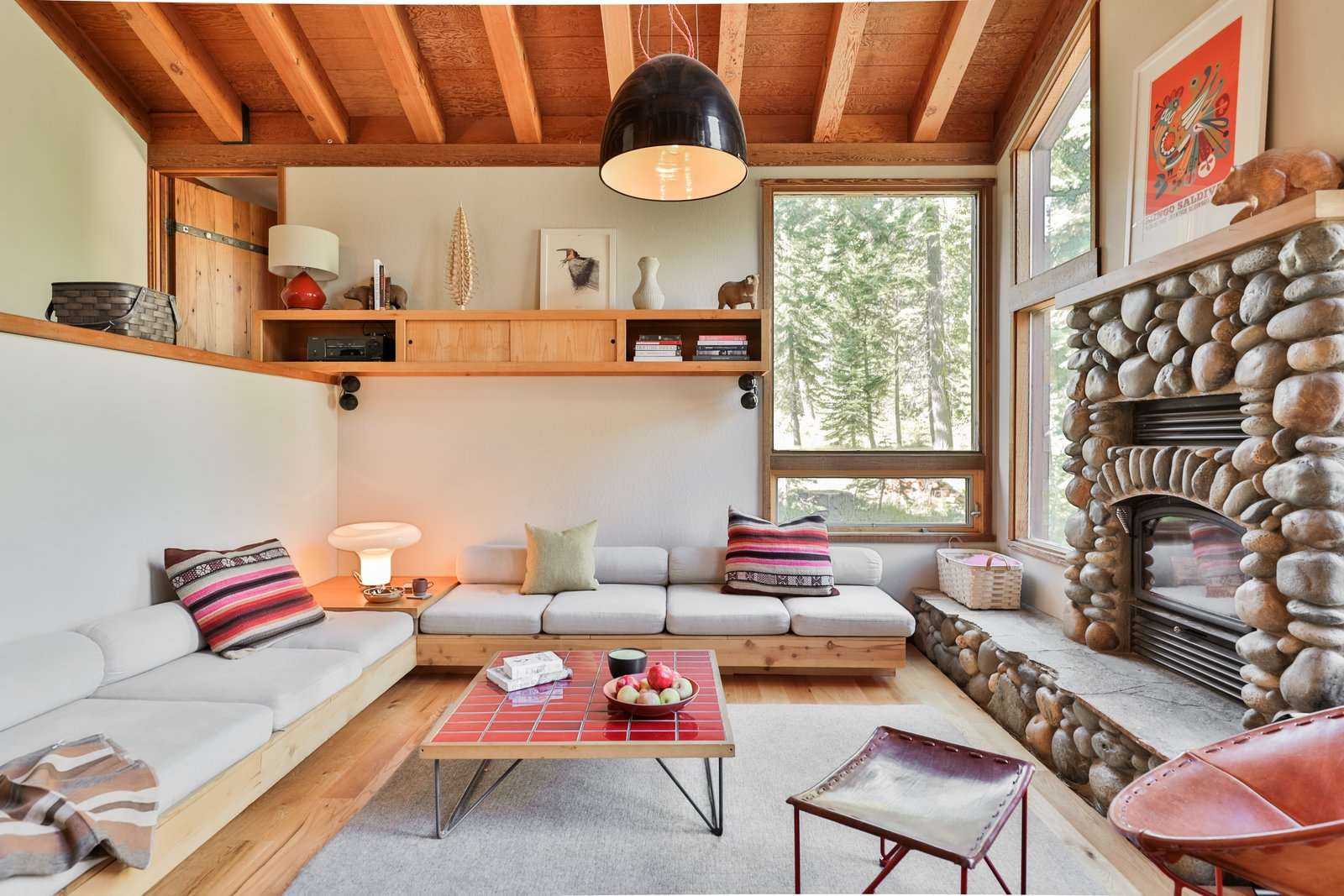 Catherine Bailey and Robin Petravic—partners and owners of Heath Ceramics—took a 1973 Lake Tahoe cabin "back to its roots," creating a year-round getaway that celebrates handicraft and authenticity. Now, the woodsy outpost is available to rent through Airbnb. Before we show you the home, however, it's worth a look back at how the legendary California brand got its start.
It was the early 1940s, and Edith Heath was in search of clay.
At the time, the trailblazing ceramicist was deep in research on the technical properties of different clay bodies and glazes—she called the premixed, commercial white clay that was available "gutless." In her quest, she even appealed to the University of California Extension program to conduct a class on ceramics chemistry.
From their home in San Francisco—an apartment designed by architect Julia Morgan—Heath and husband Brian would drive to nearby clay pits, take samples, and bring them back to her makeshift kitchen studio for tests and study. "I was looking for a clay that nobody knew anything about, that had unique properties that I could utilize and develop, that would be expressive of the region," said Heath.
She found it in a clay pit in Lincoln, California, ultimately refining and shaping the clay mixture to her liking, formulating distinctive glazes, and creating the iconic look of Heath Ceramics, which officially opened in 1948 and has been in production ever since.
According to Catherine Bailey, the creative director at Heath Ceramics, "What was really unique about [Edith] and Heath Ceramics is the way she thought about it: she was capable of designing everything. Not just the form—she designed the clay, she designed the glazes, she and her husband designed the company, and built the machines."
See the full story on Dwell.com: Pack Your Bags for Heath Ceramics' Lake Tahoe Cabin, Where Refined Doesn't Mean Fussy