The radiant space in Emeryville features 19-foot ceilings, exposed wood beams, and a gabled skylight.
Nestled in the heart of Emeryville, California, across the bay from San Francisco, the Horton Street Lofts were originally built in 1917 and converted in 1993. Today, it offers 15 live/work spaces that rarely see the market, though one has just surfaced for $950,000.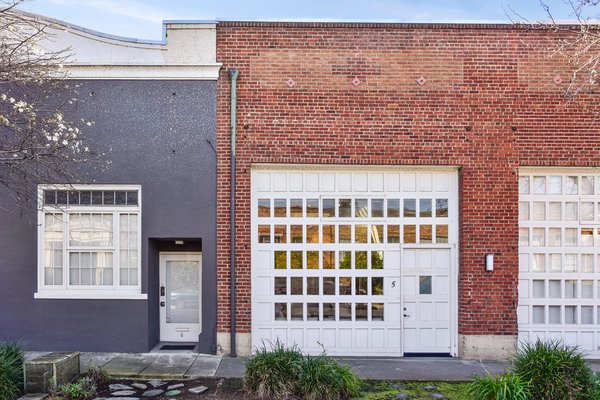 The two-level space spans over 1,600 square feet with an open floor plan and 19-foot ceilings. Light pours into the ground-floor living room from a series of small windows inset into the panels of the old garage door. The public area continues with an open dining room and kitchen set adjacent to the living area.
See the full story on Dwell.com: A Converted Warehouse Loft in the San Francisco Bay Area Seeks $950K