There are different ways to add 'green' to an interior. Many go down a natural path and usher in green using indoor plants, herbs and succulents. But for those who wish to use paint to add green to an interior, this modern and minimal restaurant in Vila Nova Conceição neighborhood of Sao Paulo, Brazil offers ample inspiration. The redesigned family restaurant uses green in a generous manner with the lower half of every room inside the restaurant being painted in green while the top half is all white. This creates a curated and yet colorful interior with one space flowing into the next.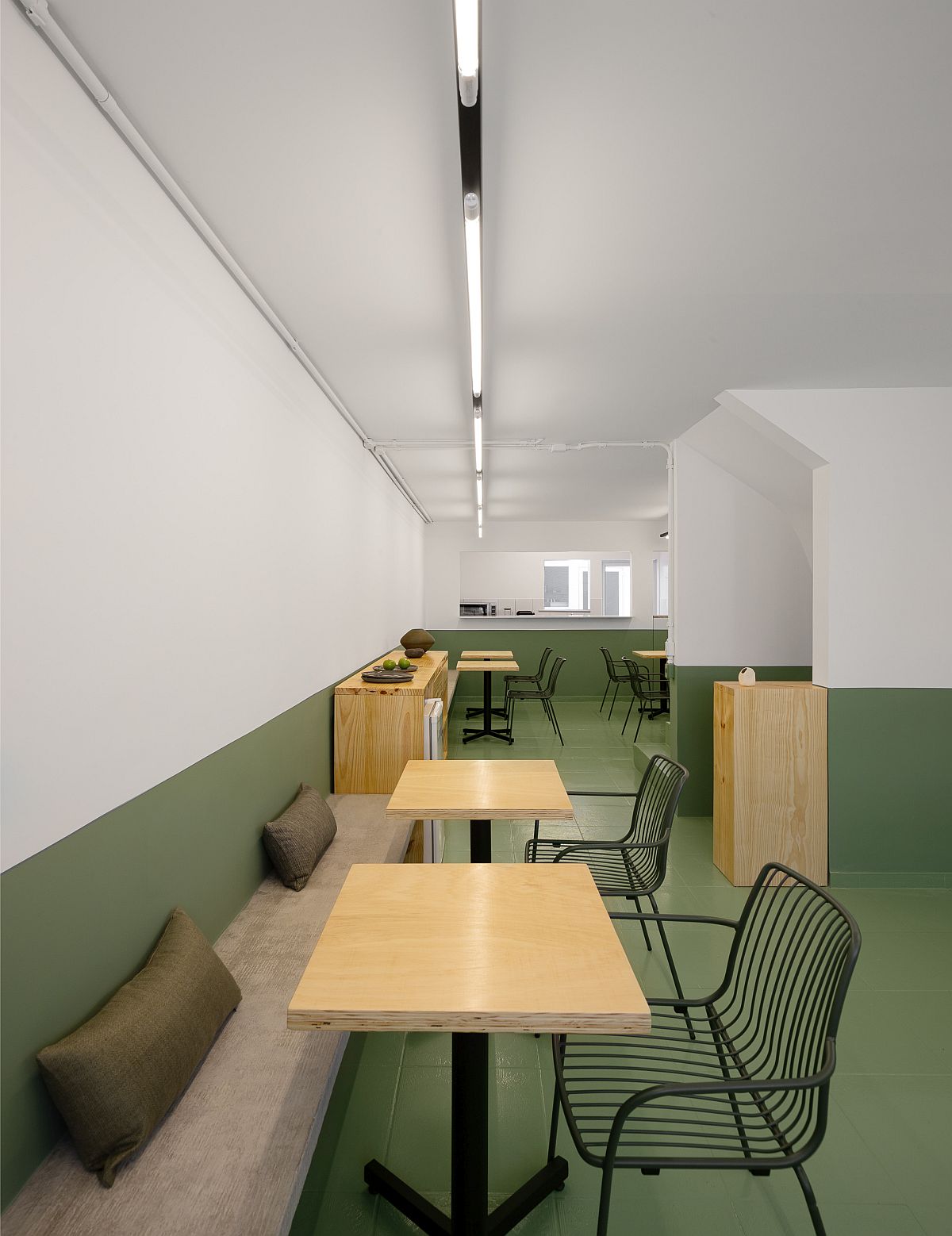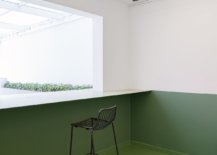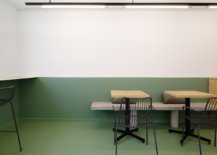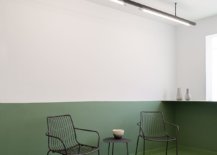 Torta da Vila Restaurant was designed by PHENOMENA arquitetura keeping in mind both the specific needs of the restaurant, maximization of space and aesthetics that offer customers something unique and refreshing. Materials like concrete and wood have been elegantly intertwined with more polished finishes while lighting inside has been kept minimal and unassuming. Metal chairs and wooden tables add to the unpretentious appeal of this Brazilian restaurant where green is the ultimate winner! [Photography: Manuel Sá]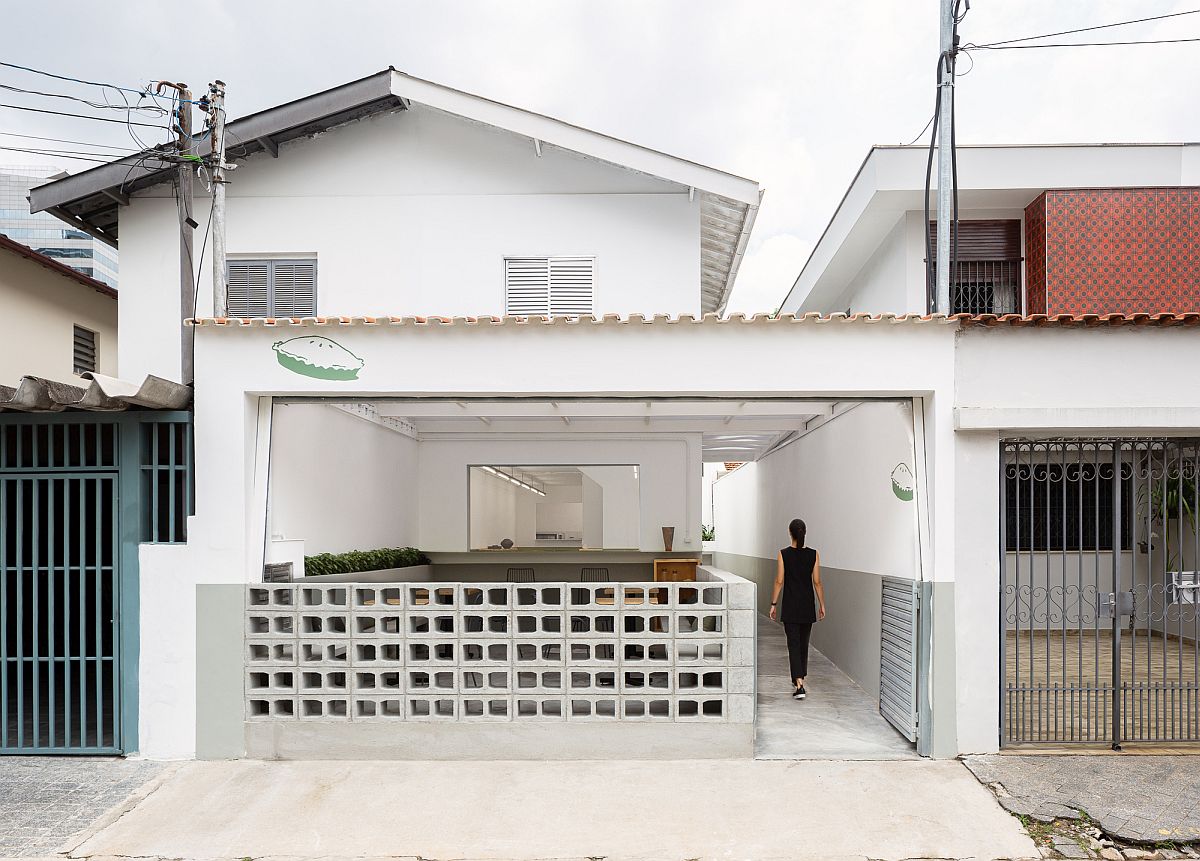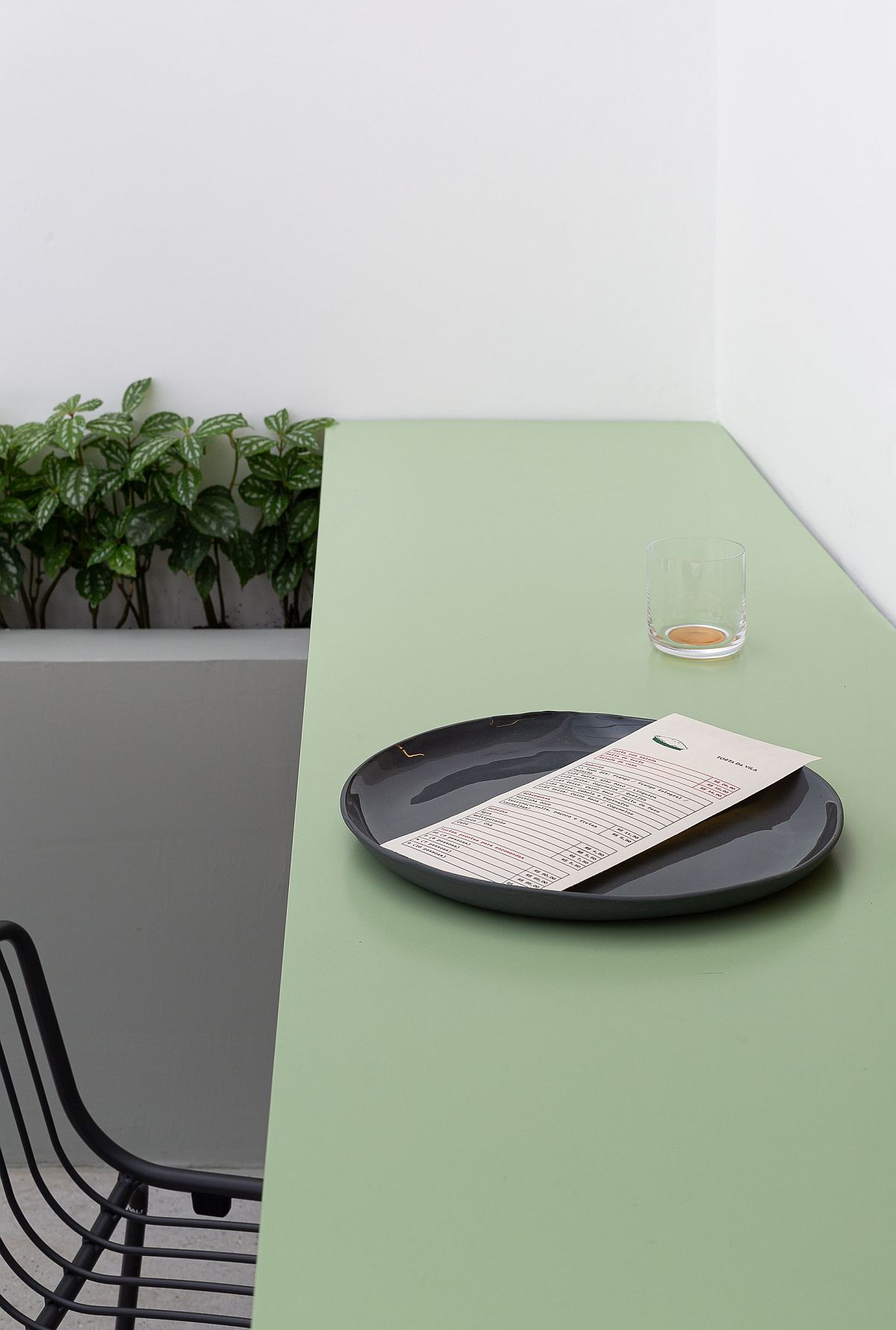 These are connected by the architectural elements like the hollow concrete blocks in the facade, the thin green steel counter, and the elongated light fixtures. The flow is reinforced with the big openings that not only integrate spaces but also improves lighting and airflow. The new logo was painted with the same green tones on the facade, following the premise of what is essential, as cement, concrete, and wood are used in their raw form…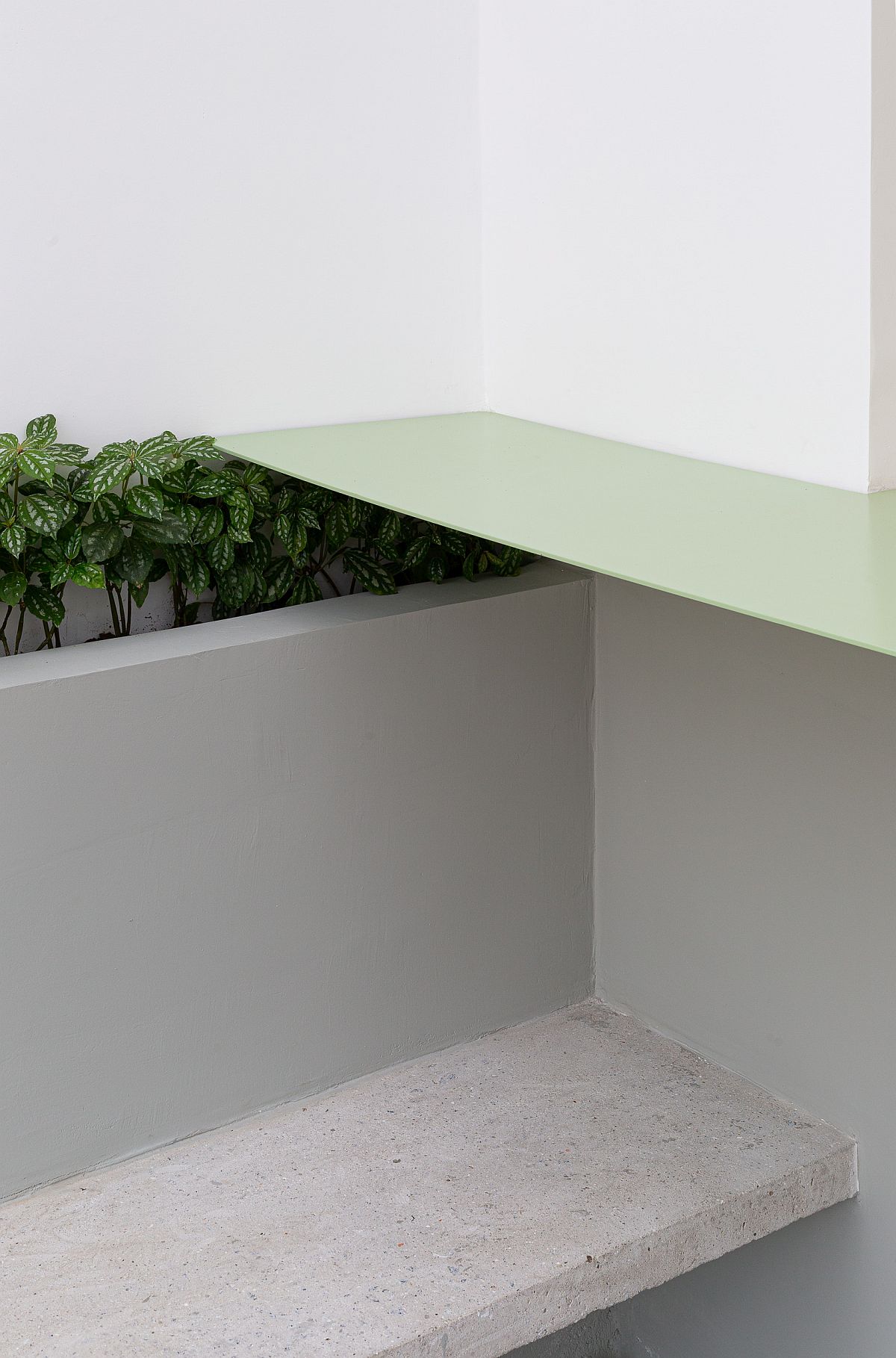 You're reading For Those Who Love All Things Green: Minimal Modern Restaurant in Sao Paulo, originally posted on Decoist. If you enjoyed this post, be sure to follow Decoist on Twitter, Facebook and Pinterest.