If you are starting each day with more gloom and news about the further spread of coronavirus and how the pandemic is engulfing the entire planet, then we completely understand your trepidation. A silver lining amidst the giant dark cloud hanging above us is how China seems to be back on its way to normalcy (if we can all it that), Corona numbers in Italy and Iran are slowly coming down and the everyone is taking lockdowns a lot more seriously. At his point the best thing one can do is to keep themselves, safe, secured at home and to ensure that they do not contribute to the spread of this deadly virus. An important part of this is to keep your house clean and Coronavirus-free.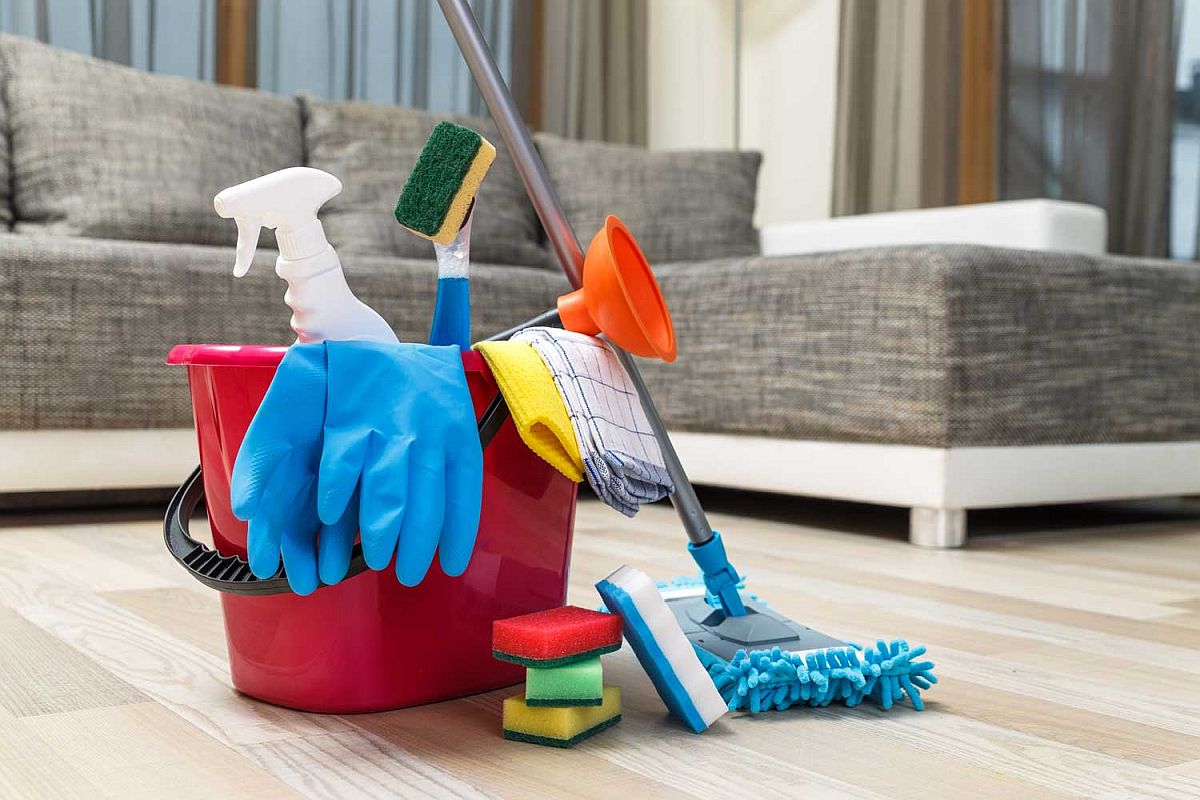 Home cleaning tips for a Corona-free living environment are simple, easy to follow and might actually demand nothing beyond repeating your cleaning regimen just a bit more often. Without wasting too much of your time further, here are 7 simple tips that get the job done and keep the virus out –
1. Start with Basic Personal Hygiene
You might have already heard this a million times in the last few weeks, but do not undervalue the need for proper personal hygiene. Do wash your hands regularly with soap (new research suggest soap might be more effective than just handsanitizers in combating Corona), cover your face while coughing and sneezing and do not touch any other surfaces in your home when you do before washing your hands. These are simple and basic etiquette and habits and are your first defense against Coronavirus.
2. Mail and Food are Mostly Safe!
Before getting to the nitty-gritty of cleaning surfaces I your home, we want to dispel some myths first. Yes, Coronavirus can survive on cardboard for nearly 24 hours, but experts suggest that chances of contracting it through your mail or home delivery packages is almost close to zero. So are the chances of getting infected through food and food products. It is from one person to another that the infection spreads most rapidly. Yes, by all means clean your hands after handling new package, but there is no need to avoid them completely; especially when home quarantine is the better option.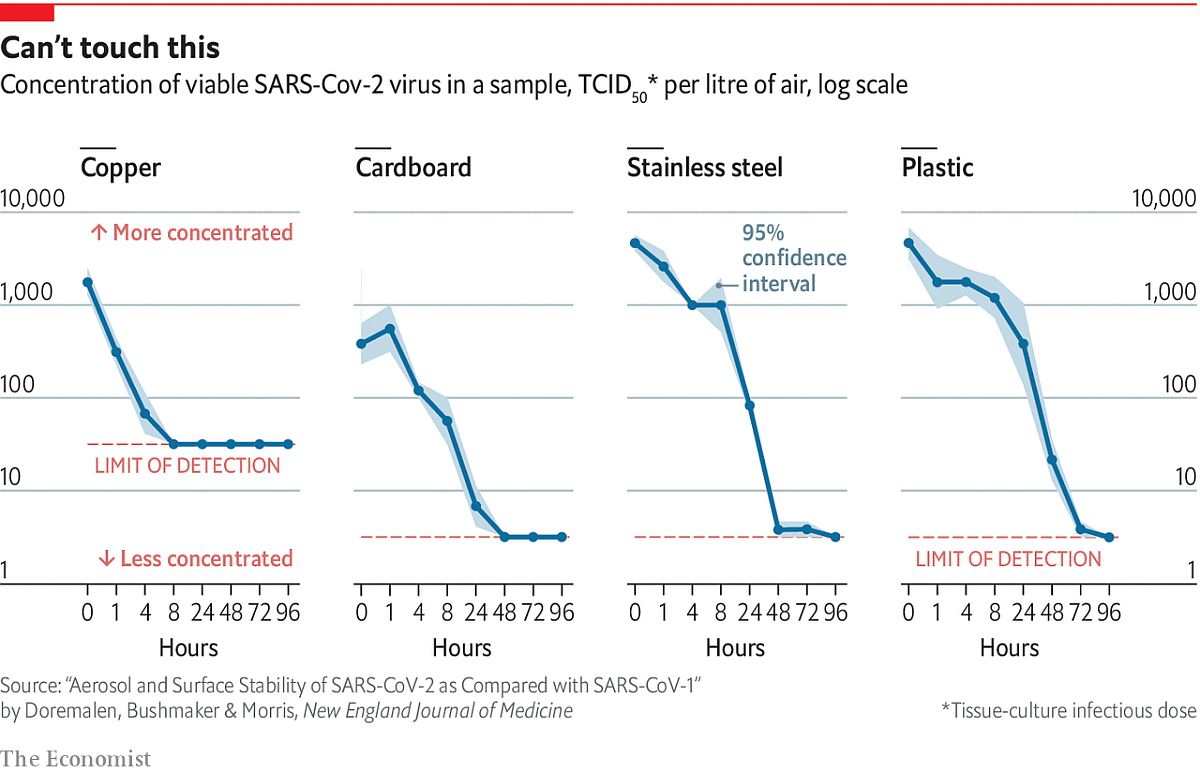 3. Leave Footwear Outside
Coming to your home and how the virus might find its way on to one of the surfaces inside, you can start off with the entry room. For the next few weeks leaving your shoes and footwear just outside the main living area is a good choice. This keeps dirt and everything else that you drag in firmly out.
4. Target Surfaces You Touch Often
'High-touch surfaces' is the key mantra in this time of crisis and cleaning them is a great way to keep out the Coronavirus. If you already are in quarantine, then the chances of being infected now are almost close to zero. Clean surfaces like door knobs, handles, work desk tops, kitchen counters, islands and other areas that see plenty of traffic all day long. Wipe them with a cleaning agent first and then with a disinfectant to get the job done.
5. Clean things Thoroughly
Experts are starting to suggest that instead of just randomly spraying disinfectants all around, a better way of dealing with the virus is by first cleaning out any dirt before you use a disinfectant that is appropriate. This might feel a bit tiresome, but it is the least you can do for your own safety. Start by removing dirt and other contaminants before using those wipes and sprays!
6. Use your Basic Cleaning Products
The EPA has already given a detailed list of everything you can use to clean your home effectively and keep out the virus. The list is pretty basic with components like Hydrogen peroxide, Isopropyl alcohol, which can be found in most store-bought disinfectants and cleaners. In fact, everything you need should be present in you array of cleaning products already at home. Just repeat your cleaning routine more often in these trying times.
7. Clean Your Electronic Devices and Accessories
This is one step that you just not miss; especially in this digital age where even kids come in contact with a wide range of gadgets. Everything from your phone to the TV remote, gaming console controls and laptop keyboard can harbor the virus if not cleaned properly. There is no need to go overboard here, but do keep them as clean as possible. Do not forget your headsets and other devices that you constantly come in contact with.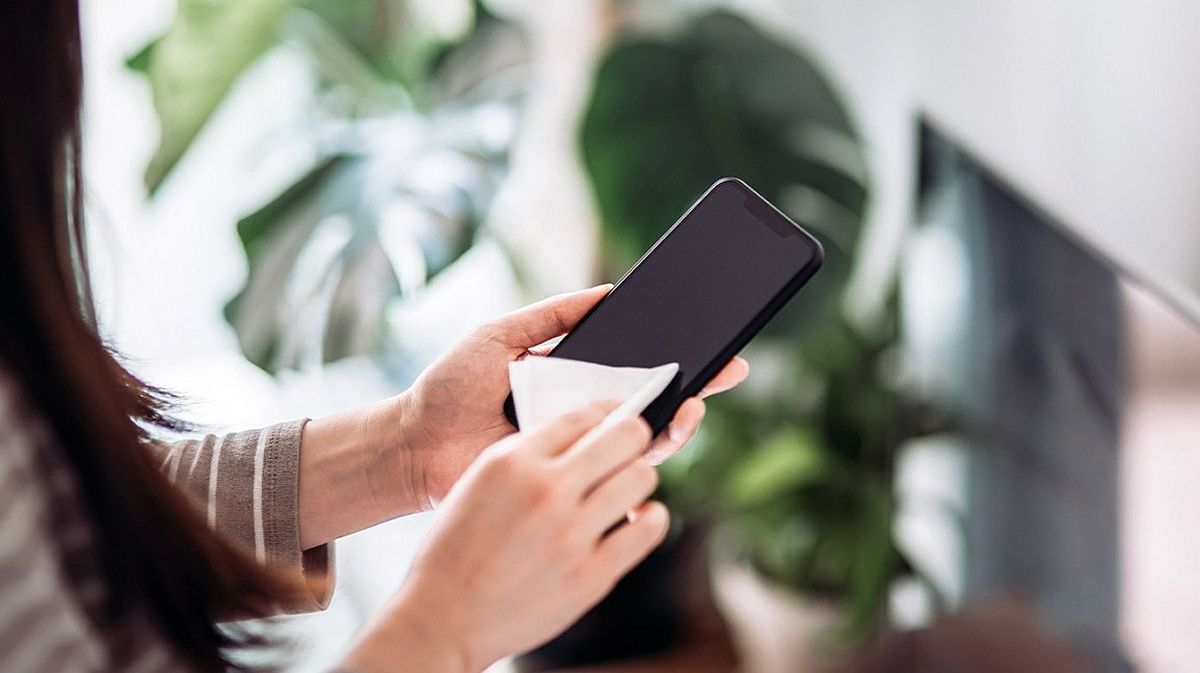 You're reading Home Cleaning Tips during Coronavirus Pandemic, originally posted on Decoist. If you enjoyed this post, be sure to follow Decoist on Twitter, Facebook and Pinterest.