Faulkner Architects creates an expansive home on a challenging mountain slope.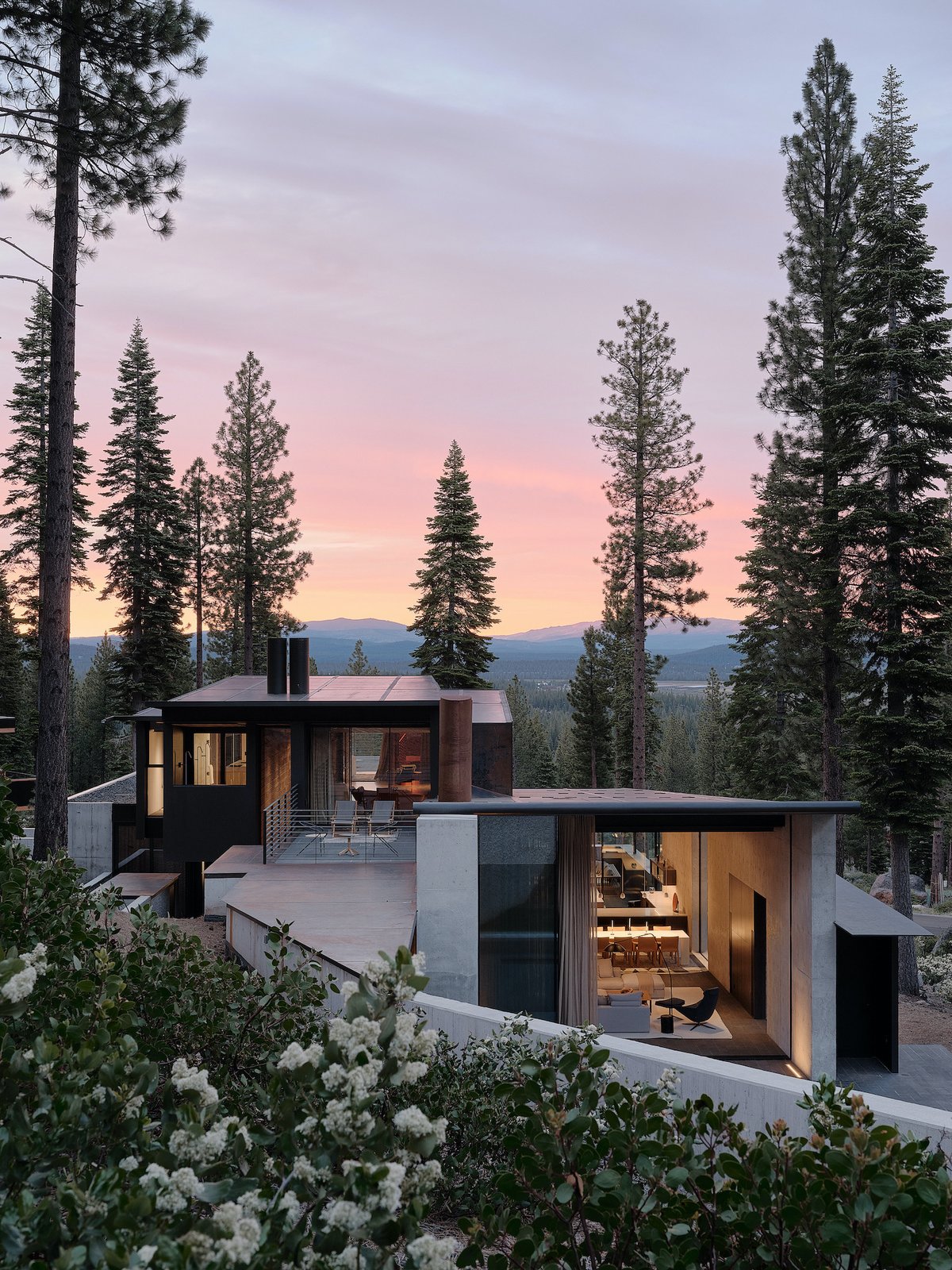 Imagine being able to ski straight from the slopes to the comfort of your mountainside home. That's the reality that Faulkner Architects built for an active Northern California family.
Seeking a retreat for themselves and extended relatives, the clients purchased a densely forested north-facing lot on a steep, nearly 30-degree slope adjacent to a ski run and a lodge. The tough site presented challenges, and the unforgiving mountain weather called for a durable, time-proven material palette.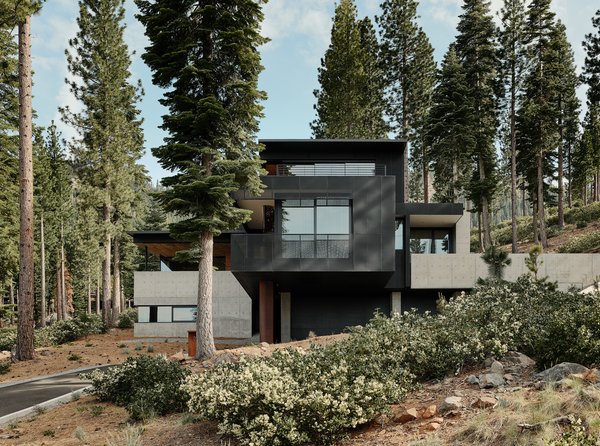 Although the multivolume home has a large footprint of over 7,000 square feet, it evokes "the feeling of a smaller ski cabin with one singular space for cooking and dining," Faulkner says. "You just feel the size of the gathering space."
The roof "tilts up to the mountains and down to the valley like a visor, while the main home mirrors the ski run to the east side of the property, so the home has a central axis that runs up through it," he says.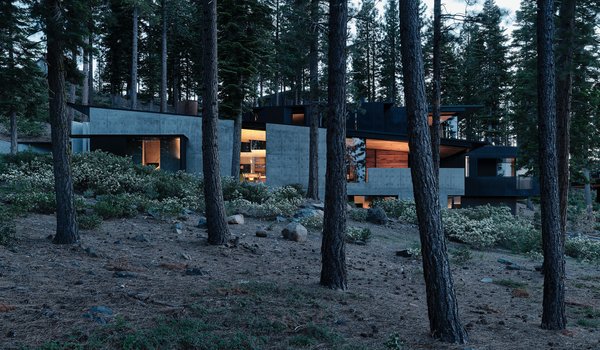 The home's minimalist material palette consists of concrete, glass, walnut, and basalt. Large, 20-foot-long insulated concrete walls carve into the site to hold back the earth. Inside, full-height sliding glass doors connect the home with the surrounding mountains and the ski run and meadow below. Light pours into an outdoor space south of the living room, where the family can sit on pleasant evenings.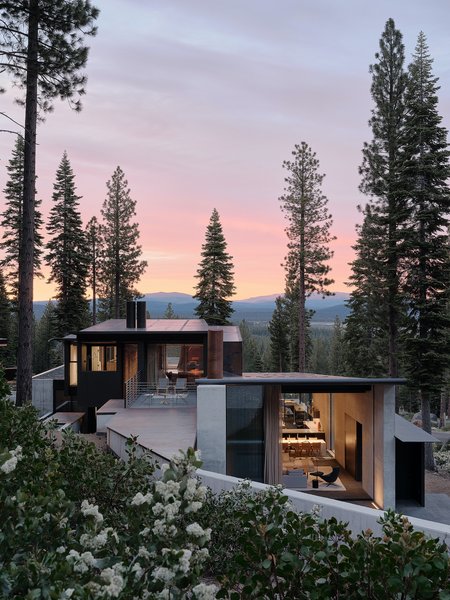 See the full story on Dwell.com: You Can Ski Right Into the Living Room of This Mountain Retreat
Related stories:
A $70K Remodel Turns a Tiny Oregon Cabin Into an Idyllic Home for a Family of Four
A Soulful Renovation in Santa Barbara Brings the Mountains Front and Center
An Australian Home Nods to Oscar Niemeyer With Curvaceous Concrete Forms