Nine years ago, Jessica Helgerson turned a former goose check station into the perfect tiny house for her family. Today, it's been repurposed once again—to house a surgeon during the coronavirus pandemic.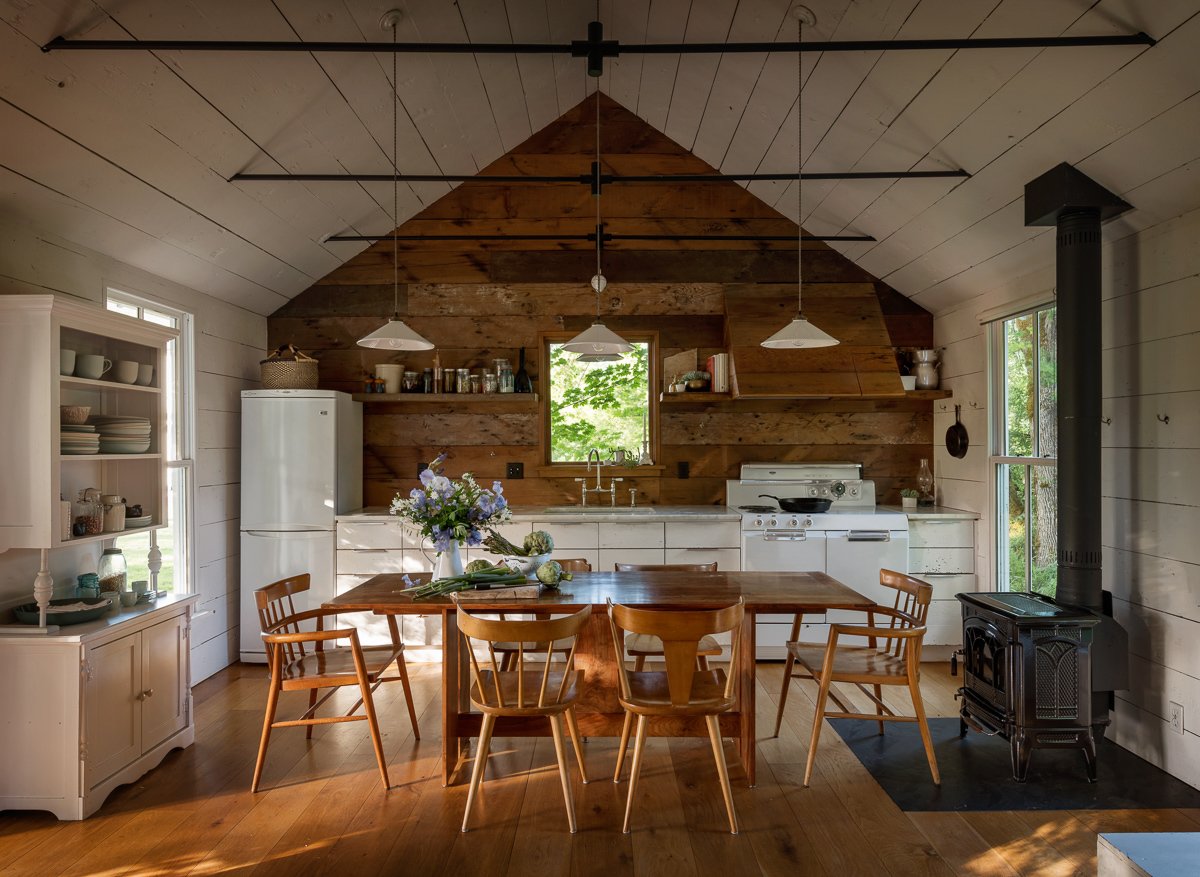 When Jessica and her husband Yianni bought a five-acre property on Sauvie Island, an Oregon farming community along the Columbia River, the plan was for it to be a "project property." They would renovate a small, 540-square-foot historic building there and visit on weekends to escape from their apartment in the bustling city of Portland.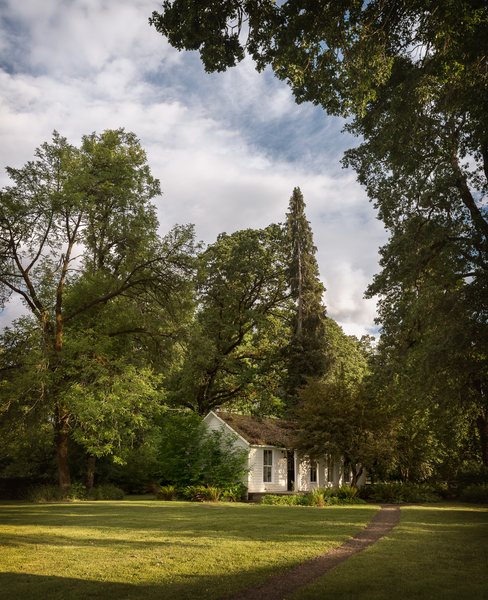 The family hadn't planned to actually live in the cabin, which was enjoying its fourth reincarnation after having originally been a home for shipyard workers in Vanport Village in the forties, then a goose check station, and most recently a dilapidated rental property.
"We came out here to celebrate my birthday nine years ago, and never left," says Jessica. "We just absolutely had the cutest, sweetest, happiest weekend. We realized how nice it was for our family to be all mushed together, and that was that."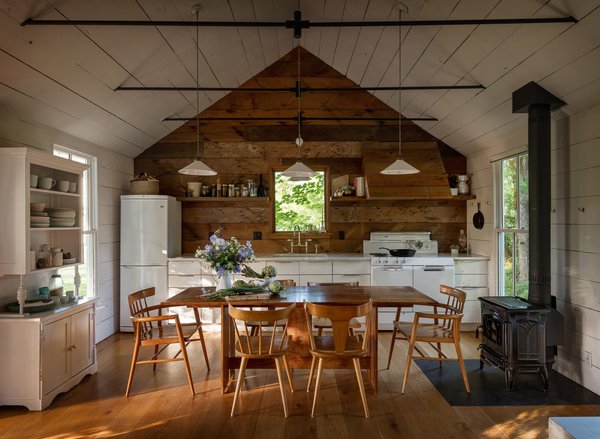 Renovating the home involved a complete rebuild—the only original feature of the two-bedroom, one-bath cabin is the footprint. But almost every facet of construction incorporated reclaimed, reused, or period-appropriate materials. Jessica's design philosophy in her business, Jessica Helgerson Interior Design, is to always maintain a respect for place.
"We do a lot of renovation work, and if we're working on an old Tudor or a midcentury, we're going to use materials used at that time," says Jessica. "I try to avoid trends, and do what seems appropriate for the place."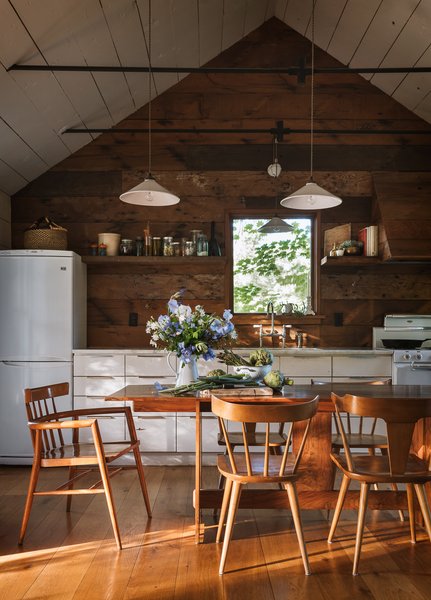 See the full story on Dwell.com: A $70K Remodel Turns a Tiny Oregon Cabin Into an Idyllic Home for a Family of Four
Related stories:
A Soulful Renovation in Santa Barbara Brings the Mountains Front and Center
An Australian Home Nods to Oscar Niemeyer With Curvaceous Concrete Forms
A Tranquil Home Takes Root in a Glorious Grove of Oak Trees