Lazor Office builds a three-level home with a curvaceous interior inspired by form of a grand piano.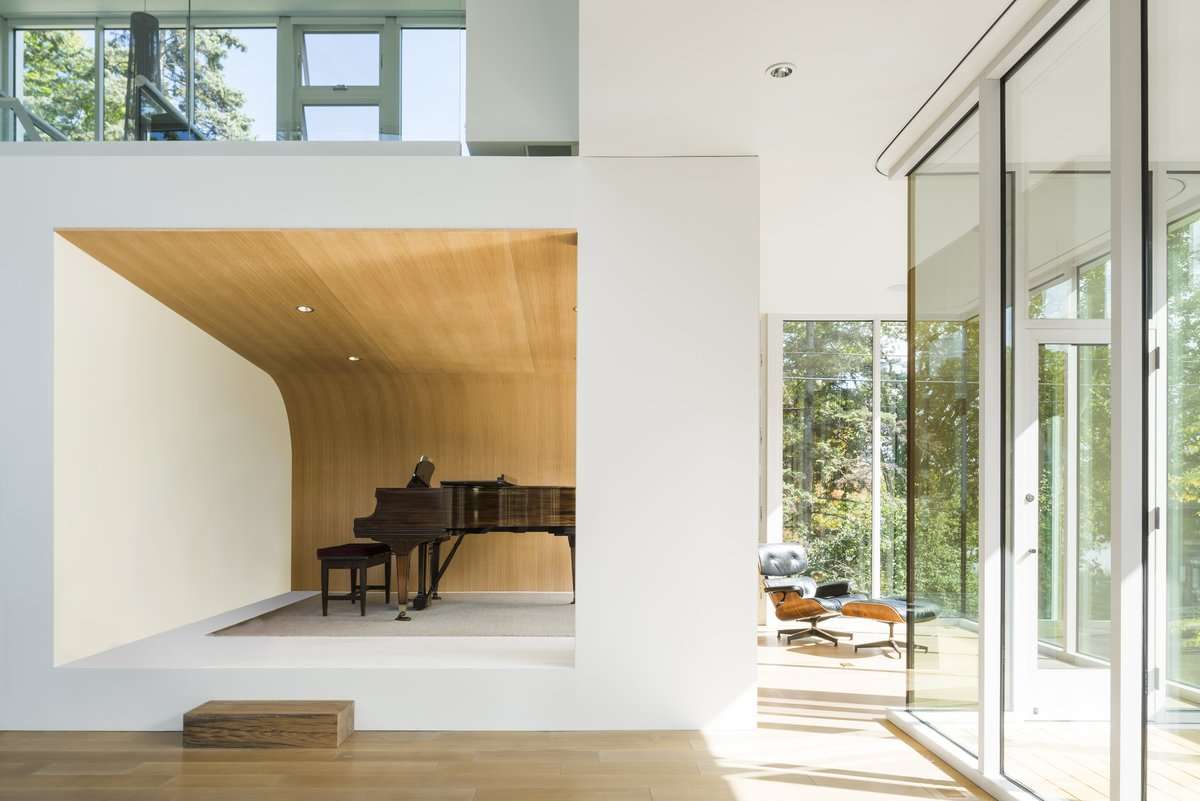 Mandy Tuong, a former classical pianist, and Paul Johnston have fallen in love with their custom Minneapolis home on "a soul level," Mandy says. Working with Charlie Lazor, principal of Lazor Office, they envisioned a contemporary, daylit home inspired by the architectural genius of Marcel Breuer.
As a college student, Paul developed an eye for architecture—and he lived, studied, and worshipped in Breuer's Brutalist structures on the St. John's University campus in Collegeville, Minnesota.
The couple sought a design that shied away from "the type of modernism that is popping up these days that feels a bit less inspired. They wanted something different," Lazor says.
"There are plenty of modern-looking places out there that are gorgeous, but no one's work really spoke to us like Charlie's. It was beautiful in its simplicity; bold because of its nuances; unpredictable, and so incredibly personal and usable all at once," Mandy adds.
The home sits just off Cedar Lake in a neighborhood full of '60s and '70s homes with a handful of modernist dwellings. There's even a home across the street designed by the famed Elizabeth Close, one of the first professionally trained female architects in the world.
See the full story on Dwell.com: A Baby Grand Takes Center Stage in This Curvy Home for a Minneapolis Musician