Renovating aging homes can be tricky at the best of times. The conundrum with such residences is the balance one needs to find between the past and the present – a way to combine tradition with modernity in a seamless fashion. The task becomes that much harder when a classic home from 1890's needs to be revamped and given a facelift that welcomes polished minimalism! Refined and at the same time inviting, the Macpherson Renovation is one such exquisite makeover where one can see the old give way to new in a seamless and fluid fashion. Designed by VFA Architecture + Design for a couple who are design aficionados, the new interiors is draped in white.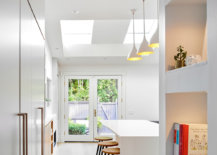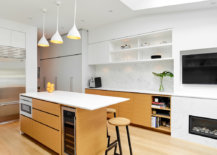 The project involved renovation of the lower level of the house with the living area at the front and the social kitchen and dining area at the rear. White is the color of choice in here with oak, marble and lacquered finishes making an impact in the kitchen and the living space as well. Some of the more traditional features of the house like the fireplace have been carefully preserved and enhanced even as the space around them gets a contemporary facelift. Removing unnecessary internal partitions and excessive décor, the interior now feels minimal and far more visually spacious.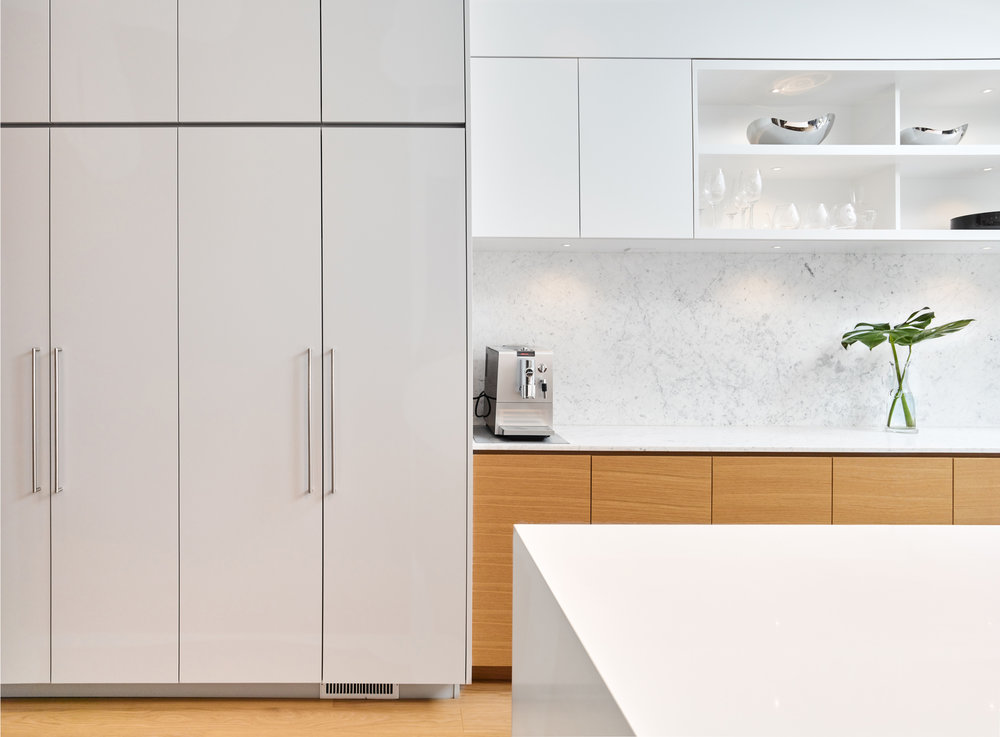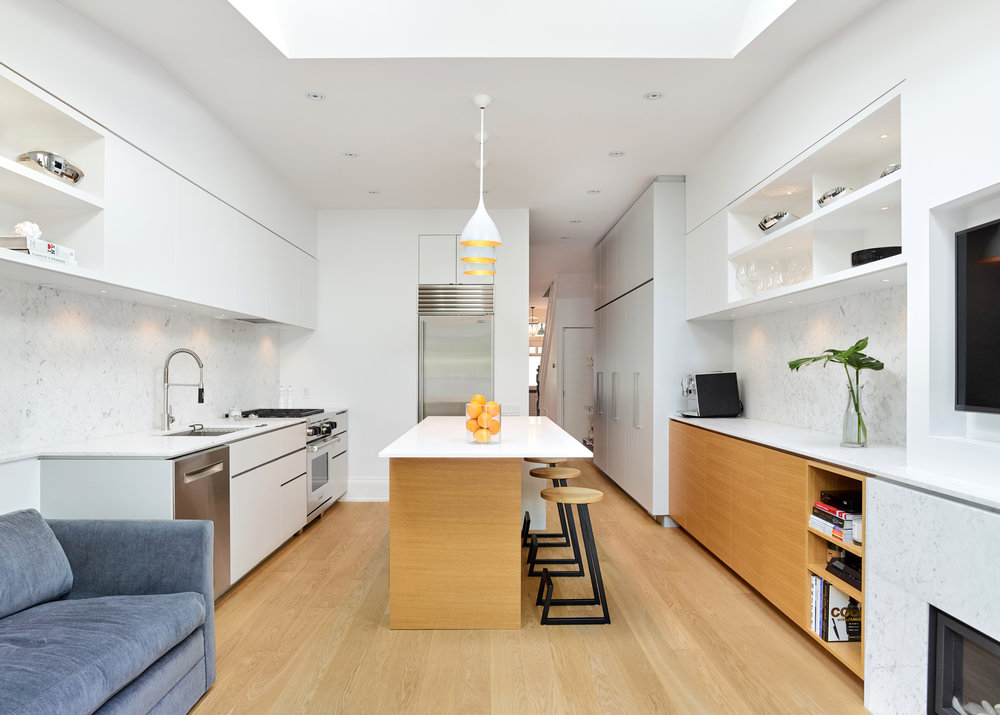 Skylights and rear doors bring in all the natural light needed in the kitchen, turning it into a relaxing setting where friends and family can come together any time of the day. A perfect transformation that is breezy and chic! [Photography: Scott Norsworthy]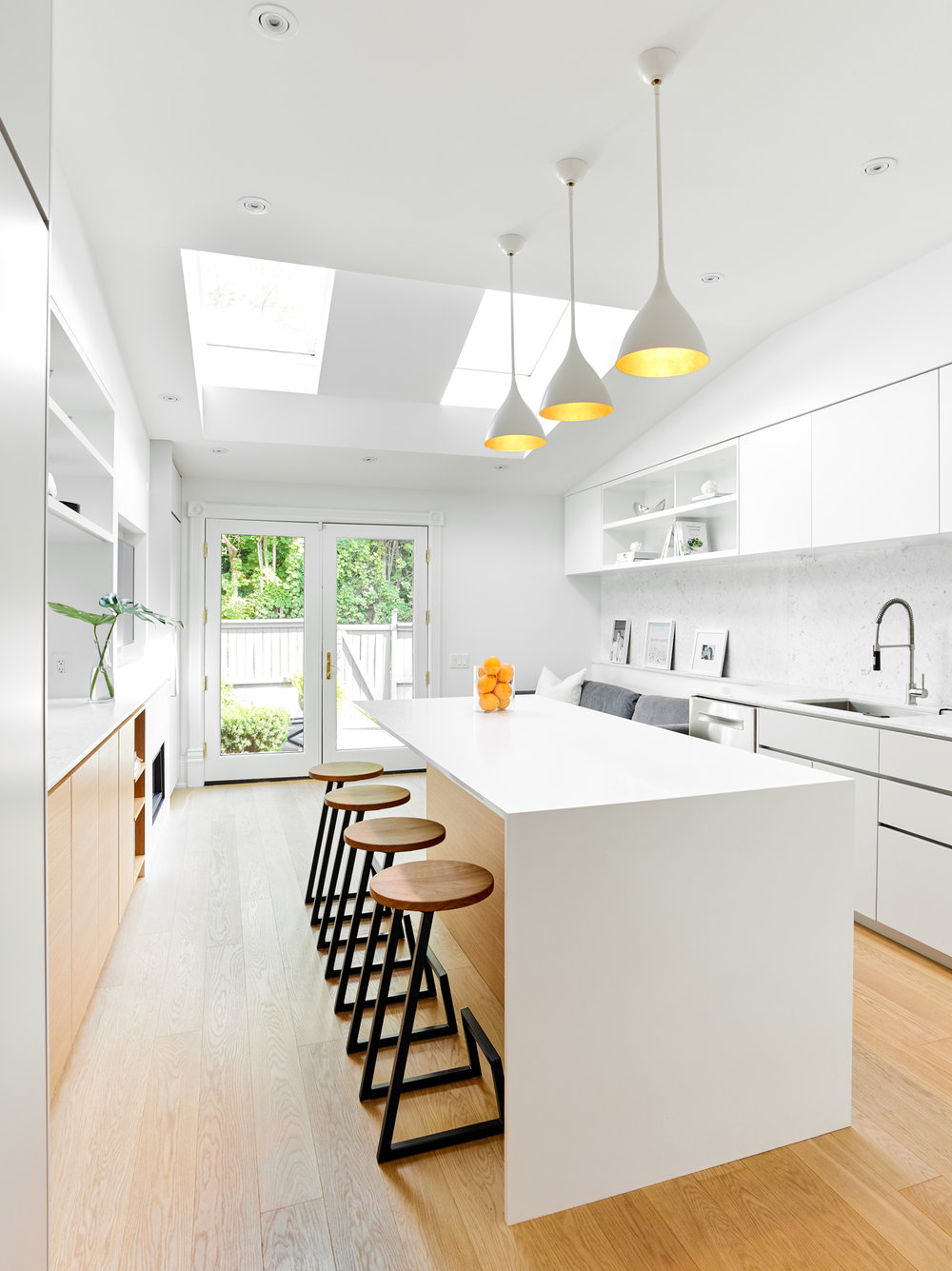 You're reading Aging 1890's Toronto Home Gets a Polished, Minimal New Interior, originally posted on Decoist. If you enjoyed this post, be sure to follow Decoist on Twitter, Facebook and Pinterest.