Sitting on top of an old building in the beautiful city of Barcelona, Small Attic in Gràcia was designed by NORA studio finds new life as a gorgeous and unique apartment that is unlike anything else. The apartment was previously a water deposit and then a penthouse that was forgotten and found in a poor state. Architects from NORA Studio not only gave the space a new lease of life, but also transformed the entire interior in a 'conversation pit' of sorts – a space that sits on a lower level compared to the equally spacious terrace that is next to it. While we normally see many homes where the deck, patio or terrace are a couple of steps below the living area in gradient, this apartment takes the exactly opposite approach!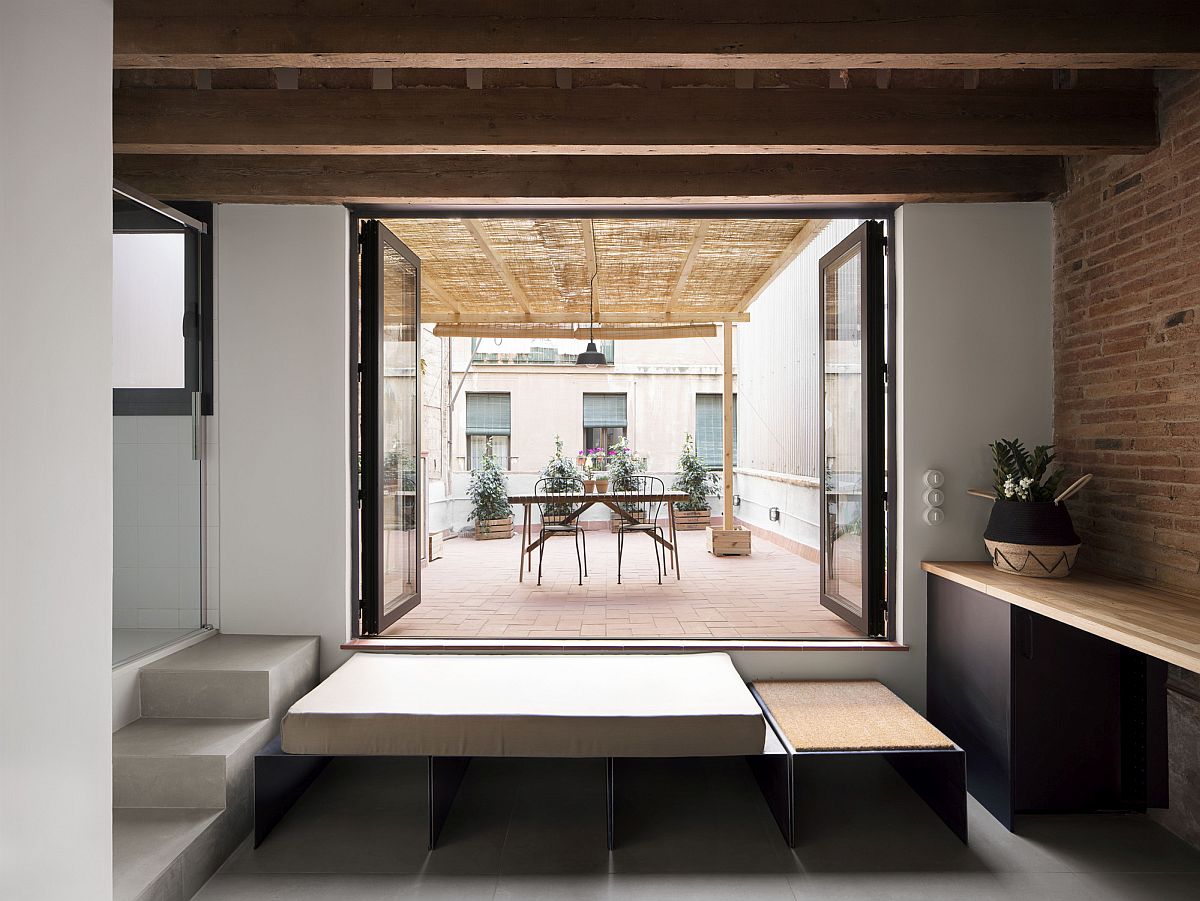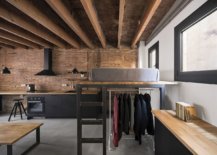 One would have to climb a couple of steps at the end of the living are to access the terrace that holds a large pergola, outdoor dining area and kitchen. The pergola does more than just offer shade as the living room is extended outside thanks to this sheltered area. Also, the pergola provides privacy for those inside and turns the terrace into a relaxing setting for the homeowners. The living area is one large room with a single-wall kitchen on one side and a floating bed on the other side. A small shelf on the end acts as the closet while there is plenty of storage space under the bed itself.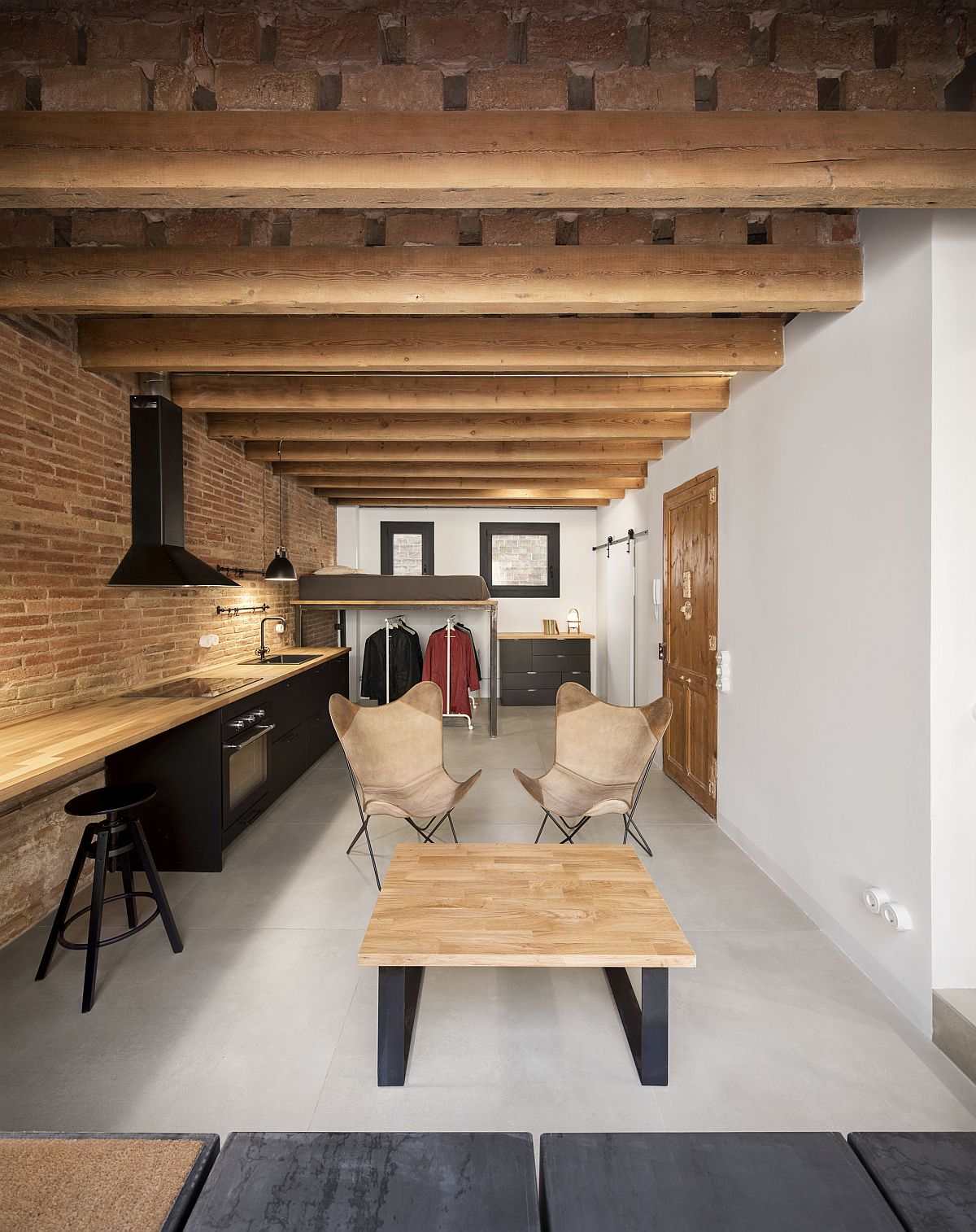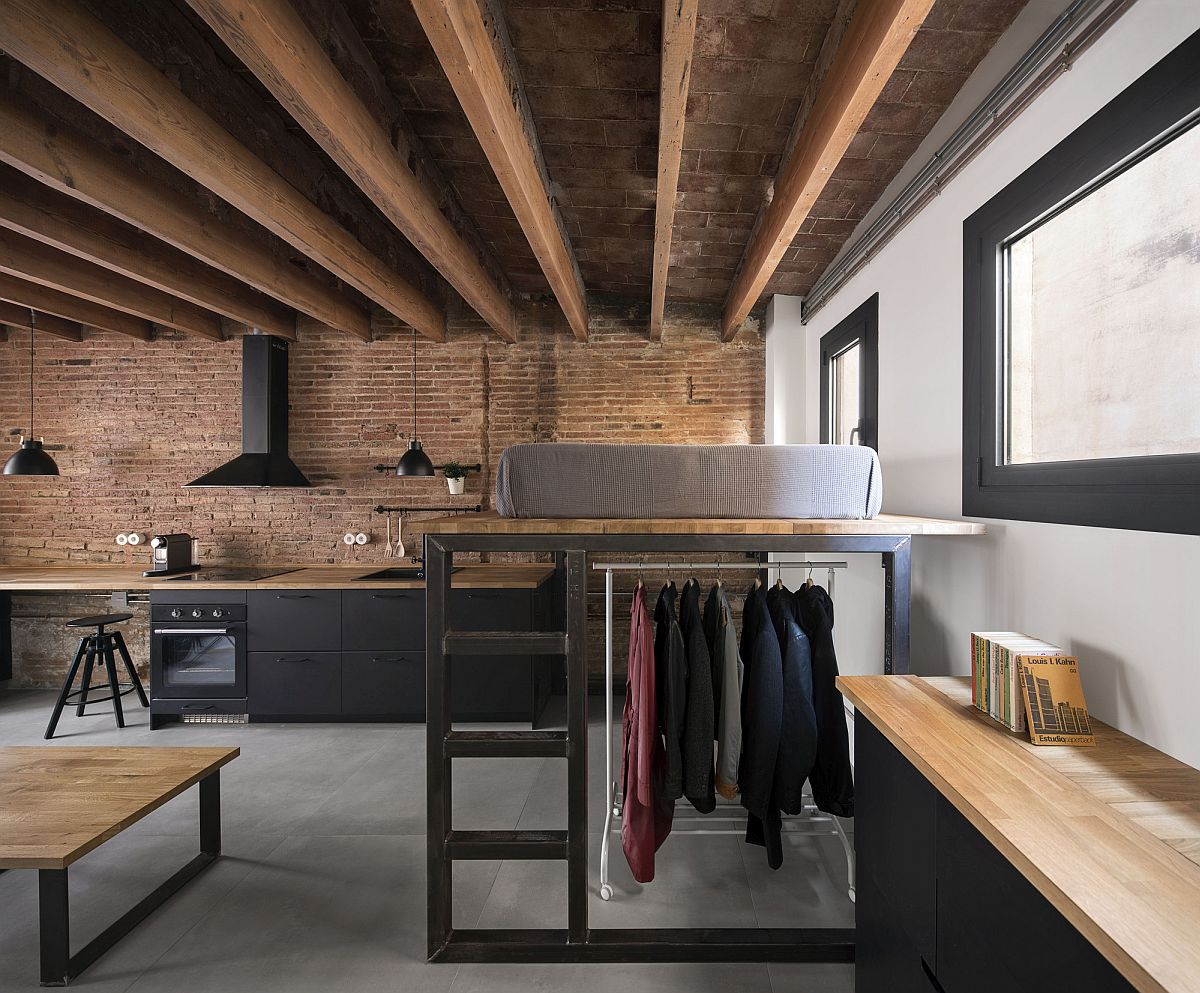 Large brick walls that have been exposed and preserved along with wooden ceiling beams give the interior ample textural contrast. Folding glass doors open the living space towards the terrace even as the 'sunken lounge style' of the living area leaves you impressed! [Photography: Del Rio Bani]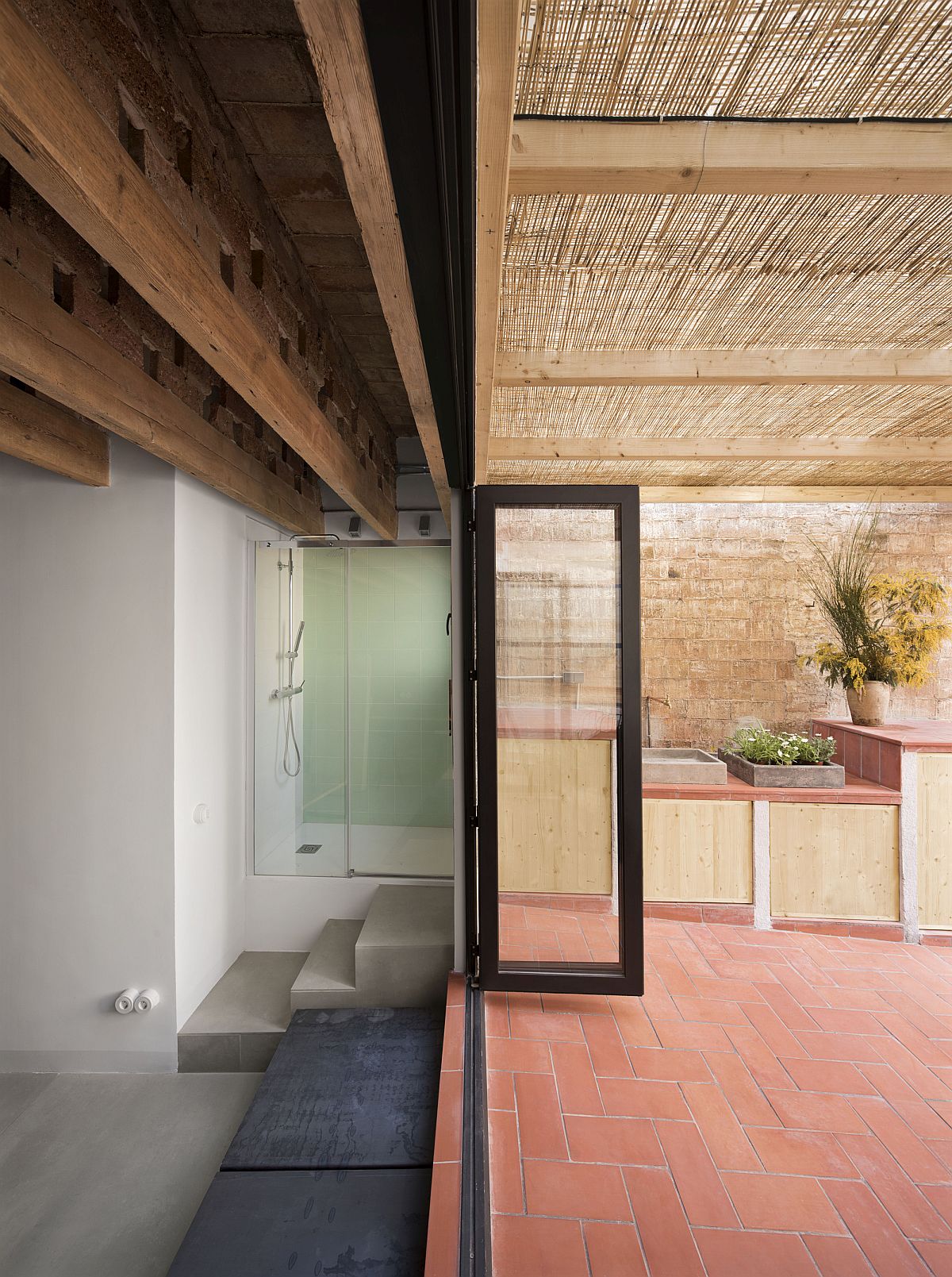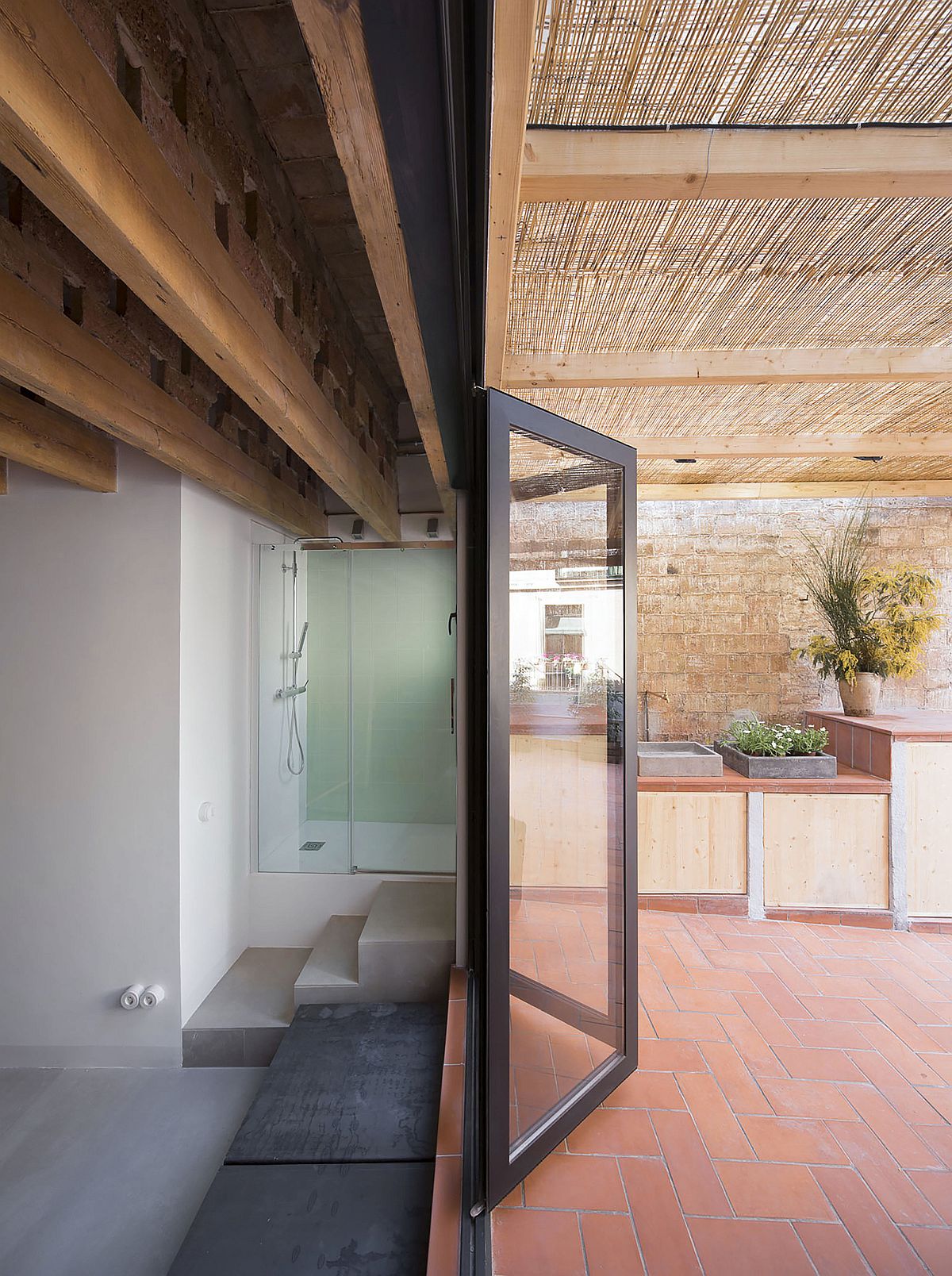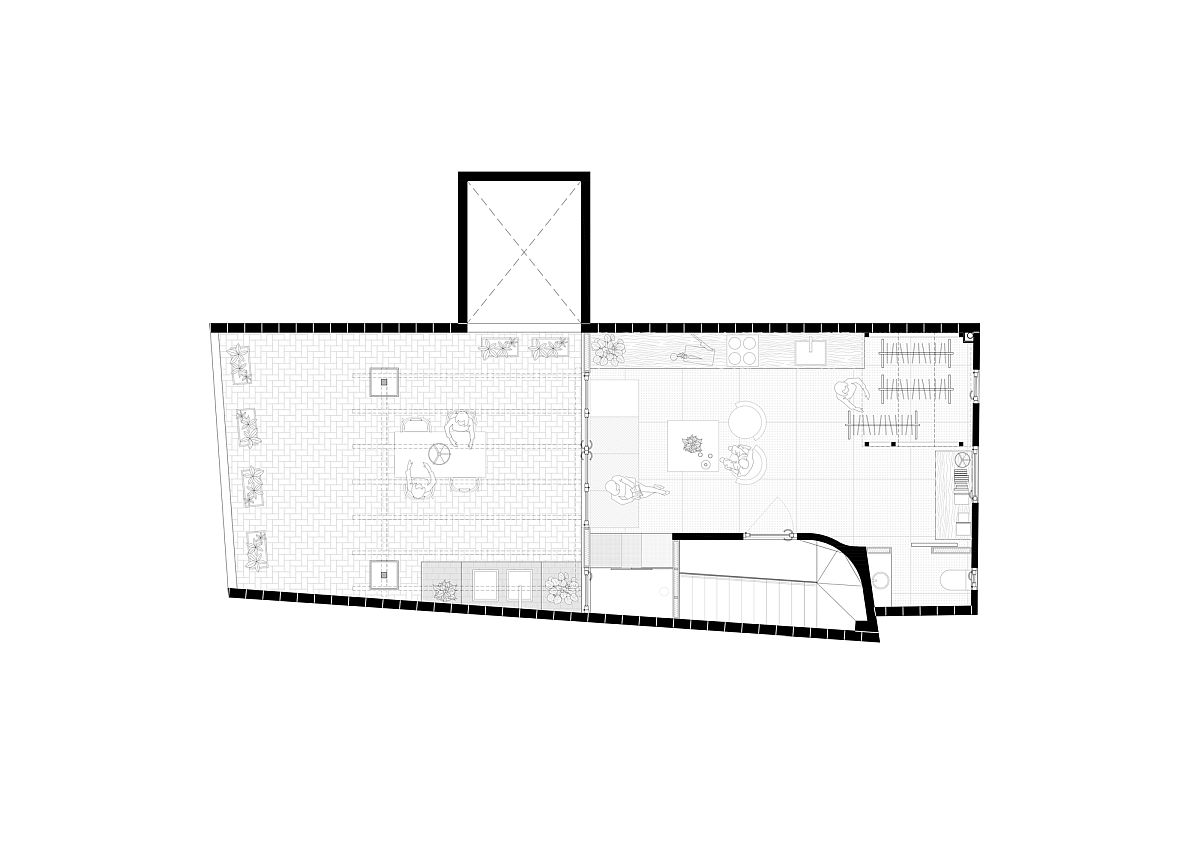 You're reading Ingenious Small Attic Apartment Turns Entire Interior into a Conversation Pit!, originally posted on Decoist. If you enjoyed this post, be sure to follow Decoist on Twitter, Facebook and Pinterest.