The House of Three Trees showcases the power of traditional wooden joinery.
An inventive display of wooden joinery technique, The House of Three Trees in Sanju-si, South Korea, is not only supported by tree structures inside, but evokes a canopy with a roof that seems to hover over a plywood and polycarbonate-paneled exterior.
Designed by Seoul-based practice JK-AR, the experimental residence explores what the firm describes as an "alternate reality"—one in which timber resources weren't depleted, and reinforced concrete didn't become a dominant building material. Built without additional fasteners such as nails, the digitally fabricated trees within the home are intricate woven together to support the roof. Time can be felt passing in this serene space as light pours in and recedes through the clerestory windows, casting shadows amongst the trees.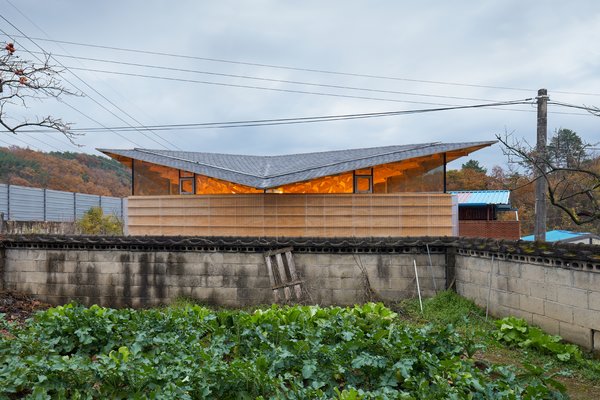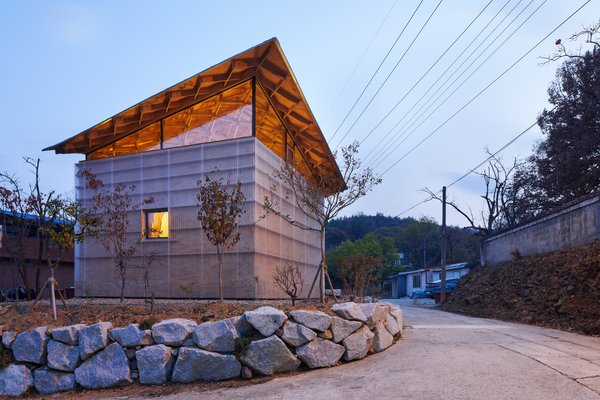 See the full story on Dwell.com: Interlocking Trees Support the Roof of This South Korean Home