The idea of integrating an existing home with a new, more modern extension can come in many different forms. Landscape, specific needs of the homeowners, style of the existing building and budget are the factors that define every new extension and addition project. Nestled in the neighborhood of Ituzaingó, Buenos Aires, Argentina, the House PR takes and indoor-outdoor approach as a series of courtyards and walkways links the old with the new in here. The second building that sits next to the existing home is spread on a single level and creates a brilliant array of sheltered outdoor spaces that acts as transition zones between different volumes.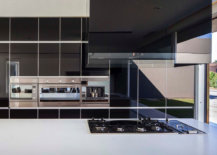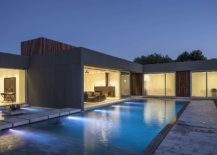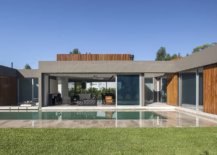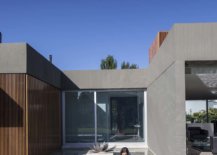 Designed by GMARQ, the house feels contemporary, relaxed and it is the pool and garden area outside that ends up becoming the focal point. Sliding and stackable glass doors connect the living area, kitchen and dining space along with the bedroom volumes with the lovely landscape outside. Wood and glass shape much of the façade along with polished modern finishes in gray; crating an exquisite balance of elements. On the inside, it is wood and white that shapes the backdrop even as the kitchen add sparkling black and stainless steel finishes. Elegant and affluent, this is a home that exudes luxury!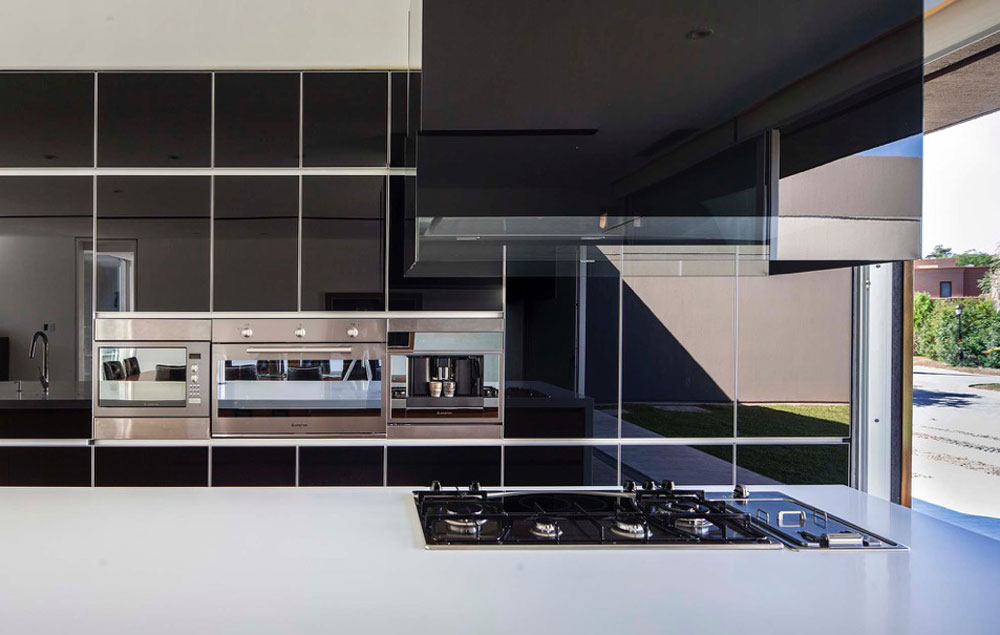 The challenge of this project, located in a close neighborhood of Ituzaingó, was to use the existing construction and enlarge it towards the big plot of land. After analyzing the different alternatives, GMARQ decided to establish a programmatic division, where the existing house works only as S.U.M and grill to receive visits, and the new construction is the house of daily use…
You're reading Modern Buenos Aires Residence Intertwines Spaces with Series of Courtyards, originally posted on Decoist. If you enjoyed this post, be sure to follow Decoist on Twitter, Facebook and Pinterest.