The Hamptons is a setting where there is no shortage of opulent homes that take their homeowners away from constant urban rush. But the Amagansett House is a touch different from the others in the neighborhood both on the outside and the inside. Designed by Jessica Helgerson Interior Design, the house was specifically created to meet the needs of its stylish owners by combining their existing collection of Danish décor pieces with a backdrop that is understated and classy. Scandinavian is the style of choice inside this lovely retreat where the backdrop is largely white and monochromatic. Apart from the muted backdrop, it is pale and painted wood features along with brass and marble accents that make the biggest visual impact in here.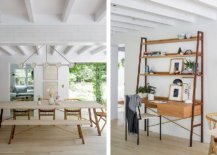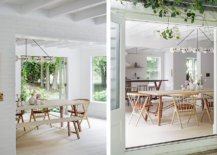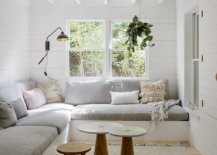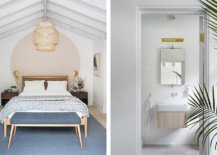 The most striking feature of this home is the seamless way in which the outdoors and the interior are intertwined to create large social spaces where nature takes over. A flood of natural light illuminates all the rooms and the color scheme of wood, white and natural greenery can be found in the bedroom and bathrooms as well. Bunk beds in the kids' room, custom built-in benches in every level of the house and curated furniture pieces that save space without taking away from the beautiful, cheerful appeal of the interior complete a setting that just looks picture-perfect.
This Hamptons home was a departure from the historic homes we often take on. With significant changes to the floor plan and finishes, the home transformed into a light filled Scandinavian inspired getaway for our clients. We designed cozy sitting rooms with built in sofas on each floor and expanded the kitchen to include space previously occupied by a screened porch.
You're reading Modern Hamptons Getaway Charms with a Muted Scandinavian Style, originally posted on Decoist. If you enjoyed this post, be sure to follow Decoist on Twitter, Facebook and Pinterest.