Starting out in a big city can be a daunting prospect. It becomes even more difficult in cities like New York, London or Melbourne where every inch of space is precious and getting an apartment for rent on the cheap is an achievement in itself. It is in these congested urban settings that the 1-bedroom apartment or the single bedroom apartment comes to your rescue. These tiny homes are often shared by bachelors and friends in big cities and they are also great for young couples just starting out in their careers.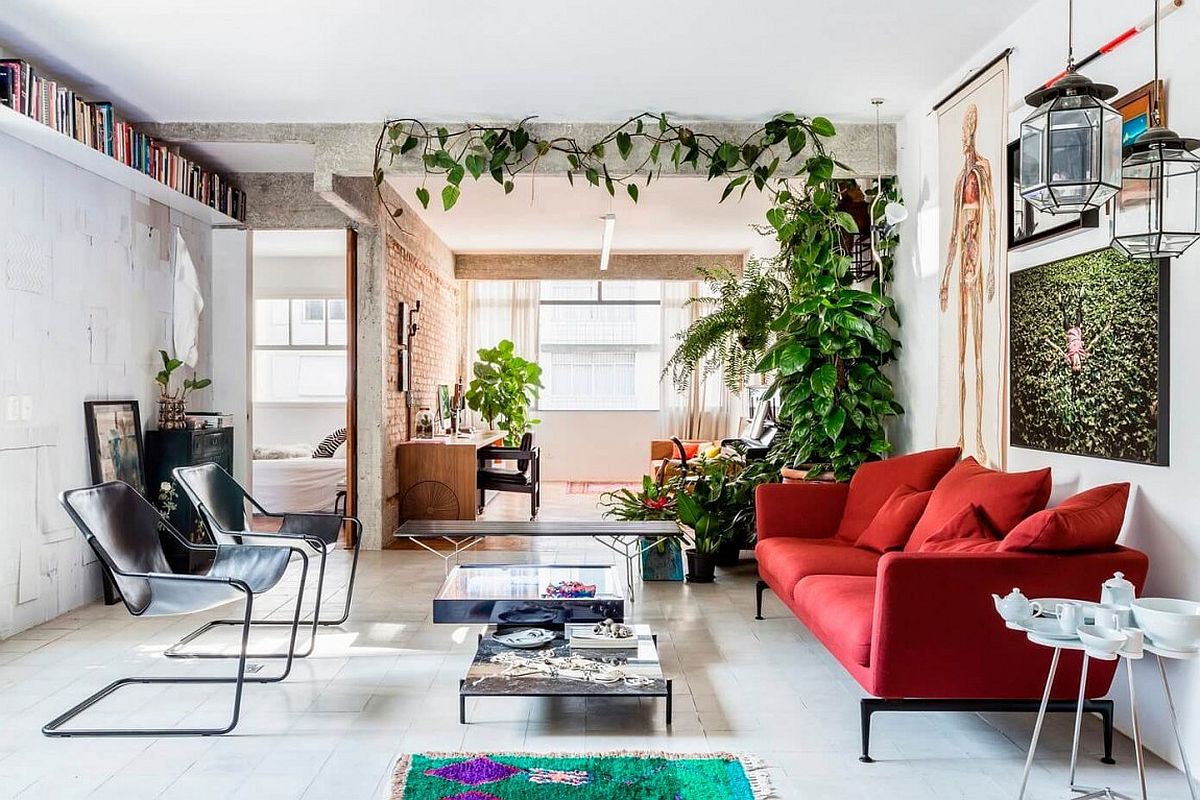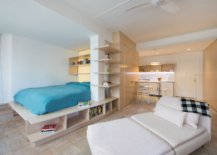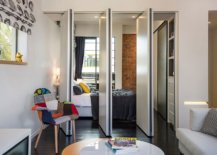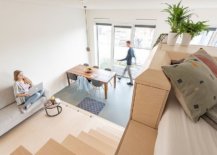 But what exactly constitutes a one-bedroom apartment? How are the different for those small studio apartments you also find everywhere? And most importantly, how can you transform these tiny settings into cozy dwellings where you feel welcome! From some of the most ingenious inspirations to answers to all those questions and great space-saving ideas, this is your guide to the smart, modern one-bedroom apartment –
What is a One Bedroom Apartment?
The one-bedroom apartment is a space where you get pretty much what is advertised – an open living area with kitchen and dining space and a separate bedroom and bathroom that are detached from the living area. This is the standard one-bedroom apartment design and it could vary a touch depending on the available space and the floor plan that the homeowner might want. If you are looking for a compact apartment for a young family or want a bit more privacy as you host guest, this is just right for you.
Small Studio Apartments
The studio apartment on the other hand offers pretty much everything that the one-bedroom apartment provides, but generally in a much smaller space. The big difference is that you do not get a separate bedroom in here and the bedroom is connected with the living room itself. Everything is contained in the one large living area with kitchen in a corner, dining space next to it and the bedroom in another corner next to the bathroom. This is an apartment more suited for friends who wish to bunk together and those who do not want too much privacy!
What Works for You
Choosing between whether you want a studio apartment or a one-bedroom apartment is all about what your spatial demands are, your personal needs and the budget you are working with. One-bedroom apartments are a bit more spacious and tend to cost a touch more than smaller studio apartments where privacy could be a concern. Many of these apartments that are available for rent come with furniture, making it a whole lot easier to start out fresh in a big city. Of course, you can also get empty one-bedroom apartments and customize the interior to meet your exact needs; but this is more of an option for homeowners.
Settle on a Style
In the small one-bedroom apartment, it is important to have clarity about the style that you want and the color scheme of the space. Often, it is white or light gray walls that work best. Moving past the neutral backdrop, it is safe to say that styles like Scandinavian and modern feel more apt in these tiny apartments rather than more extravagant ones like eclectic or rustic.
Discovering Space Above with Loft Levels
In the small apartment it is important to make most of the vertical space on offer. Even in the single bedroom, plan for a loft level that can double as a reading nook, relaxation zone and even as a second bedroom for guests. Sometimes you can move your primary bedroom above and use the space below as home office; allowing you to multi-task within the limited area.
Space-Saving Single Wall Kitchens
Single-wall kitchens are not an idea that is limited to the one-bedroom apartment alone, but they work especially well in here. Do away with whatever is unnecessary in here and add only the things you regularly use in the kitchen. A small countertop, maybe a tiny island on wheels that can be tucked in when not in use and floating shelves should do the rest.
Décor that Multitasks
Finally, do not underestimate the value of additions like the Murphy bed, fold-away desks and adaptable, modular furniture that saves square footage. These furniture choices can give the small apartment a more spacious look and with an even layer of lighting, you have a more cheerful and inviting interior that is not claustrophobic in any way.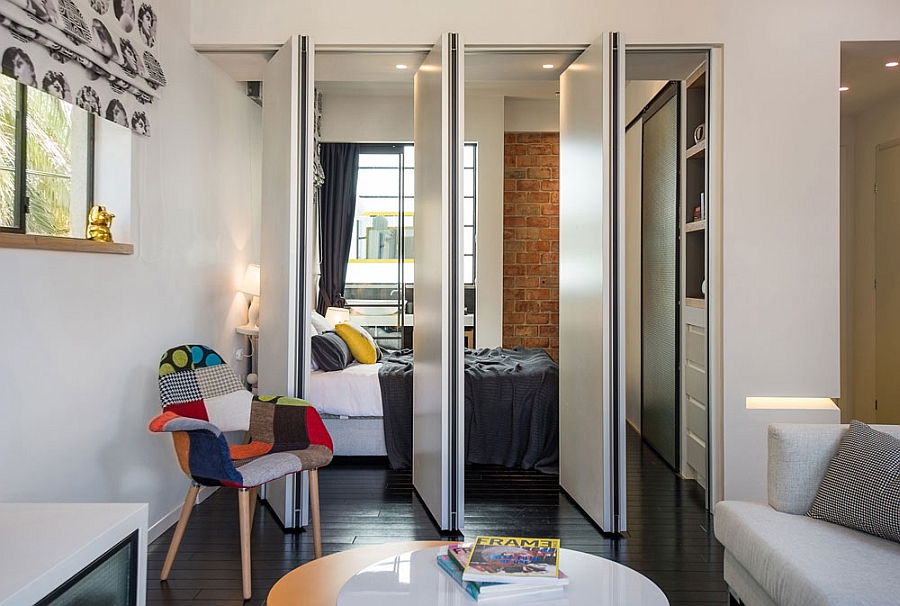 You're reading One Bedroom Apartments: Find Out the Best Ideas for these Small Spaces, originally posted on Decoist. If you enjoyed this post, be sure to follow Decoist on Twitter, Facebook and Pinterest.