If you are a design lover, then it is safe to see that you are already familiar with the specific architectural style and decorating influences that each major city brings along with it. Be it Melbourne, Barcelona, London or San Francisco, every city has a flavor of its own. Leading this pack globally is New York City with its wide range or architectural styles that emanate from its diverse neighborhoods. Today, we delve into Chelsea and take a look at a fabulous 'pied-a-terre' that combines some gorgeous vintage finds and antique décor with a vibrant modern backdrop. A Lorla Studio design, the interior feels cheerful, fresh and open with the apartment sporting a neutral backdrop in white.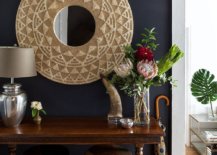 Step in and the living space greets you with a large couch that is finished in leather along with a classic credenza in wood that is decorated beautifully. The living area, kitchen and dining space are all visually linked with one another and have a common color scheme. Additions like the bright blue chair in the living area, the carpet in the kitchen and plenty of indoor plants add color and bring liveliness to an otherwise strictly contemporary home. The balcony outside with a large sectional and a smart coffee table also becomes a part of the interior.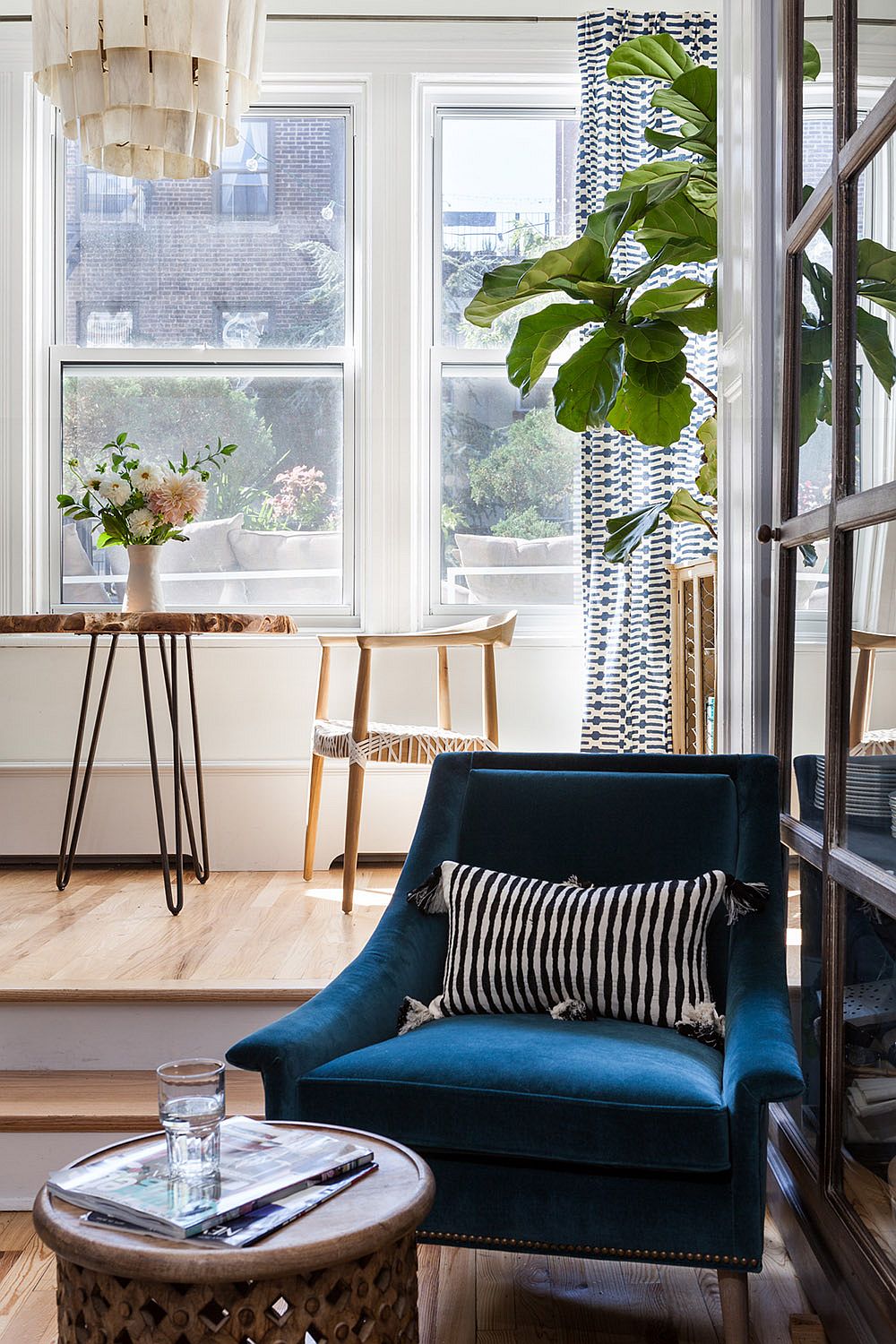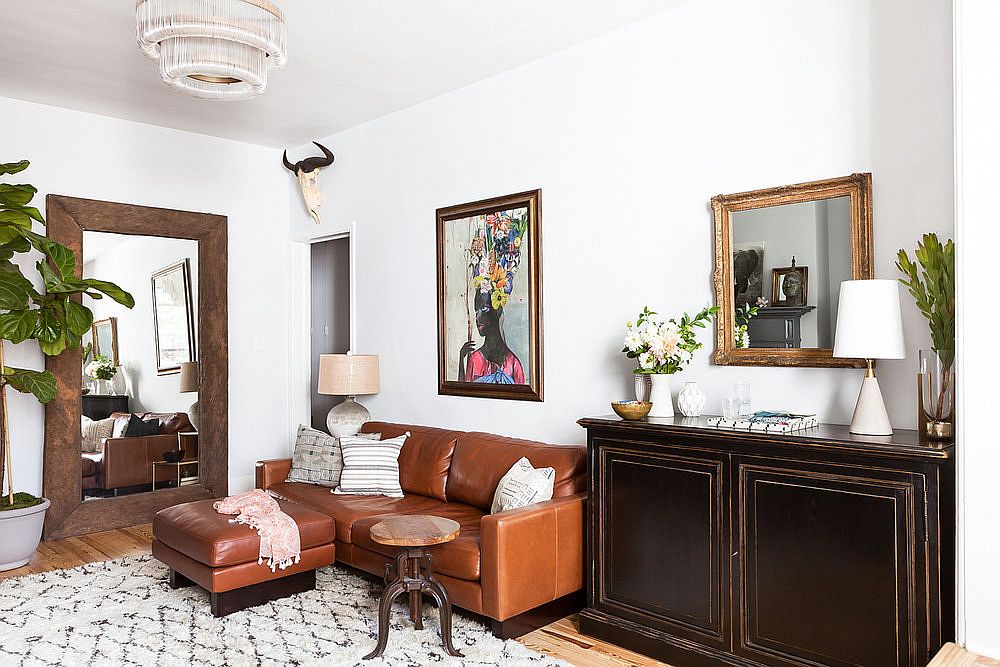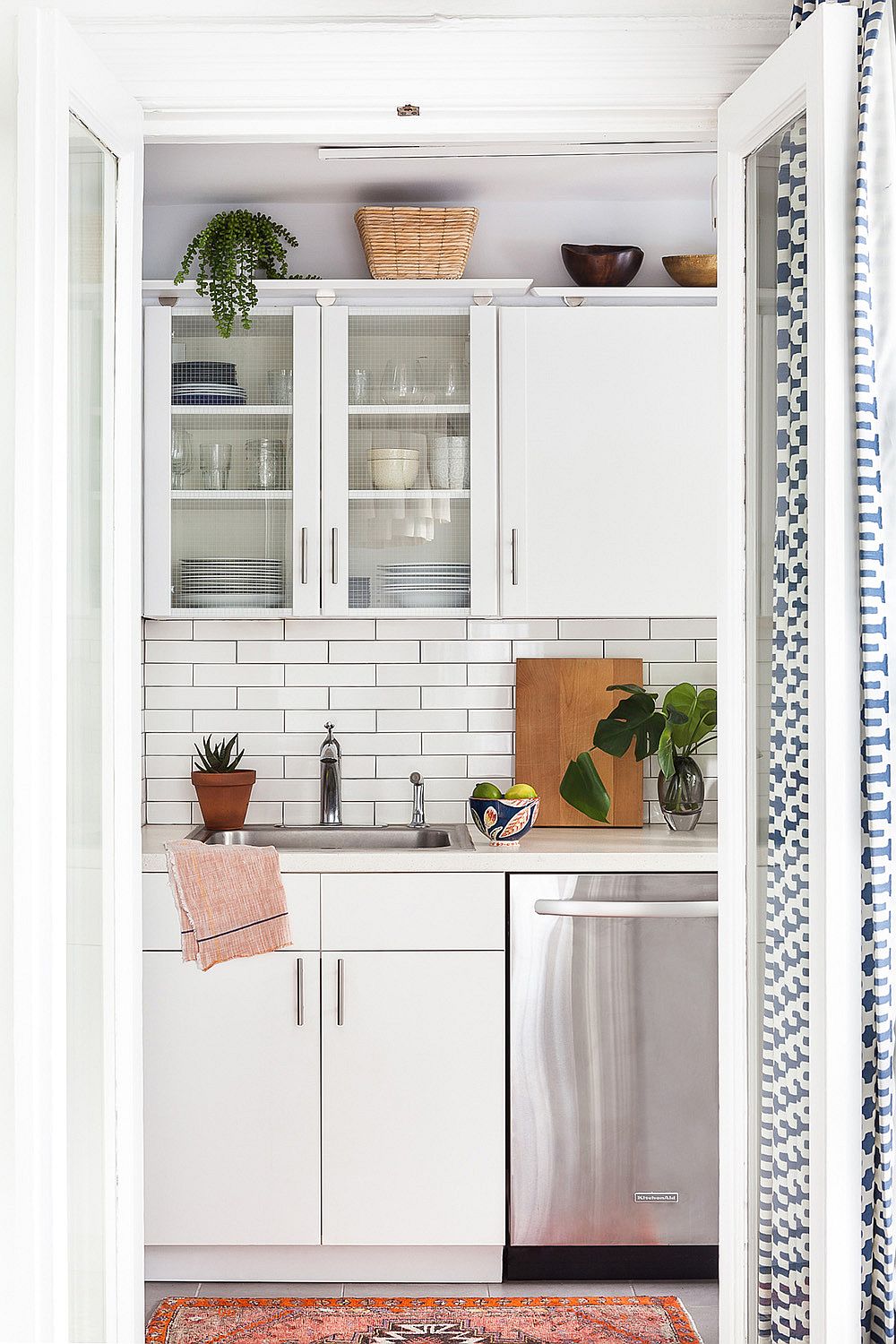 Large windows and curated artwork complete the small and snazzy home where comfort and aesthetics are intertwined ever so gracefully. It is only the bedrooms that embrace a bolder background with the dark gray walls that usher in an air of sophistication. Another NYC masterpiece!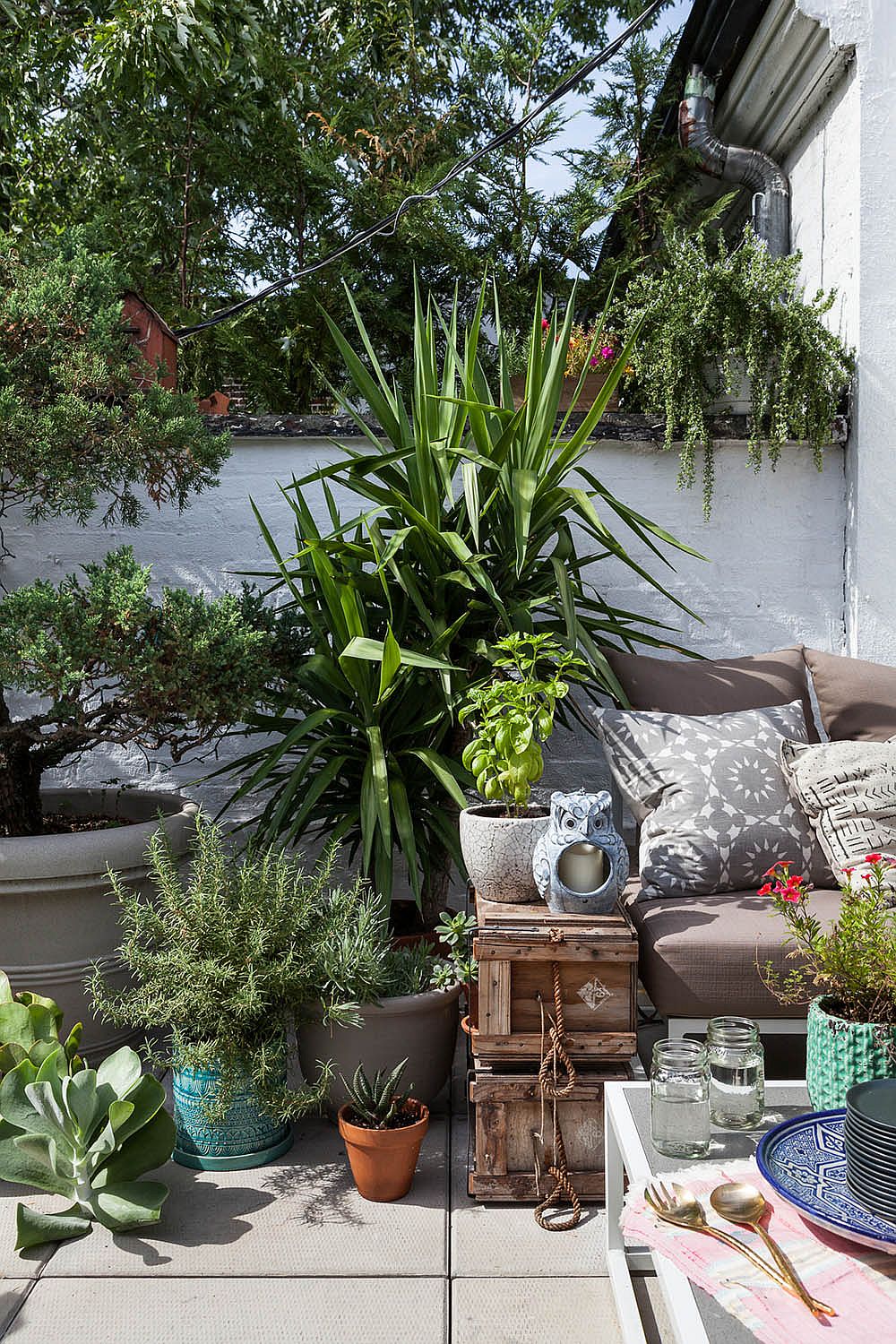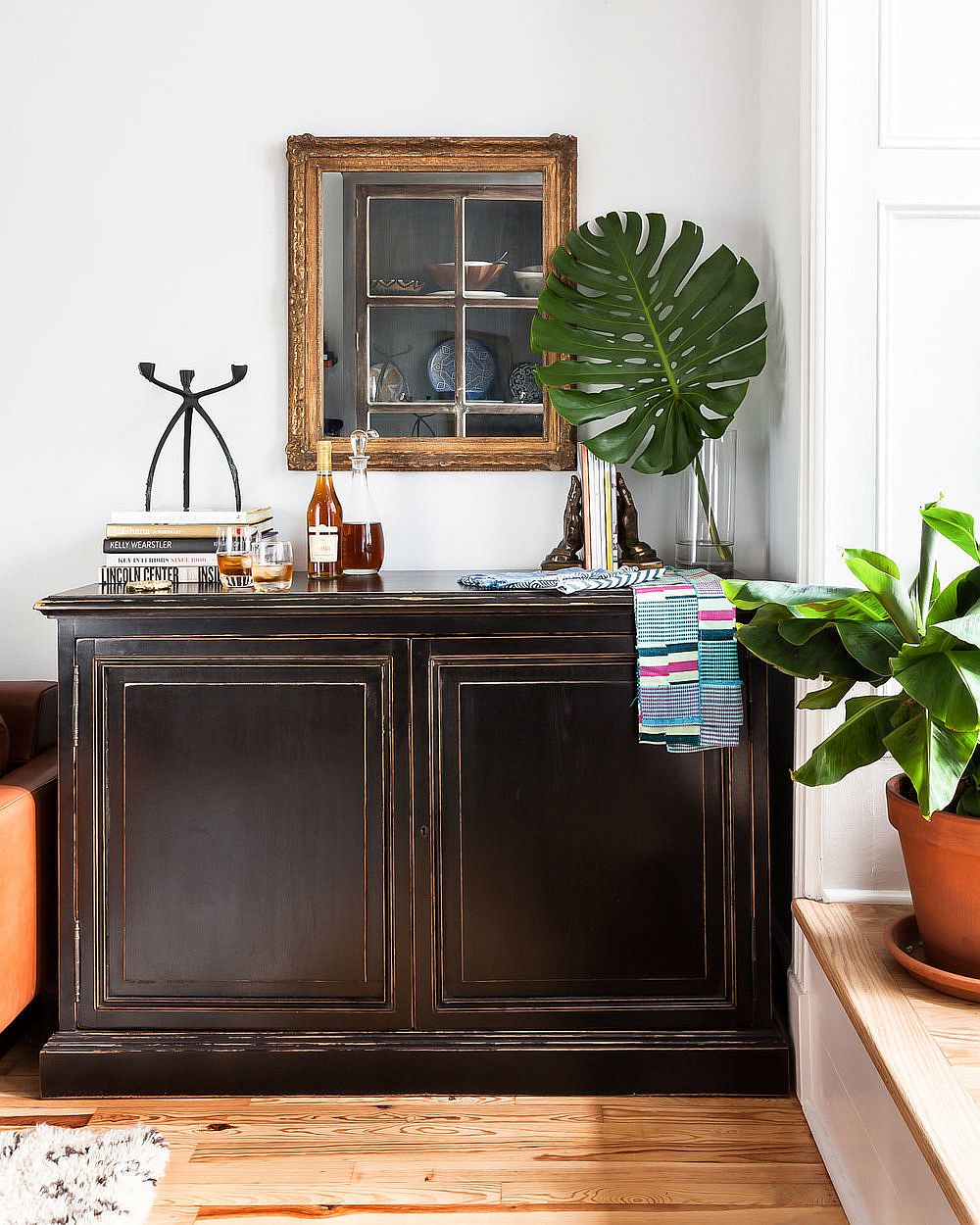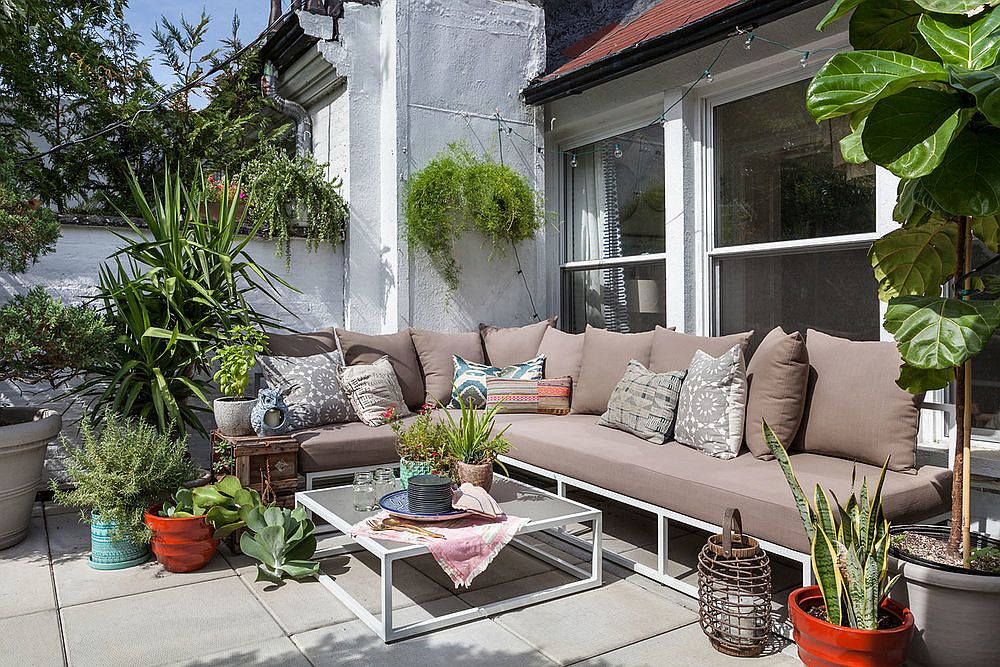 You're reading Vintage Finds Meet Modern Sheen Inside Small Chelsea Pied-à-Terre, originally posted on Decoist. If you enjoyed this post, be sure to follow Decoist on Twitter, Facebook and Pinterest.