A couple transform their backyard into a botanical children's playland and an ideal entertaining spot.
Although entertainment producers Beth Earl and Thomas Benski have lived for several years in a forested canyon near Pacific Palisades, their busy careers prevented them from connecting with their natural surroundings from the comfort of their home. "We'd never touched the backyard," Earl recalls. "It never fulfilled its true potential."
After the couple had their daughter, Isla, Earl and Benski began to dream of a family oasis: a backyard that celebrated California's lush coastal landscape and drew from their home's Japanese-inspired architecture. All of which could become a place for now three-year-old Isla and eventually her six-month-old younger brother Luca to play.
They turned to their friend John Sharp, a spacial conceptualizer and environmental designer, who five years earlier had helped give the couple's beachside wedding in Turks and Caicos a magical, whimsical feel.
"He has an amazing eye for detail and is able to pair things together you might not expect, but they work," says Earl. "He asks himself, 'What is the narrative of each project, and how can I get inside the heads of the people I'm working for and really design their dreams?'"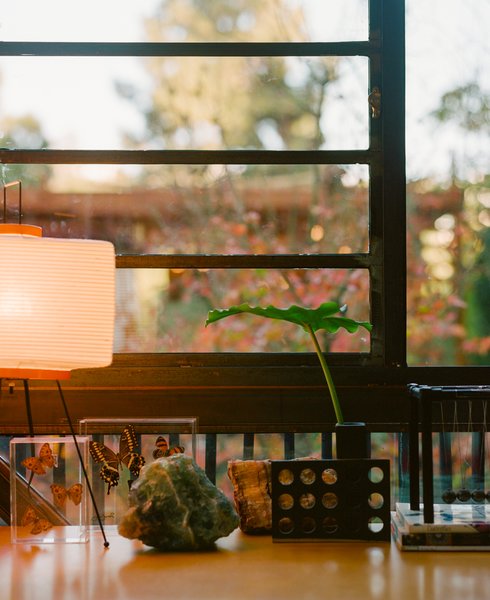 When Sharp first encountered the back yard, "It looked like a bunch of boulders with a hot tub in the middle," he recalled. "It was not a fun place for kids to play." Sharp saw potential in extending the canyon setting to his clients. "There's a creek there with butterflies and turtles. It feels super Dora The Explorer-like, and those creative backyards instigate curiosity."
As Sharp began mapping out the backyard, he imagined a combination of California and Japan, and a kind of dual style.
See the full story on Dwell.com: Wild California Meets Manicured Japan in This Family's Backyard Garden Oasis