Ever wanted to step into the home of Superman? No, we are not talking about his more secluded and otherworldly getaways. We want you to take a step into the less-talked about apartment of Clark Kent inside the Standish building in Brooklyn Heights. Early versions of the Superman comic had Clark Kent living on the fifth floor of this famed apartment and that is just where we find this revamped and reinvented home that was extensively improved by Matter. The new interior feels fresh, minimal and contemporary with white shaping the backdrop in every room.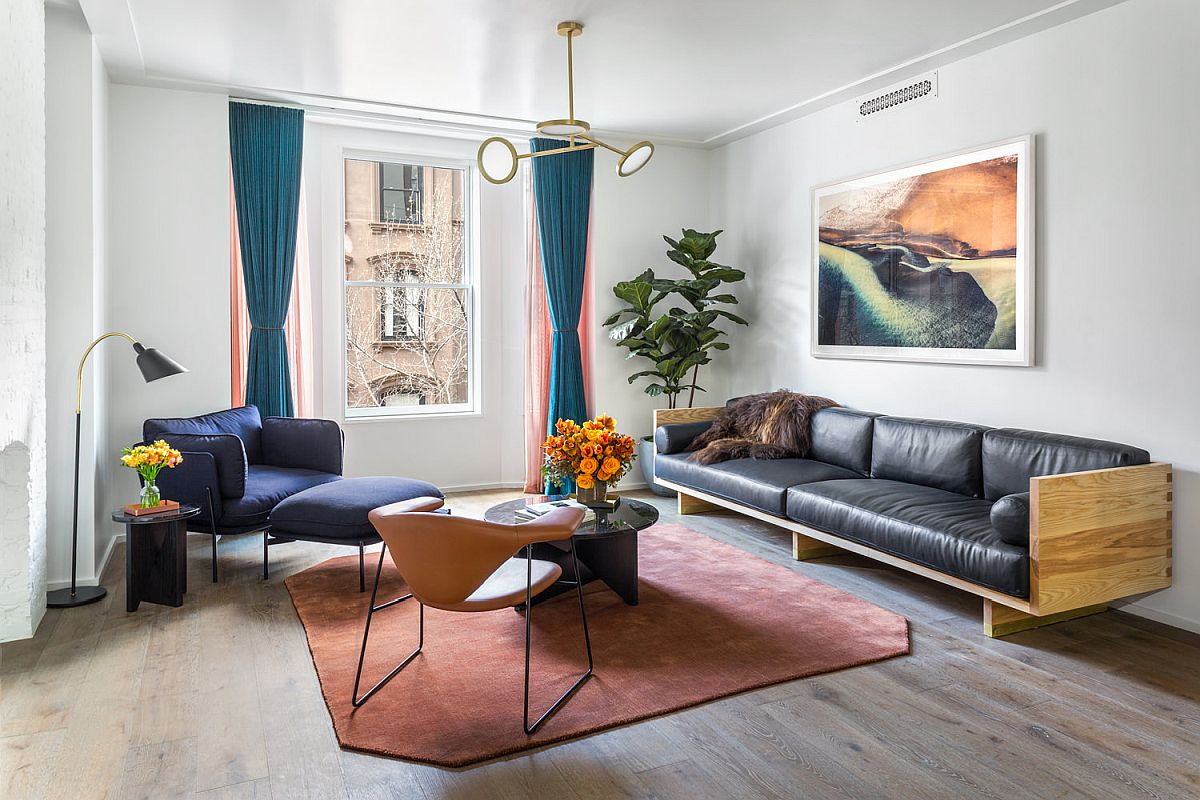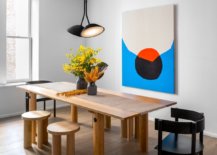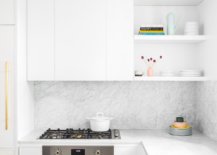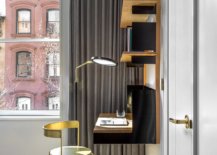 In the living room a custom-made sofa in leather steals the show and a fabulous brass pendant hangs above. It is additions like the drapes in teal in the living room and the wall art pieces in the dining area and the bedroom that add color to an otherwise neutral space. In the dining room a fabulous wooden table that has tubular legs grabs your attention while marble is the material that shapes the kitchen surfaces and the backsplash. An even layer of ambient lighting ensures that there are no dark corners anywhere while the original, large windows add to the sense of spaciousness.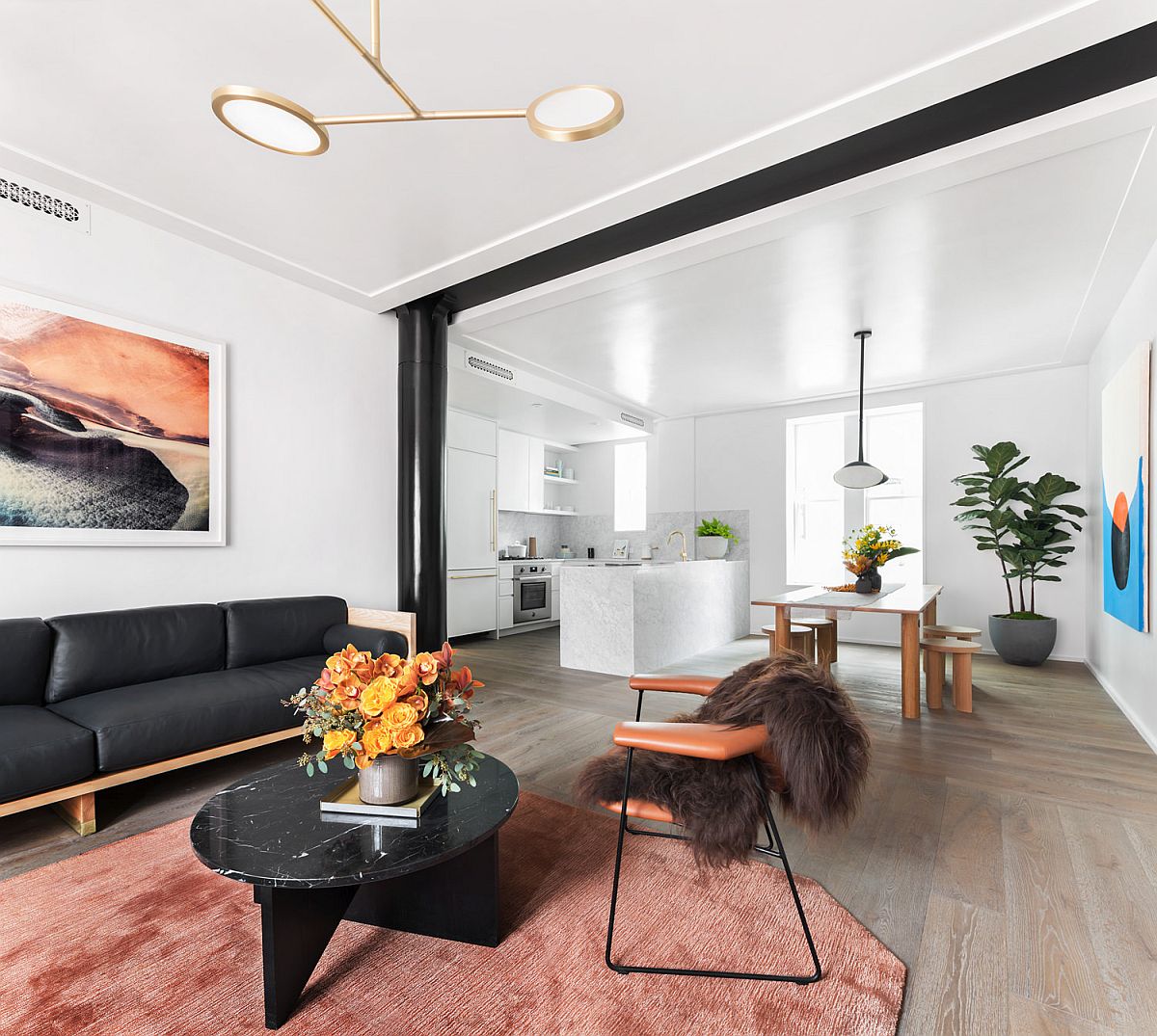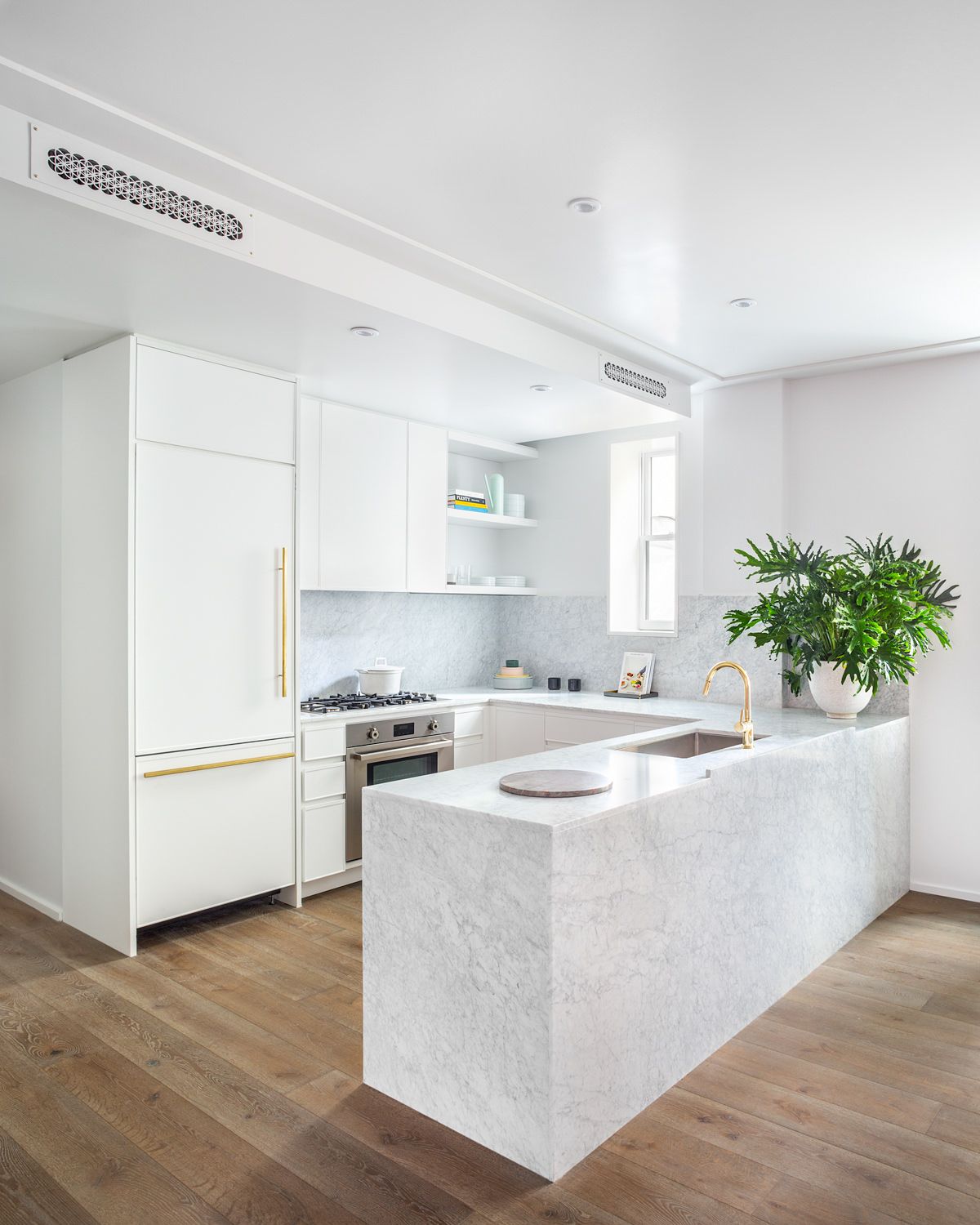 The same theme continues in the bedroom as well with a minimal bed in wood, white backdrop and brass accents creating a refined and relaxing space. A corner workspace and floating shelves complete this apartment that could so easily be the home of superman! [Photography: Robert Granoff]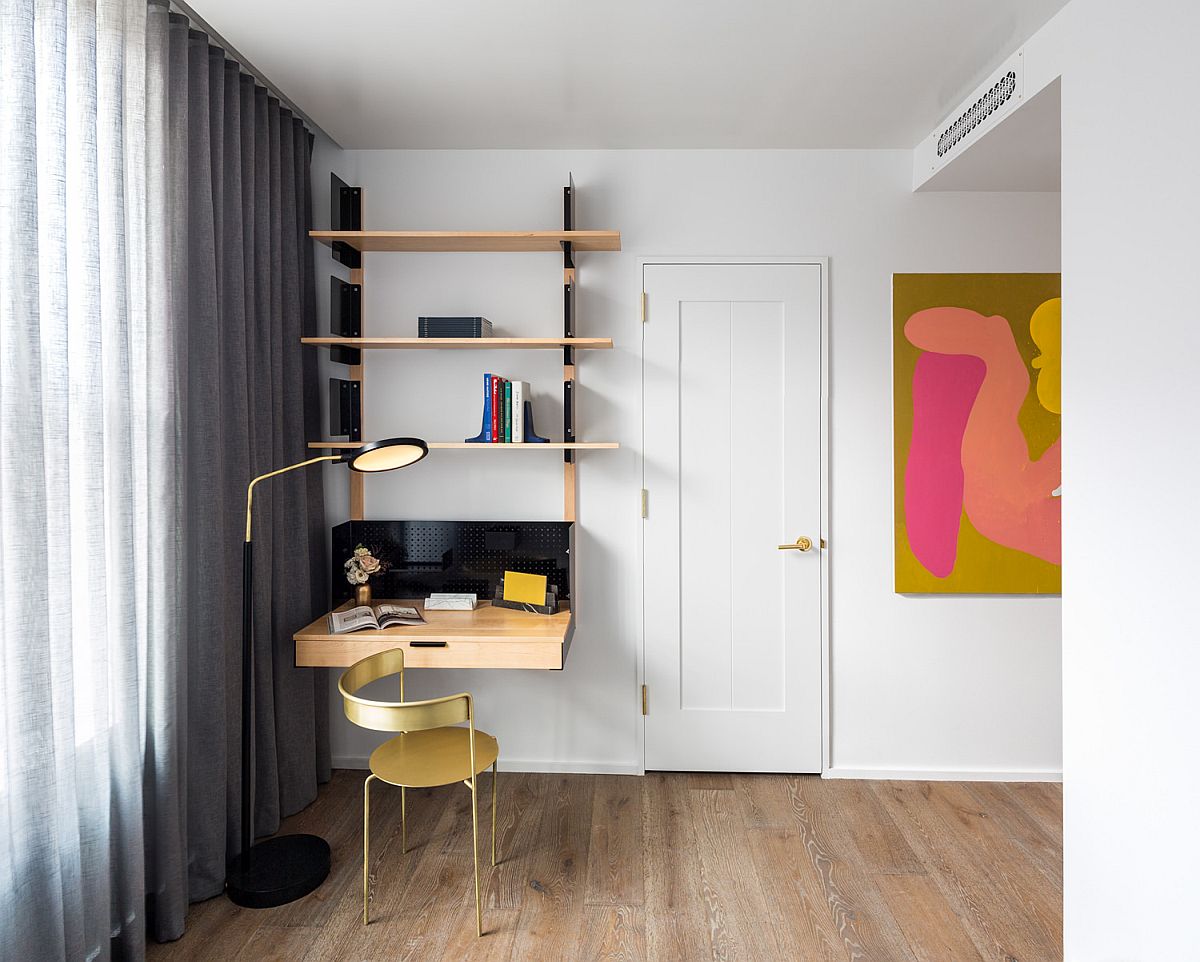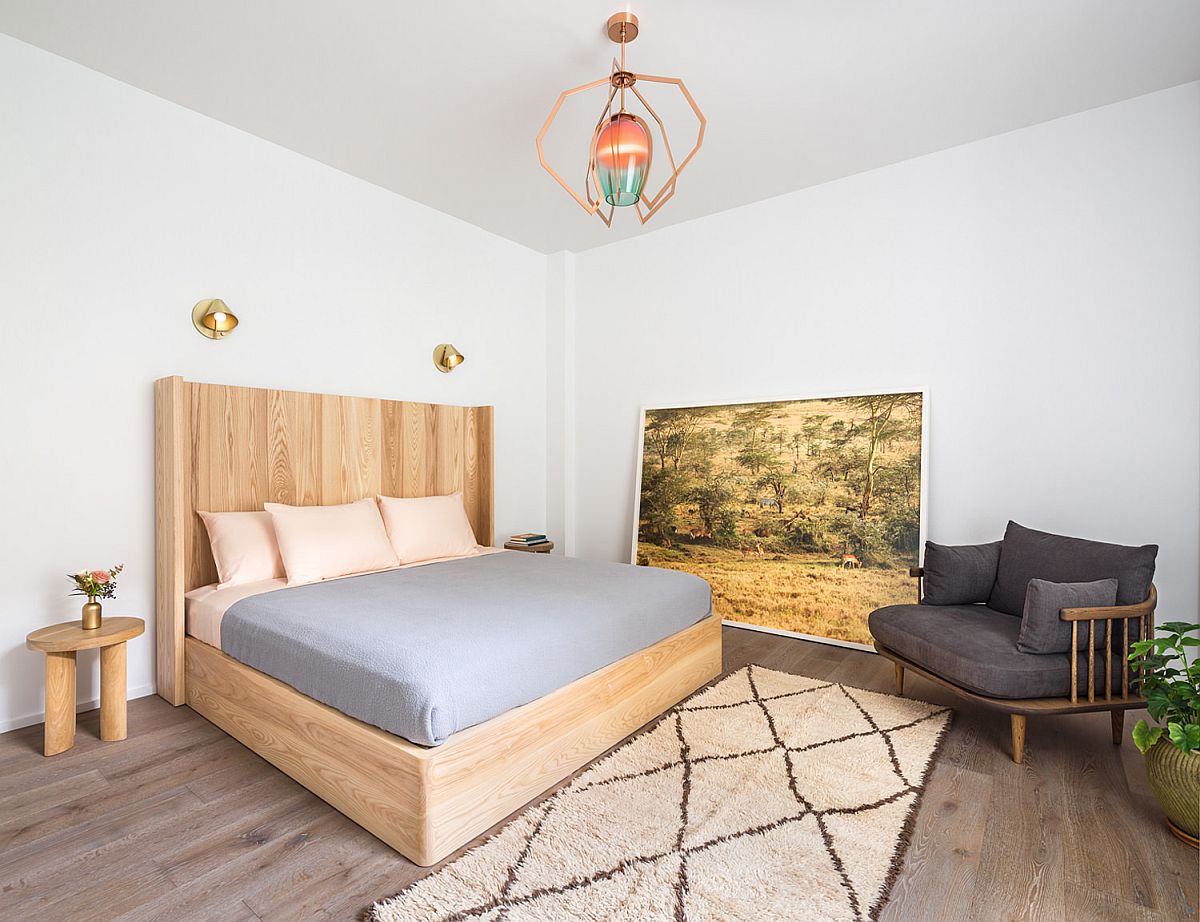 You're reading Step into the Apartment of Superman – Colorful Zest Meets NYC Panache, originally posted on Decoist. If you enjoyed this post, be sure to follow Decoist on Twitter, Facebook and Pinterest.