If you love to browse through studio apartment inspirations, then you will absolutely adore this gorgeous little space in Brazil designed by Leandro Garcia. Dubbed Água Verde Apartment, this lovely little unit was created to maximize space in more ways than one. The living room has a monochromatic white backdrop with wooden floors and color is kept down to a bare minimum. This allows for a more visually spacious apartment where there is no fragmentation of space. Much of the backdrop is occupier by a series of open bookshelves that give varied decorating options. A glass coffee table that morphs into dining table turns the living area into dining room when needed.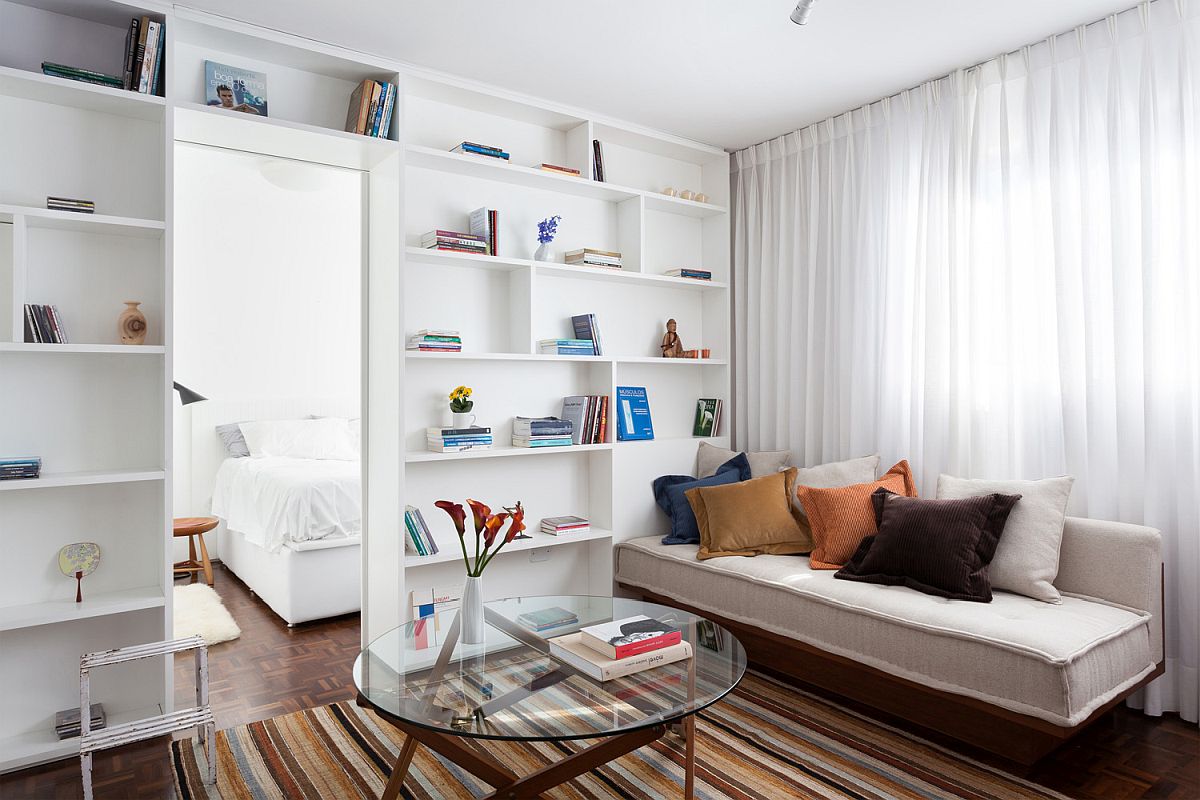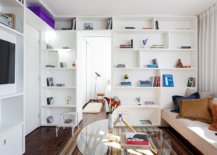 A striped rug in the living room is the only furniture piece that adds both color and pattern while a small, single-wall kitchen in the backdrop adds woodsy warmth to the setting. It is easy to understand why the designers went for such a small kitchen since much of the living area is occupied by the coffee table / dining table and the modular sofa that leans on to the bookshelf. A door between the bookshelf leads to the small bedroom that is also clad completely in white.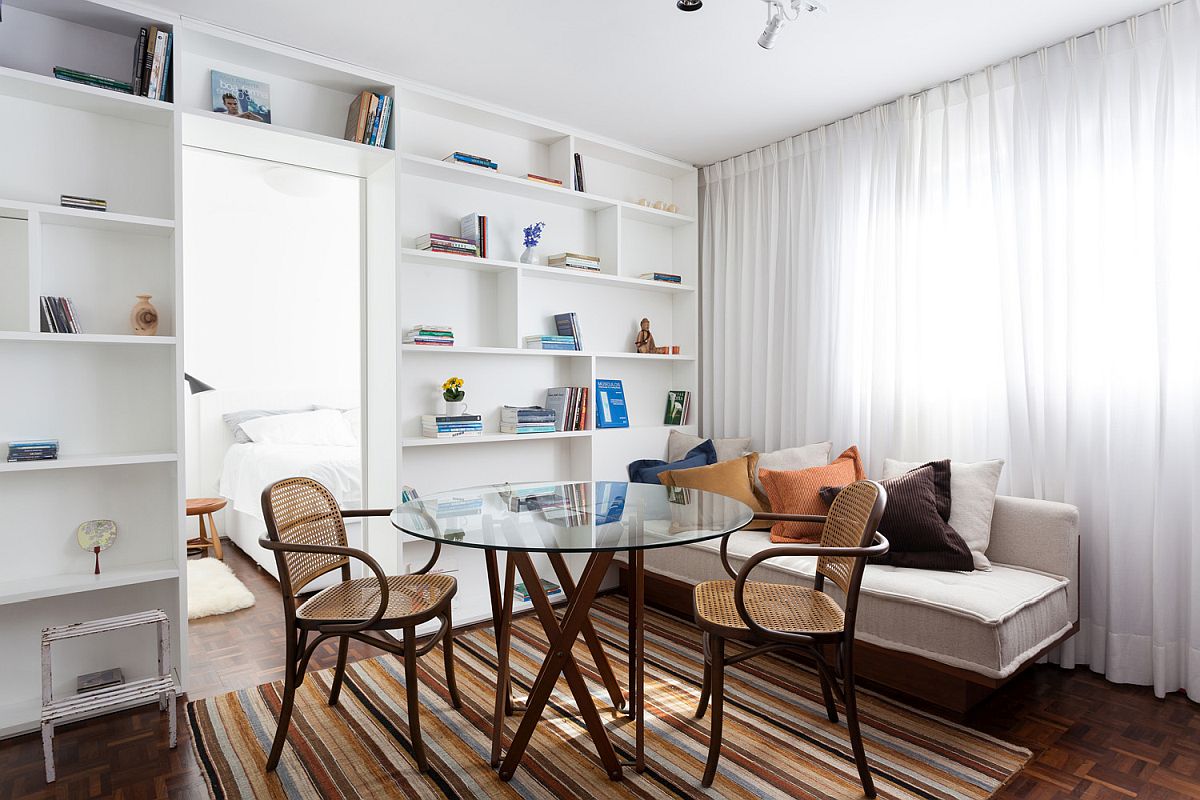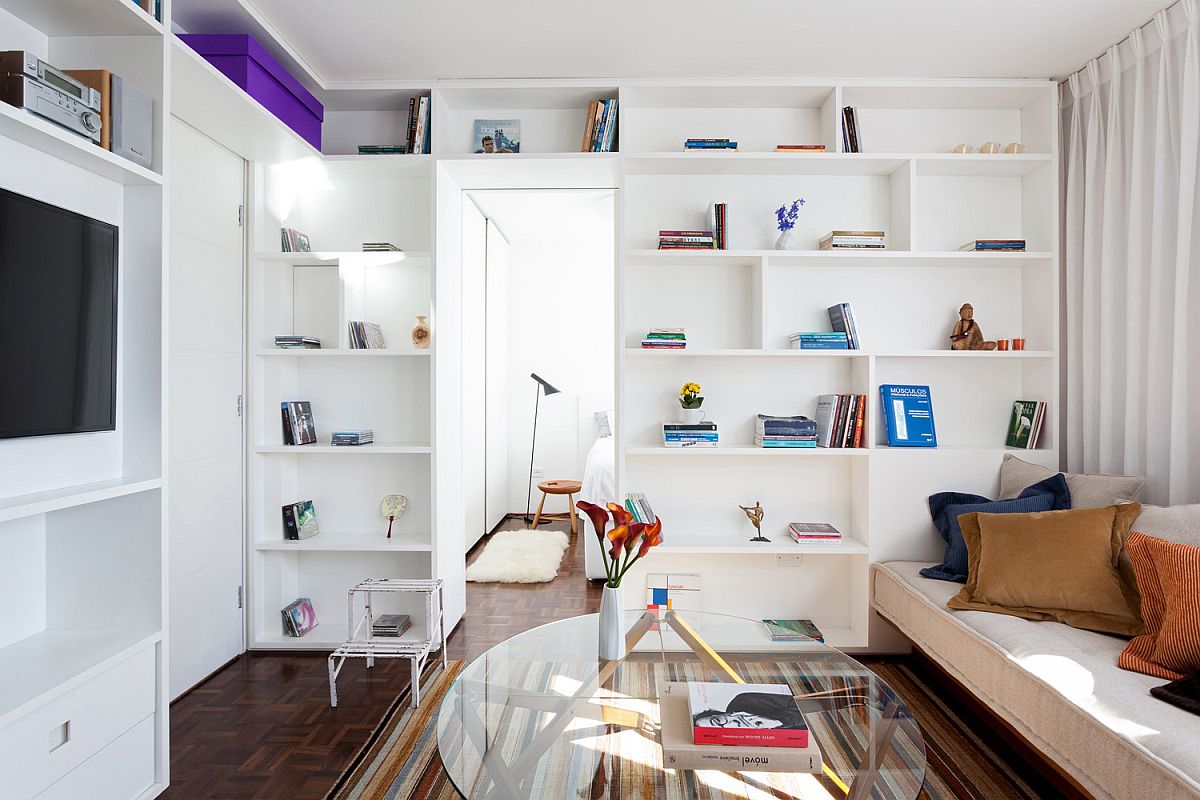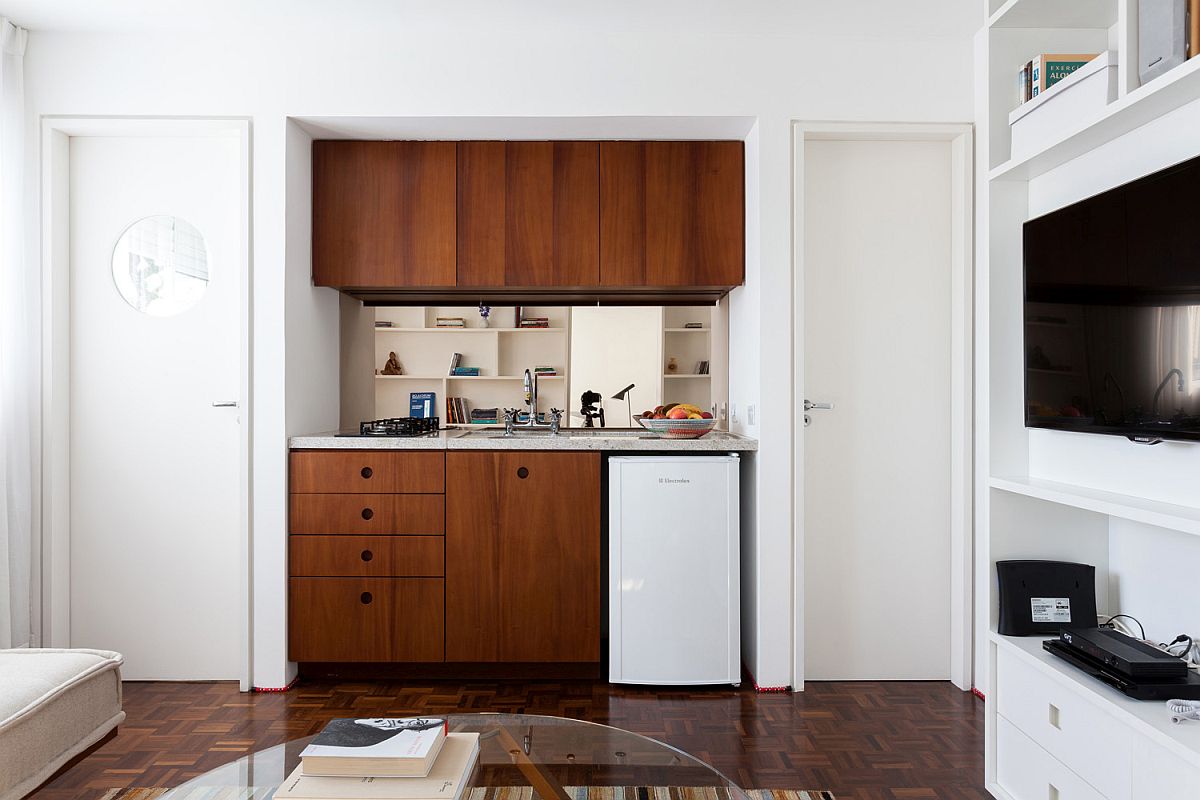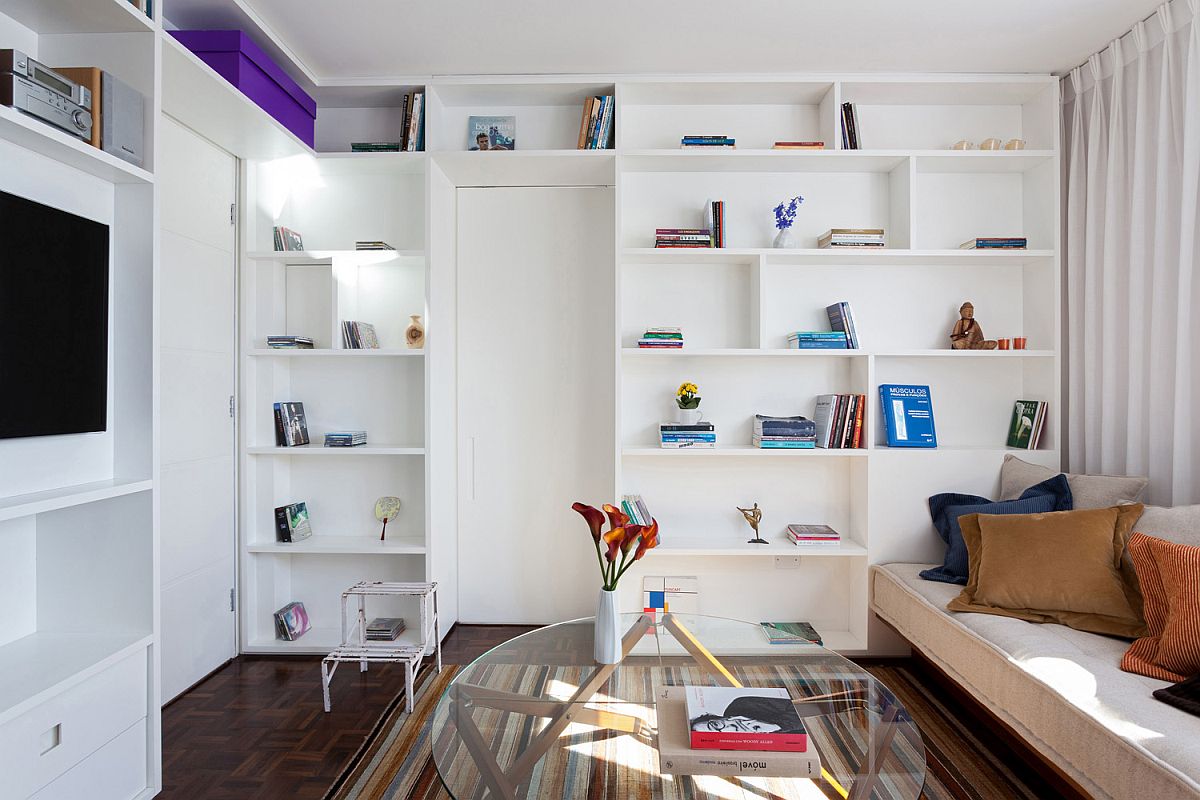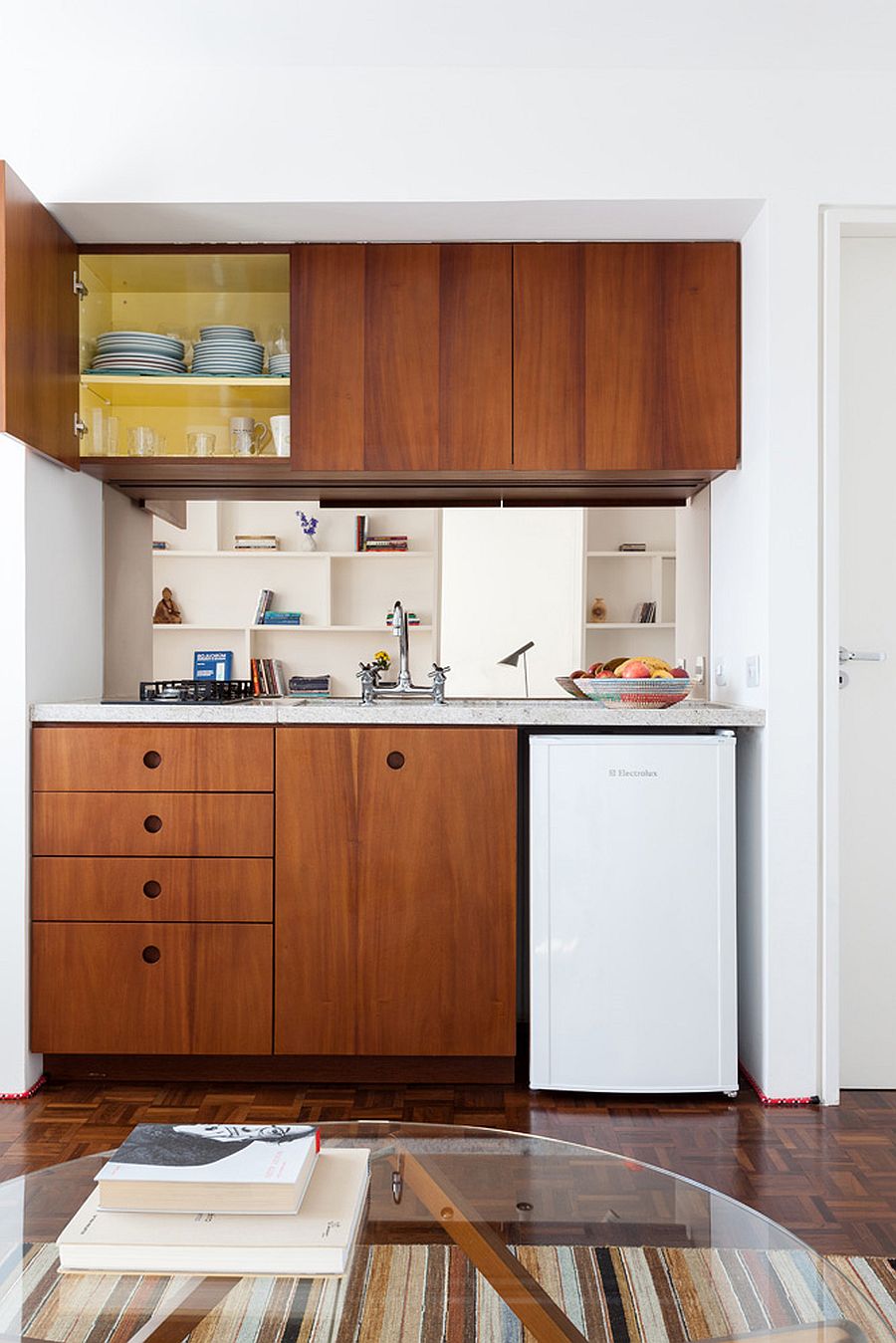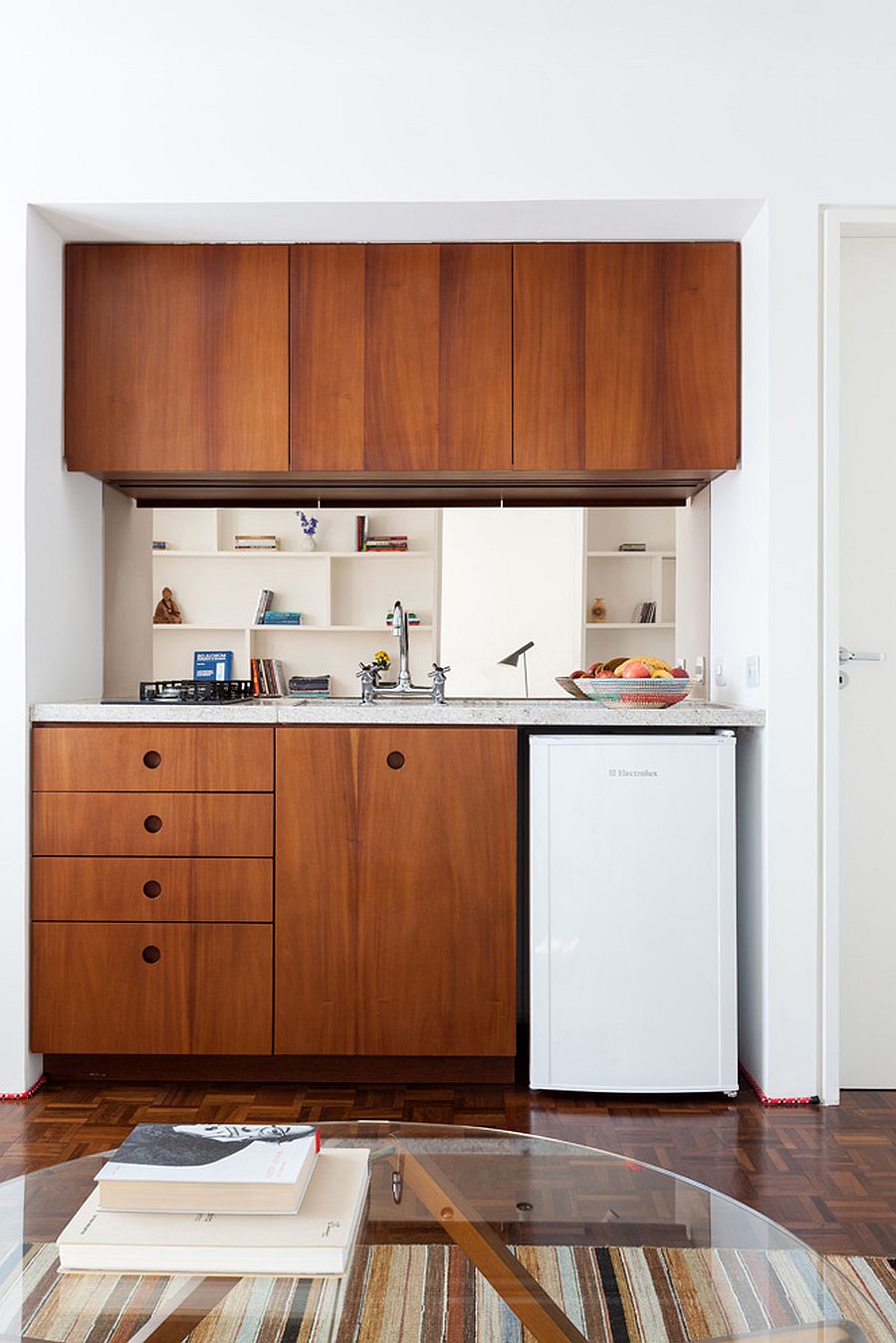 In the bedroom the platform bed occupies much of the space while a slim floor lamp next to it in black provides all the contrast one could ask for. A small bedside stool, white drapes and an even layer of lighting complete this ingenious small studio apartment in Brazil. [Photography: Fran Parente]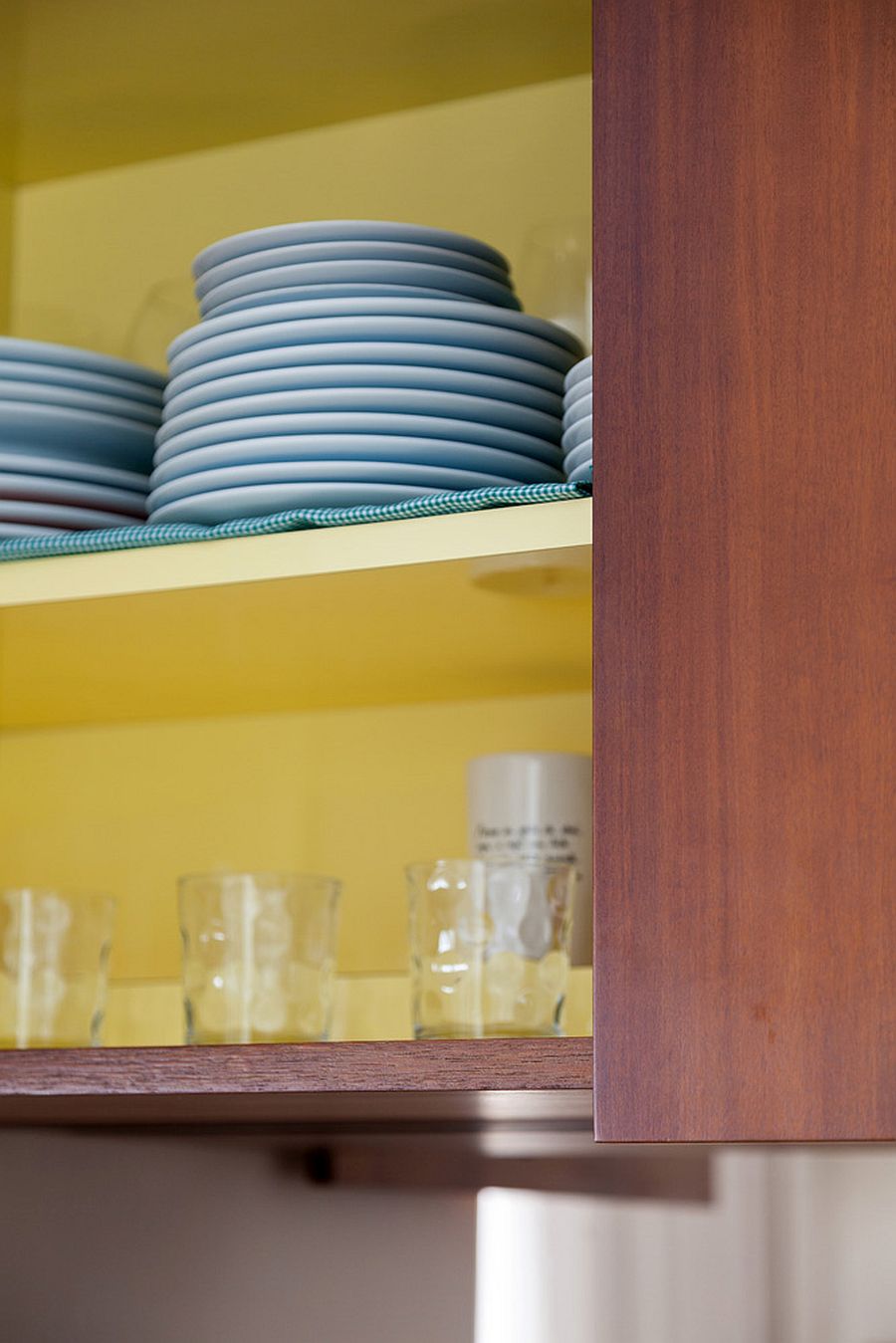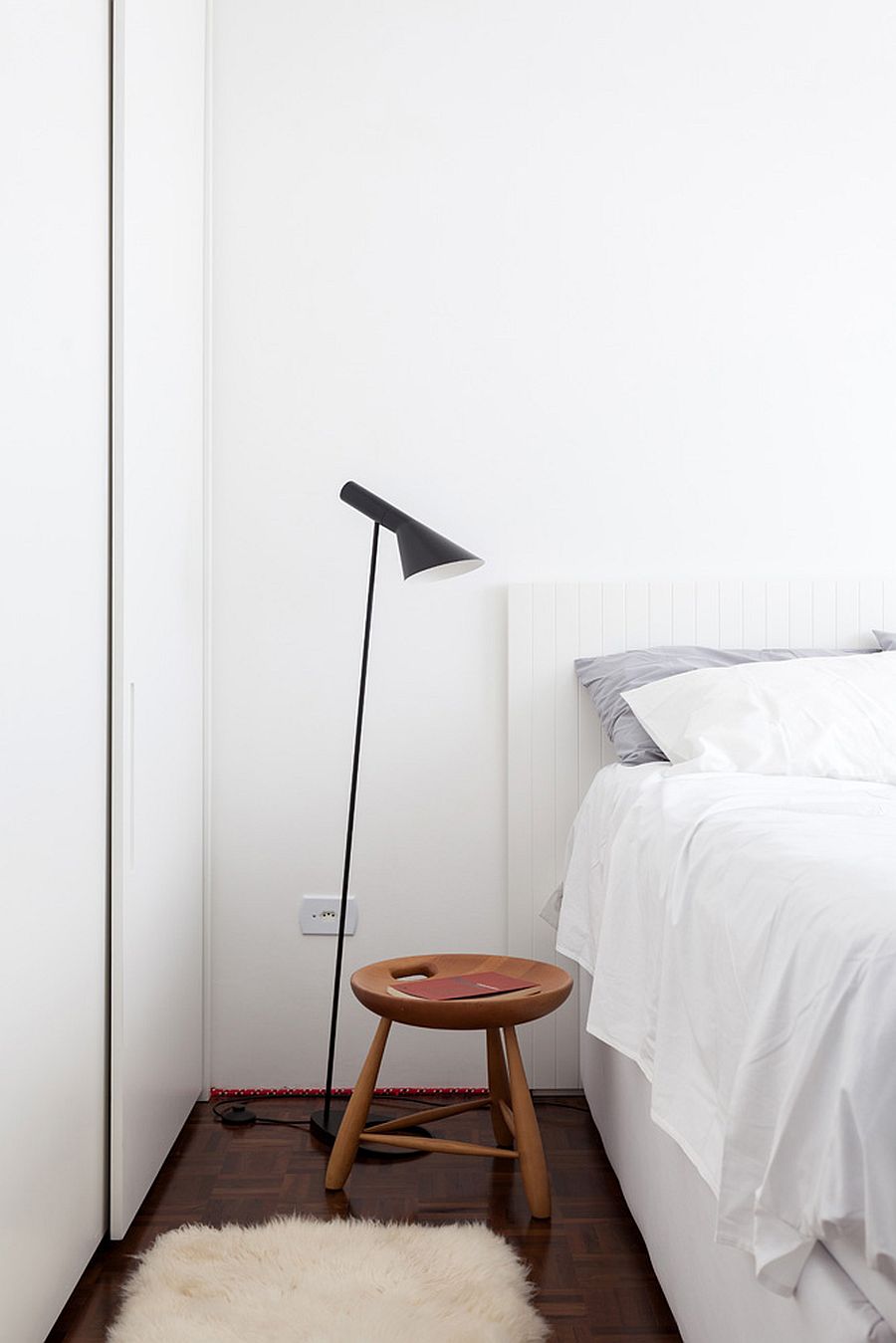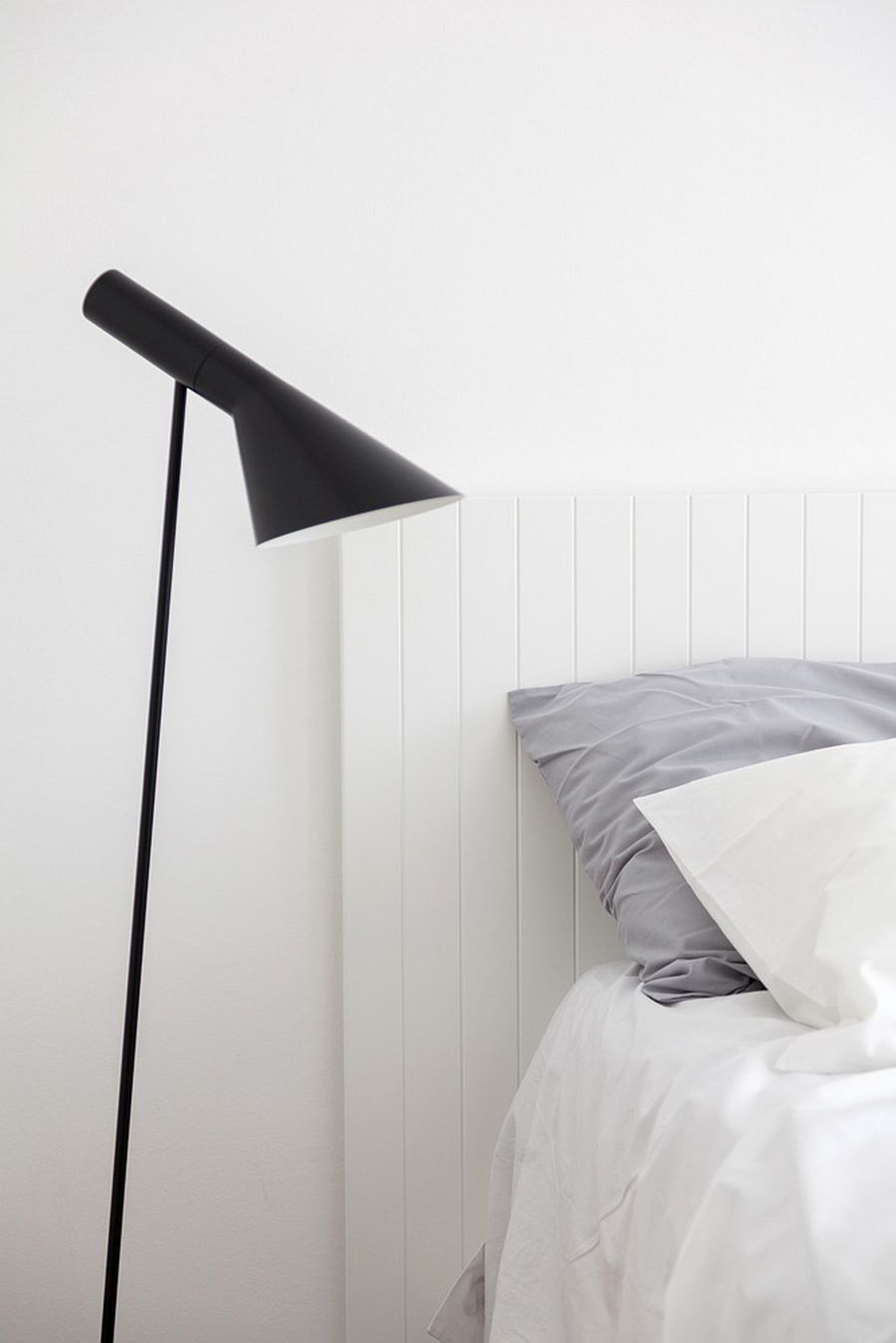 You're reading Ultra-Small 30 Sqm Studio Apartment in Brazil Gets a Makeover in White, originally posted on Decoist. If you enjoyed this post, be sure to follow Decoist on Twitter, Facebook and Pinterest.