Space at the foot of Andes Mountains automatically offers a spectacular spot for a house which offers some of the most amazing mountain views on the planet. Designed by Oficina Bravo, El Arrayan House in Santiago, Chile promise all that and a whole lot more with an interior that has been crafted to make the most of the scenery outside. With a steep landscape on one side and gushing Mapocho River on the other side, the narrow space the house sits on is surrounded by a series of courtyards. Three volumes define the main structure of the home with one containing the living area, kitchen and dining space, the other holding three private rooms and the third holding the service zones.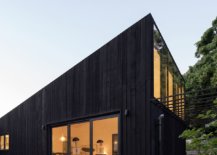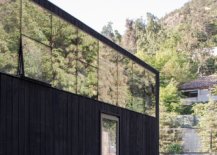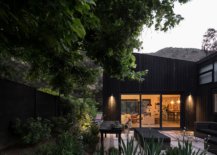 Color scheme inside the house is neutral with white and wood in lighter tones shaping much of the home while dark wood takes over on the outside and creates a distinctive façade. The courtyards around the living area extend it outdoors even as plush modern outdoor décor sets the backdrop for beautiful evening parties. Color inside the residence is minimal and a breakfast zone in reclaimed wood and botanical prints on the wall usher in some semblance of visual contrast. Life here feels like a breeze with an ambiance that is relaxing and charming.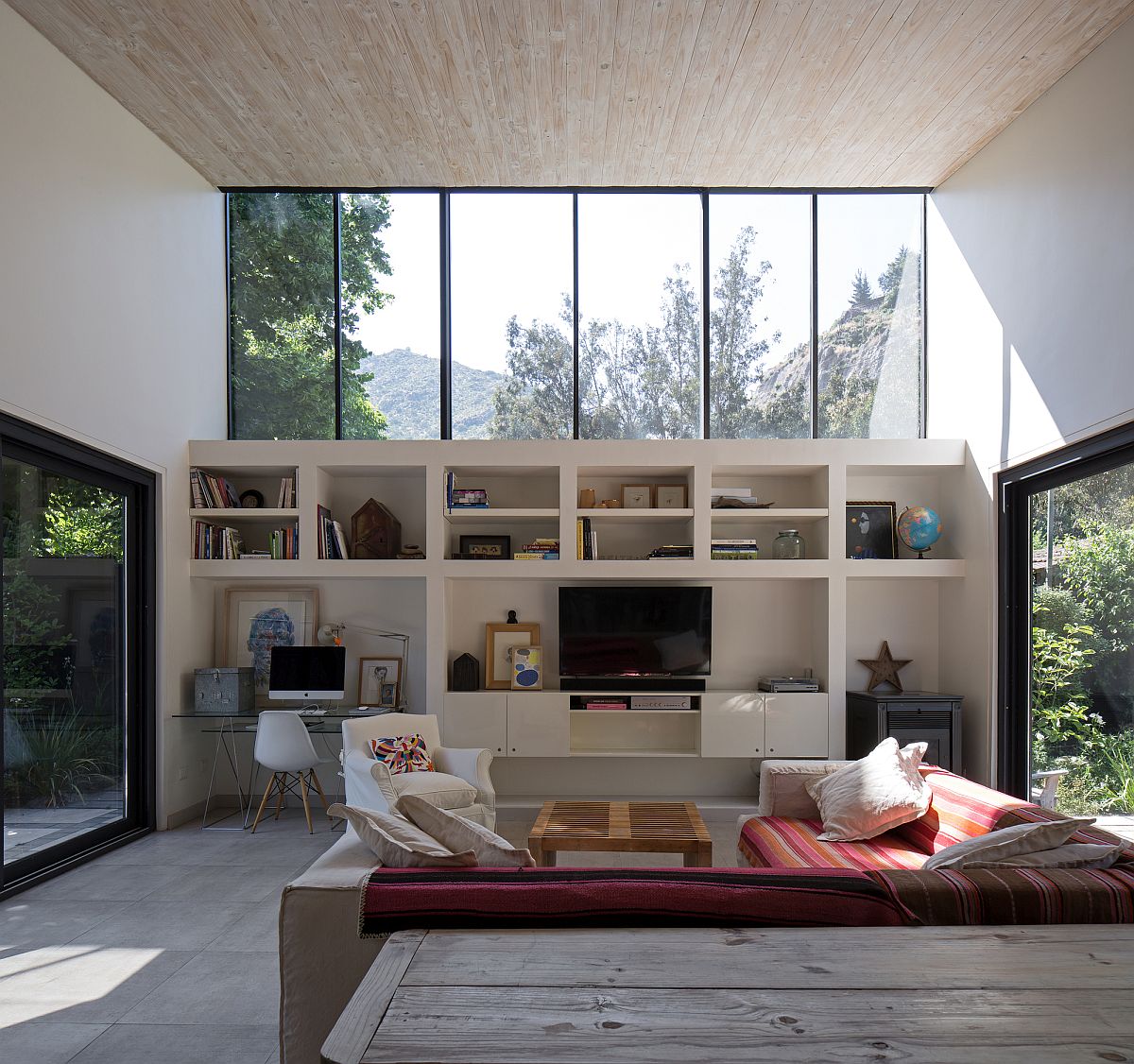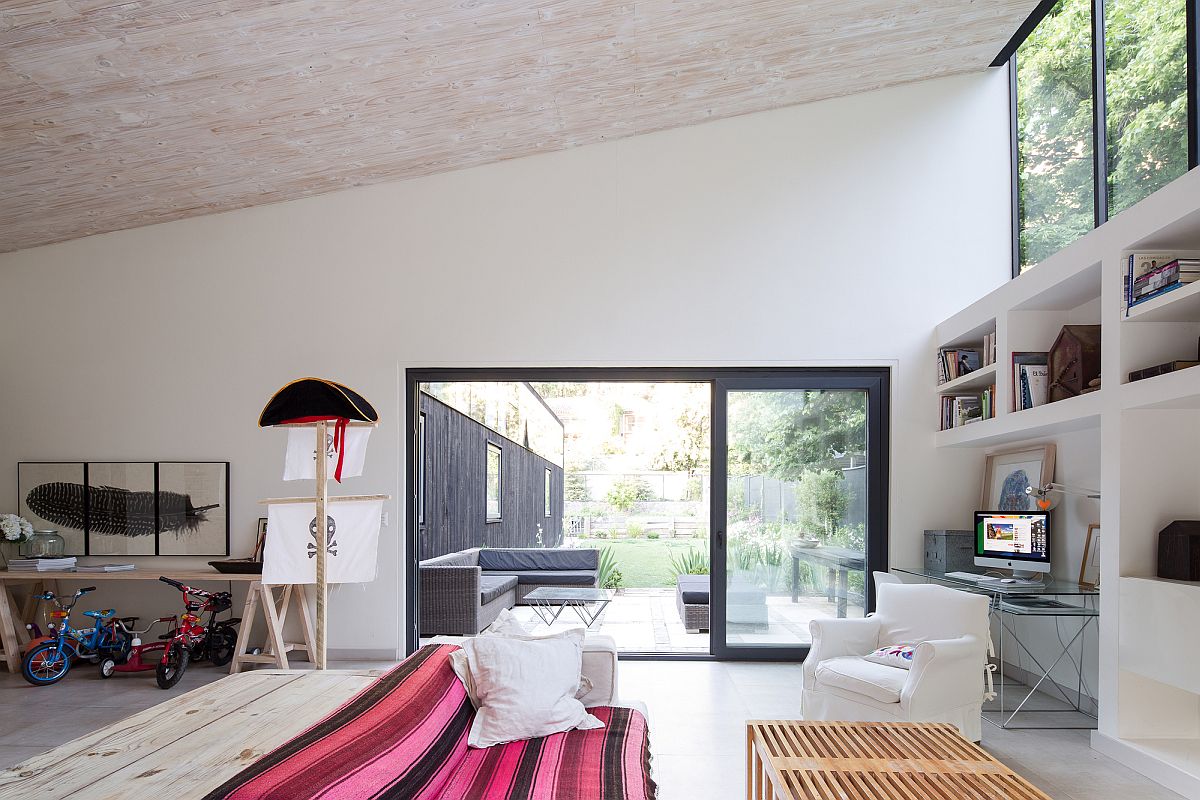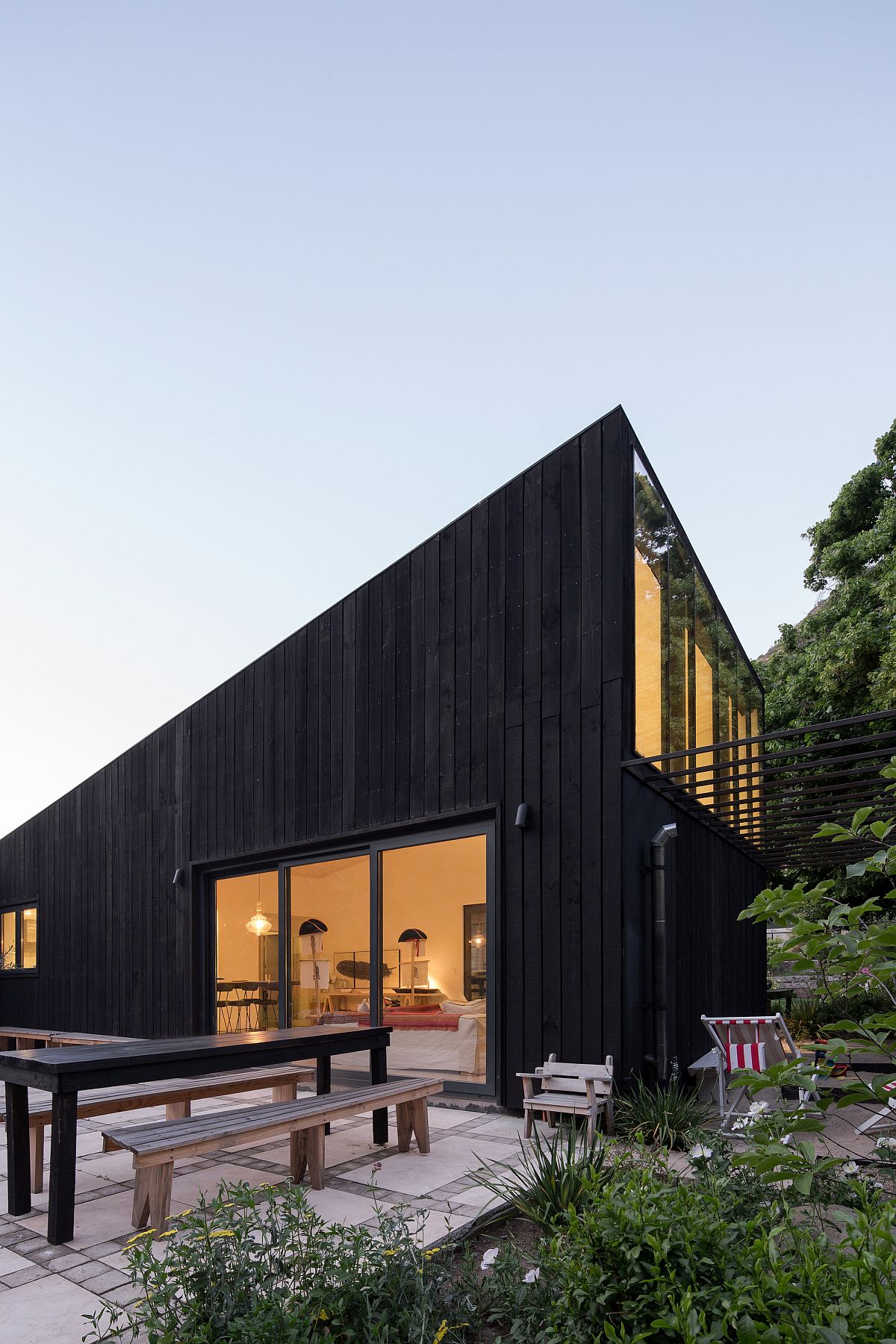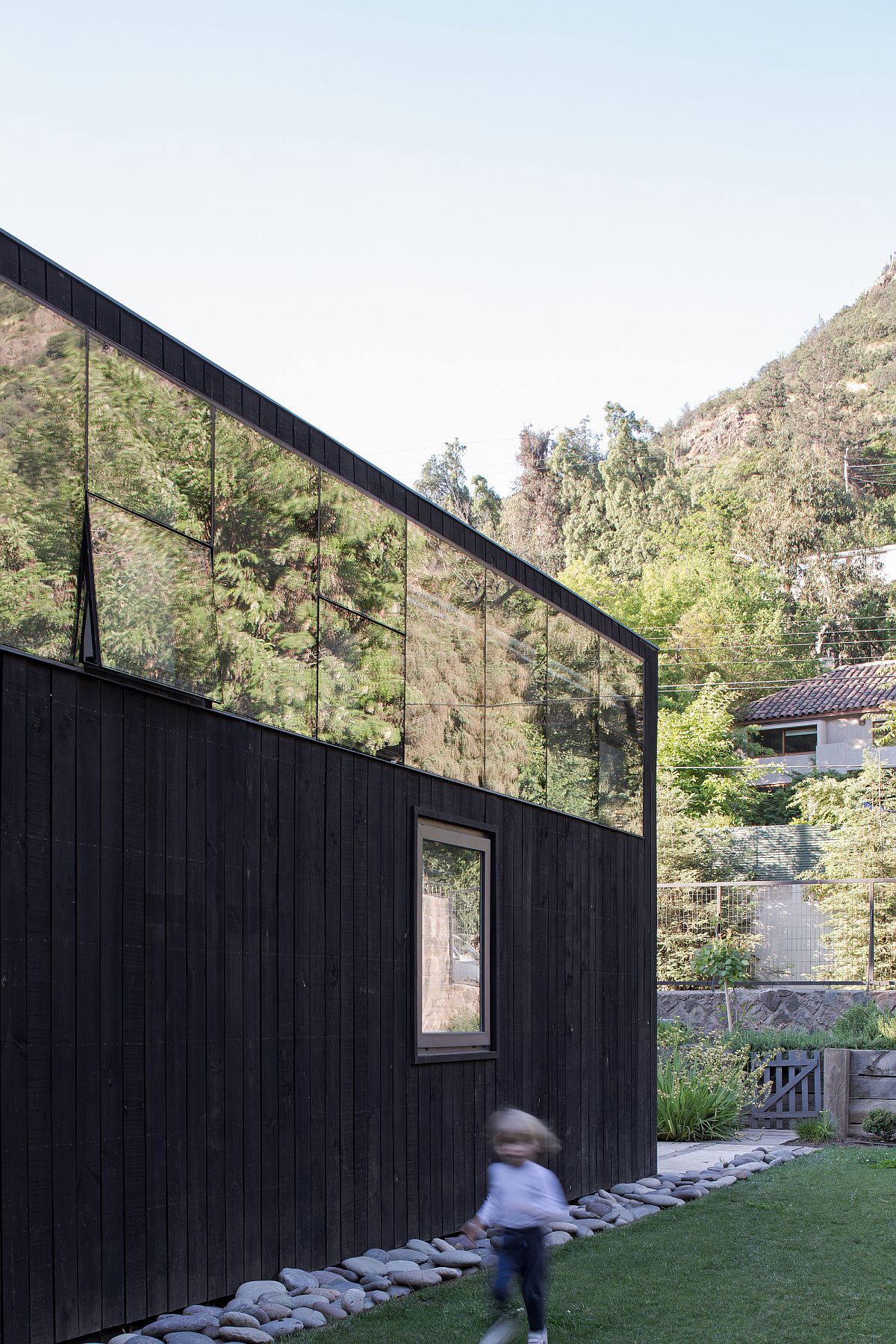 Another noticeable feature of the house is the series of clerestory windows that bring natural light into the living area without altering the aesthetics drastically. Top-notch insulation and smart lighting put the final touches on this dashing dark home. [Photography: Nico Saieh]
You're reading Dark and Spacious Contemporary Home at the Base of Andes Mountains, originally posted on Decoist. If you enjoyed this post, be sure to follow Decoist on Twitter, Facebook and Pinterest.