A picturesque landscape that overlooks majestic mountains in the distance, lovely green forests all around and a sloped site where you feel a touch of exhilaration as you enter the house, this Austrian vacation home by Stefan Schweighofer offers more than a few delights! The striking home was built on the base of an old 80's residence on the same lot and yet in its new avatar, both the exterior and interior of this mountain refuge feel a whole lot more modern. On the outside, it is striking wooden panels in dark gray that give it a unique silhouette while on the inside, you have a world of wood in much lighter tones. It is a home you will not forget anytime soon!
Another interesting feature in here I the ground floor living area that has been split into several smaller levels. These split-levels offer various views of the scenery outside and do so without ever sacrificing privacy. A central, three-sided fireplace sits at the heart of the living area, kitchen, sitting space and dining area on different, smaller levels and all of them are visually connected at all times. Smartly placed windows also create a sense of symmetry outside the house and you have a dreamy escape that is still filled with contemporary comfort.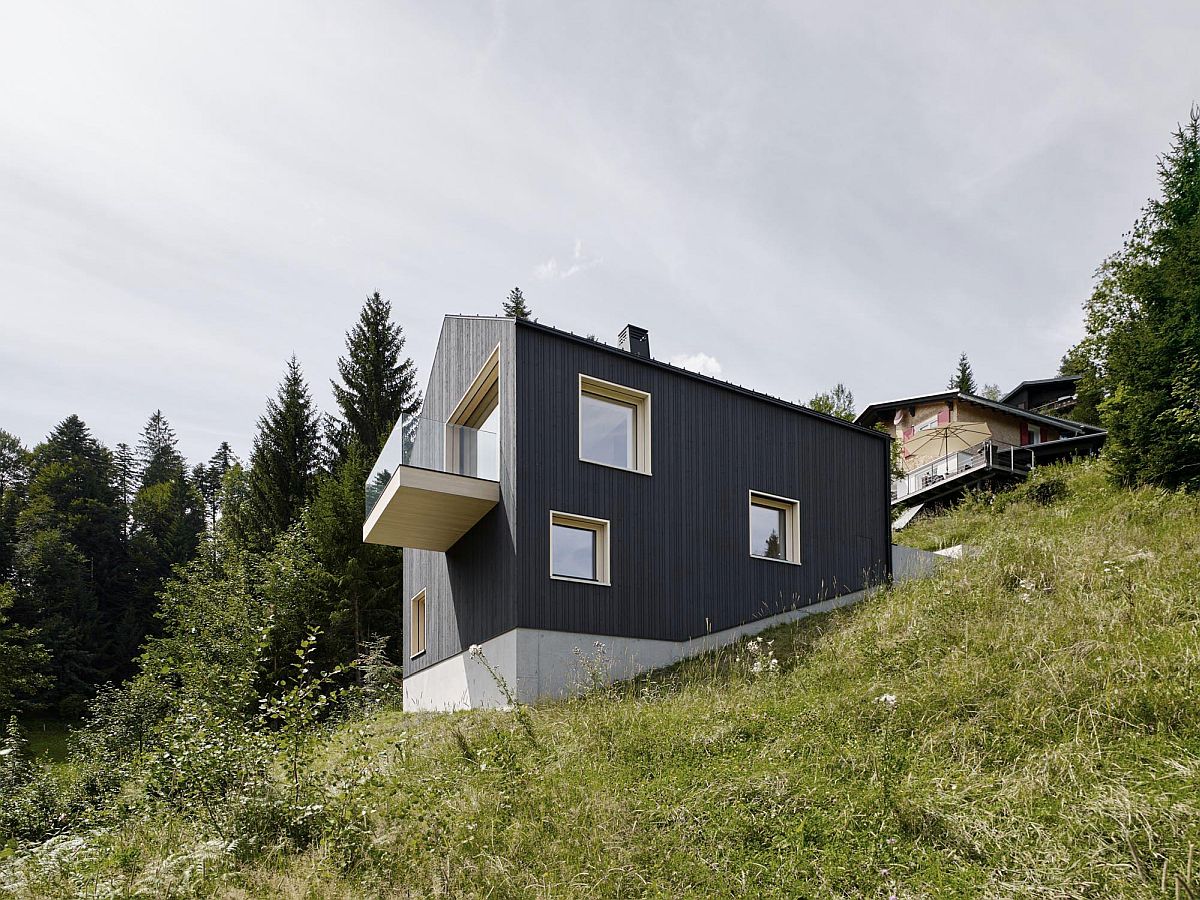 On the basement level you have tiny bedrooms that were deliberately kept small to give those inside a sense of privacy and coziness even as they take in the sights and sounds outside. A cheerful and relaxing retreat in the Austrian mountains! [Photography: Marc Lins]
You're reading Dreamy Austrian Holiday Home: Dark on the Outside and Woodsy on the Inside, originally posted on Decoist. If you enjoyed this post, be sure to follow Decoist on Twitter, Facebook and Pinterest.