There are many different routes one can take when it comes to home renovation. Many in recent times prefer he idea of just adding a rear extension to the existing home while keeping much of the original home as unaltered on the outside as possible. On other occasions a home simply demands an extensive makeover that completely alters its interiors and gives it a whole new, modern vibe. But this gorgeous home in Santa Monica finds the perfect balance between the old and the new as the creative folk from Studio Allen Architects brought restrained modernity to a timeless Spanish Revival style home. The fusion veers more towards the classic than modern and feels just picture-perfect!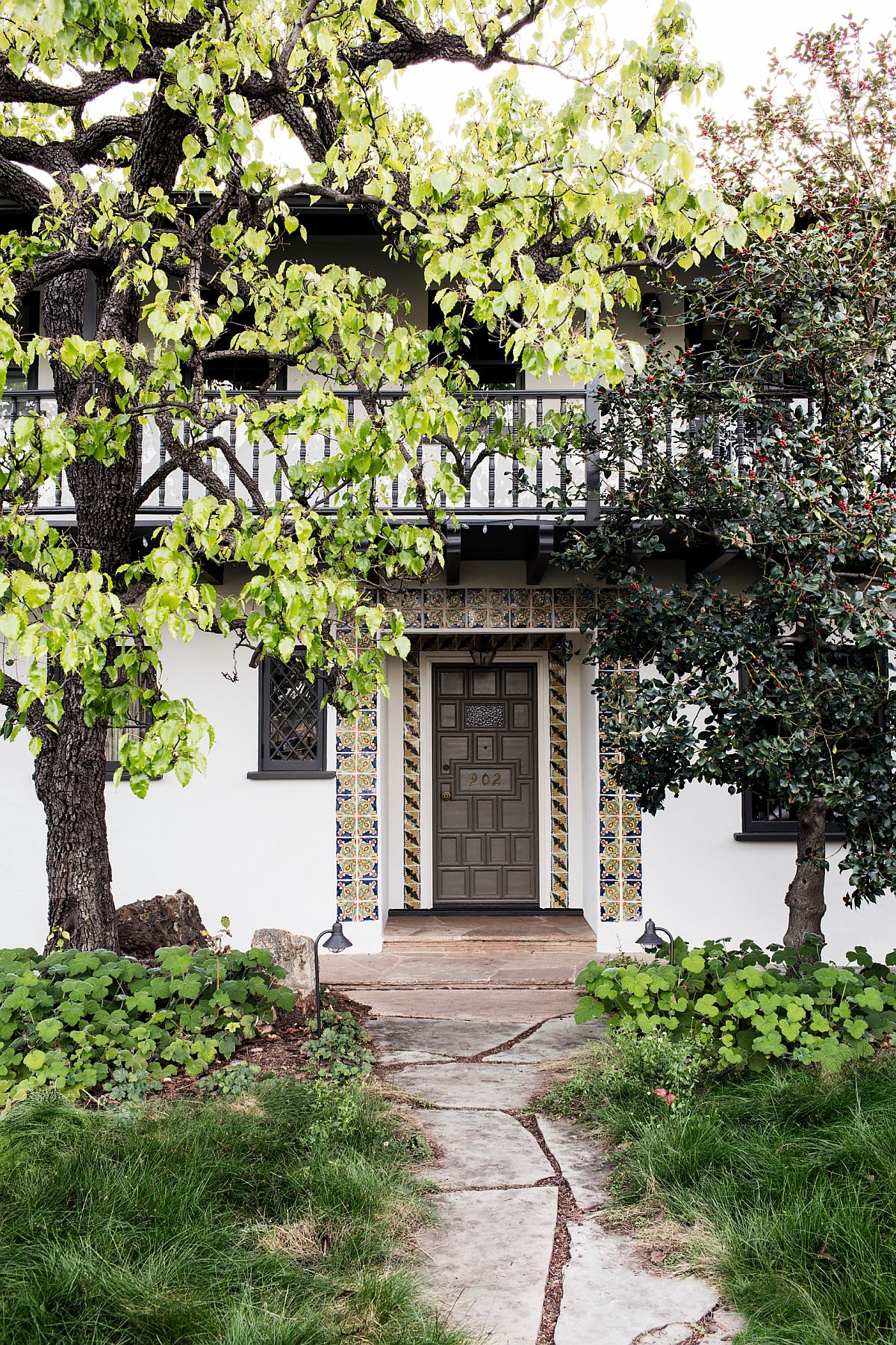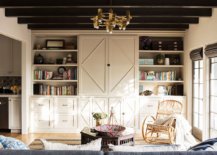 Many of the original features of the home that give it the Spanish Revival style have been improved while modern ergonomics and shelving has been woven into the mix. Beautiful patterned tiles in the kitchen and around the fireplace bring color to the neutral interior while dark ceiling beams make an impact in almost every room of the house. Classic lighting fixtures elevate the unique style of the home further and a flood of natural light ensures that there are absolutely n dull corners anywhere.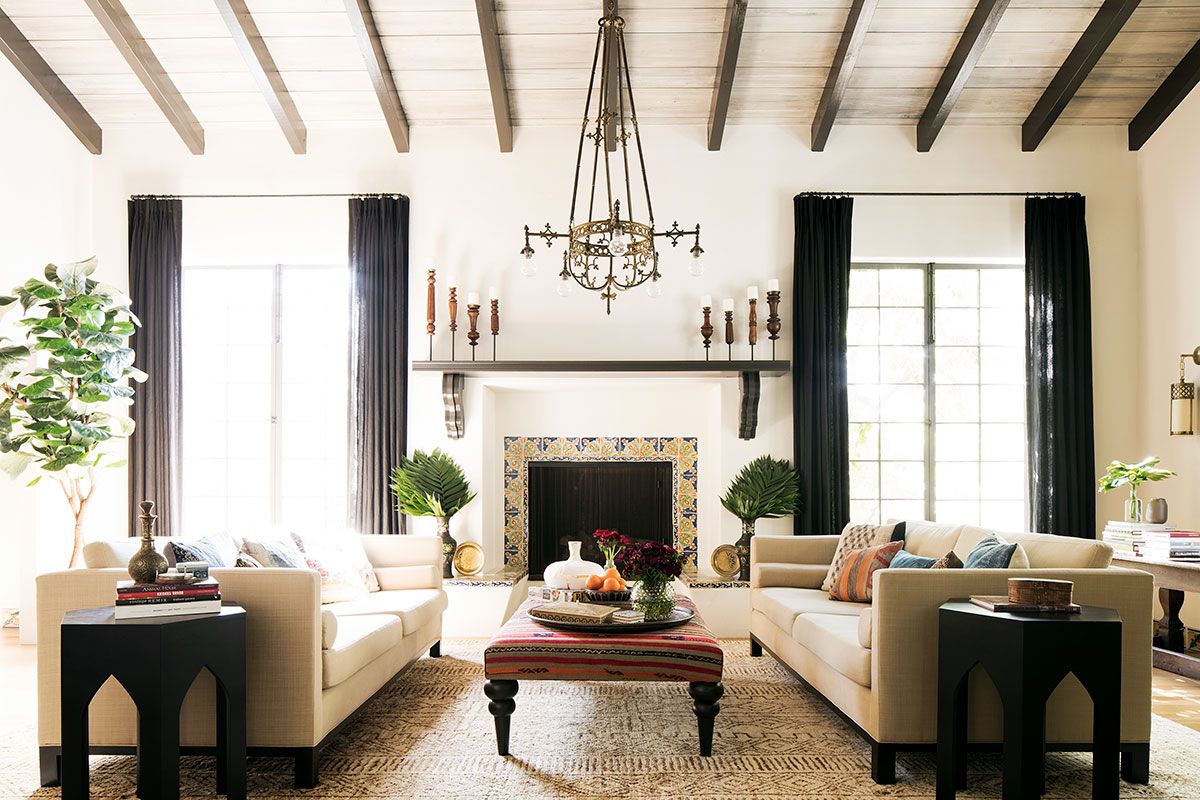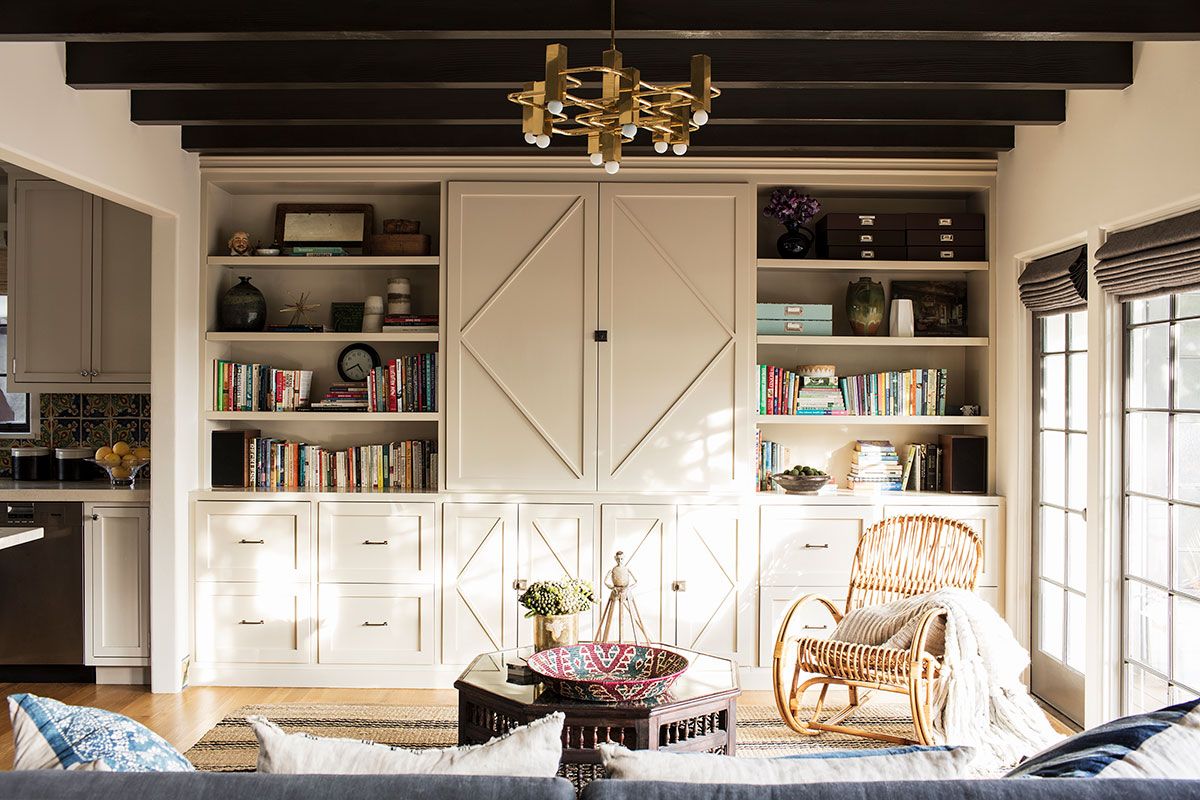 The renovation has been carried out to carefully preserve the original flavor of the house and the floor plan was altered to meet the demands of a more modern lifestyle. Balanced, charming and filled with brilliant yet curated pops of color, this is a renovation that is one-of-a-kind. [Photography: Joe Schmelzer]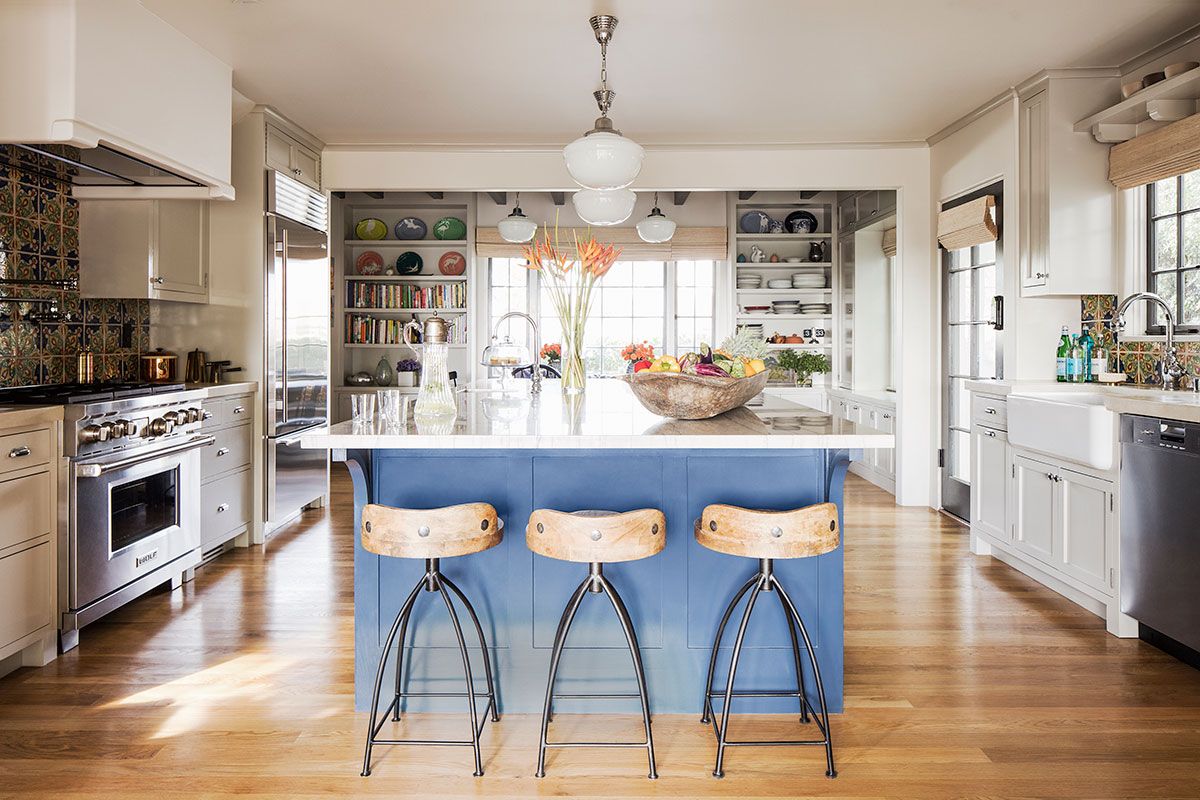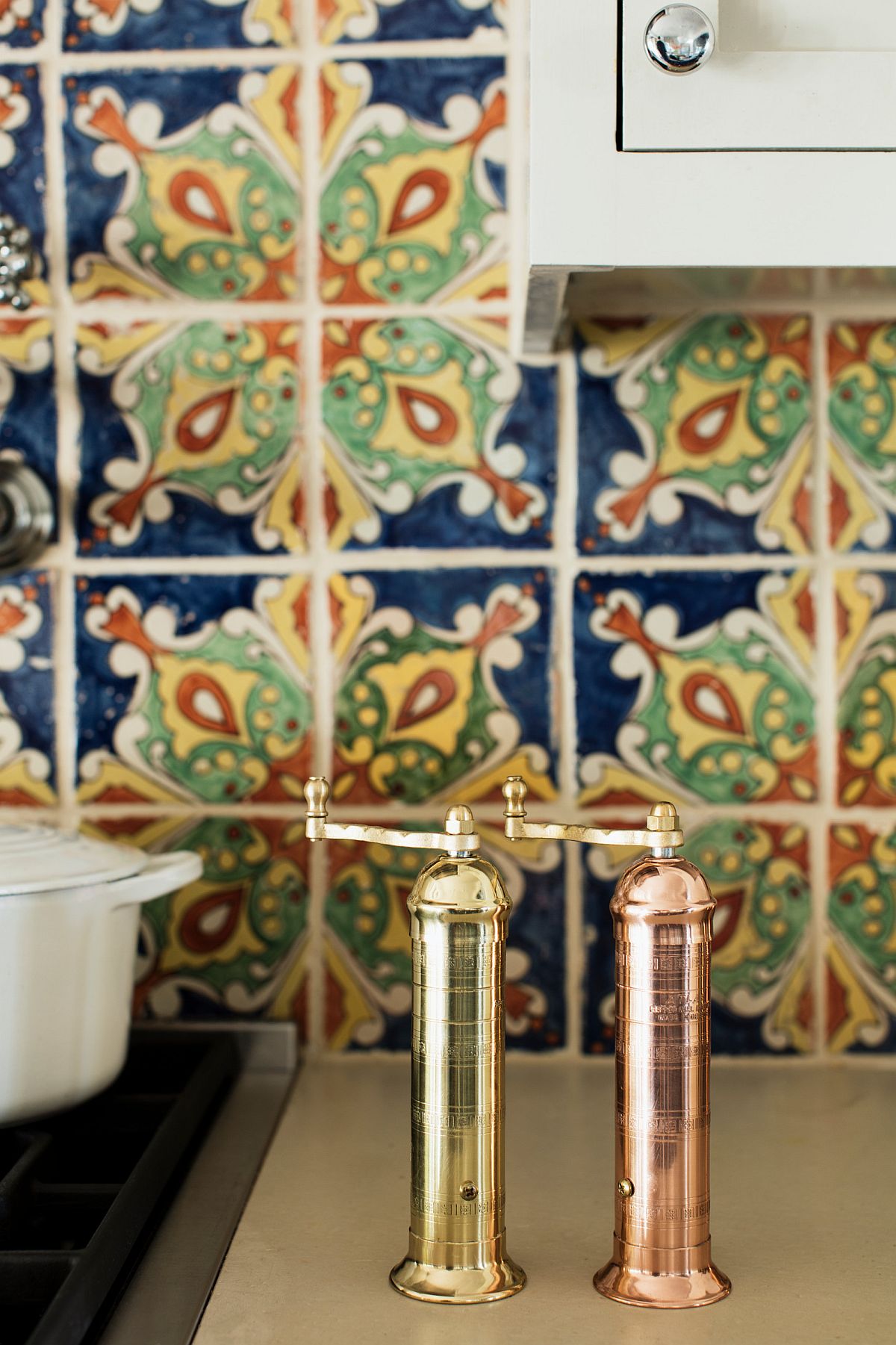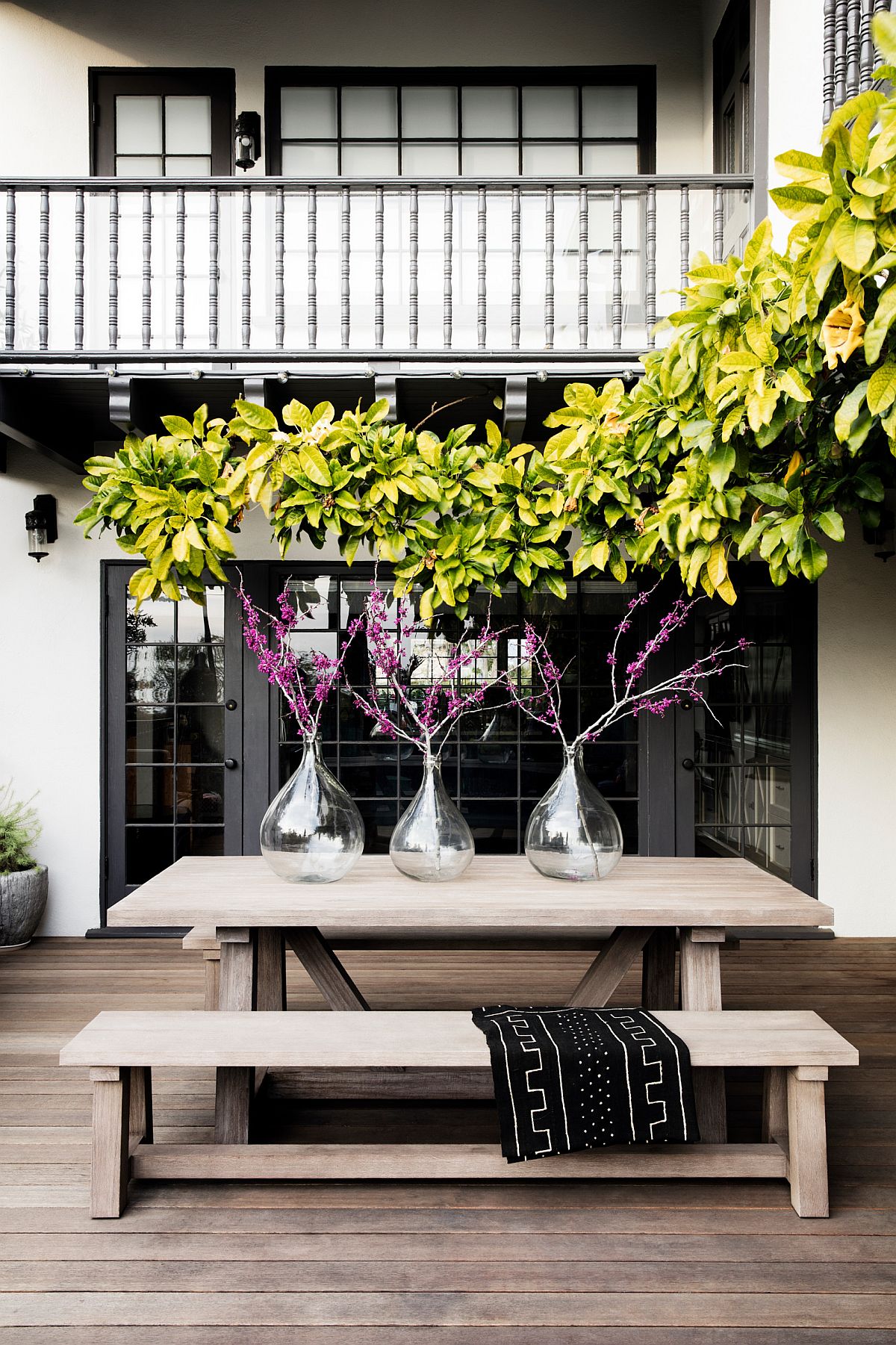 You're reading Timeless Chic: Sensible Renovation of Historic Spanish Revival Home in Santa Monica, originally posted on Decoist. If you enjoyed this post, be sure to follow Decoist on Twitter, Facebook and Pinterest.