If you do not know it already, then the One57 is a fabulous and breathtaking tower that is part of the sparkling Manhattan skyline and one that contains Park Hyatt's five-star North American flagship hotel on the lower levels and luxurious condominiums from the 32nd level to the 90th floor. It goes without saying that an apartment in here is much more than just a place to stay with world-class amenities, services from the Park Hyatt when you need them and a view of Central Park, and NYC that is unlike anything else. It is inside this sparkling tower that we have this model apartment designed by Drake/Anderson that does all it can to match the sheer splendor of the tower it sits in!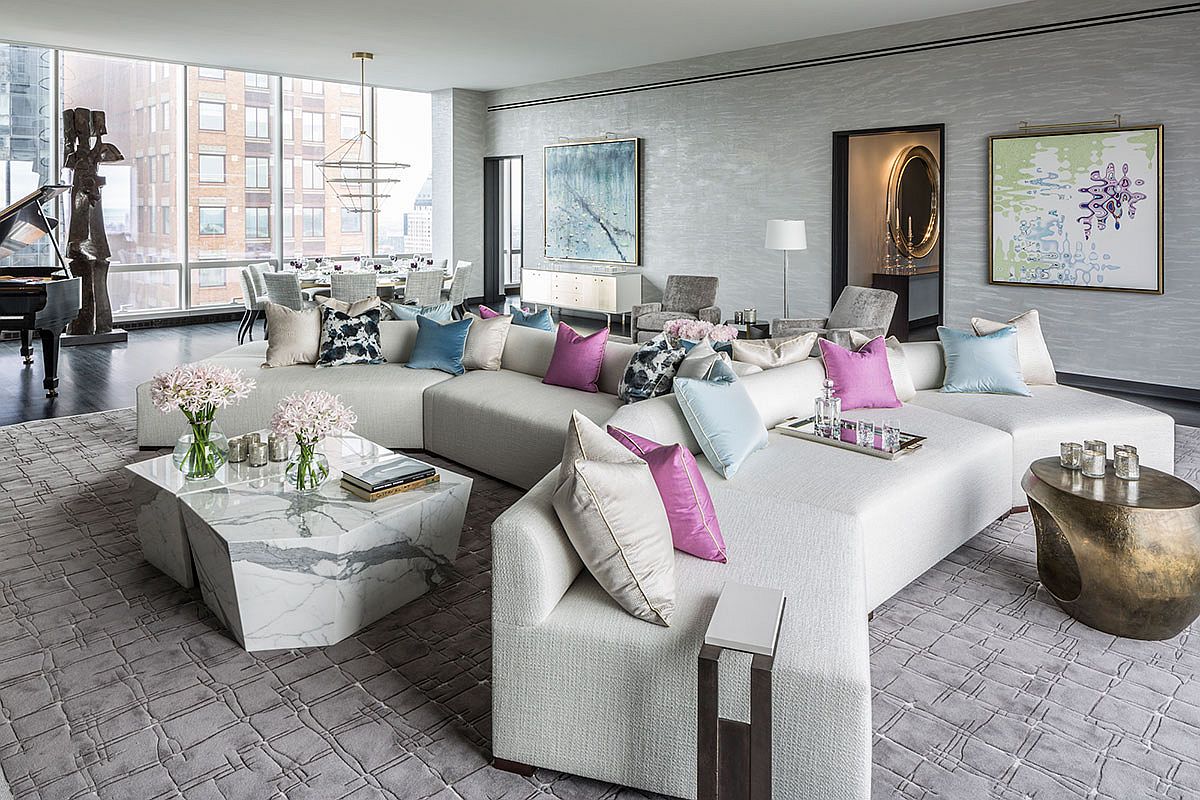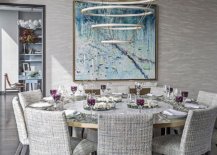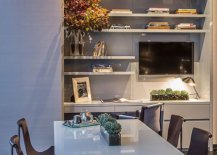 With polished finishes, curated materials and a color scheme that is firmly anchored in restrained neutrals, you can see a blend of lavish sophistication and distinct NYC flavor in here. A foyer with round console table and exquisite wall art set the tone for everything that follows. The large, open plan living area with multiple sectionals, a large dining table and state-of-the-art kitchen follows next. Floor-to-ceiling glass windows connect the apartment with the majestic views outside and contemporary bedrooms in white and purple complete the setting.
Tasteful, exclusive and opening window into Manhattan's privileged lifestyle, this apartment showcases perfectly what life inside this elite tower feels like!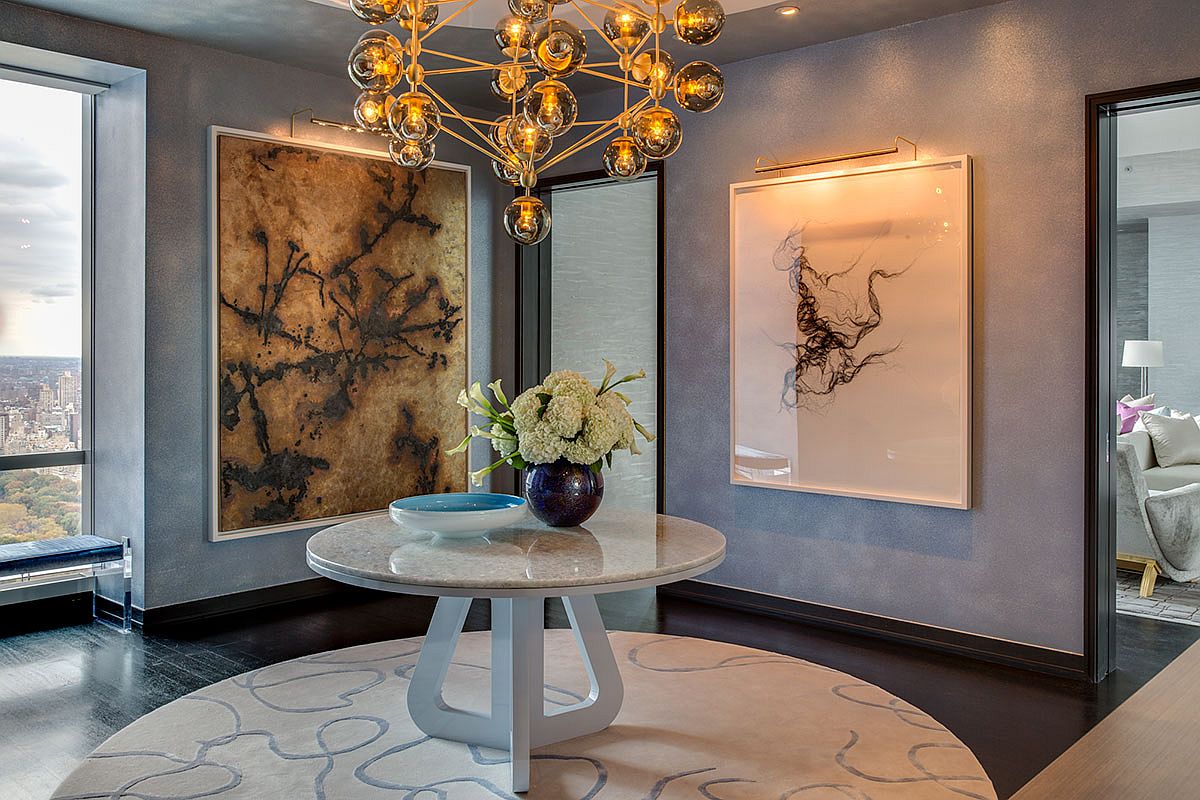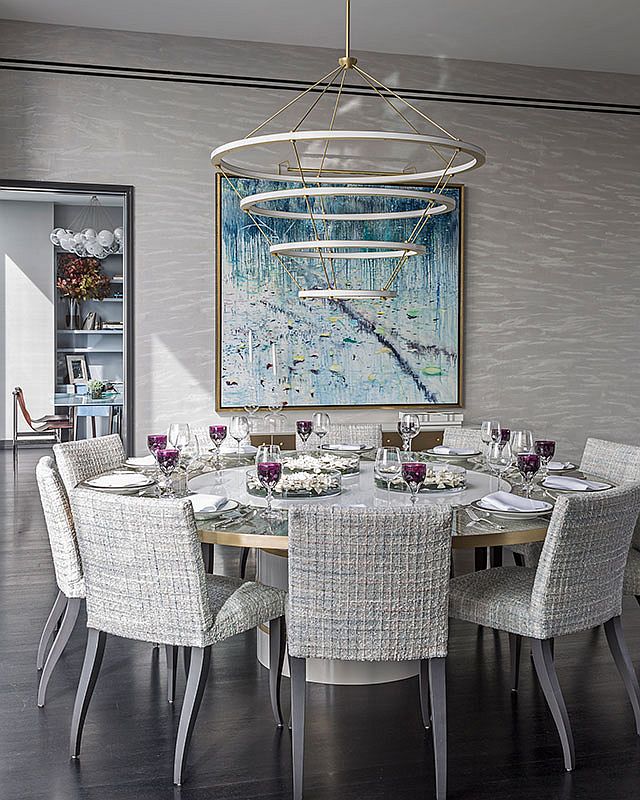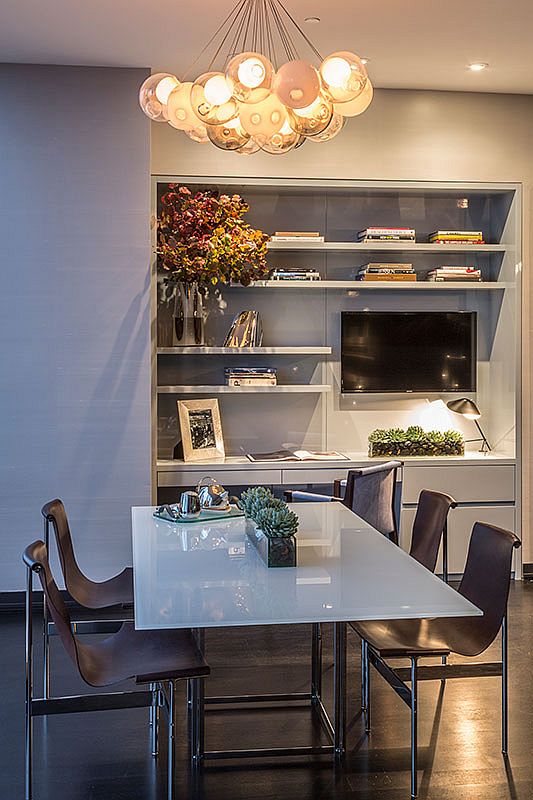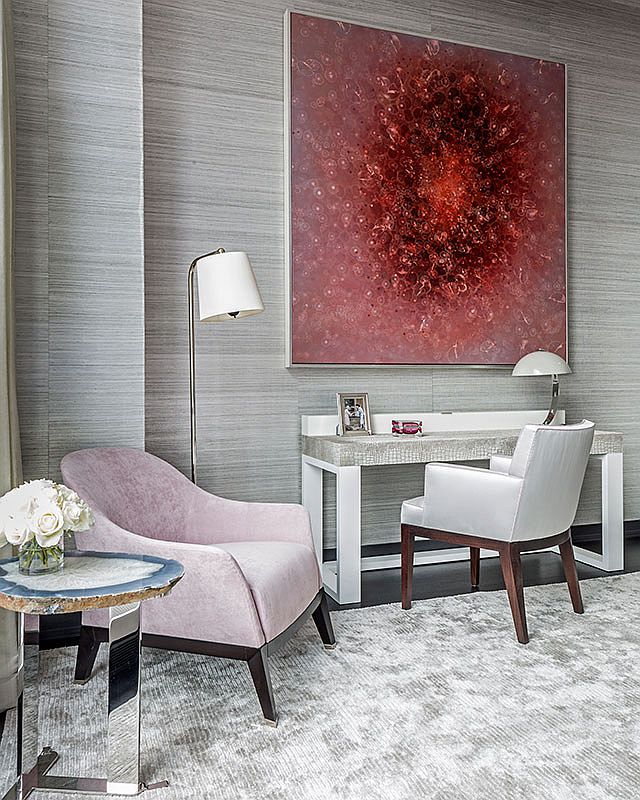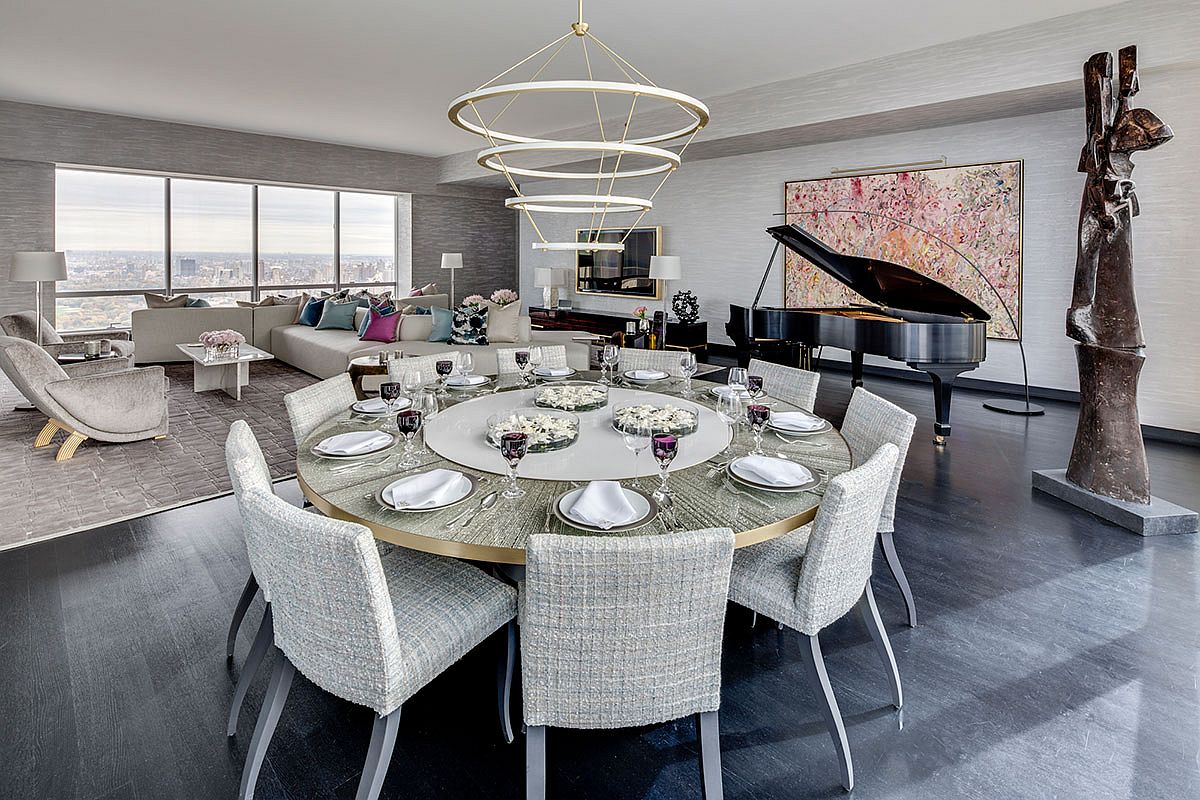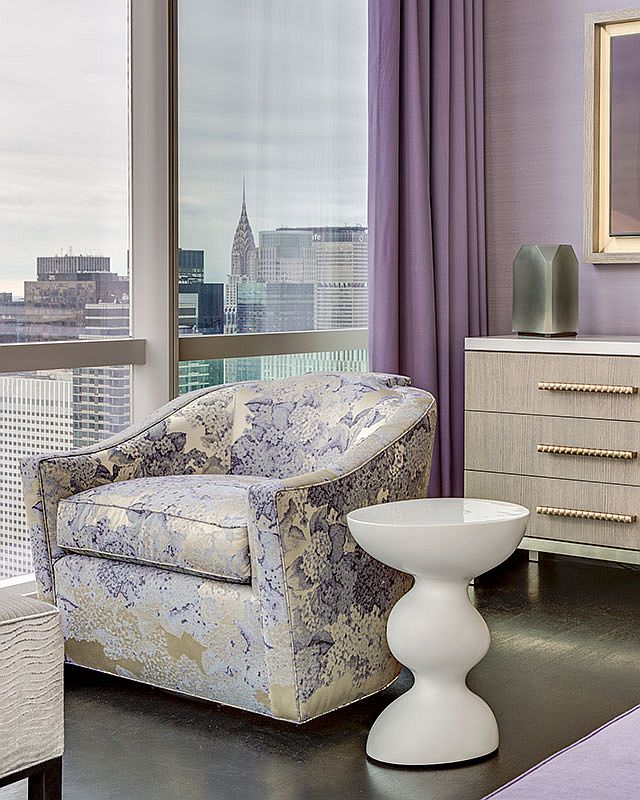 Designed by architect Christian de Portzamparc, One57 graces the center of the famed Manhattan skyline. The condominium residences at One57 offer a lifestyle enhanced by cinematic Central Park and skyline views and the exceptional personal service of Park Hyatt's five-star North American flagship hotel.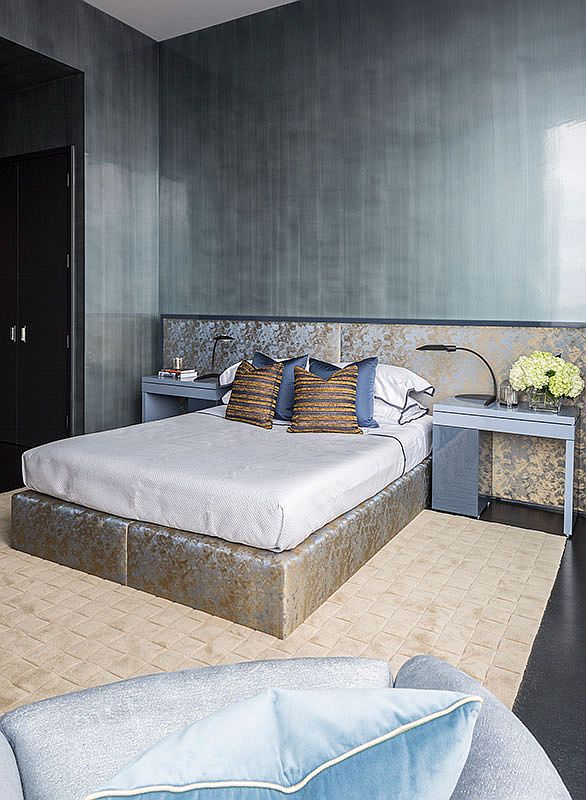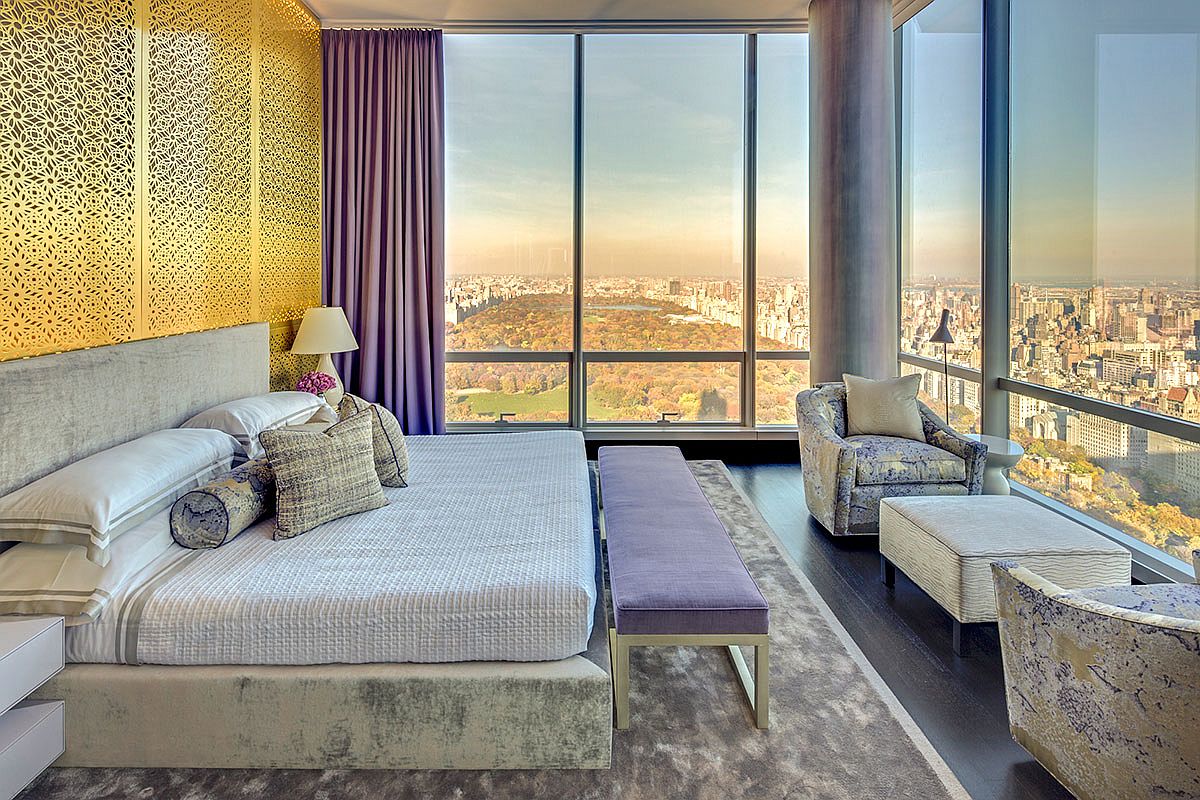 You're reading Ultimate Luxury: Opulent New York Apartment Inside the World-Class One57, originally posted on Decoist. If you enjoyed this post, be sure to follow Decoist on Twitter, Facebook and Pinterest.