As winter starts to really take over the world outside, we are looking for more and more ways in which we can add warmth to our own home. The cozier the interior, the better it is this time of the year! And few styles accomplish this better than rustic at its elegant best. Rustic style is inherently inviting, beautiful and relies on warm, woodsy surfaces and more earthen hues. This turns pretty much any room with the style into a wonderful refuge that takes us away from all the white outside. Yes, the white and wood look might be trendy at the moment, but a captivating rustic kitchen is bound to be timeless.
Winter of 2020 and the early half of 2021 promise to be a time of rejuvenation, celebration and a change towards the better. This is reflected in the many decorating and color trend predictions that seem to steer us towards brighter, more optimistic hues. Some are just stunning like eye-catching burgundy while others are much more classic like deep blue and green. No matter which path you intend to take, a mix of color and rustic charm is bound to be a showstopper in the kitchen in the next few months. And that is why we believe you should think about rustic kitchens with colorful zest!
A Color You Love!
Adding a bit of color to the rustic kitchen is all too easy and often it is the kitchen island and cabinets that are the most preferred option. Those looking to leave these two features untouched might prefer a colorful backsplash in trending hue like blue and orange. Choosing the right color for the rustic kitchen is about much more than just adding a color you adore to the mix. Often, in an open plan living space, you need to pick a hue that complements the one that is already used in the living area or dining space. At times, it could just be a lovely, woodsy wall that does the trick.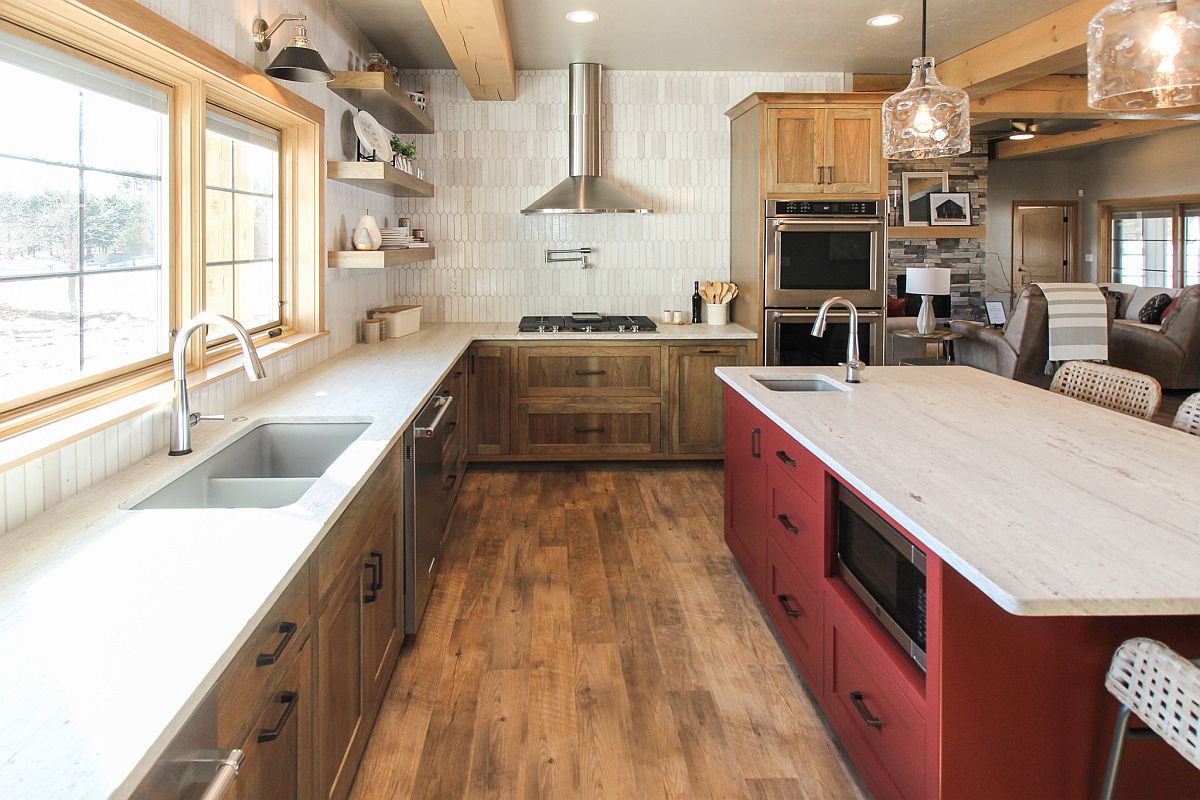 Modern and Rustic at the Same Time
Kitchens these days use an innovative and practical blend of form and functionality that combines contemporary ergonomics with a style that is much more dated or traditional. This is the same approach that works beautifully in modern-rustic kitchens where an infusion of color and personality. Do not move away from your favorite open shelves, that lazy susan in the corner or other smart kitchen appliances even when embracing a style that is distinctly rustic. All these features can be cloaked using a much more pastoral sheen.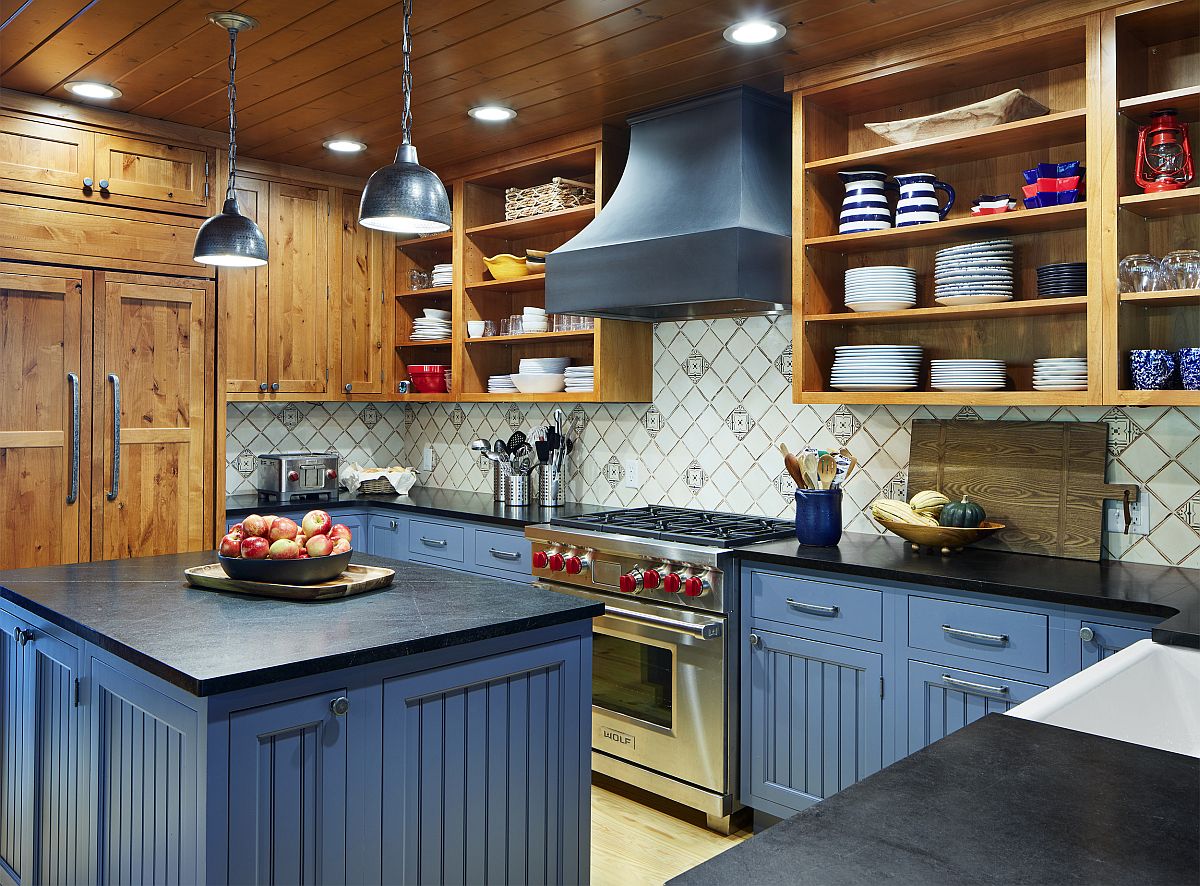 Festive and Creative Ideas
Thinking about ways in which you can add festive charm to your rustic kitchen this Holiday Season? Then add a bit of red and green to the mix and bring in plaid curtains or kitchen bar chairs draped in similar pattern to give the space an upbeat and seasonal makeover. Maybe you want a more magical and eye-catching focal point in the kitchen. Then try an island in Onyx that is lit elegantly that sits at the heart of the spacious rustic kitchen. Blue, red, orange or yellow; every color is welcome in the modern rustic kitchen when used just right!