A North Carolina Lakeside House Made of Stacked Pavilions
Nestled within the rugged landscape of the Appalachian foothills in North Carolina, you'll find a modern house designed by Fuller/Overby Architecture that seamlessly marries impeccable design with nature. The Nebo House, perched along an elongated lakeside lot with a dramatic slope that's situated opposite Big Island, stands as the perfect example of thoughtful integration with the environment. At first glance, the house appears as a cluster of small pavilions that embrace the natural contours of the hillside. These pavilions frame panoramic views of the surrounding landscape while embracing the ever-changing light of the sun.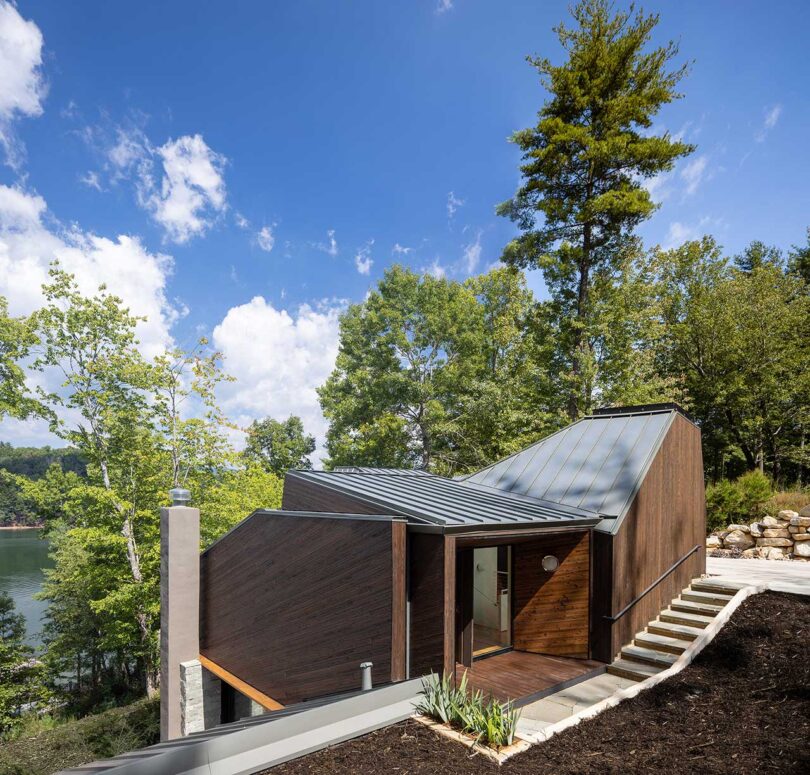 The design uses retaining walls that traverse the site diagonally, making way for two earthwork courts that carve out space from the steep incline. Within these courts, a series of eight volumes emerges, each housing its own purpose. This arrangement not only frames views of the lake and mountains beyond but also establishes a connection between the house and its surrounding scenery.
The exterior is clad in dark, charred cypress, offering a sense of cohesion with the surrounding trees and further enhancing the unity with nature.
Designed as the permanent residence for a retired couple with an extended family, the Nebo House artfully balances private spaces with the public ones with the capacity for larger gatherings. Daily activities are concentrated on the lower floor, divided by a central courtyard that splits the level into two wings. This division, cleverly named "Day and Night," marks the social areas to the east and the private sleeping spaces to the west. A hallway, which doubles as a mechanical and structure spine by the rear retaining wall, connects the private and public spaces.
The main floor is thoughtfully embedded into the hillside, with views directed to the lake, and clerestory windows above filtering in southern light. The surrounding earth serves as natural insulation, significantly reducing the need for heating and cooling. The house utilizes operable windows for natural airflow, a heat pump mechanical system, and cutting-edge glazing, insulation, appliances, and LED lighting to slash energy consumption in half, showcasing a commitment to sustainable living.
A cantilevered staircase lives next to the double height living room, rising up to the entrance and guest rooms above.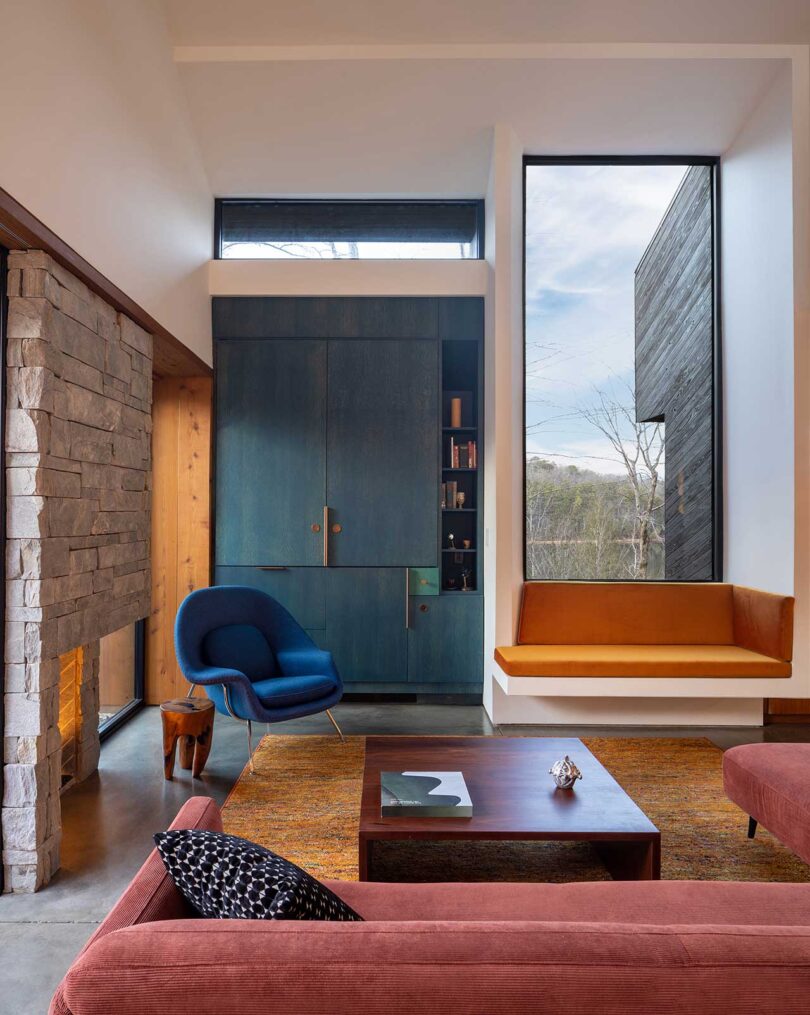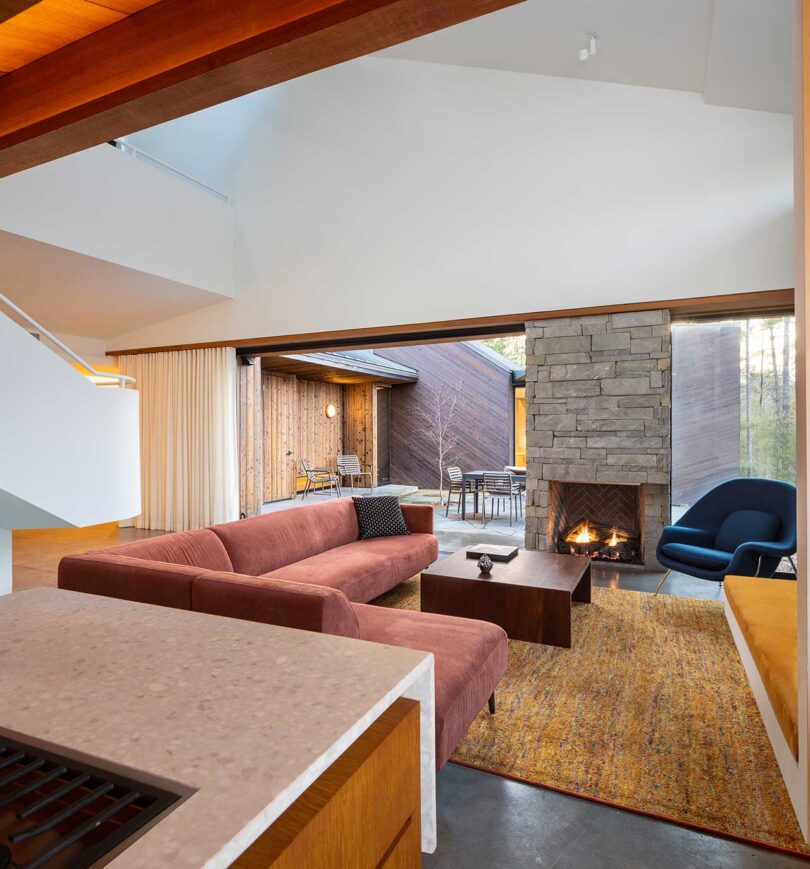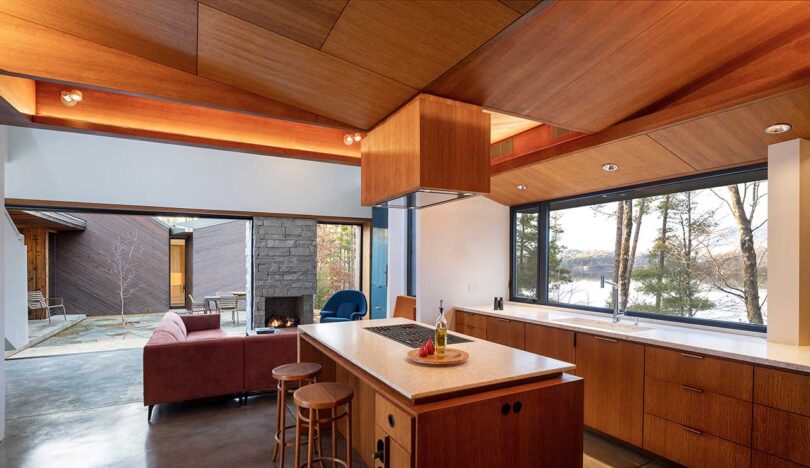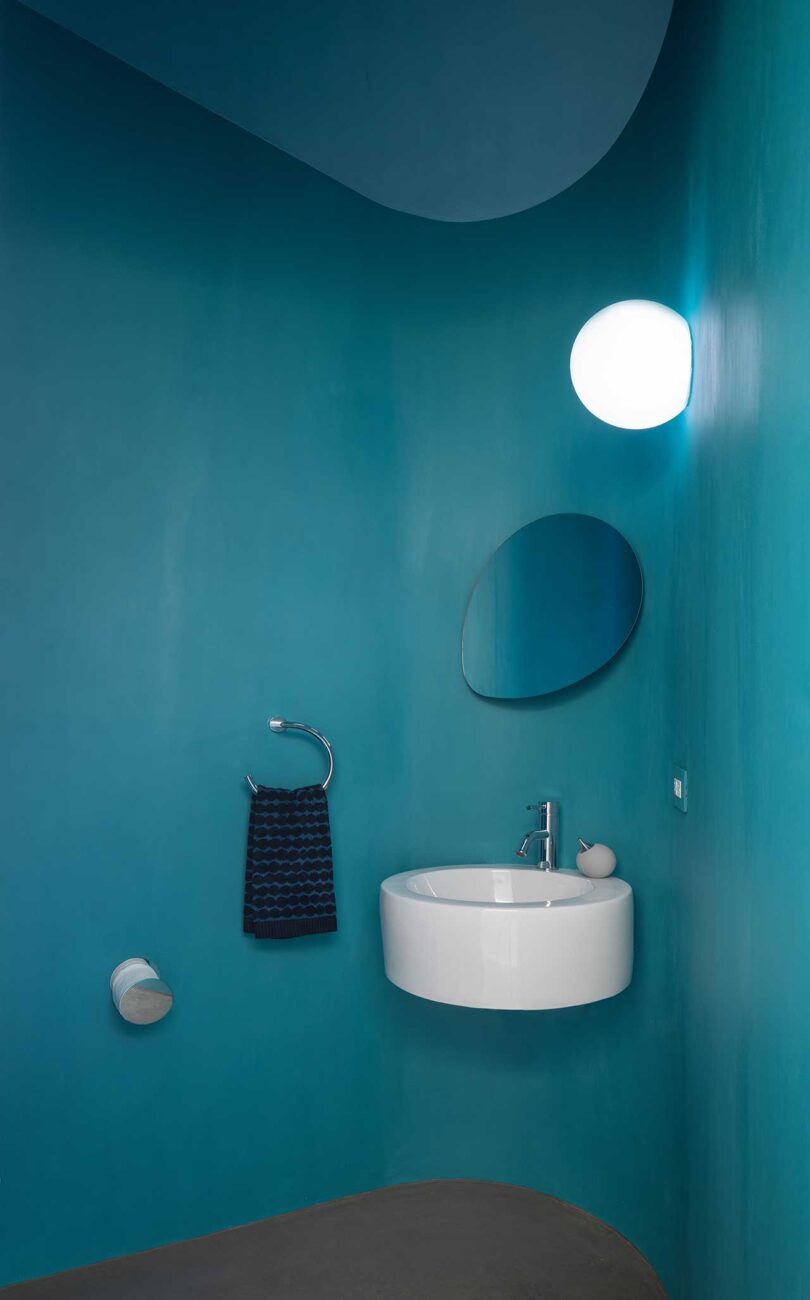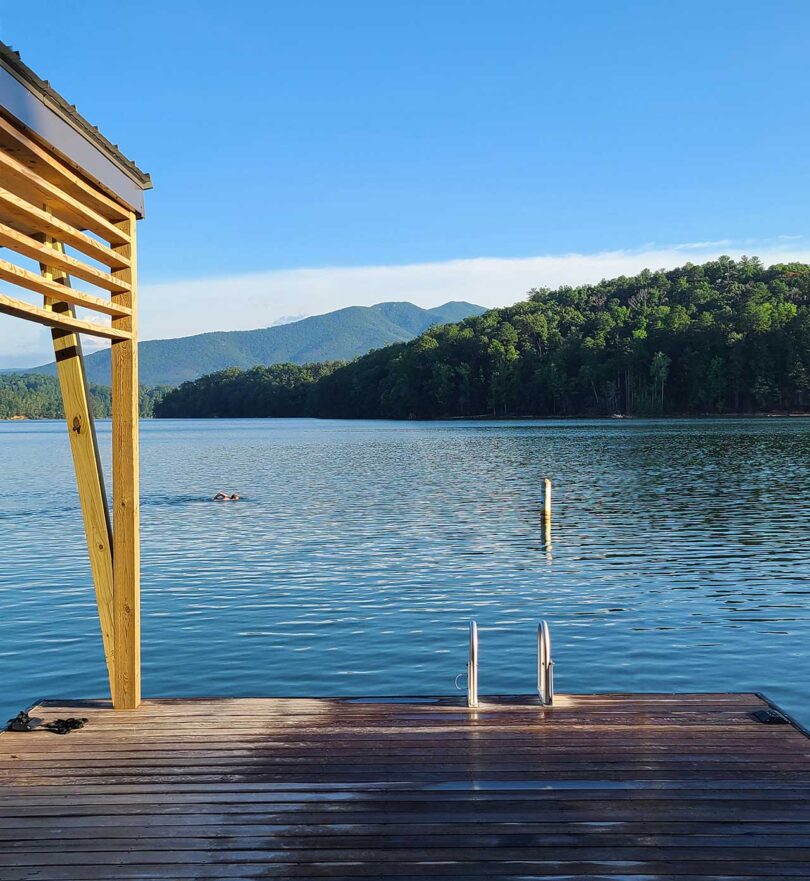 Photography by Paul Warchol
.